Hello. As a new member I have enjoyed the posts found on this forum and have been inspired to have a go and make something for my eventual Predator suit. This is my first attempt at building something like this, hope you guys and gals like it!
I started off with the targeting sight off a nerf gun. It provided a good starting point and was about the right size...
Now came the fun part, and out came the dremmel!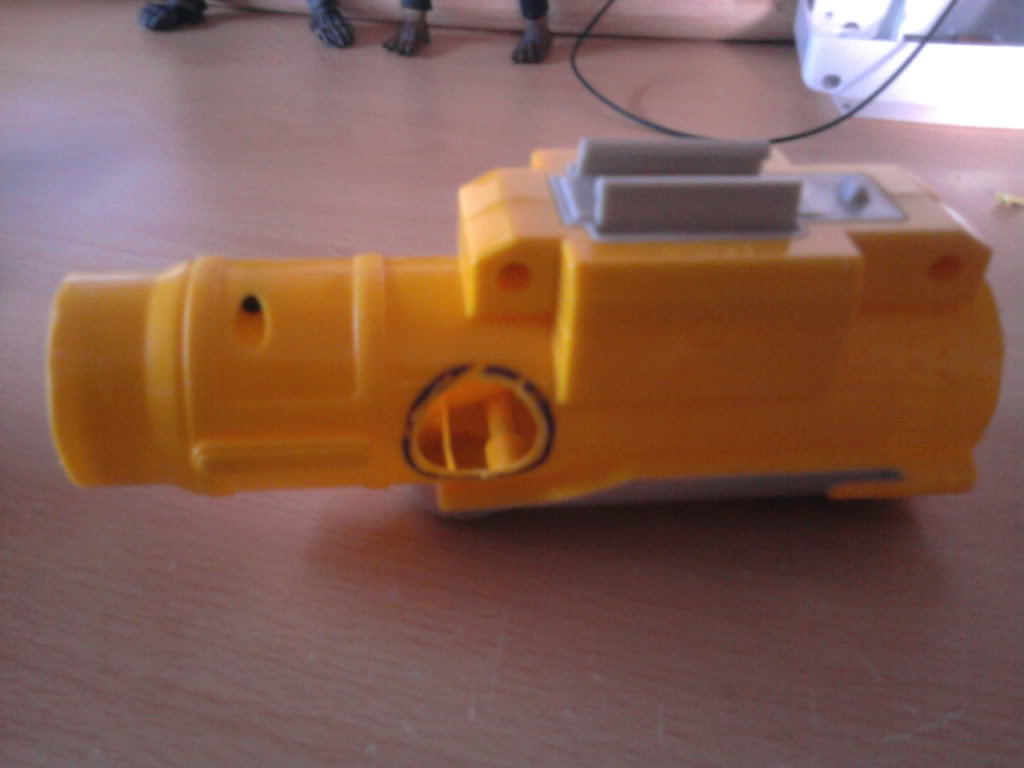 I used two lids from old spray cans to form the distinctive back piece...
Cardboard ribs were used to support a paper covering, which was brushed with neat pva glue to strengthen it, and then details made from card were attached... a hot glue gun was most usefull in this ! lol
Almost time for the paint shop. I modified the barrel by cutting the body to a curve and inserting the lid to an old games workshop paint pot and added a card fairing to help define the curve.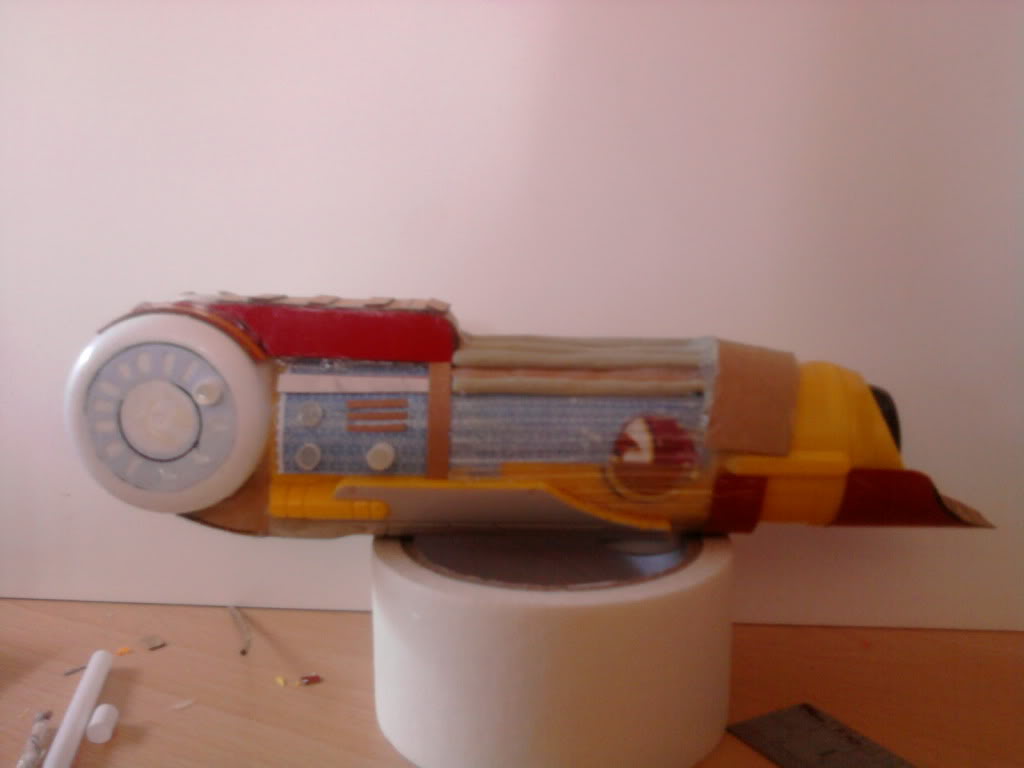 I then undercoat it using an automotive primer... final paint scheme to follow!
So, there we are for now, please feel free to comment. Apologies for the picture sizes and the image quality... Hopefully, next time I shall have mastered image posting! lol. Until next time.... ciao!