G'day Makers, I had the opportunity to try something new for a project (I can't reveal the project yet). But for it, I chose to make a cast of the final version. I didn't have any clay (such as Monster Clay), all I had was EVA foam and foam clay. So I took a risk and made a buck from foam/foam clay and made a mold and casted it... and since it worked, I'd like to share with you all the process I went through.
I can't show (yet) the main thing I was making but I did make a test horn to make sure this process would work before I tried it on the real deal. This horn was made from foam clay and when dry, I used a dremel to make the groove texture. I also made a second horn (not textured) and you'll see why soon.
After that I covered both horns in Flexbond, a common sealer for EVA foam. I applied two layers and made sure to brush it in the direction of the grooves. This can also be watered down to minimise brush strokes.
Next I primed
only
the textured horn with Rust-oleum flat white primer. Throughout this entire build process I was worried about the silicone not curing and I was hoping that it would cure with the primer on. I only primed one to see if silicone would cure on Flexbond.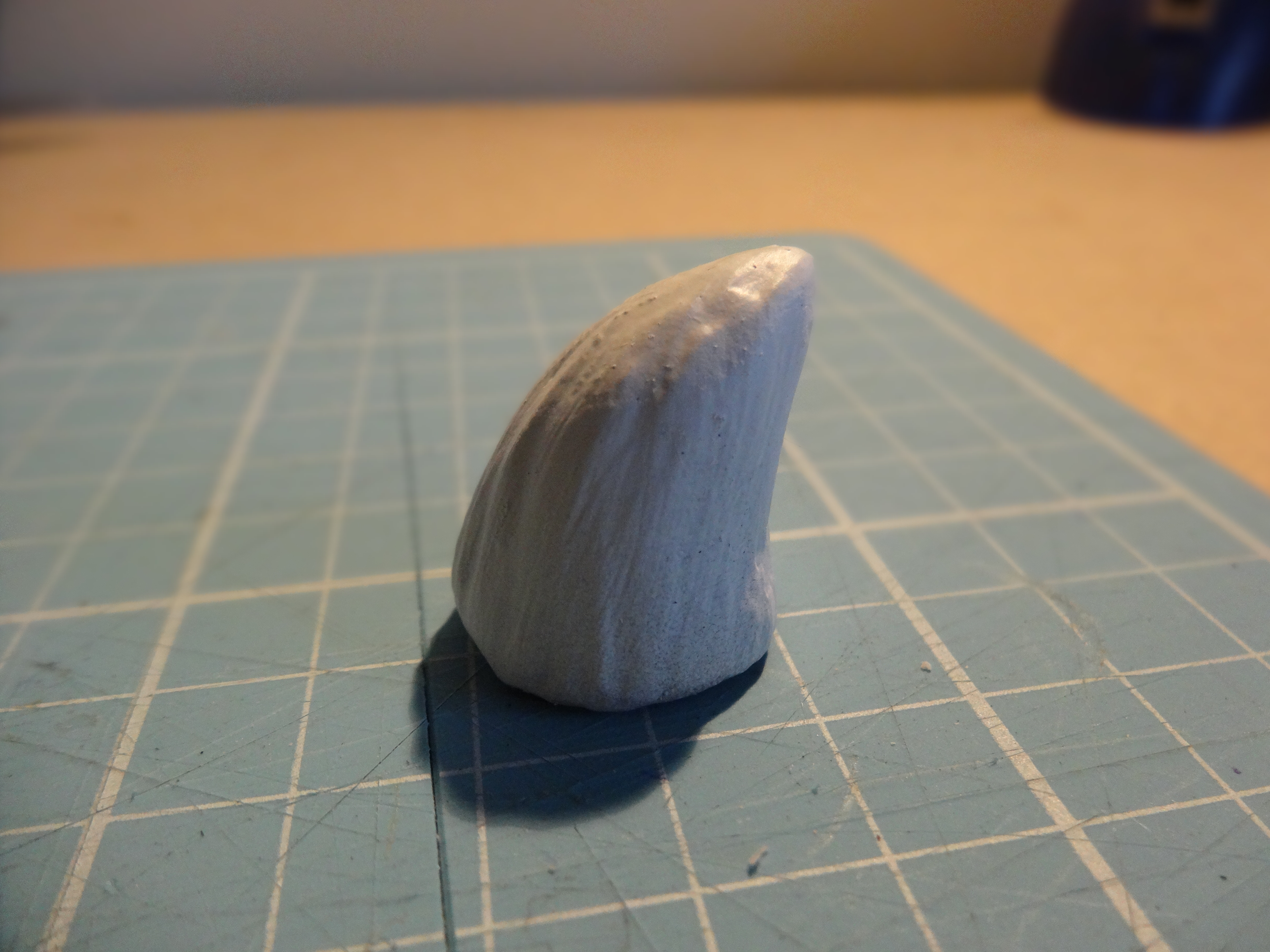 Foam clay buck, sealed and primed
I used Smooth-on Rebound 25 to make the silicone molds. The first layer was applied to the foam horns and... they
both
cured! I honestly didn't expect the un-primed horn to cure, but it did. This is also my first time making molds/working with silicone and resin. I made sure to wear latex-free gloves and use a new, clean brush.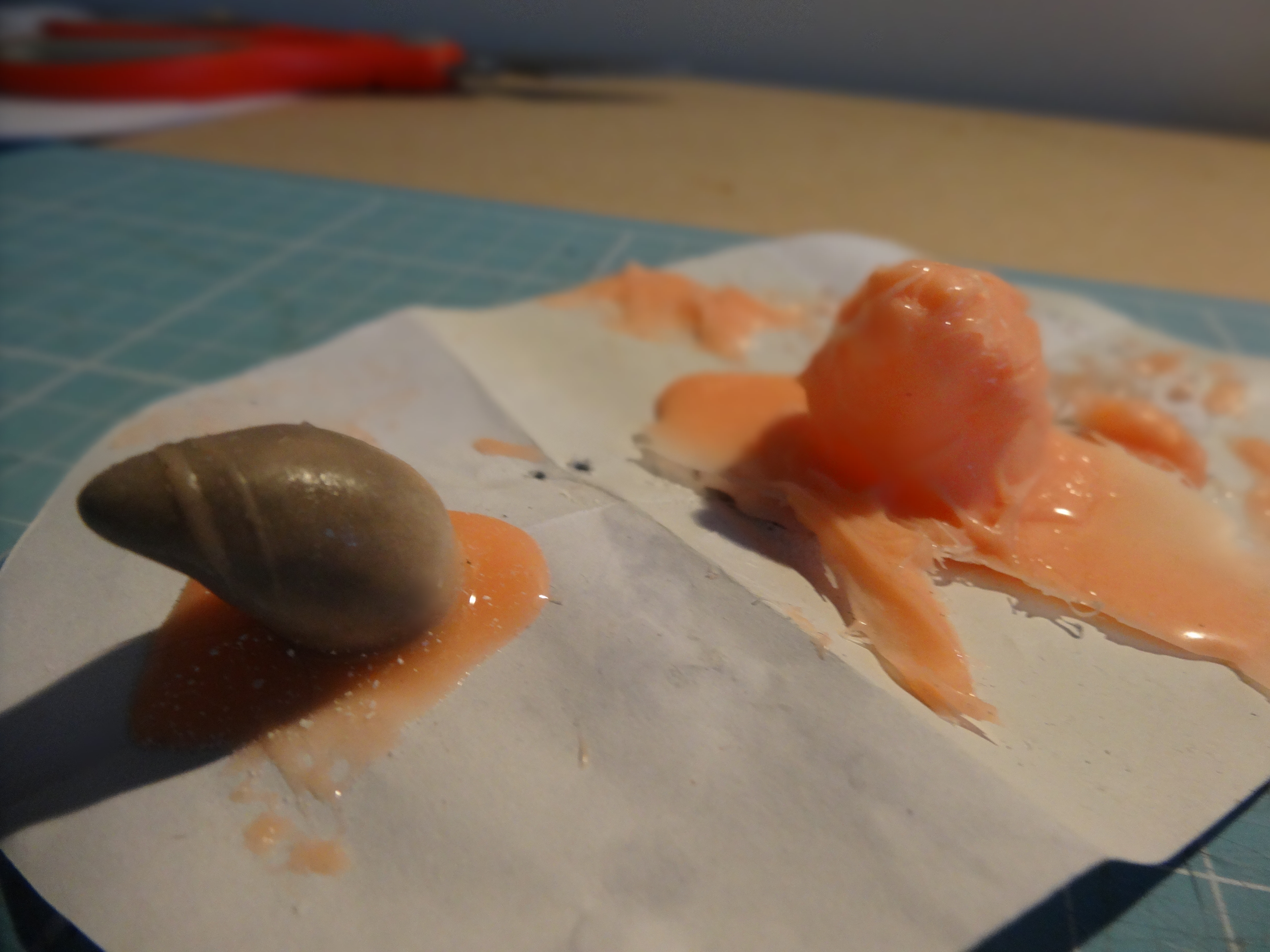 Left is the horn that wasn't primed with spray paint, on the right is the final mold of the textured horn
I finished the textured horn mold with another layer, then two more with Thi-vex added in. Next I made the jacket mold from pottery plaster (although in the future something like Plasti-paste would work better I imagine). I casted the horn from Smooth-cast 300 and added a bit of the paint I had for the main project, because why not?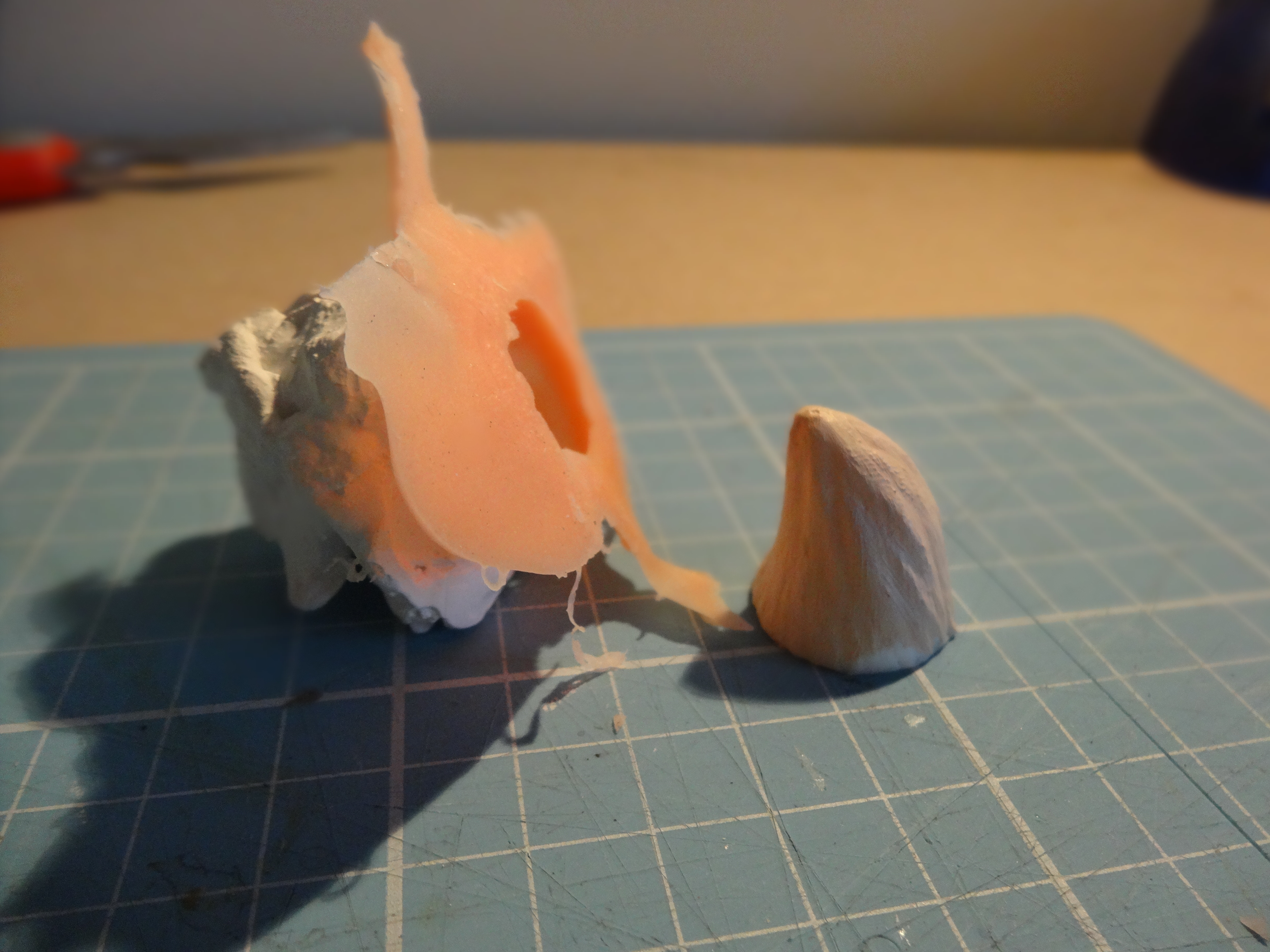 So, there you have it - It is possible to make bucks for molds from EVA foam! Although, it probably is easier to just 3D print the parts and/or make them from proper clay, to reduce the steps taken (plus foam clay isn't as manipulative as other clay is).