Jim Lee is my favorite comic artist, and I have wanted to make a Magneto helmet since I started prop making.
This is the reference image from his 90s X-Men run that I used for my digital sculpt.
I started out just sculpting the helmet, as I originally was going to do the helmet only as a prop.
Here is the helmet model on it's own. this was modeled in zBrush, Maya, and Cinema4D.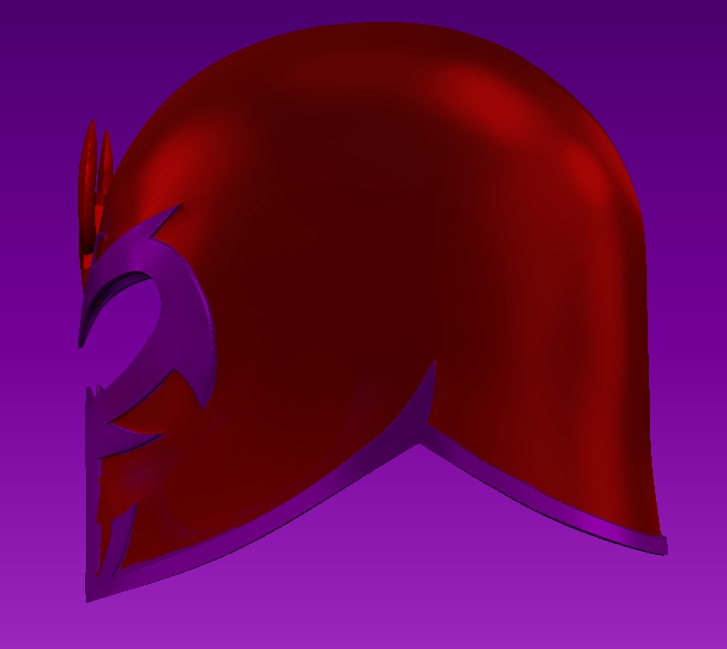 I then decided to go ahead and sculpt a face for it and make a complete head and shoulder bust. Here is the side by side with the reference. I went for as realistic as I could while still basing on the face from the comic art. I'm not particularly good at rendering, so this is just done with basic zBrush poly paint.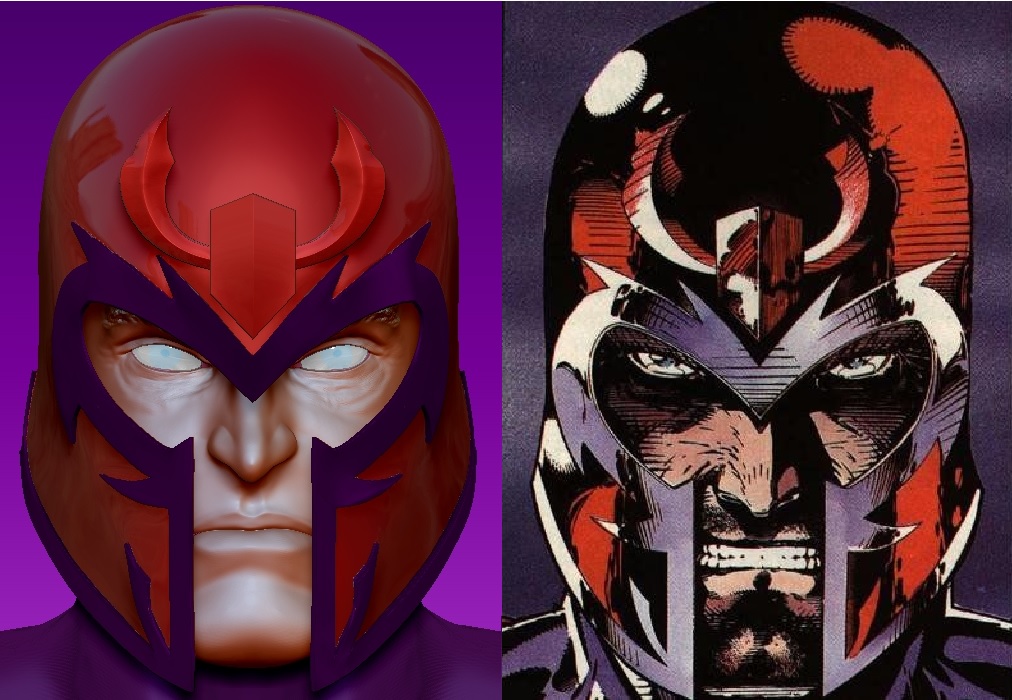 I have to sculpt the shoulders and chest still. I may try to do something more than a standard face forward pose once the model is finished. This will be 3D printed at full 1:1 scale with removable wearable helmet. I will mold and cast both parts. Then after the typical clean up, comes painting. For the helmet, I want to do a more realistic metal finish with transparent red and purple over that, as opposed to the metallic flake car paint look that is often used on a lot of others. I may have a friend paint the head for me since I'm not experienced with painting realistic skin. I want to use a wig for the hair and real cloth for the cape and costume.