Hello! I will be trying to replicate this skull from Mad Max Fury Road. It is on Mad Max's car that has been turned into the "Razor Cola". It should not be too difficult but was wondering if anyone could help me with the parts.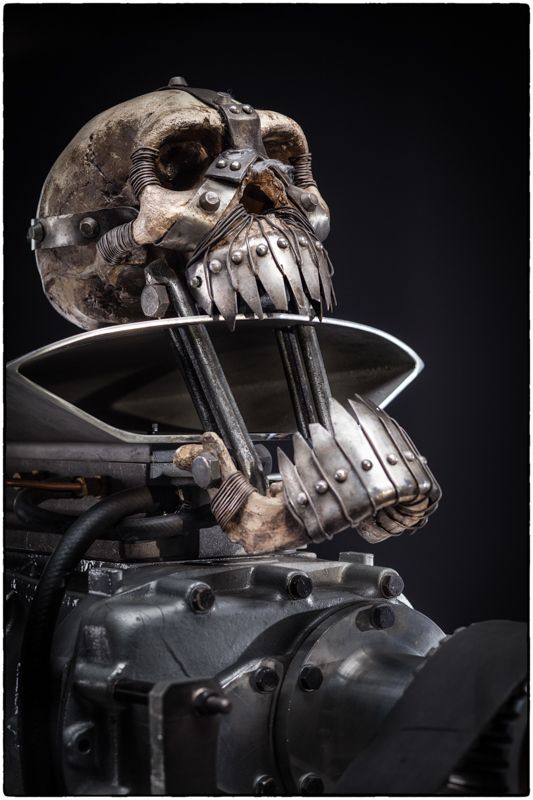 (Picture come from :
https://www.behance.net/gallery/26652427/Before-the-Dirt-The-Cars-of-Mad-Max-Fury-Road
)
Pretty basic right? Some metal and wire. For the metal I was thinking maybe lead sheet as it is easy to conform to odd surfaces, but not sure about that yet. I was hoping someone might know what those rivets are? The small ones aren't conventional rivets so maybe nails? And what are the bigger ones? I could make them if needed, but would like to use the real thing if possible. Another thing of course is what are the bars holding the lower jaw? I do not have many good pictures of this thing and would greatly appreciate any ones help or ideas if they have them!
Last edited: