Hey all.
So a few years back, I scored a Master Replicas Luke ROTJ Force Fx saber in a trade for some leather work. This saber had been converted to an in-hilt luxeon well before I got it, and it had seen some fair damage, I'd pulled it apart to repair some solder joints a few times, and was pretty surprised at the amount of empty space it now had. One evening over a couple of beers with my dad, I pitched him the idea of lathing a thin neck emitter, and after some comparisons and thinking, I ordered some aluminium and set him to work.
This is the saber as I recieved it. Someone had removed the copper paint, and it was in its luxeon form.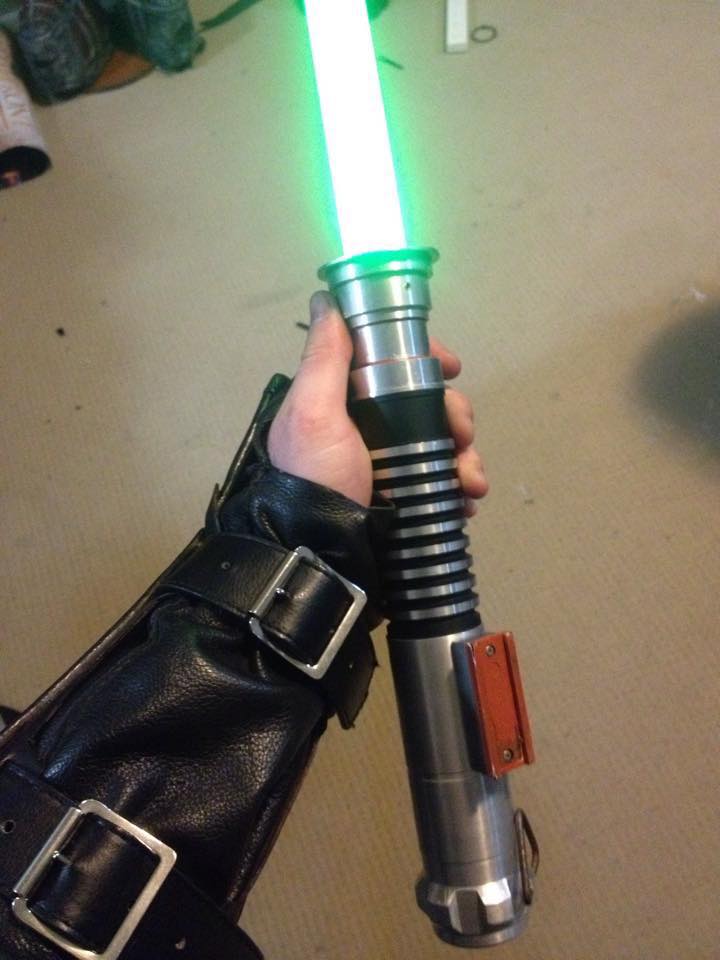 The first thing was machining off the fat neck at the very edge of the grenade section, and thinning the aluminium down to fit as a plug, Once that was done, he started turning the aluminum down!
I'd taken some "close enough" measurements off a resin ROTJ hilt I've had for a while, and we adjusted those to suit the MR Hilt and compensate for the electronics, Then it was a few hours of thinning, cutting and boring the internals.
Last night, I got to see the finished machining work, and it looks GORGEOUS.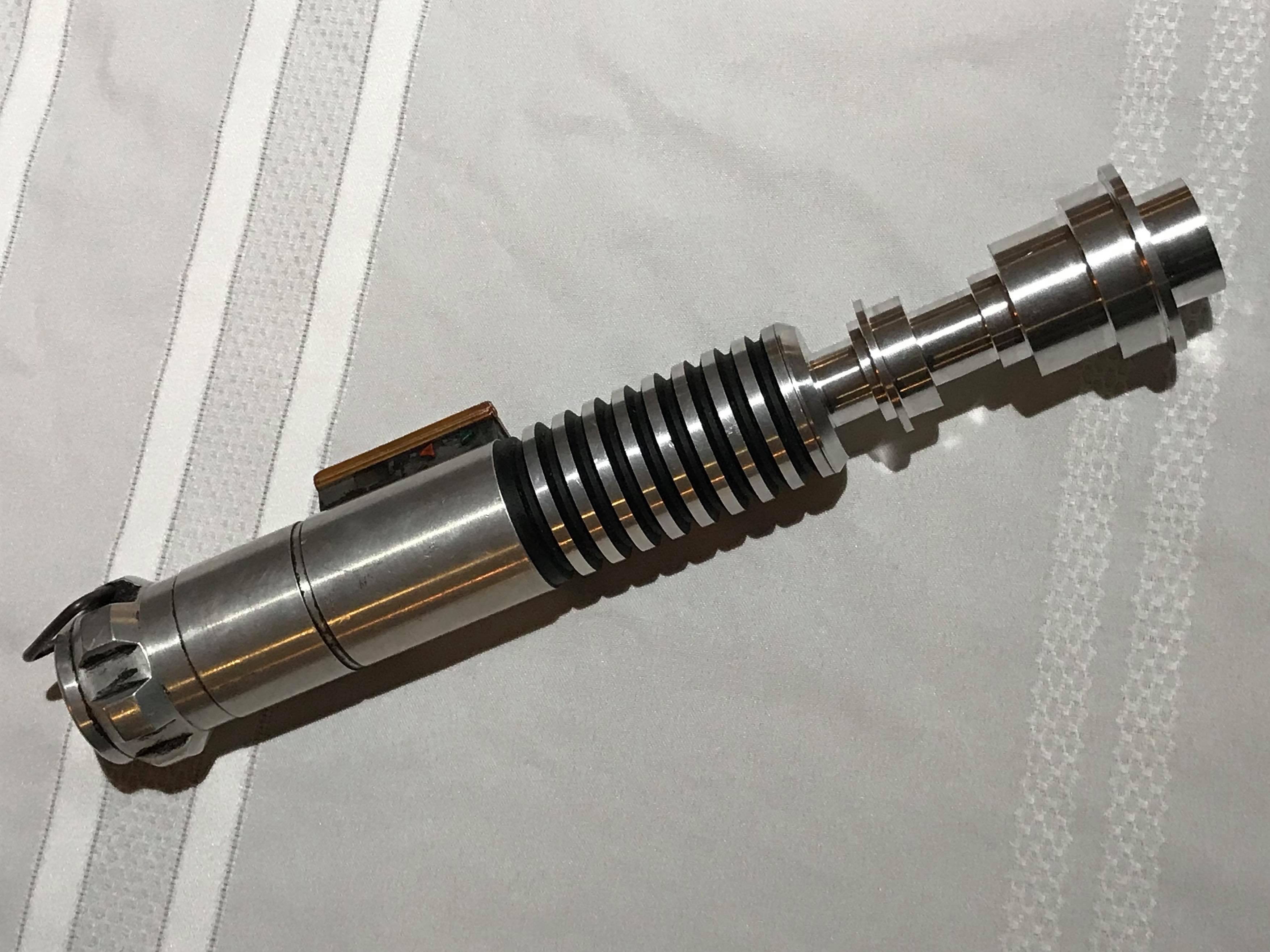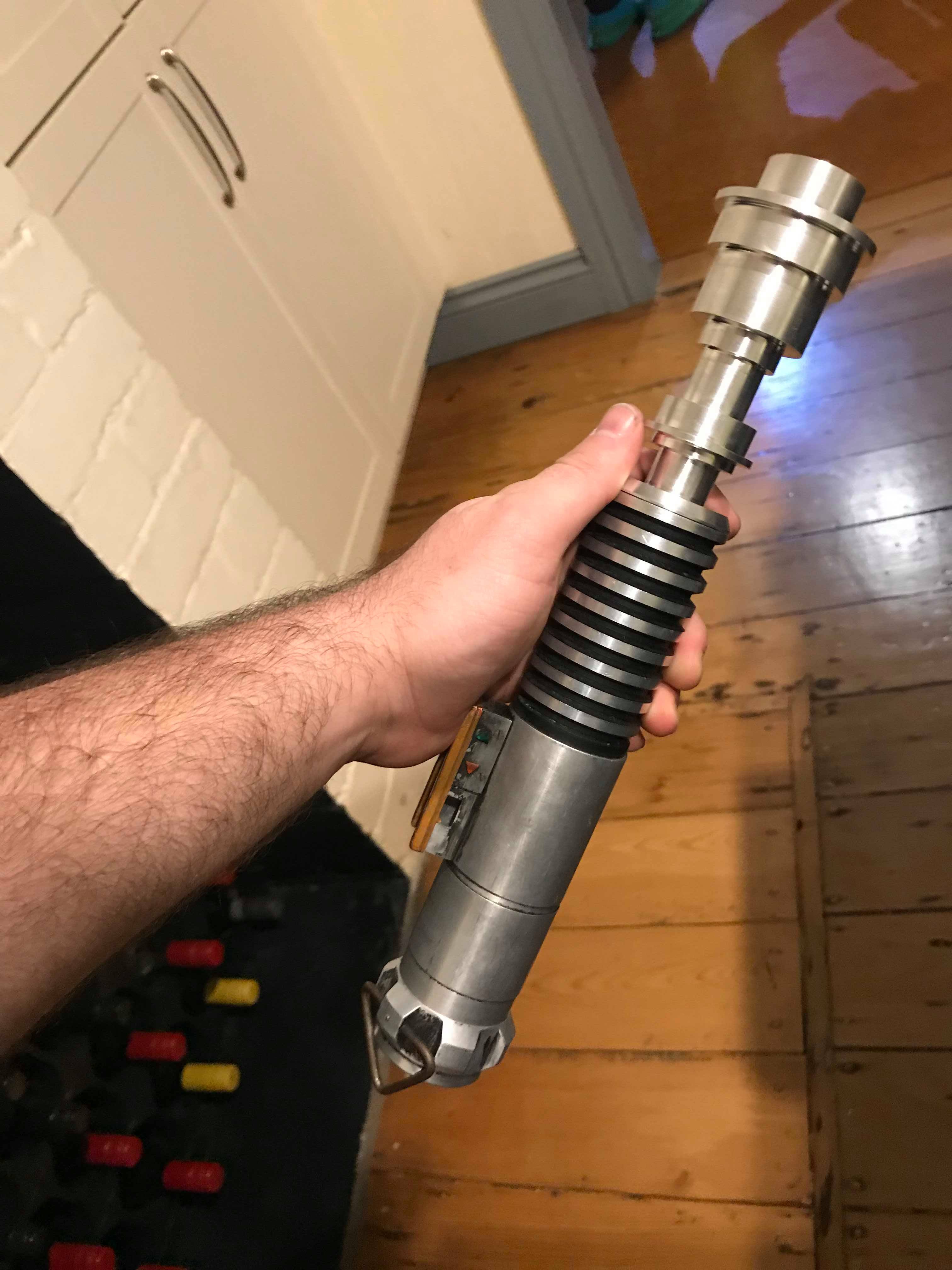 When compared with the seriously chunky neck it came with, the difference is like night and day.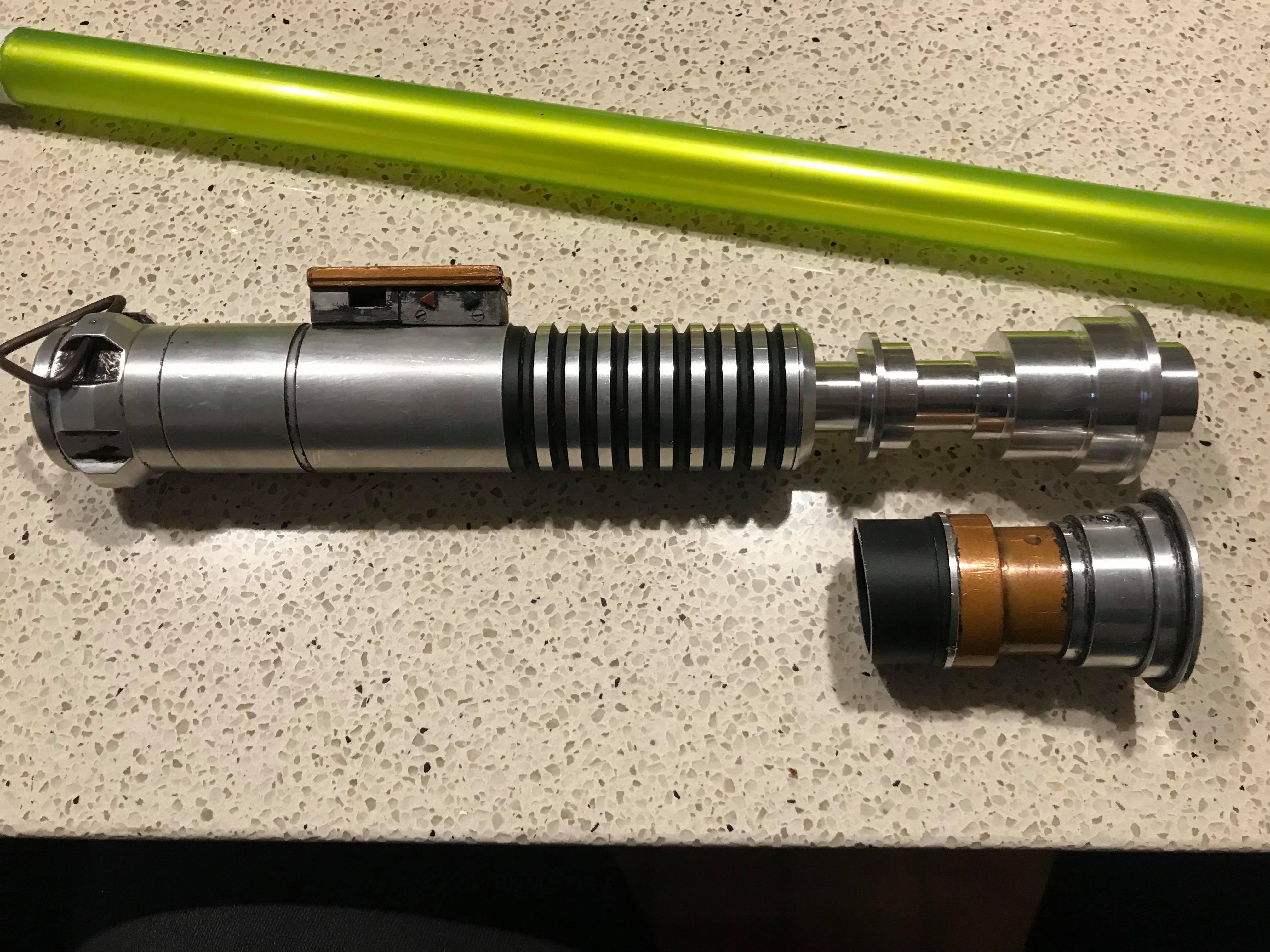 The next step, is test fitting the electronics. This saber still uses the stock MR Sound board and clash sensor, with a green luxeon. Its a pretty janky and old conversion, but i like it. I extended the leads from the LED to fit down the 10mm internal bore on the neck, and slid the LED and lens for a test fit.
The next steps will be polishing the remaining MR Parts up, painting the copper and black sections on the neck, and permanently fitting the new neck section into the hilt. Whether thats with some small tapped screws, or a generous amount of glue, I'm not sure. Then its solder everything back together, Tap a blade retention screw, and Done!