Hi all - final update before we're finished!
After finishing all of the boxes, I could finally move onto the painting, which would be the final stage of this project.
All of the wand pieces got a coat of Alclad Glossy Black. I then coated the silver items in Alclad Chrome, and the gold items in Alclad Gold.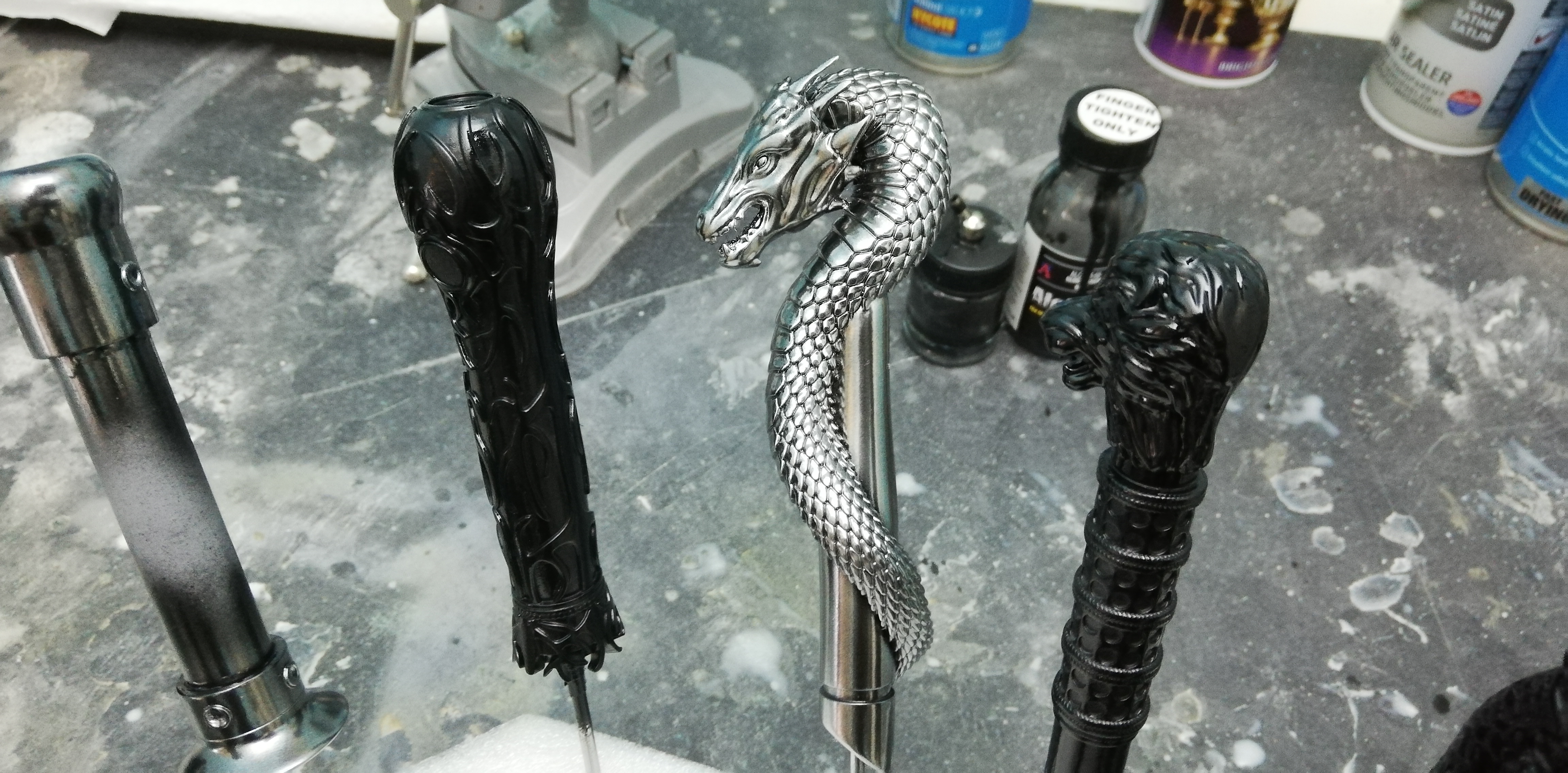 Needle was given a polished brass, which again, was from Alclad.
The Baratheon wand and Heartsbane would be painted with a bronzed effect, and so I left them black. But here's a sneak peak at those..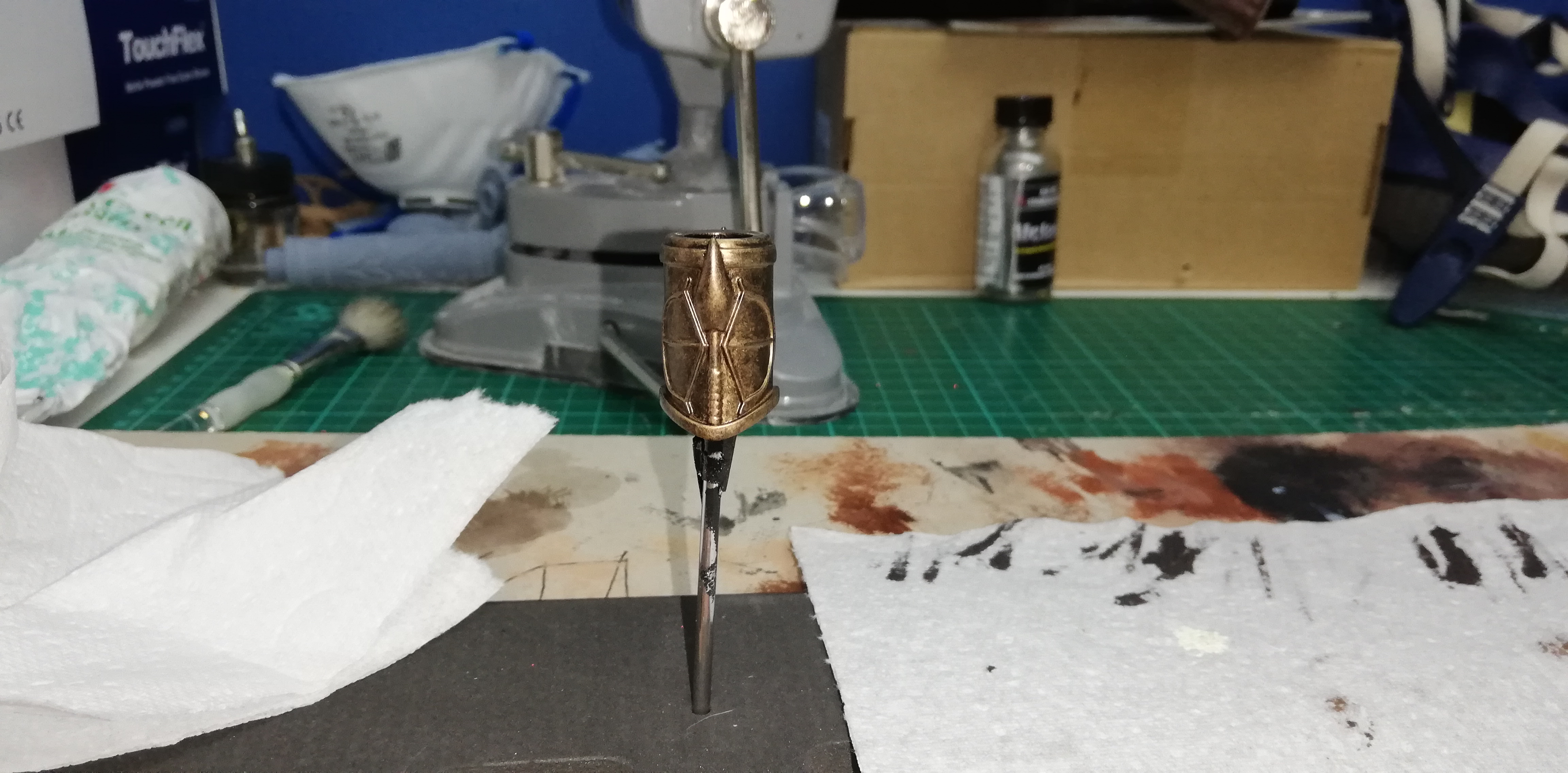 The wildling handle is painted, but I don't have any pics of it right now. It's currently drying out after applying some clear coat.
The Night King wand has also been painted. I went for a kind of dead wood effect, which I think I've achieved quite well...
Longclaws pommel has also now been painted..
I'm currently painting Heartsbane and the Baratheon wand. Once those are done, the painting is all but done, but for some light weathering. I have also painted all of the wand stems! But they too are currently drying, so don't have any pics. You'll have to wait!
The next post on this thread will be the finished items! Brace yourself...wand are coming!