You are aware the v3 today is not what it looked like during filming of RoTJ? I don't know what your angle is here?

Are you saying the v3 was dressed up for RoTJ? If so I 100% disagree, the v2 and v3 were just randomly used objects, no one on set would have ever thought we would hve noticed a difference

The only dressed up saber we have is the ISYHCANL saber, and they took the Yuma and dressed that up for the close up in Vader's hand

And I never said they "refurbished" the v3, (or any lightsabers as the matter) they grabbed this stunt out of storage, most likely in piles of other crap, and did nothing to it except add a clamp and a card, possibly screwed set screws in the emitter and neck to lock it from spinning

Remember this is Star Wars it's a used future, and that's the excuse they used for the prop tram as well, nothing fancy, just throw it on there
Yeah I knew it got repainted again after filming. But according to SethS guide it was repainted for ROTJ.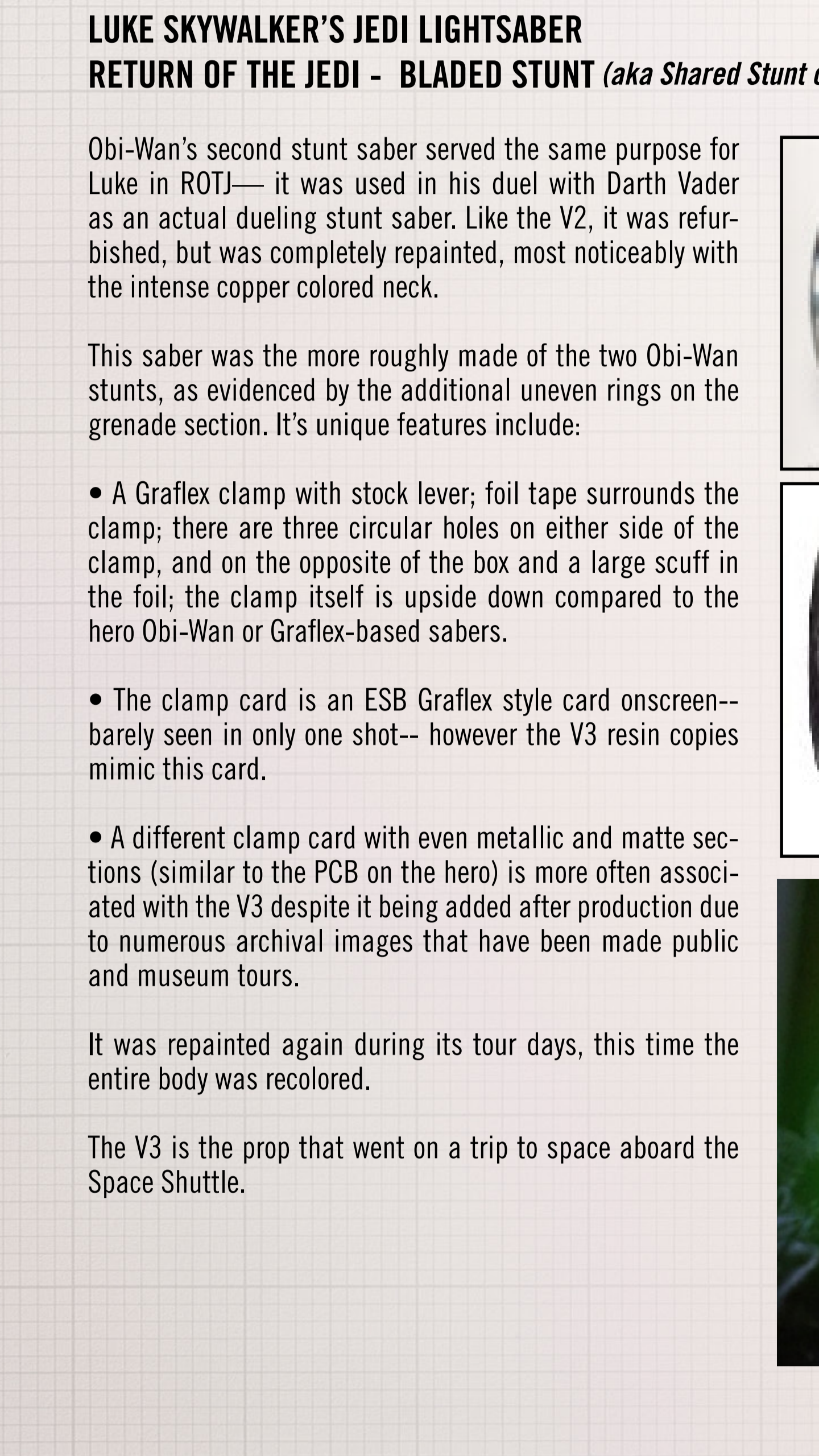 In some photos you can see the paint from its first refurbish peeking through, particularly on the neck.