Back beofre these wonderful resin casts were being offered I spent weeks looking about for an original PAL. Needless to say, I came up short handed, so I decided to make a non-canon version from a PAL 5+ which is much more readily available.
The original is here: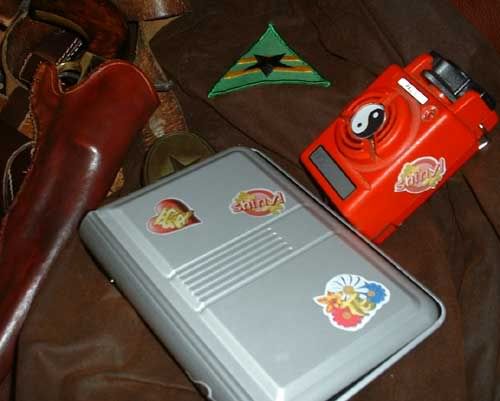 I scraped all the text off the back, removed the knob, the wire belt loop, ground off the speaker face, and sanded and filled and sanded and filled and sanded and filled more times that I'd care to count.
This is the result so far: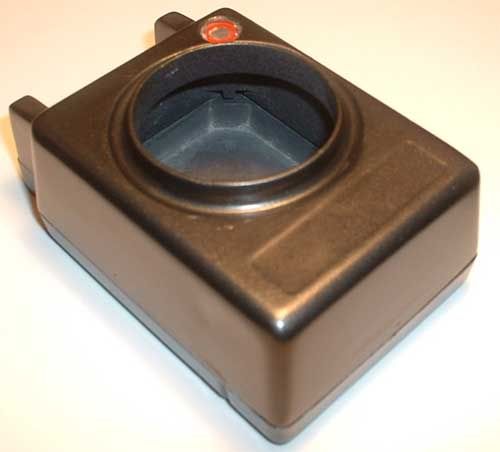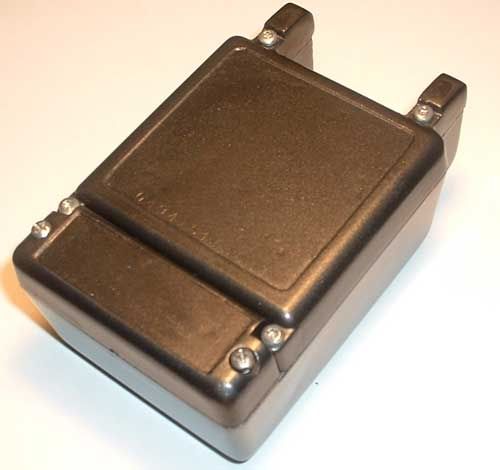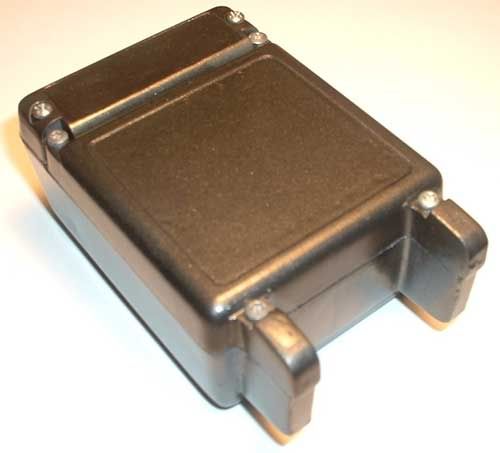 I have a set of FRS walkie-talkies on order, one of which is going in here. I also need to make a label for the back, add a belt clip, and generally clean it up.
But I have a couple questions..
1. Any suggestions on what to fill in the speaker area with? Some kind of microphone or speaker or filter or something?
2. Any ideas on how to get that clear plastic part covering the LED out without breaking it?