Due to a rule violation (albeit unintentional) we will rehost this contest tonight, 12/1/11. Keep your eyes peeled for a silly toy give away
We did this once before with the Elder, and Cyclone_06 won it.
Give Away. NECA 6" Elder
Now we will do the same with series 4 Shaman.
That's this guy. Read the rules below the pic, please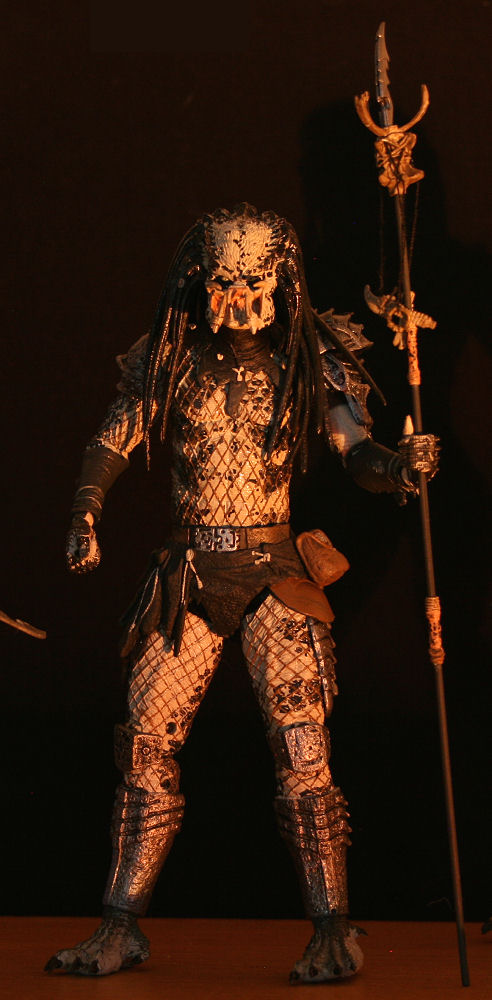 United States lower 48 only.
Free shipping
New and still in the box Shaman from NECA's series 4, 6" figures.
Includes spear (of course, since it is still in the box... duh)
Rules
25TH person to post (post #25) wins.
You have to like Predators
If you sell it on Ebay you will be cursed by all Lair brethren and your fingernails will be pulled out one at a time. By a sadistic ex girlfriend.
Oh....and Cyclone_06 can't win, since he was the big wiener the last time.
Yeah, it's just a toy....
BUT IT'S A PREDATOR TOY
Ready?
GO!!!
Last edited by a moderator: