I took a break away from
my Clue project
and
my new podcasting hobby
to work on Halloween 2022. My partner glommed onto the idea of "abandoned toy store," which we coupled with our love of the Child's Play franchise, resulting in this mess!
We constructed seven custom Good Guys boxes to compliment the one "official" example from Spirit Halloween. Man, those new style Good Guys images sure are lame! I worked to copy as closely to on-screen as possible.
I made a couple of easier-to-construct generic Good Guys boxes for the front porch, as well as turning our living room into a "real" toy store, complete with custom price tags.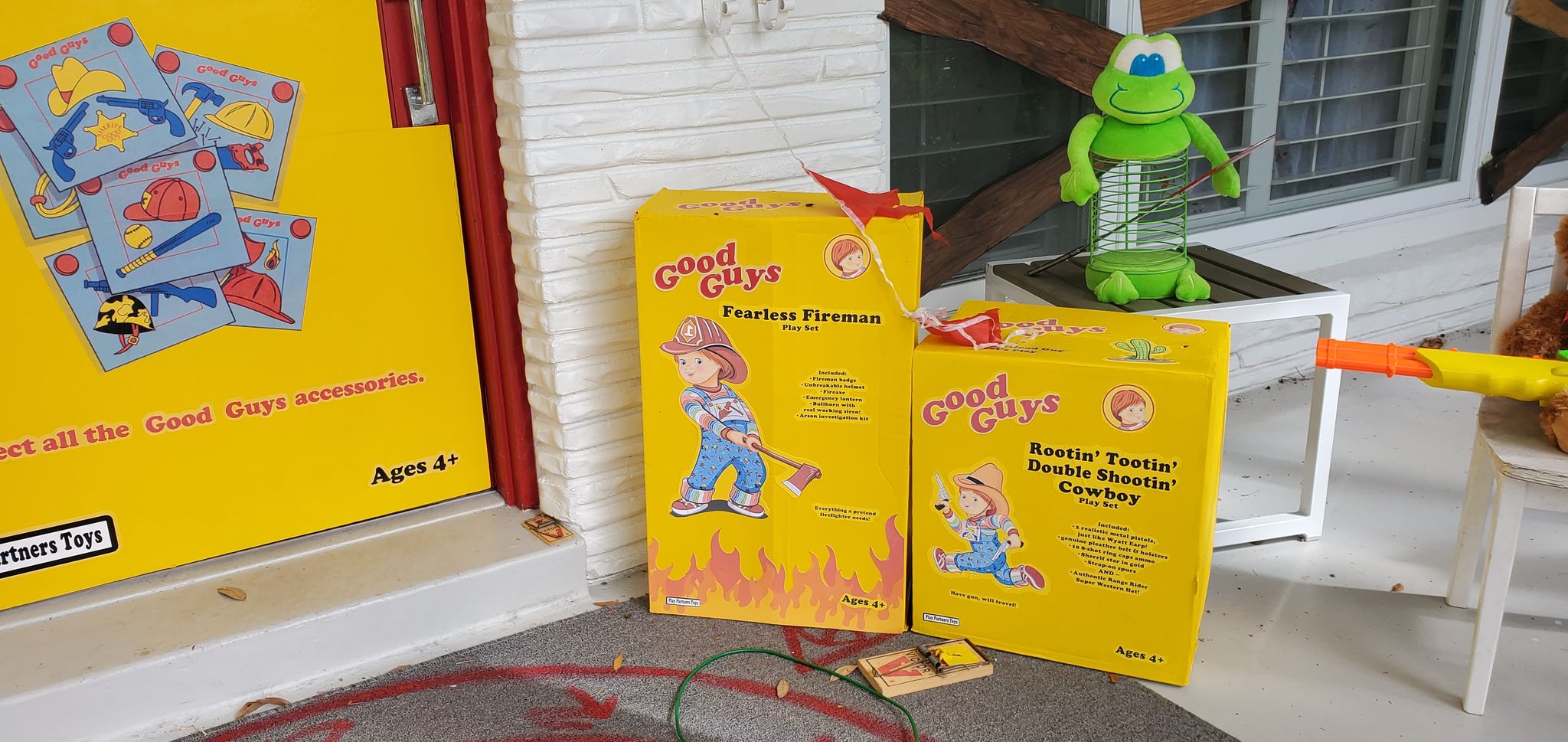 My partner was a Chucky that successfully made his way out of his plastic prison and back into a fleshy body! I was an unfortunate management trainee at the now-defunct Play Time Toys, complete with Chucky (Bride of version) strapped to my back, with knife in hand.
I've got no idea where we're going to store all these boxes! I wanted to give them away after our Halloween party but my partner insisted on keeping our hard work. Maybe it's finally time for a storage unit ...
Happy Halloween, everybody! And watch the Chucky tv series on SyFy/USA Networks! It's a fantastic series!