So I did the text. Turned out pretty well, the print wasn't as neat as I'd have liked but it was the best I could manage in a hurry - should have built them at high-res ideally.
I didn't have room for the armourer's marks in front of the serial, I think the proportions are slightly out on the base model. Doesn't bother me overmuch. As planned, I kept the original PKD branding as a nod to the original designer. Hopefully it'll look good once the metal paint goes on.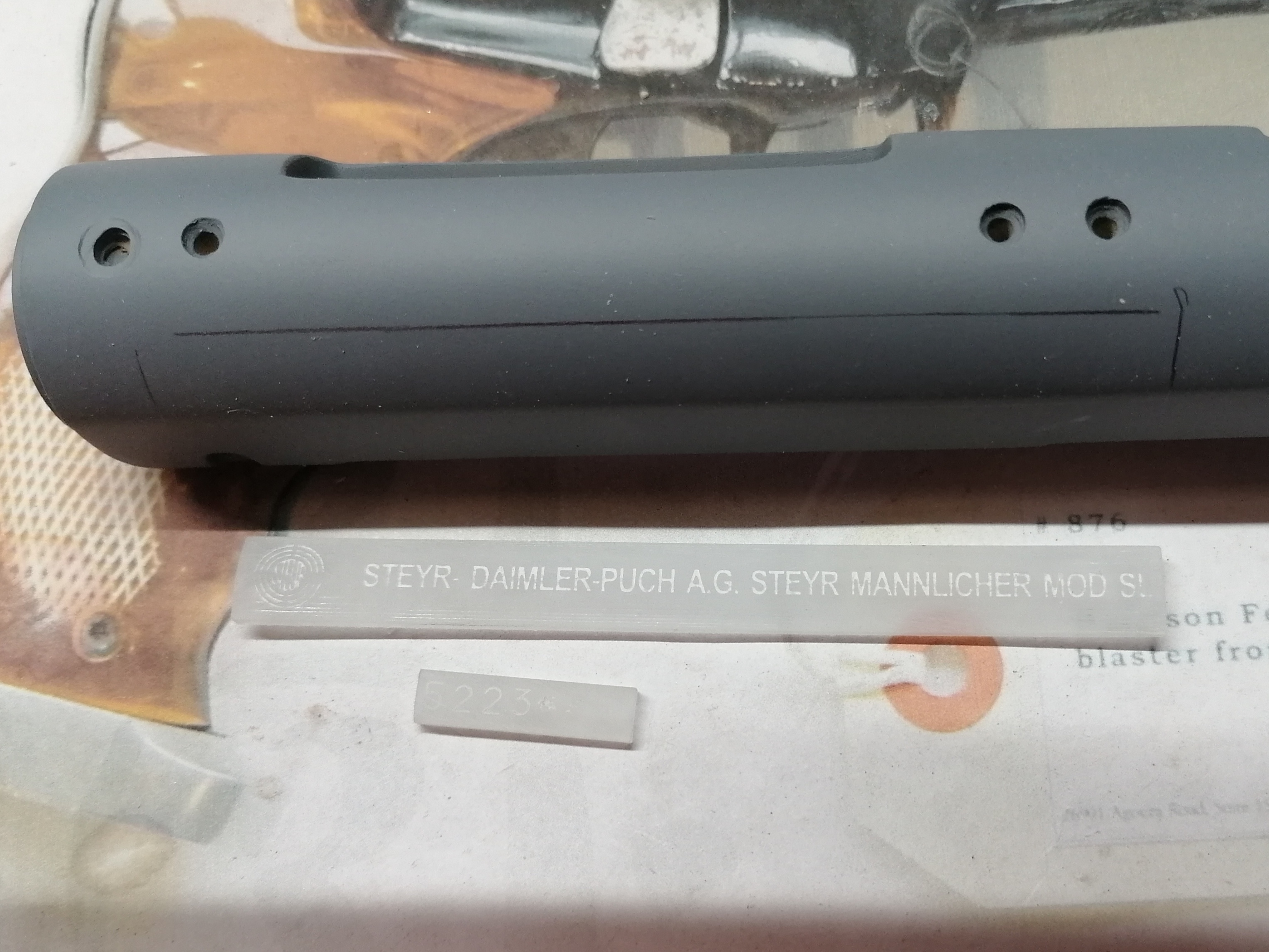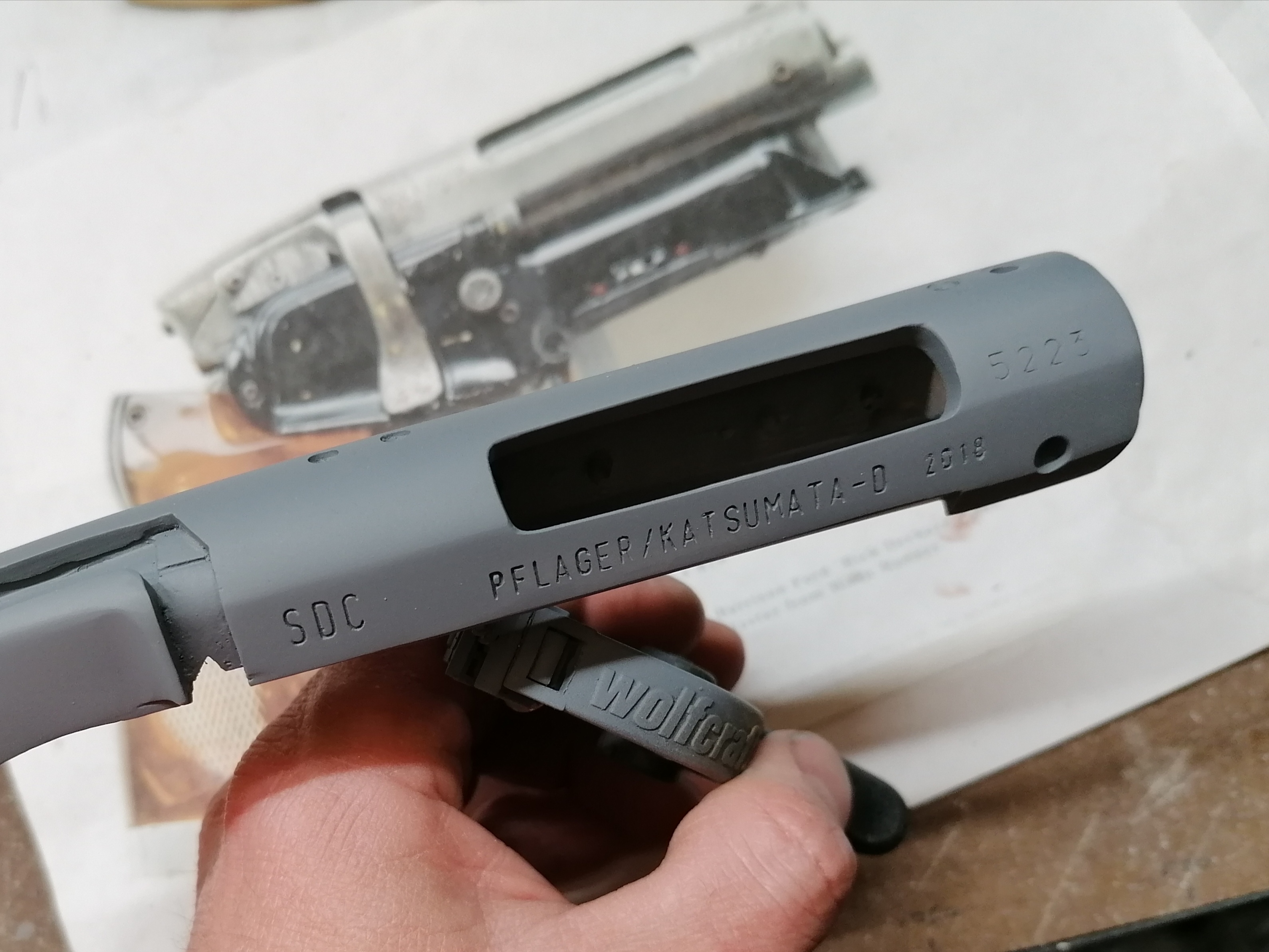 I added some strips of styrene into the muzzle to imitate the rifling. I didn't make it spiral, I'm not that mad. Once the inside of the barrel is painted black it'll not be noticeable anyway. Am currently in the process of tidying it all up.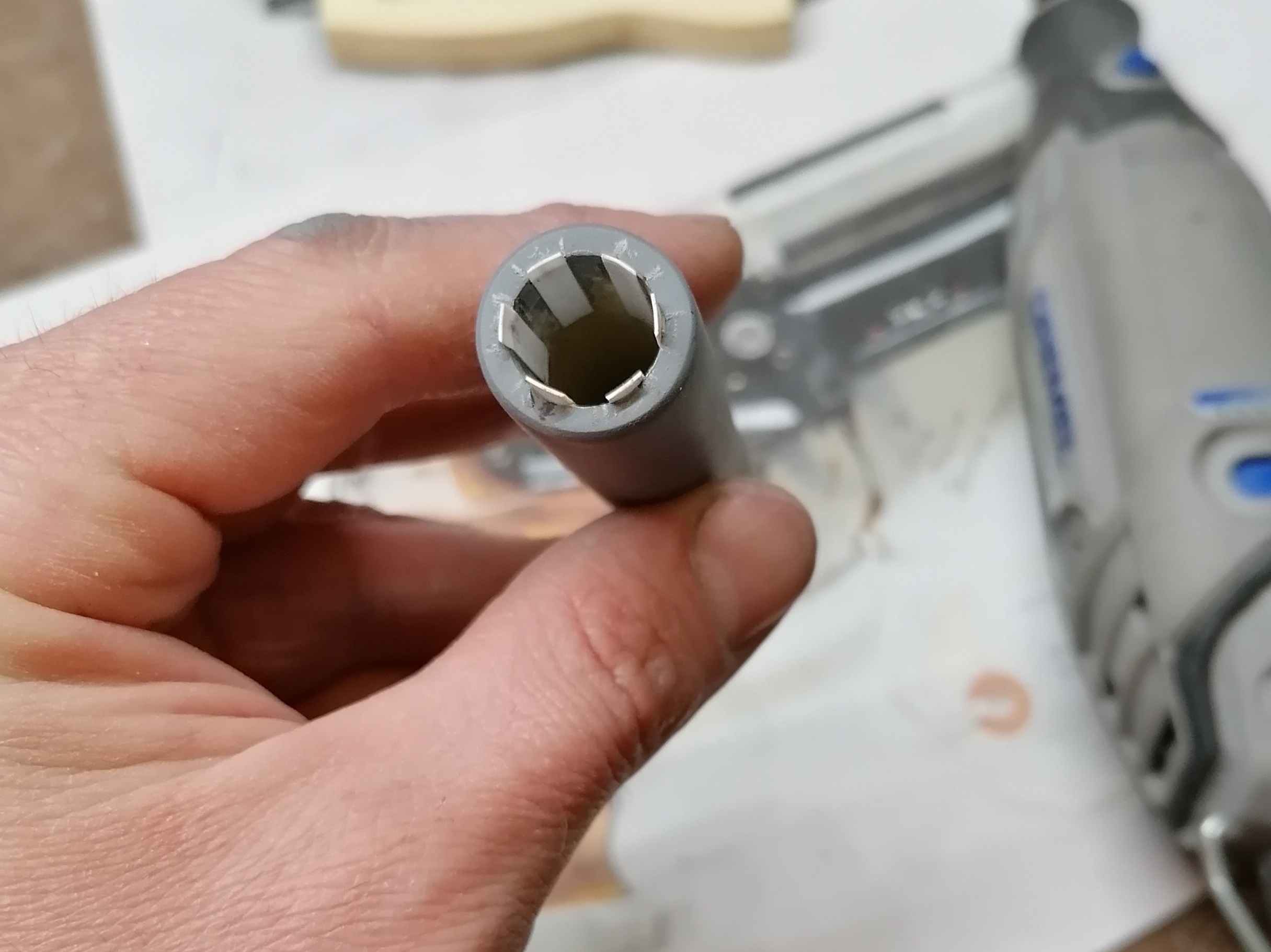 The switches I got were a bit on the big side for my cunning plan of controlling the lights with the triggers, so I'll go back to the original plan of having the cylinder release being the switch. I probably won't light the green ones at all.
All of the major upper parts are now base coated in black and I'm working up the detail parts - charging handle, switches etc. Initial trials of the Alcad stainless steel look great (no pic, left my sample in work!) The trigger guard needs finishing and I've got to get the wiring in place now that I've decided what to do....