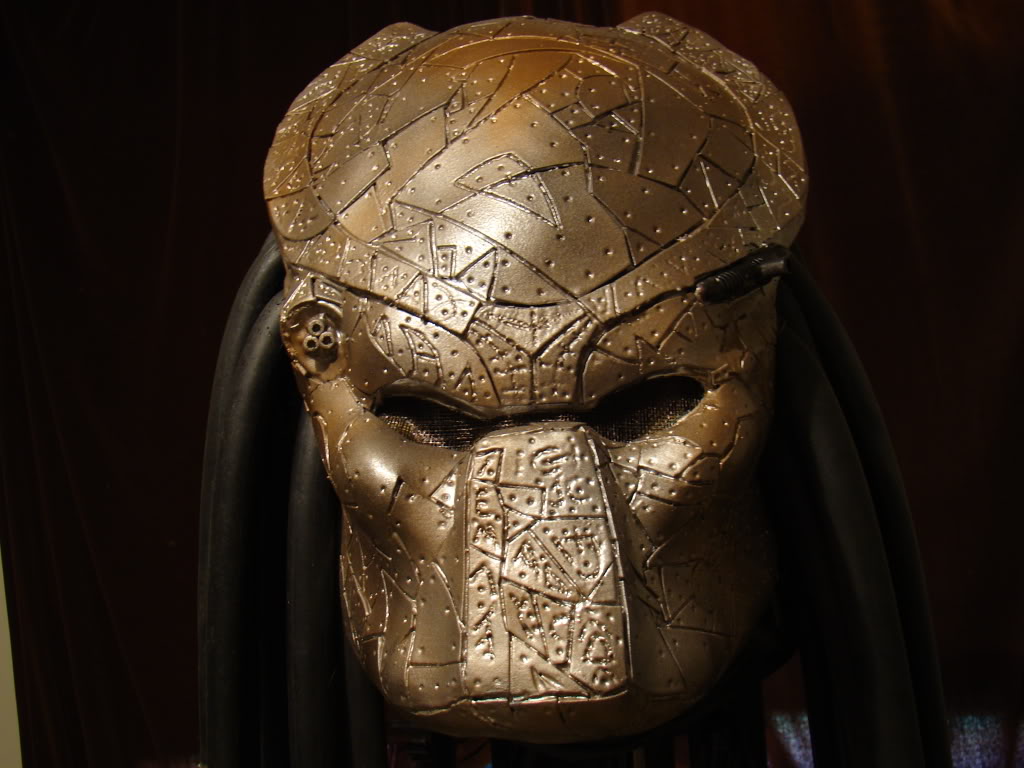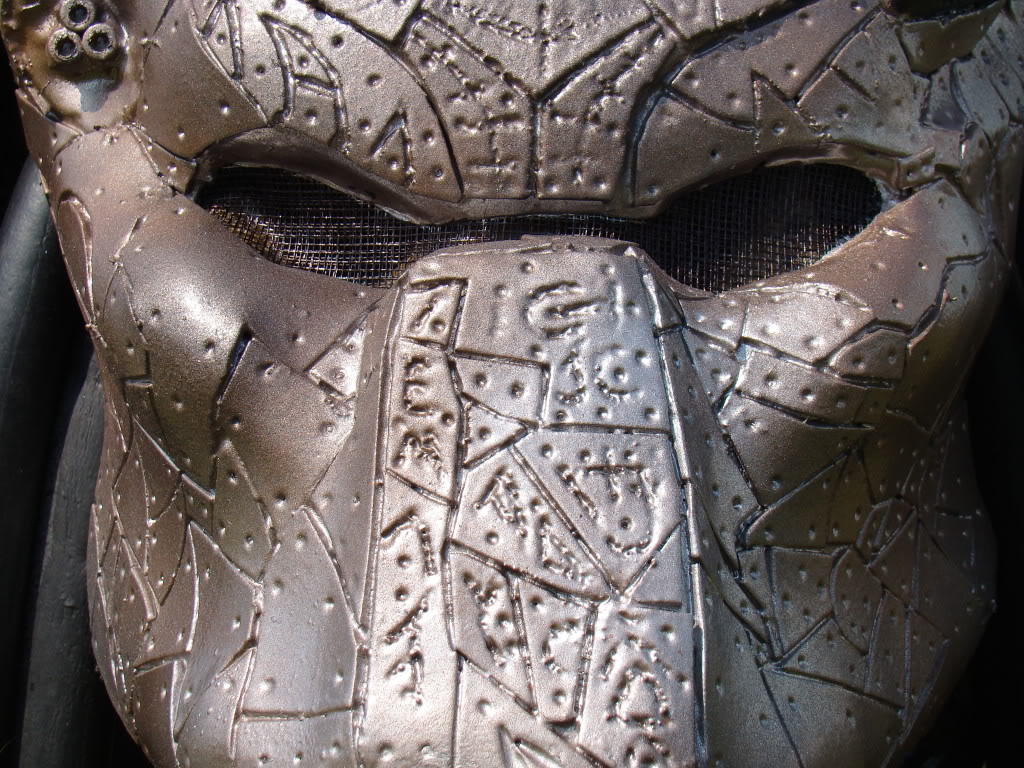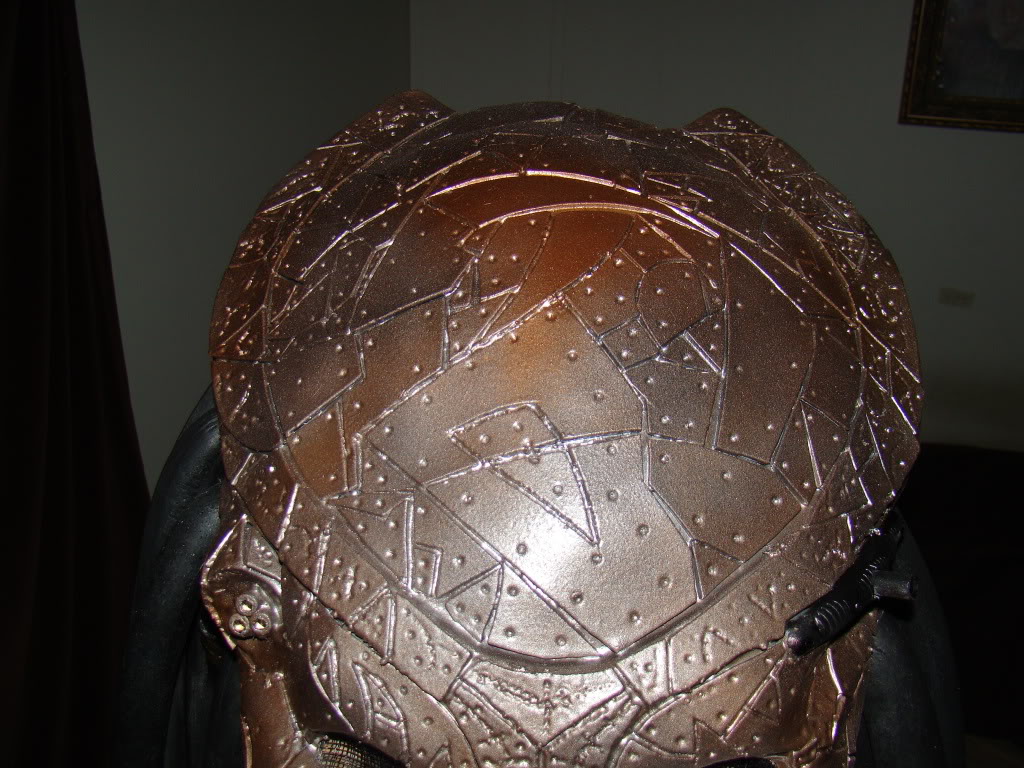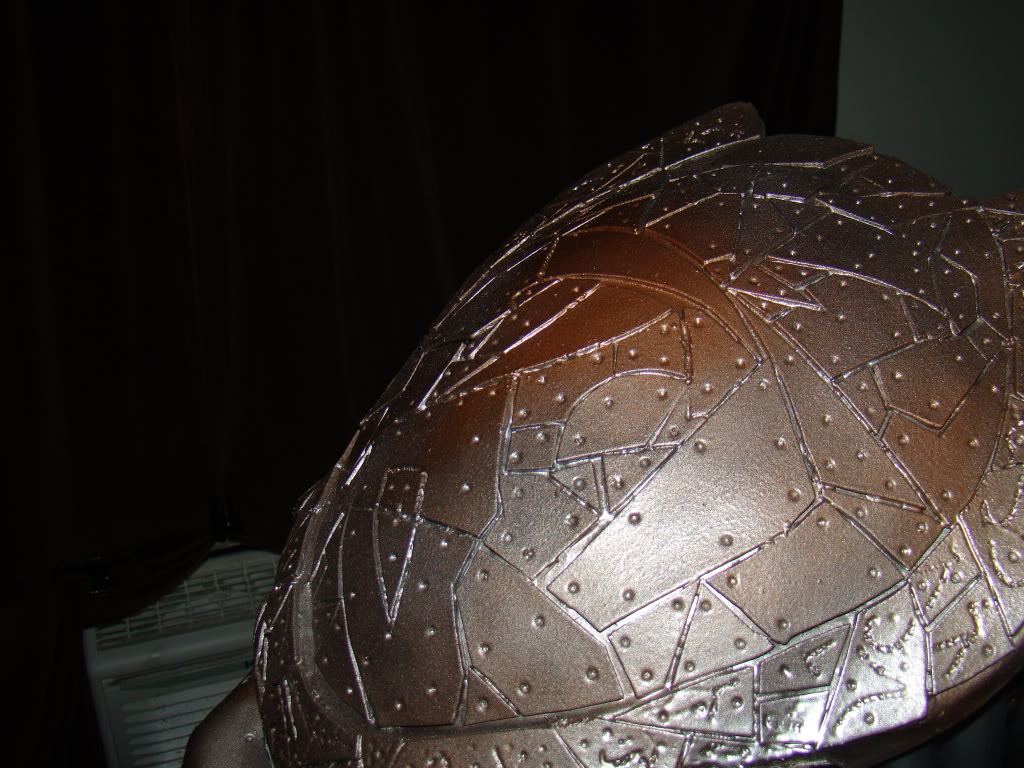 I started doing my bio mask in a mosaic like pattern, after building pools and spas (some time ago) i always liked the mosaic look. I also thought this type of look appears alien to me. Below is a picture of a mosaic rock look for reference.
Below is a picture of my custom cannon i built with the same look that the whole suit will be matching.
Below is the bio mask, it takes a lot of time to do this, each piece is hand cut and fit. (made out of foamies) after each piece is done, i will then add the detail of alien symbols. I am going back and forth on a color scheme though.
Opinions wanted...