Sr Member
RPF PREMIUM MEMBER
My friend Jem (
Pippin96
) and I have decided to build up a pair of Denix blasters, so we're adding an umpteenth Denix thread to the RPF here- I doubt we'll add anything that hasn't been done before, but it's always enjoyable to share a project.
I started with the disassembly, which necessitated drilling out the firing pin.
I filed the end of the breechblock flat and then drilled out the pin using a center drill and 6mm endmill with the receiver assembly mounted in my mill.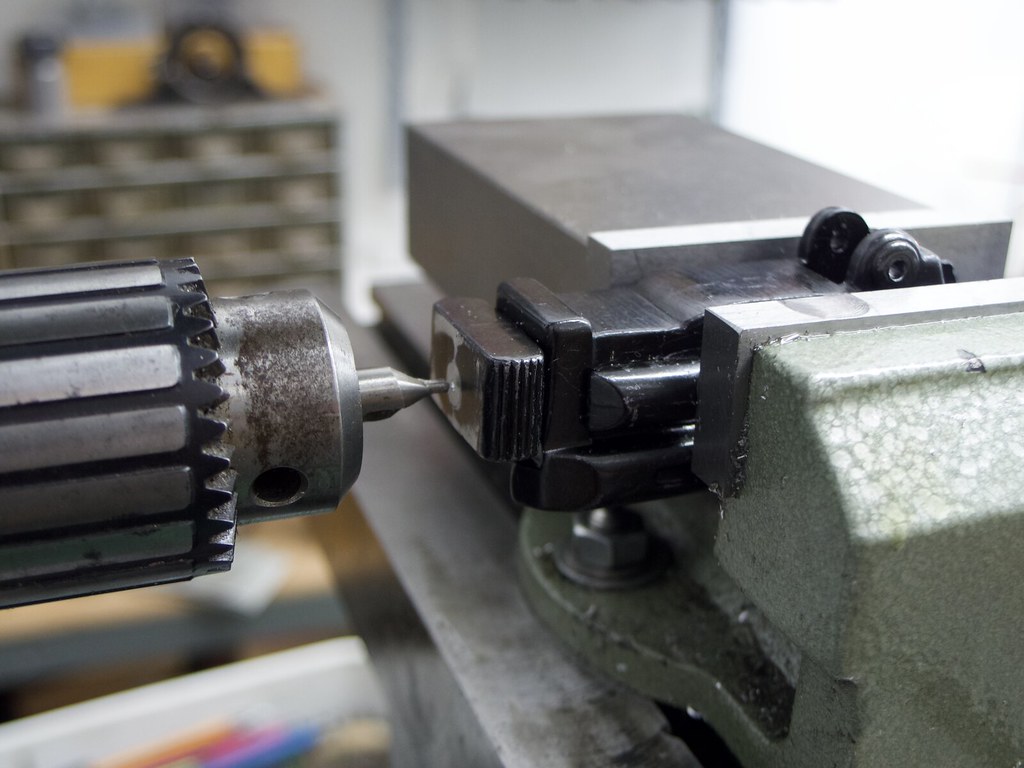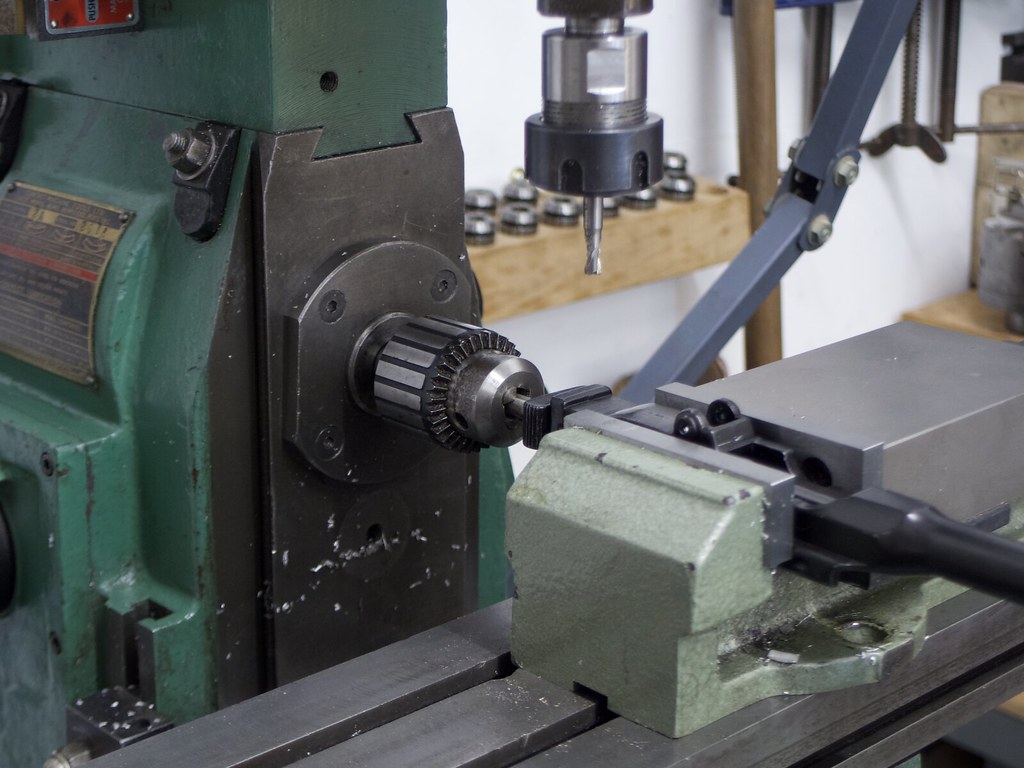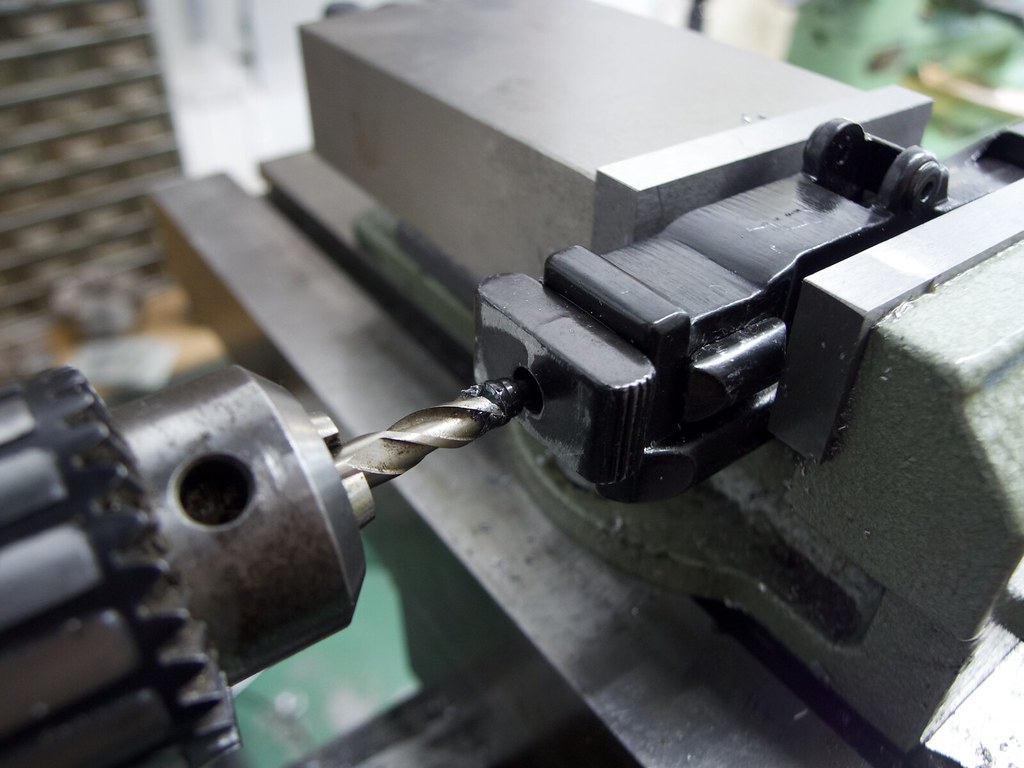 I then roughly cut the barrel off before squaring the receiver up.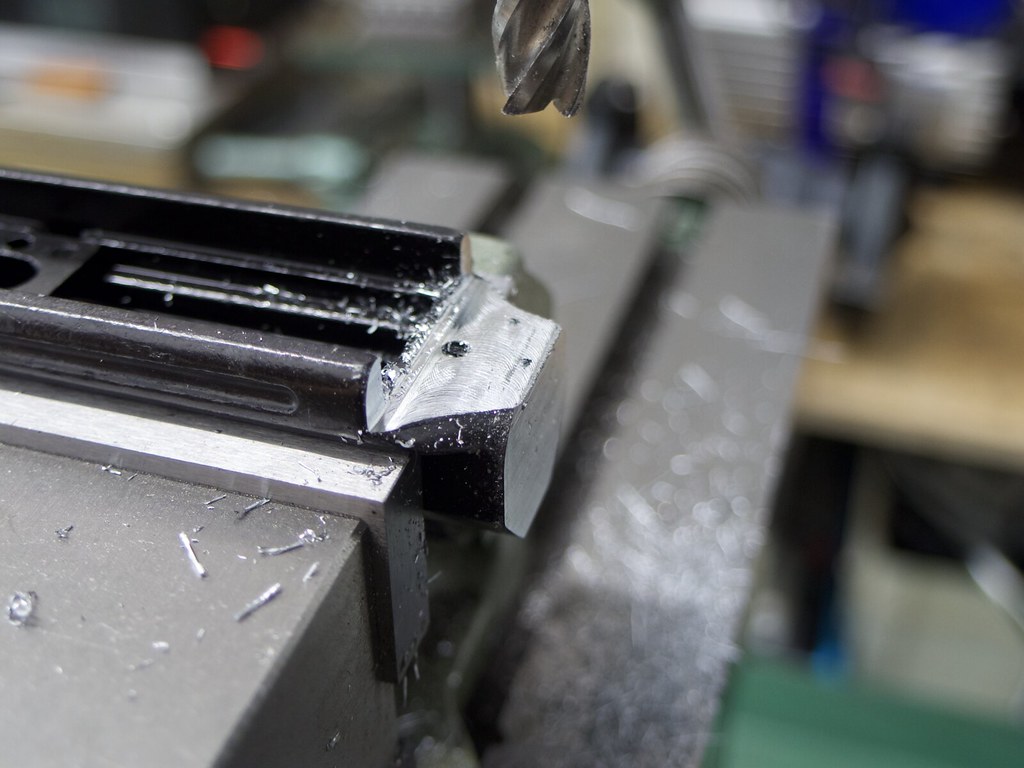 Using some Dykem marking fluid, a center finder and a scribe, I prepared the receiver to be bored out. Once the center was drilled and aligned, I rotated the receiver vertically so that I could drill out the bore using a 12mm drill. To keep everything aligned properly I used a 2D level and setup blocks (not pictured)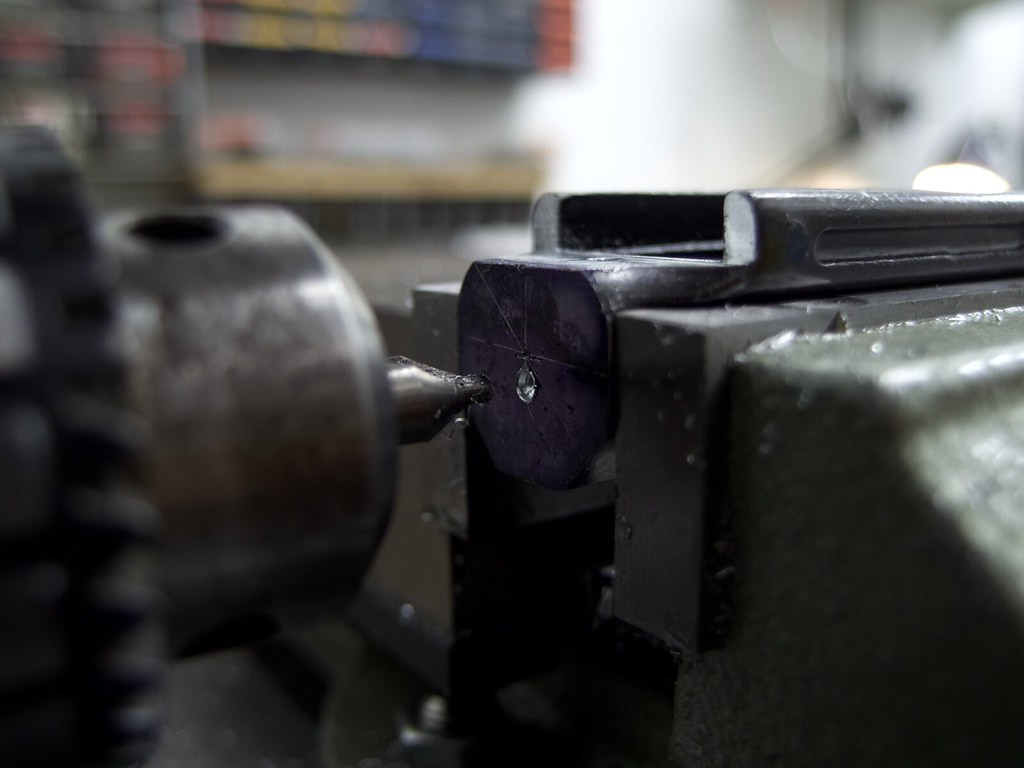 To add some authenticity I decided to add a 'serial number' to the receiver; the lettering is oversized compared to real C96s, but it's a detail I'm happy with nonetheless.
My next step will be to cut out new grips from a block of black American walnut.
Thanks for looking, and stay tuned!