Right so this is Iggy's fault.....
His comment about making a Grot got me thinking..... how can i get that done without spending too much money.... (James pulls out two bin bags of offcuts)!!! now this did have to move or anything to it was just a case of trying to make it look cool...i started stacking up loads of offcuts of eva matts and the 2"/1" i had left over from the base of the boots.... Thinking a little more i messaged a mate who miniatures for a living.... " Dude, how tall is a grot/snotlng "? After his response I thought the game might be on....
So out came the hot glue gun for this one, a nice fresh blade in the knife and fresh belt on the linisher and dremmel.... The belly/lower torso was made buy cutting D shaped discs of incremental sizes and then where glued together, attacked with a knife and then finished off with a belt sander and dremmel.....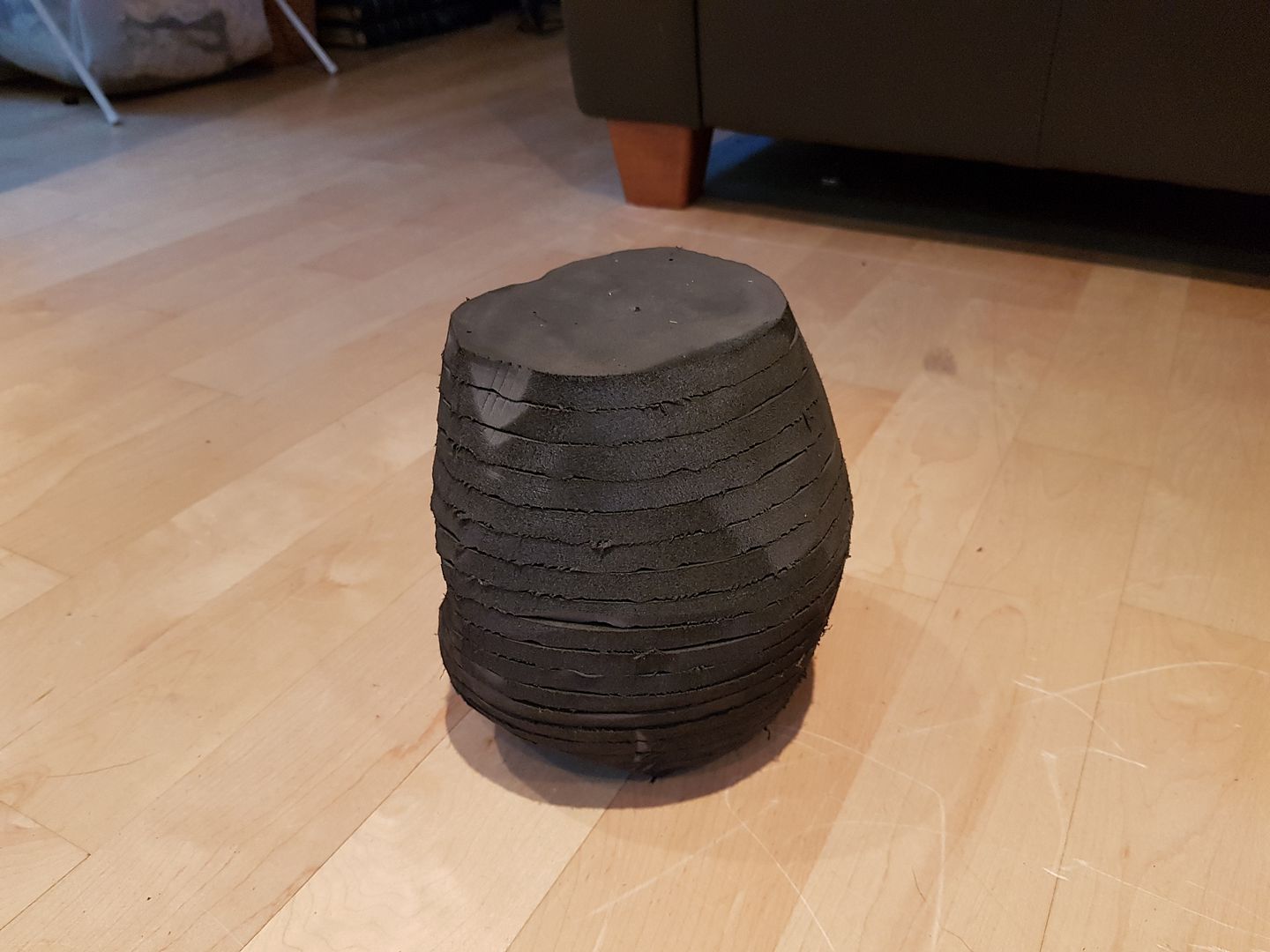 I might make his butt a little bigger so it makes the curve in the back look a bit more extreme....
The upper torso was done in the same way but with off cut of 1" Ethrafoam.....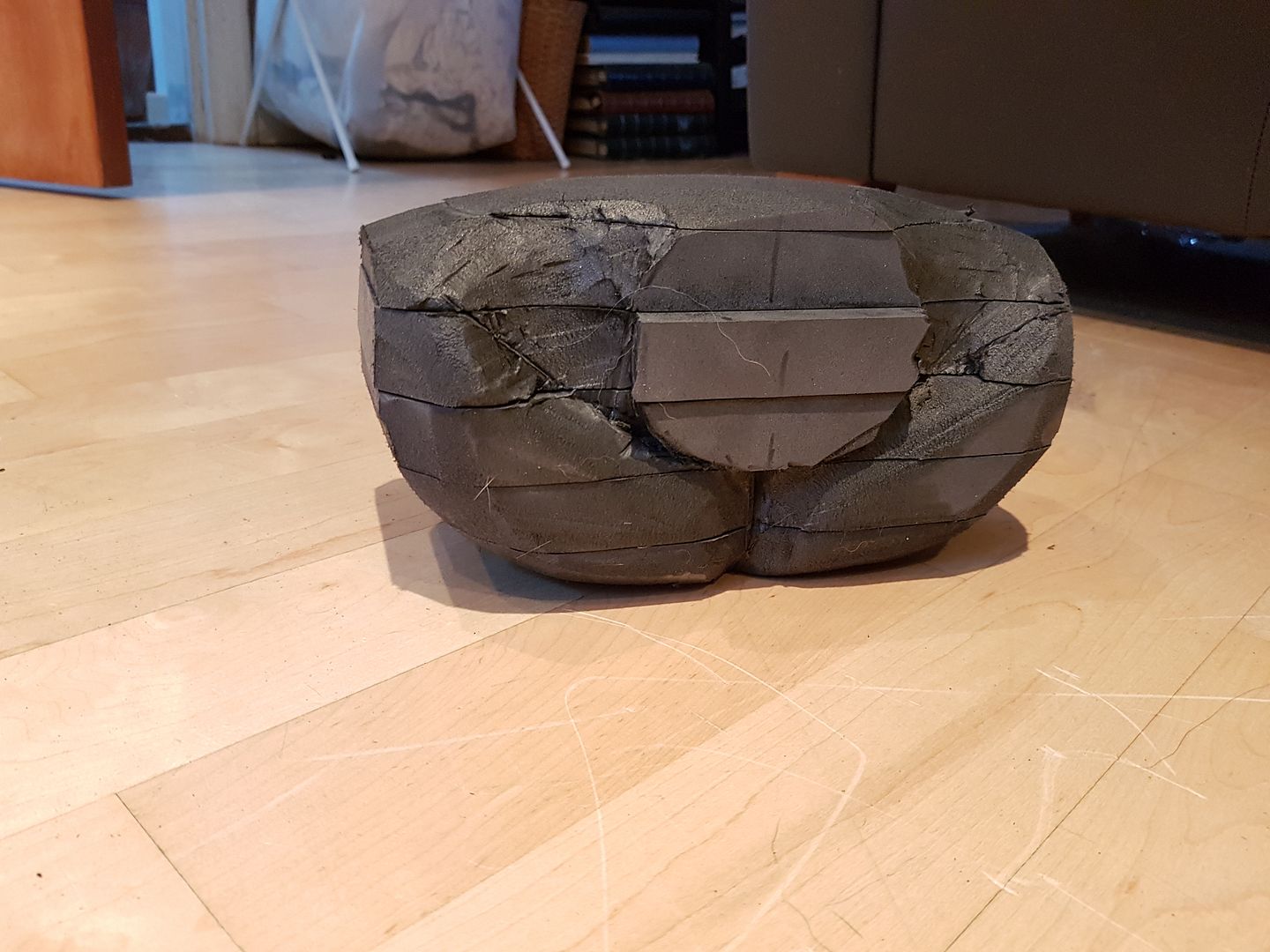 Once the two halves where about where i wanted them at this stage used a small dowel and glued them together.... body done....
On to the arms......