Hello lads and ladies of the realm..... I thought it was about time i got on with and finally got a thread going on here.... So having seem some mad cosplays on here and trying to find a good place to start.... Warcraft, League of Legends, Destiny etc etc a friend showed me a link through to SKS and said to me " You where thinking of getting back into miniature painting why not start there"?... Being so inspired by the SKS Warcraft build and having not done anything on this scale before it seemed like a good place to start.... which then took to looking for products, foam and everything else that could be needed to start such a build...
I've been doing this for a little while now so if the is a lack continuity with some bits that will be why but i will run through each bit as i made them... its only in the last week i have started painting what I've done as i need to buy more foam because.... well because i ran out! Beefy and a bit battered looking was the goal as I can't imagine an Ork being too bothered about a few battle scars.....
Where better to start than the big old Ork hand.... Now being a War boss i have decided that one hand shall hold a large Shoot'a and the other shall be a hefty mechanical claw... The claw i have decided to leave until almost the end as I have been trying to scale it but can't seem to get it quite right so once i have a better visual reference i will do that... I had considered making the fingers movable but lets walk before we can run
.....
So on with the hand.....
Eva foam skeleton to start with... It wasn't until this was done that i realised this will start to get large quite quickly! So layered up some 10mm foam to make some EVA sausages then cut out some recesses to make the fingers movable to get them in to firing position.... which resulted in one of these....
This was then covered in a 2 or 3 mm foam to give it a kind of skin for the vinyl material to stick too....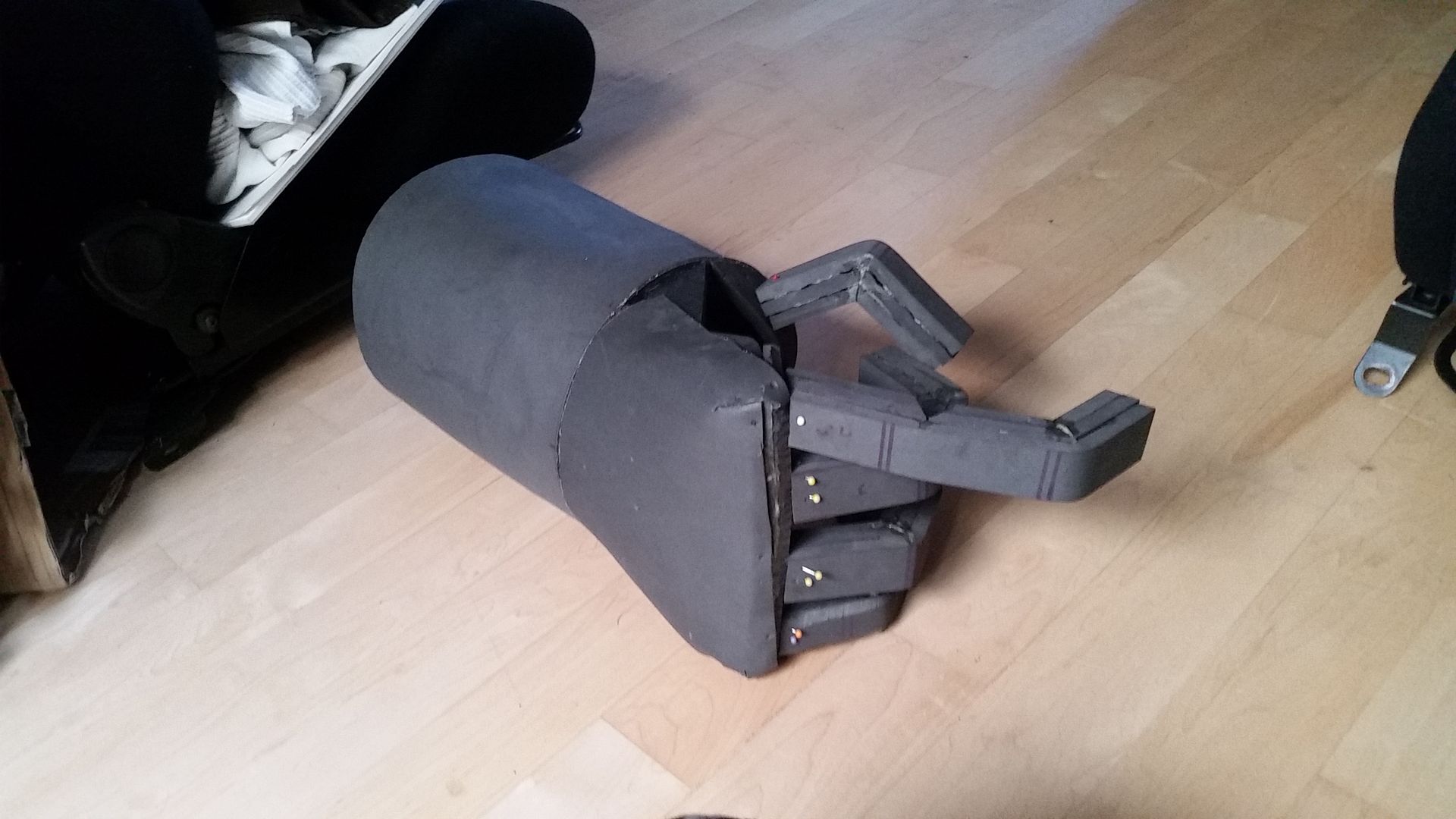 Then came the big bulk out.... i wanted to try and make this look like armour that had been improvised and a bit angry looking.... so i again to layer up some 10mm foam and set too it with a knife and heat gun.... That lead to this as an idea....
Now even at this stage i was thinking about the colour scheme.... When i used to game with a 40K Ork army I always when with the Bad Moonz... so yellow and black with the moon crest.... this was a good opportunity to get in on some Bad Moonz logo action.....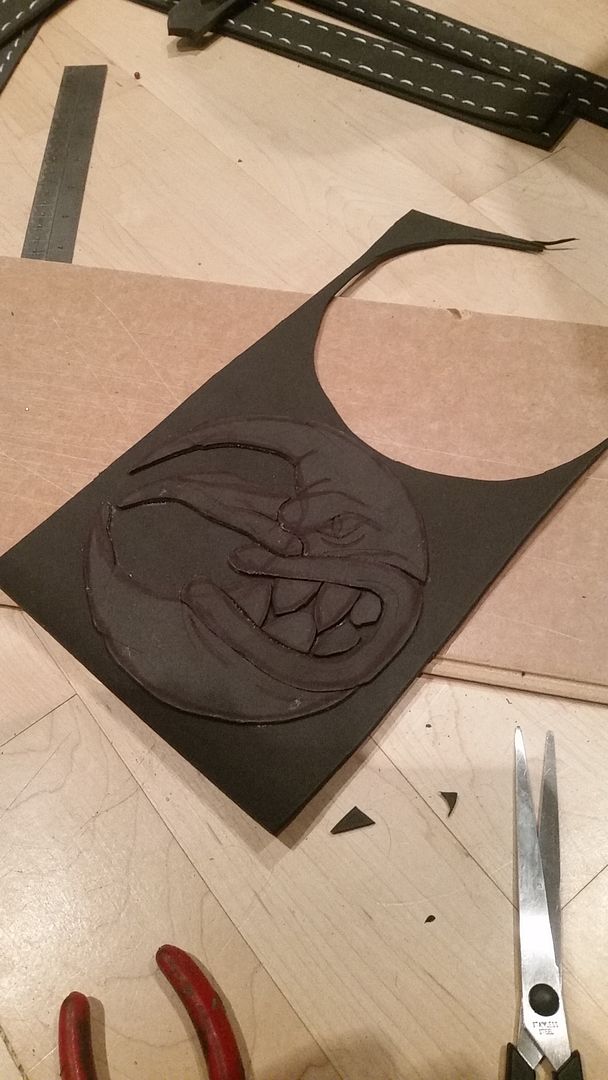 With the damage added and logo on.....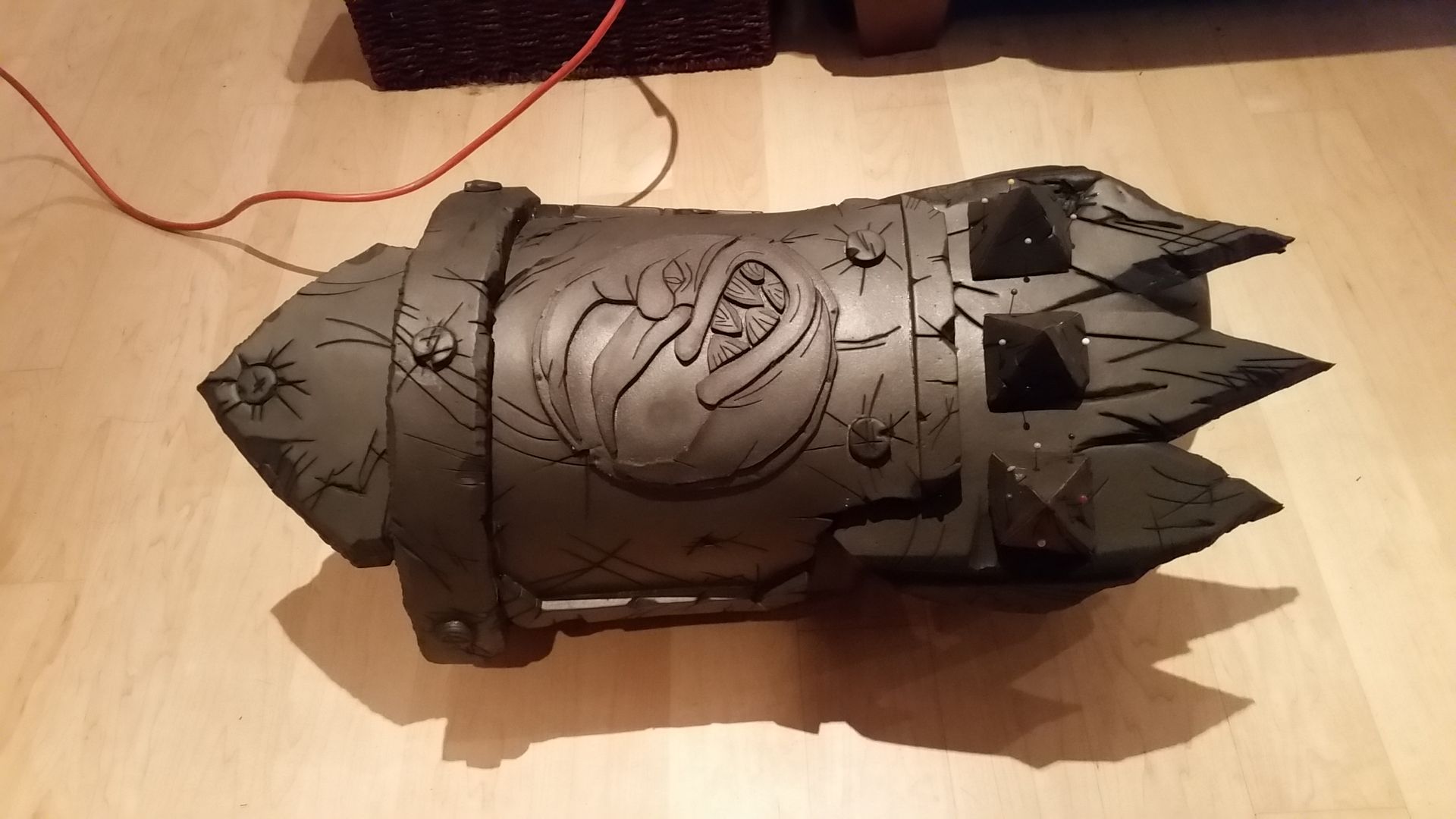 So this is a bit further along now but i will get to that.... with the single hand made i got into the boots....