First I want to say thank you to all those who made this little sucker before me and did all the work to I.D. the kits.
I would also like to thank; MonsieurTox, dirtydave, and eagle1 for their help.
And now on with the pictures.
I know it's not perfect but I'm pretty happy with it.
be gentle:lol
The start of construction: the main bodies on the lathe.
Anything that's white is either a cast part, styrene (or an Apollo) part.
The first test fit
The armature completed
Final assembly begins
Done and ready for paint
And now on to the wings. Since I was building two Tie Bombers at the same time, I decided to make one wing support (?) and mold and cast four. The blue piece is acrylic as well as the triple stepped center section, which I turned on the lathe.
Finished and ready to mold. I know the bolt heads aren't correct but I couldn't find good enough reference to figure out what really went there.
It was at this point I realized I had put the wing extensions on backwards:cry
Ahh that's better
Done and primed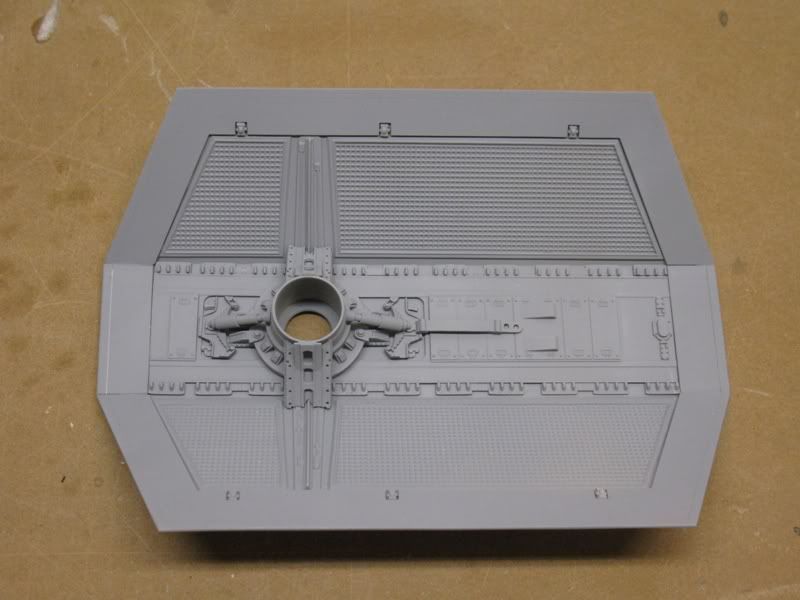 Since I was making a TB with six mounting points, I attached the wing caps with small magnets.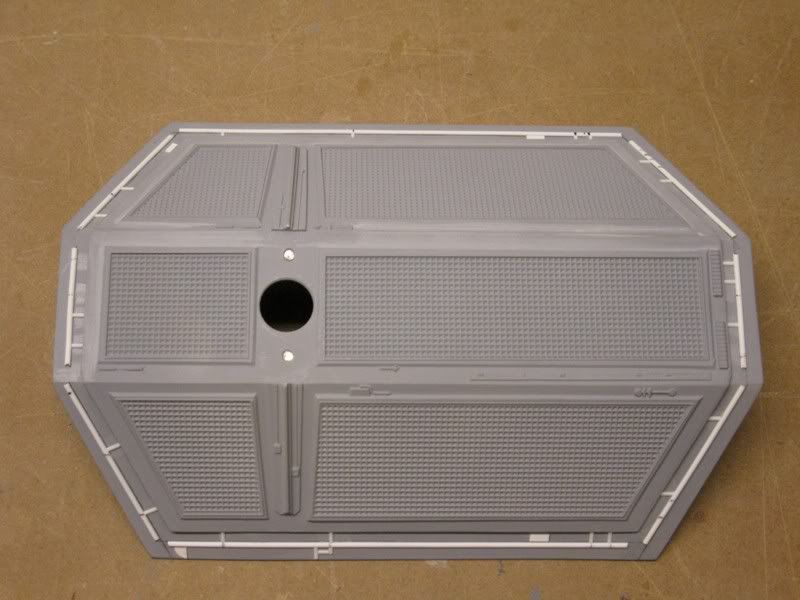 Solar panels painted black and masked
Wings painted and ready for final assembly
AHH finally DONE.
Thanks for looking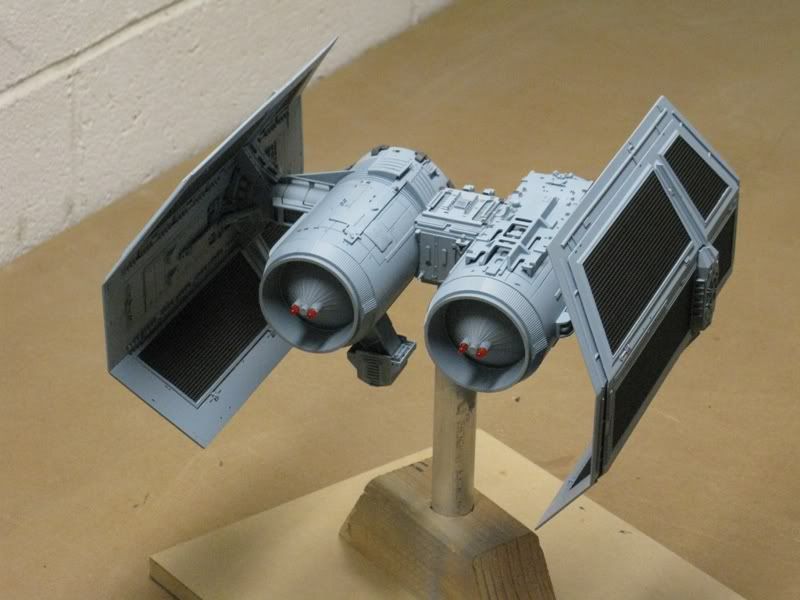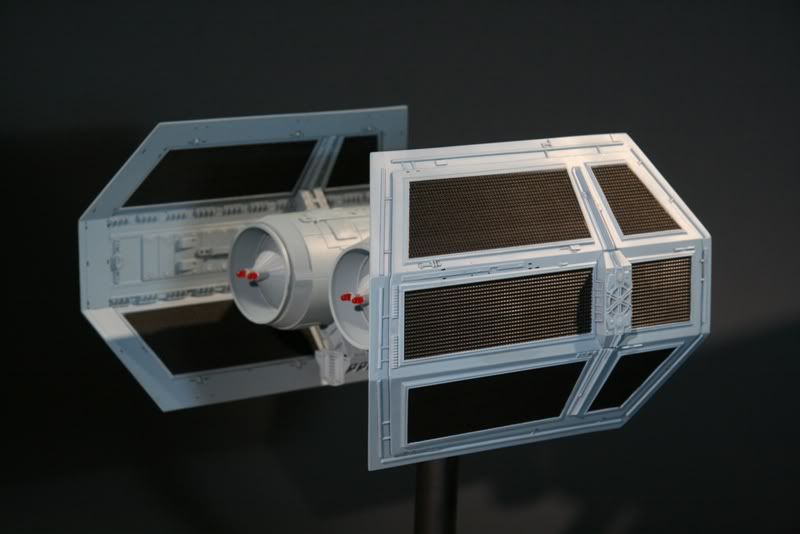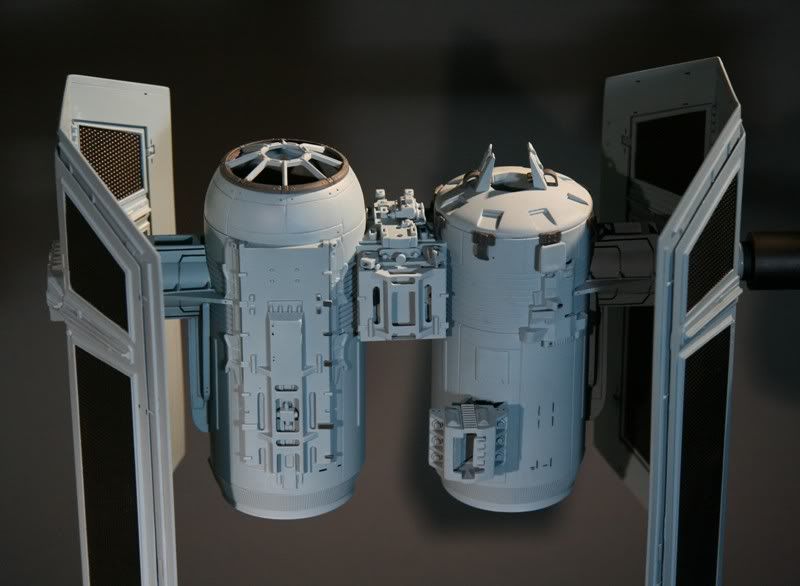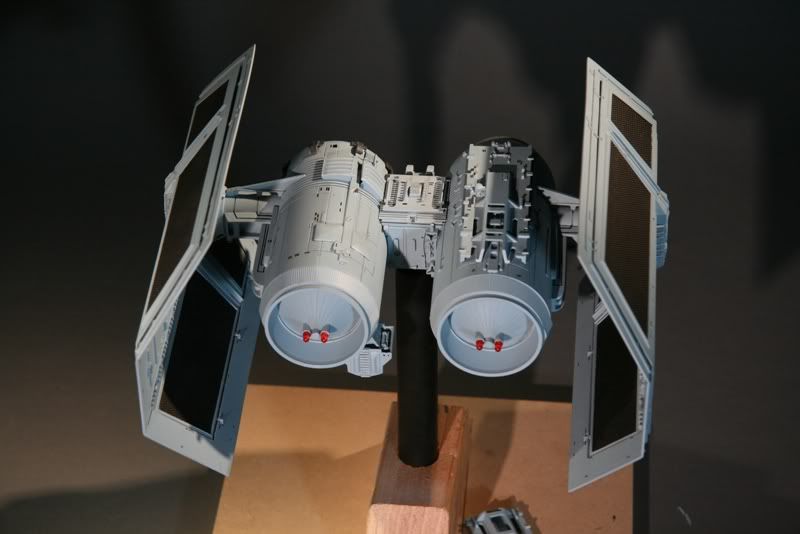 Oh, here's a sneak peak of the second Tie Bomber I'm building.
The cut away version.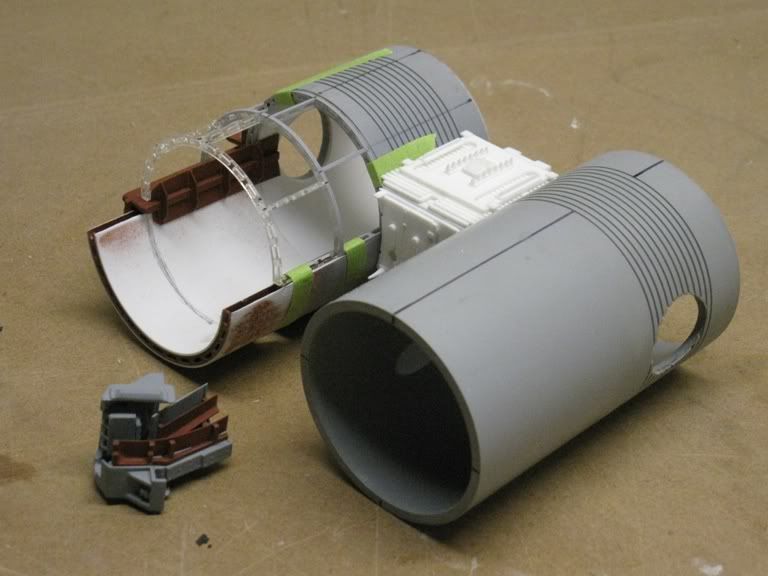 Last edited: