I've been thinking about making one of these helmets for a while now, i just got started on
this yesterday. I started by making the Amp and Filter.
I will be using the pep files that NeXXt made to make my helmet.
Here's the Amp and Filter made from 1.5mm styrene, they still need some filling and sanding.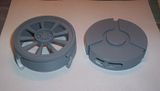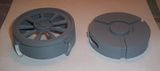 Any and all comments welcome.
Last edited: