This is my first time painting a life size, human bust. I'm really happy (and frankly, surprised) with how it came out, so I figured I'd post it here.
(Sorry for the picture quality, I took the pictures with my phone and turns out the new iPhone likes to auto sharpen everything)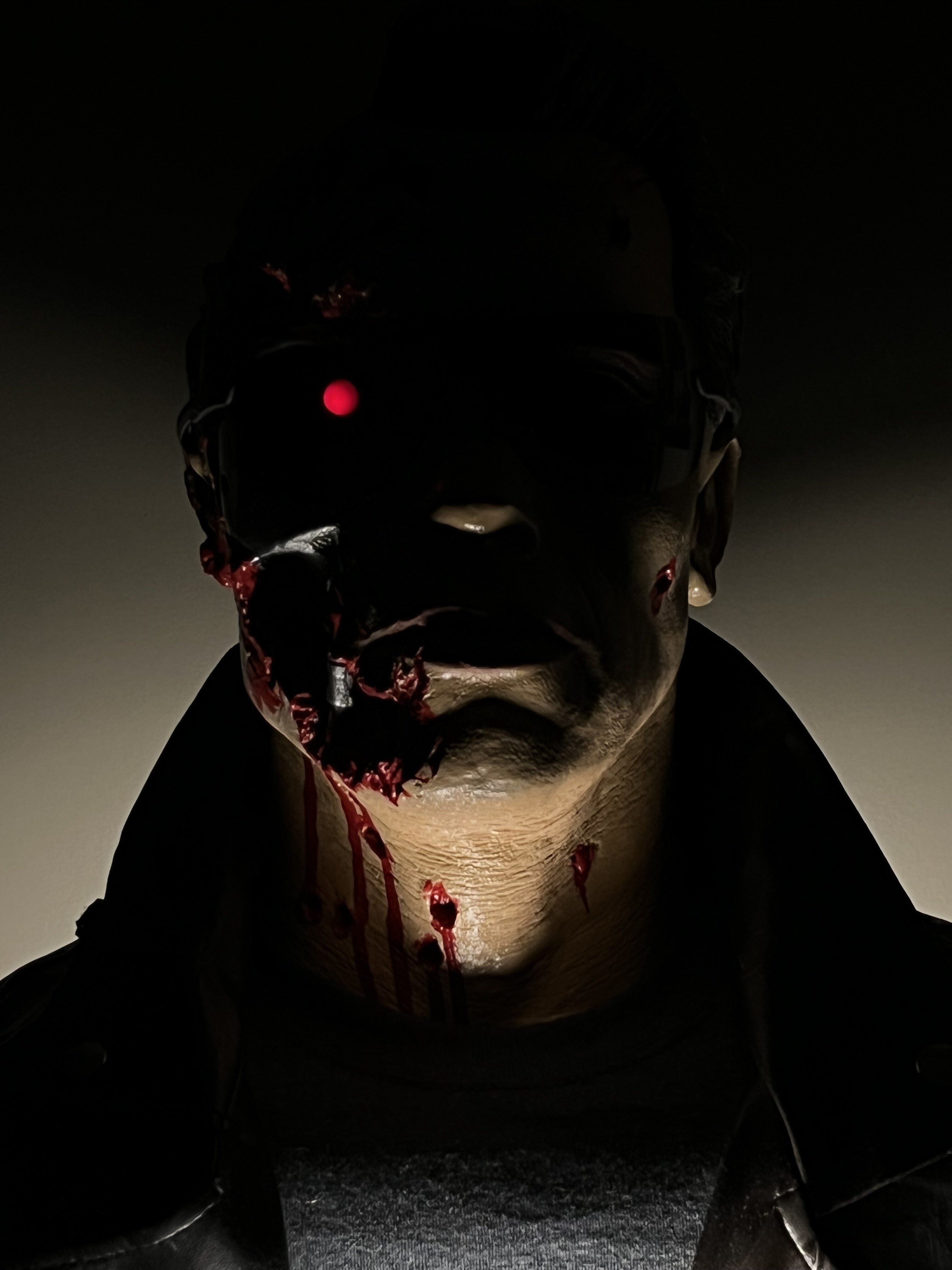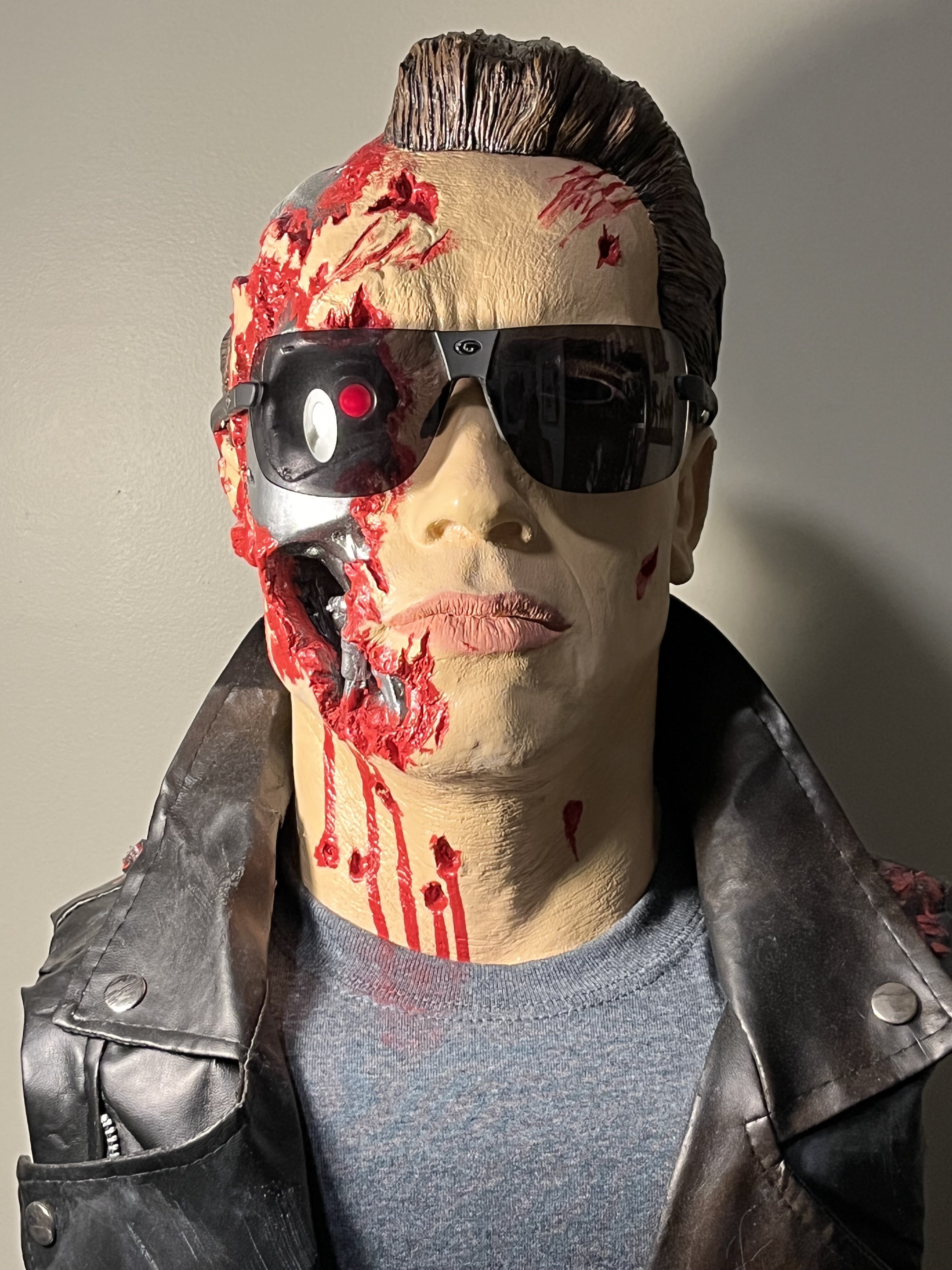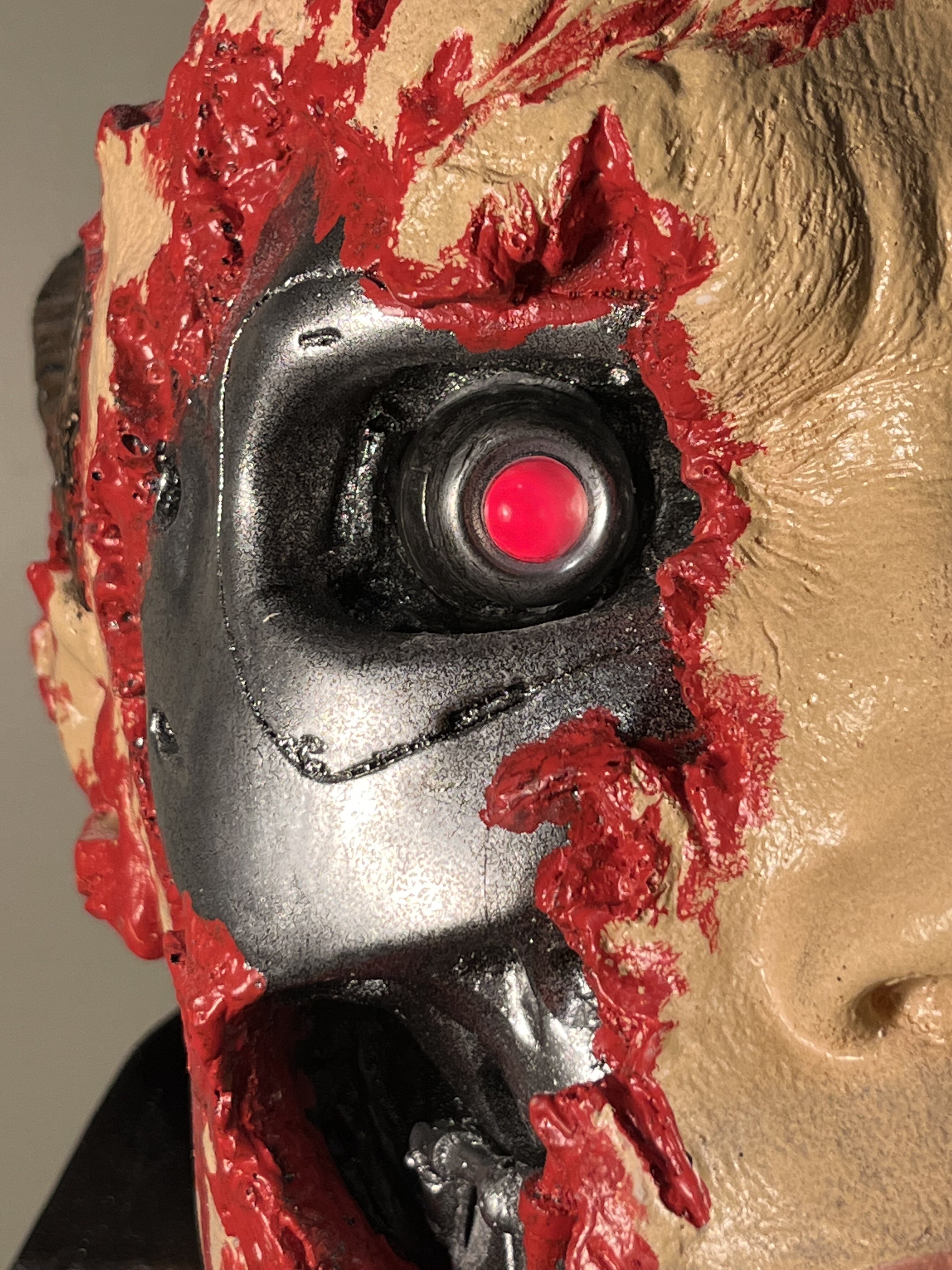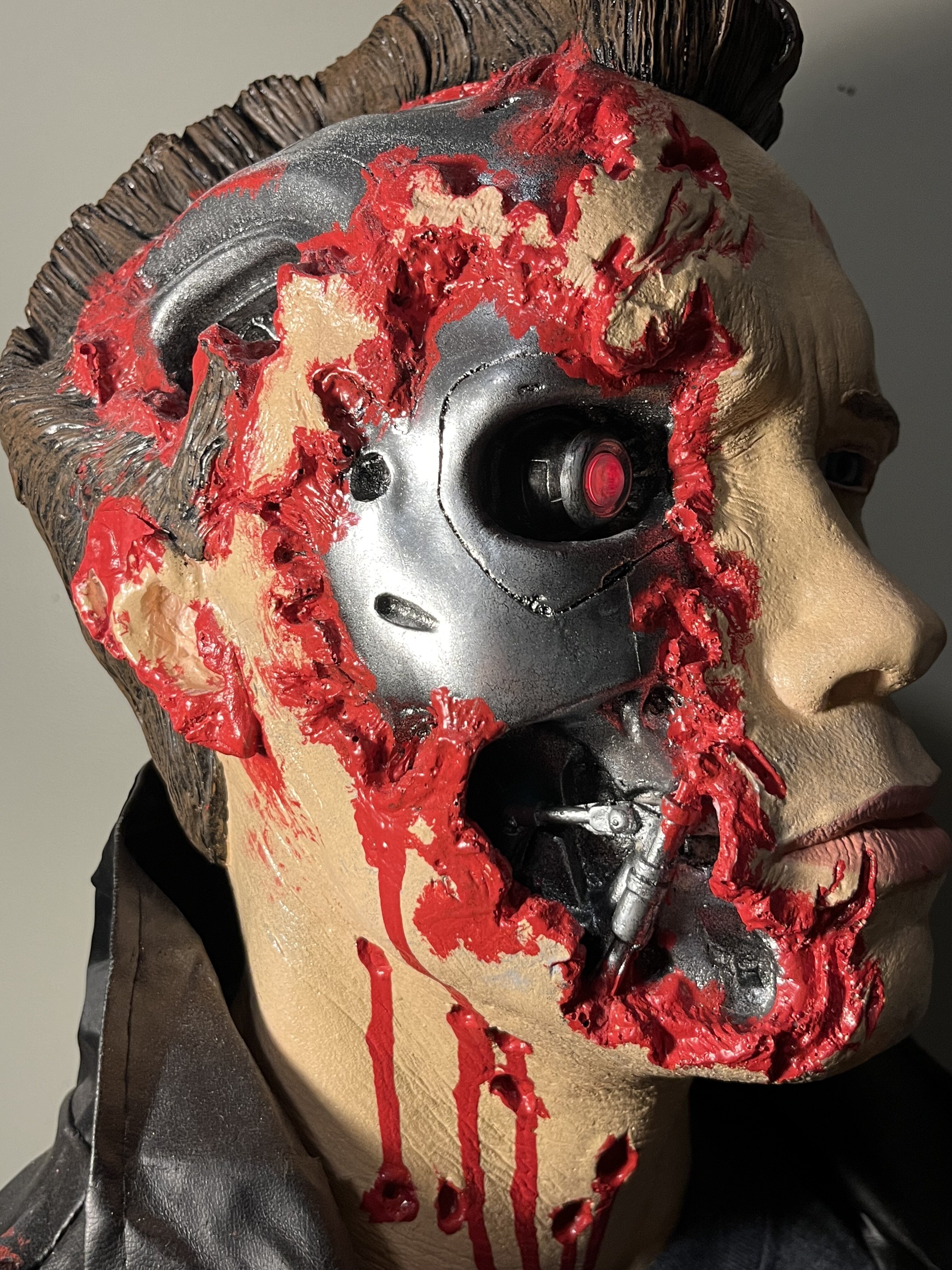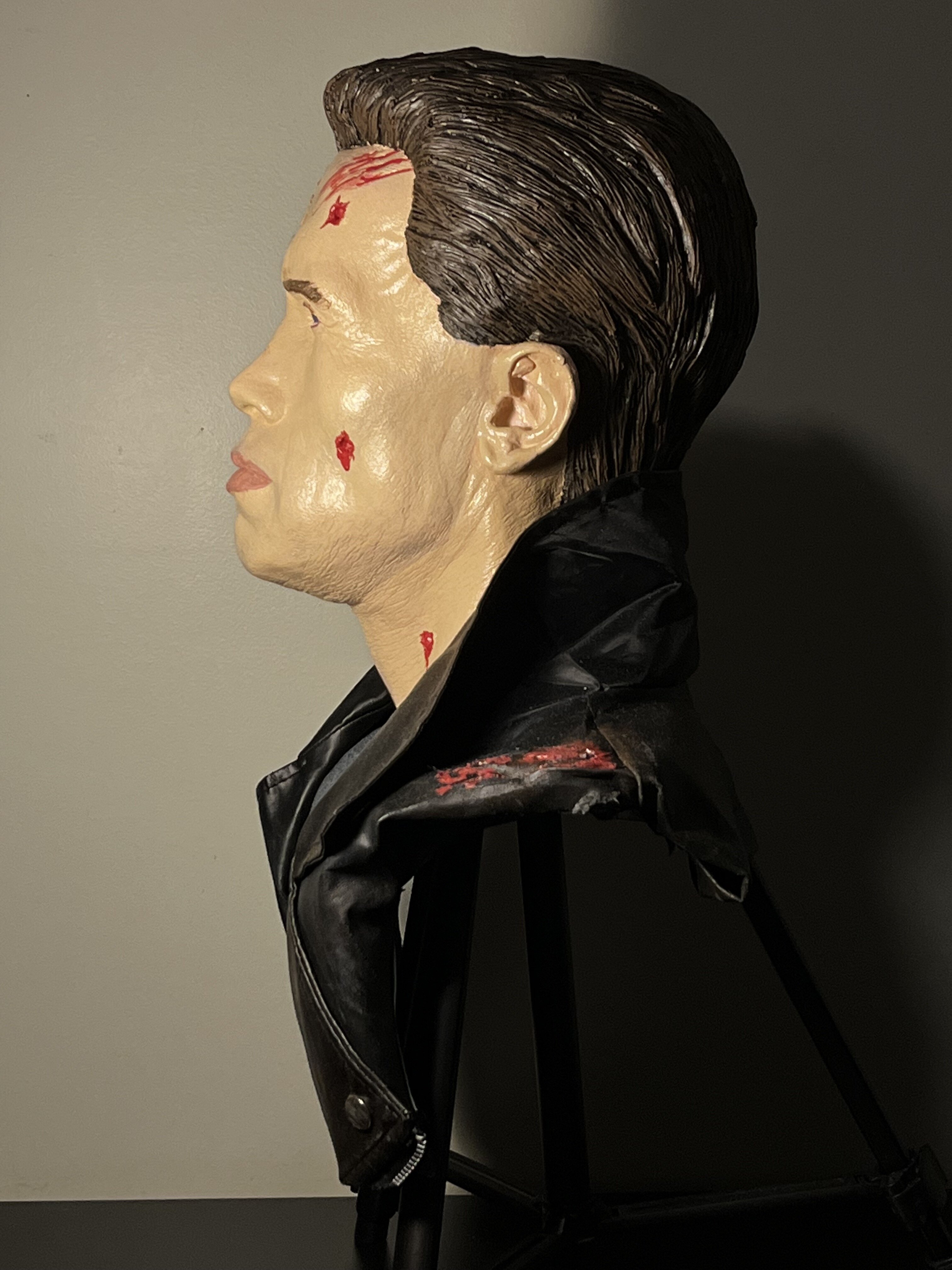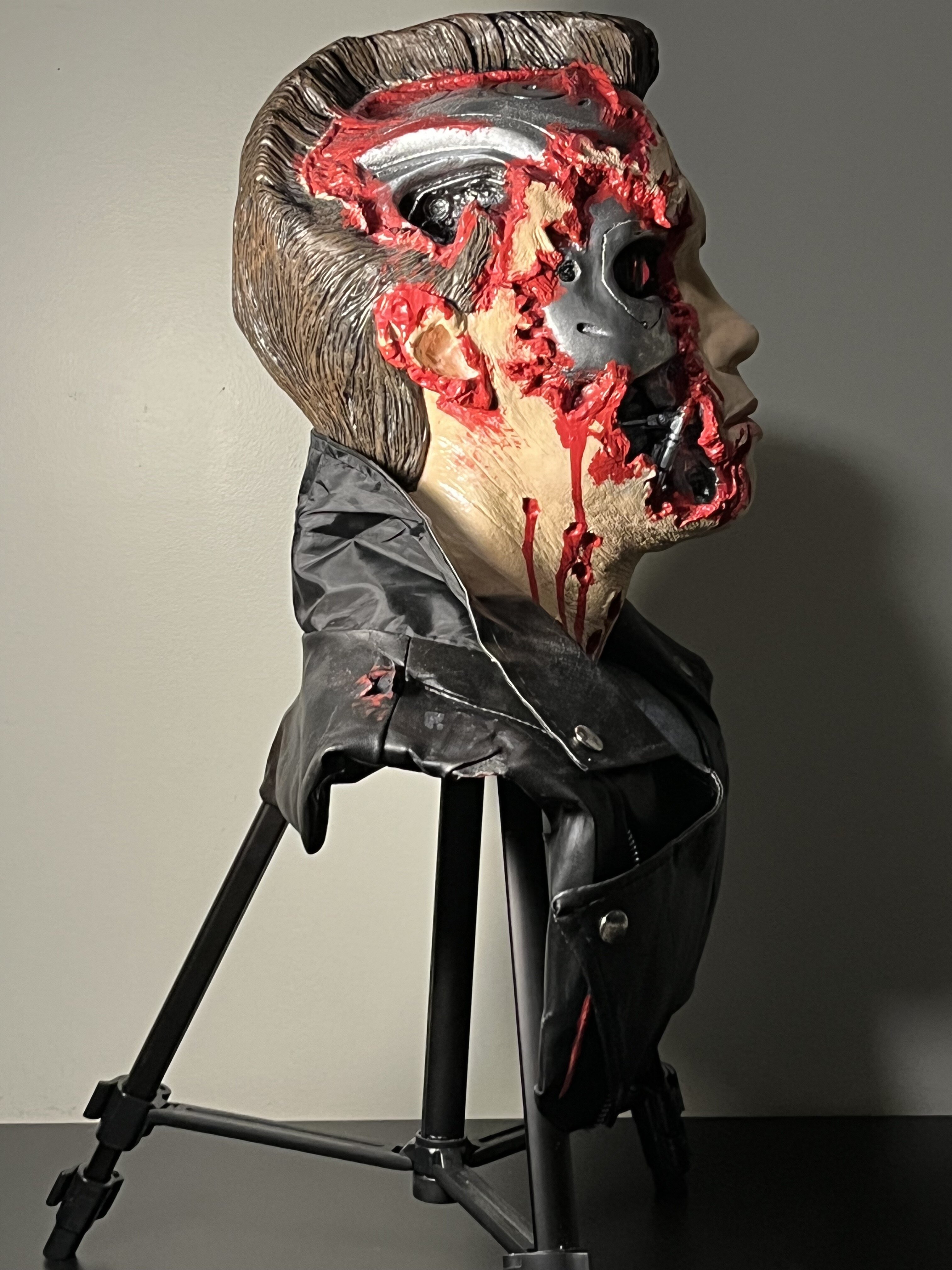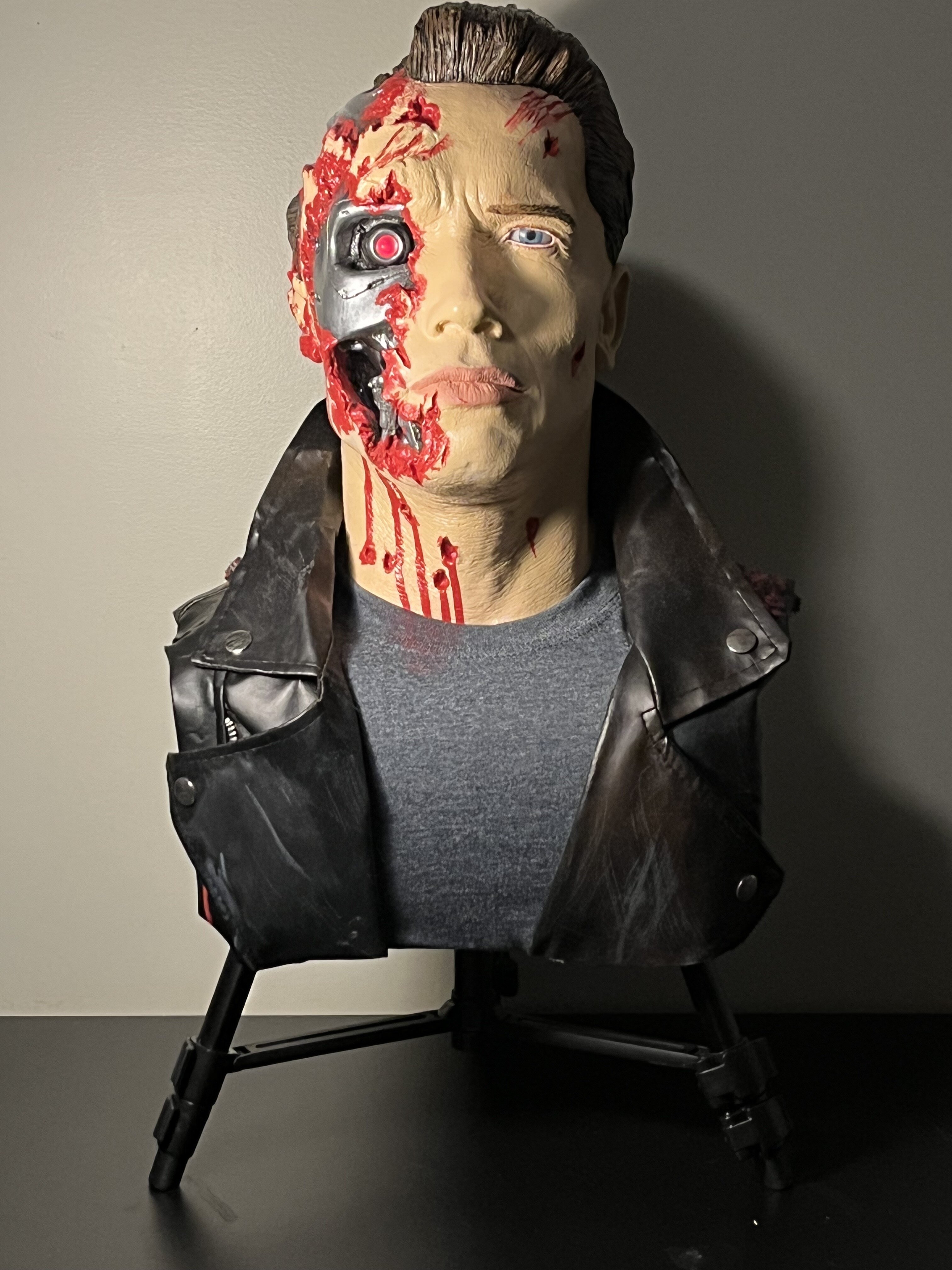 The base is a resin cast Stage 5 Terminator 2 bust. I ultimately changed the wardrobe to better match the original 1984 look, as I have always preferred that to the T2 version. The body was built out with cardboard and the jacket is taken from an old Halloween jacket I used for a Mad Max costume. The stand is just a cheap tripod from Walmart.
Painted using various spray paints for a base flesh and some basic acrylic paints for the detailed areas. The only part that didn't come out as good as I wish it had was the human eye, but considering it's going to mainly be displayed with the sunglasses on it's not that big of an issue.