I've seen (pictures of) the screen used Tantive IV from ANH that looks to be about 3-4 feet long. But I've also seen a much smaller one that also claims to be screen used that I think was used in the wide shots and is possibly the very first miniature on screen in ANH (the prop that started it all). Can anyone tell me anything about this model? Can anyone identify the kit that this machine gun and those hatches or any other details might be from (for scale reference)?
If I was to reproduce a screen prop this would be the halo prop for me, it's just the right size, and it's literally the very first Star Wars prop.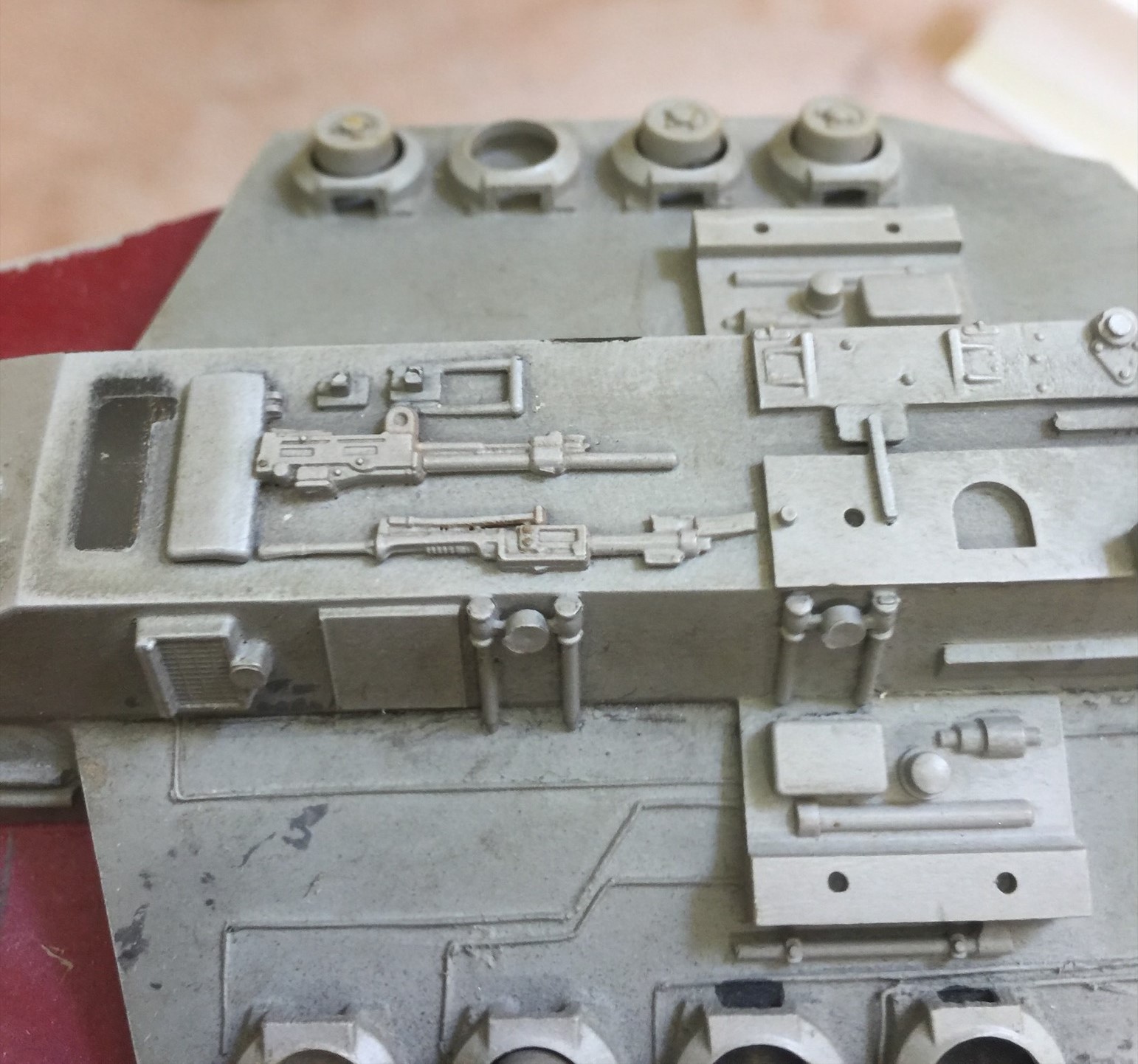 Or is it a later prop from a different movie? Maybe in some of the fleet shots or something? Obviously this one is designed to only be filmed from the rear... which is what was leading me to believe it might be for that very first shot.
Last edited: