OK, I was busy all day today and could not get down to the store to pick up the other paints I wanted in order to try and finish out
my first plasma caster
. Once things settled down I jumped on the 'Net to go through the ton of bookmarks I created while hanging out on this site.
This
YouTube
video got me interested in trying out the armor. I had picked up some octagons of various sizes from a craft store but then I stumbled across
Vin's templates
. One and one make three so I was off to hunt down what I needed.
I used:
cardboard from a certification I just received
GoLean Crunch cereal box, close enough to empty for government work
low temp hot glue gun (works decent but I get a lot of floating strings) in the mini size
almost one full stick of glue (and by full I mean a mini glue stick)
I printed out Vin's template onto some paper and set to carefully cutting it out. I then used a mechanical pencil to trace the template on the cardboard. After some cutting (which took awhile, my poor hands) I decided that maybe craft foam might be better since it is easier to cut. Once finished I rounded out the cardboard as shown in the video and then glued it to the cereal box, shiny side out. I then rounded out the piece once more as the glue dried. A quick layer of spray paint applied outdoors and I was partially done the first piece.
Cardboard:
Applied to cereal box: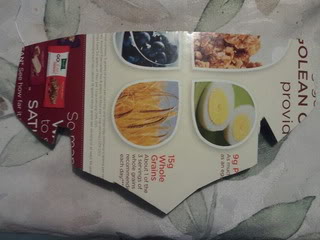 Outcome:
It needs some touching up and that last pic was taken while the paint was wet. The black is rather matte which makes it perfect as a base. Now to figure out the breast armor. That may have to be all Foamie manufactured.
I do want to thank everyone for providing videos, templates, and patience so that us young hunters can find our way through the gauntlet.
Val