Edit: **SPIDER-GWEN FINISHED!!!**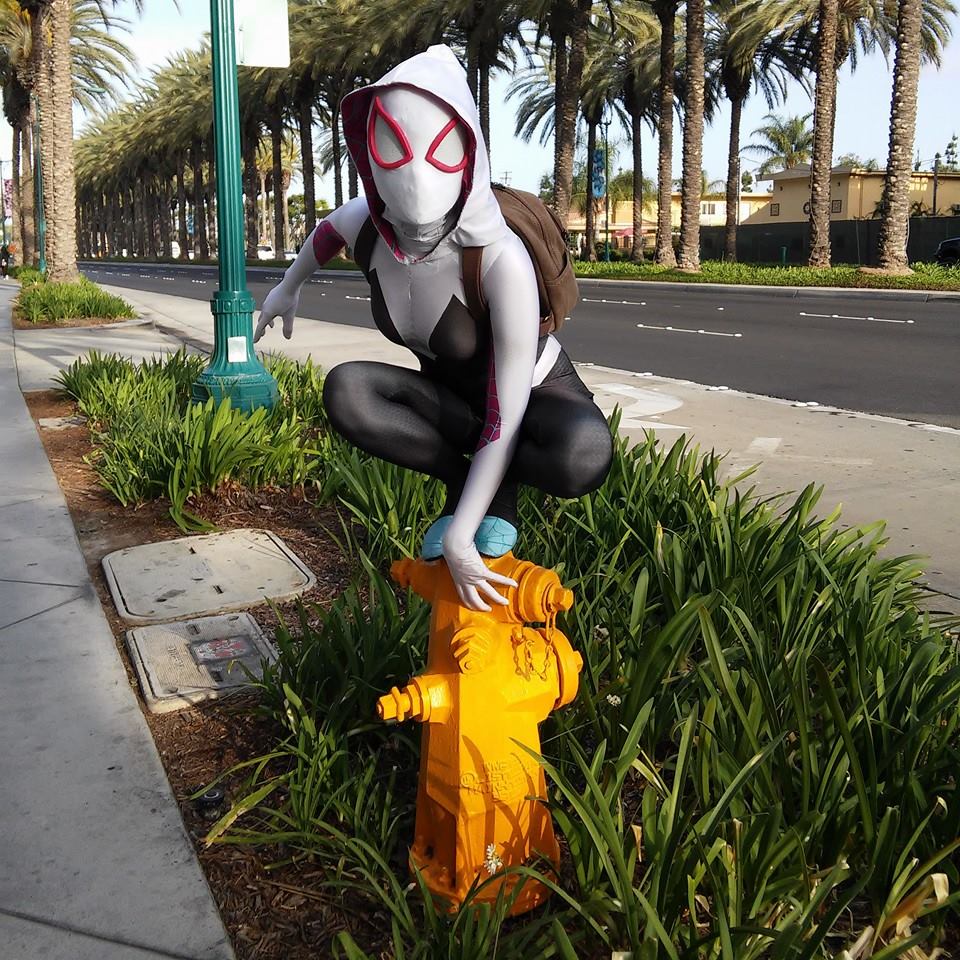 SPIDER-GWEN
​
Hi everyone, this is my first post and first time working with pretty much all of these materials. I've decided to do a
Spider-Gwen
suit because let's face it, she's awesome.
I'm going to use this thread to track my progress and share costs/process, so sorry if it's annoyingly long! Please let me know if I'm sharing any information I shouldn't be! I am also very open to
any
criticism and advice! I'm trying to get this done in time for Wonder Con on Easter. TJack seems to have a waitlist going on, so I decided to make everything myself in the interest of time and $$$.
[SIZE=+2]THE SUIT[/SIZE]​
I purchased the suit file from Or Hadar for $35. It's a great file, but I had to tweak it to size 5'0" body (Default is 5'9). I had never used CS6 Photoshop before, so I spent a lot of time reviewing other RPF threads and watching youtube videos. Here are the dummy steps:
Add one guide across the face and one across the belt line. Go to View --> New Guide.
Measure the distance between both guides. (If you right click the Eyedropper Tool, you will see a Ruler tool.) Measurements show up at the top. The default is about 29", which fits someone size 5'9" to 6'0".
Measure what this distance (tape measure is $1 at Michaels) on you, from between your eyes down to your belt. Remember not to look down while measuring!
Resize the image until this ruler distance matches yours. Do this by going to Image à Image Size and fiddling with the Document Size inches until you get it right. It should be linked to height, so you only have to adjust one parameter.
Making it bigger or smaller will adjust the Canvas Size. Make sure that you haven't exceeded the yard limitations when sending it to print. I had to reorient the positioning of everything to make it fit to Fabric On Demand's 58" limit; Gwen has a wider file because the hood takes up extra room.
I also have very long fingers and very tiny palms for my size, so I stretched out the fingers, which you can do with the Free Transform tool.
I modified the bust to drop down a bit and added some muscle shading to the neck/collar bone. Once satisfied, started
ordering from Fabric On Demand
.
I ordered two swatches. At $5 each, I highly recommend this! One was for a color test and the other was to test my glove size.
Once I got my swatches, I tweaked the white part of my file to be brighter, then I placed my order
I called after to let someone know what changes I wanted made, based on the swatches. They are CRAZY AWESOME. She asked me to send her a picture of the swatches via email, then we talked about what I needed help with. I basically needed the hexagonal pattern on the black to show up better, and the shadows on the white part to show up less green. She took note of everything and said she's forward the picture as well.
While I'm waiting to get my print, I decided to work on the faceshell and lenses
THE FACESHELL ($25)

​
Materials (Pictured)
I downloaded Pepakura Designer 3 and picked up Gimpee's faceshell pepakura file.
http://www.therpf.com/f78/spiderman-face-shell-pepakura-file-foam-version-jfcustom-pdf-added-211099/
- Cardboard (cereal box): $3
- Masking Tape: $2
- Dry Dex (quart): $6.50
- Sanding block: $3
- Sanding paper (400grt): $3.50
- Modge Podge (16oz. Matte): $7
TOTAL: $25


Building
1. I taped the paper onto a cereal box and cut out the pieces. Honestly, if you are using cardboard, You don't really need to cut out all those tabs. I basically left one or two on each side just to add structure, but doing all those tabs would have been a pain in the a*s and probably made it look a little bulky.
2. One thing I recommend is bending the folds around a hard surface instead of with your fingers. It's cleaner, faster, and your thumb won't go numb, lol.

​
3. Once it was about the shape I wanted, I covered the whole thing in a layer of masking tape to add a bit of stability
4. Spackled and sanded. Stretched my fabric swatch across the mask to see if the shape was right. Added spackle to fix the flat brow, make the nose higher/wider, and add a sharper chin.
5. Sanded, then sealed with glue!
Still gotta drill holes, but nearly finished!


[SIZE=+2]THE FRAMES ($22) & LENSES ($7-$20)[/SIZE]​
The basic materials for the frames (you can make at least 6) are:
Sculpey (8oz.): $7.50
Neodymium Magnets (20): $10.00
Epoxy Quick Set: $4.50
TOTAL: $22.00


1. Roll out frames with sculpey uniformly and bake at 275
2. Create setting for magnets, score the magnets, and glue them in with two-part epoxy
3. Line magnets up with faceshell and create settings in faceshell; coat in glue for stability
There are lots of options for the lenses:
One-way Perforated Vinyl: $19.00
Acetate Sheets: You can just find this free anywhere, like a sheet protector or binder
Splatter Screen (2): $8.00
Reflective Vinyl: $7.00
1. Use the frame template to cut out acetate sheet and whatever other medium you choose. These are one-way perforated vinyl, super easy to see out of!
2. Don't use hot glue to attach the lenses, since it might damage the magnetism. I will use the epoxy.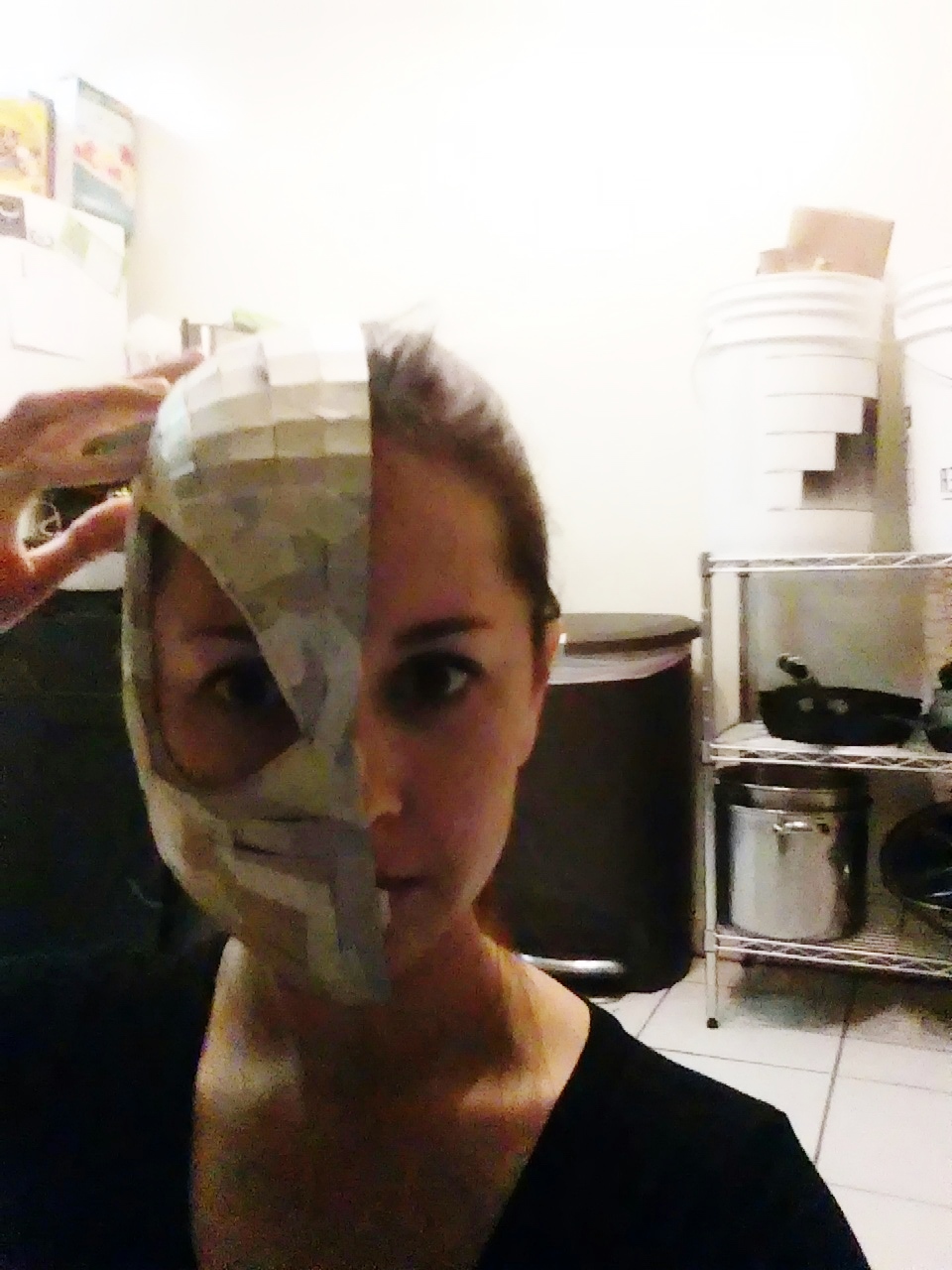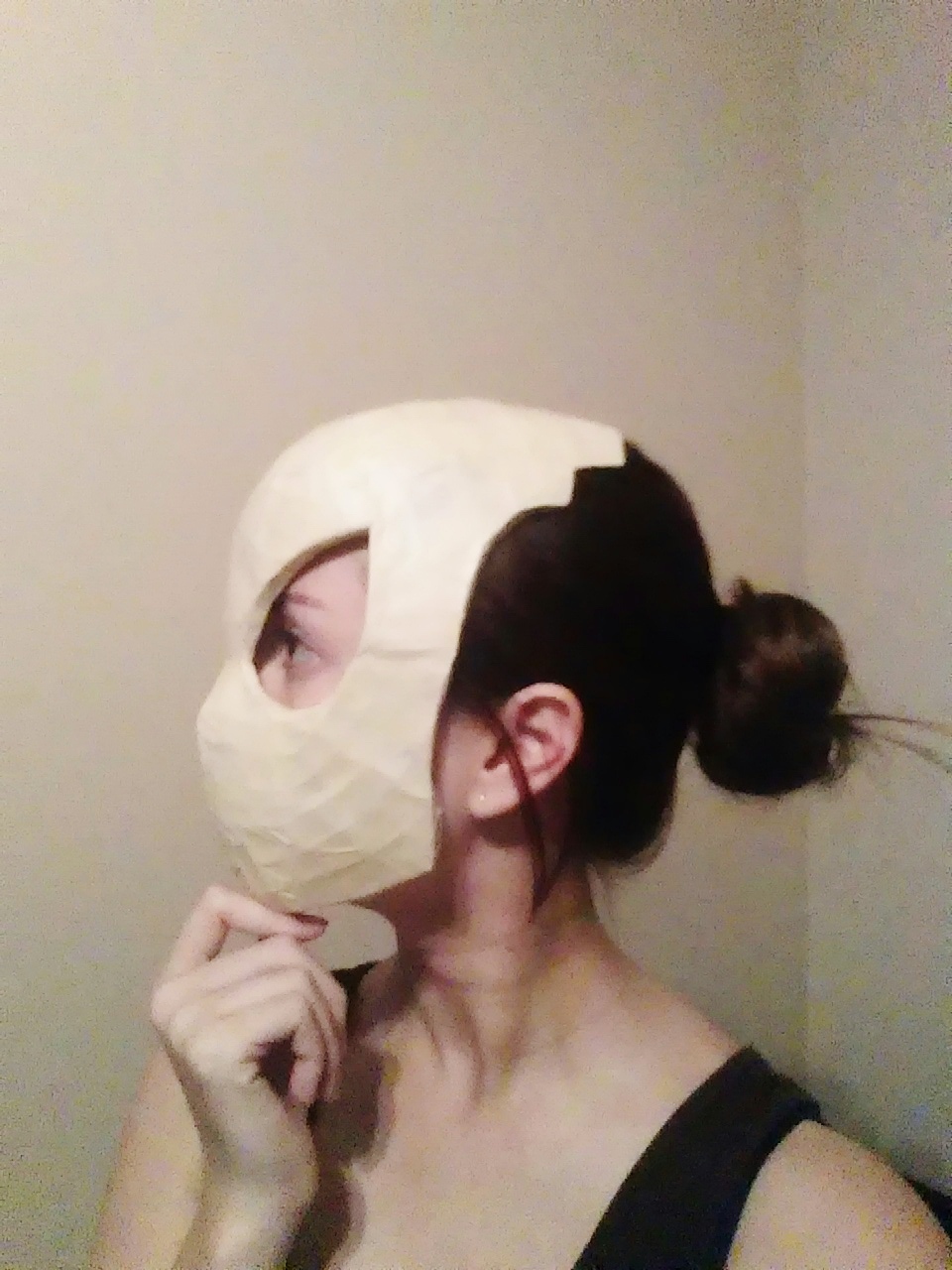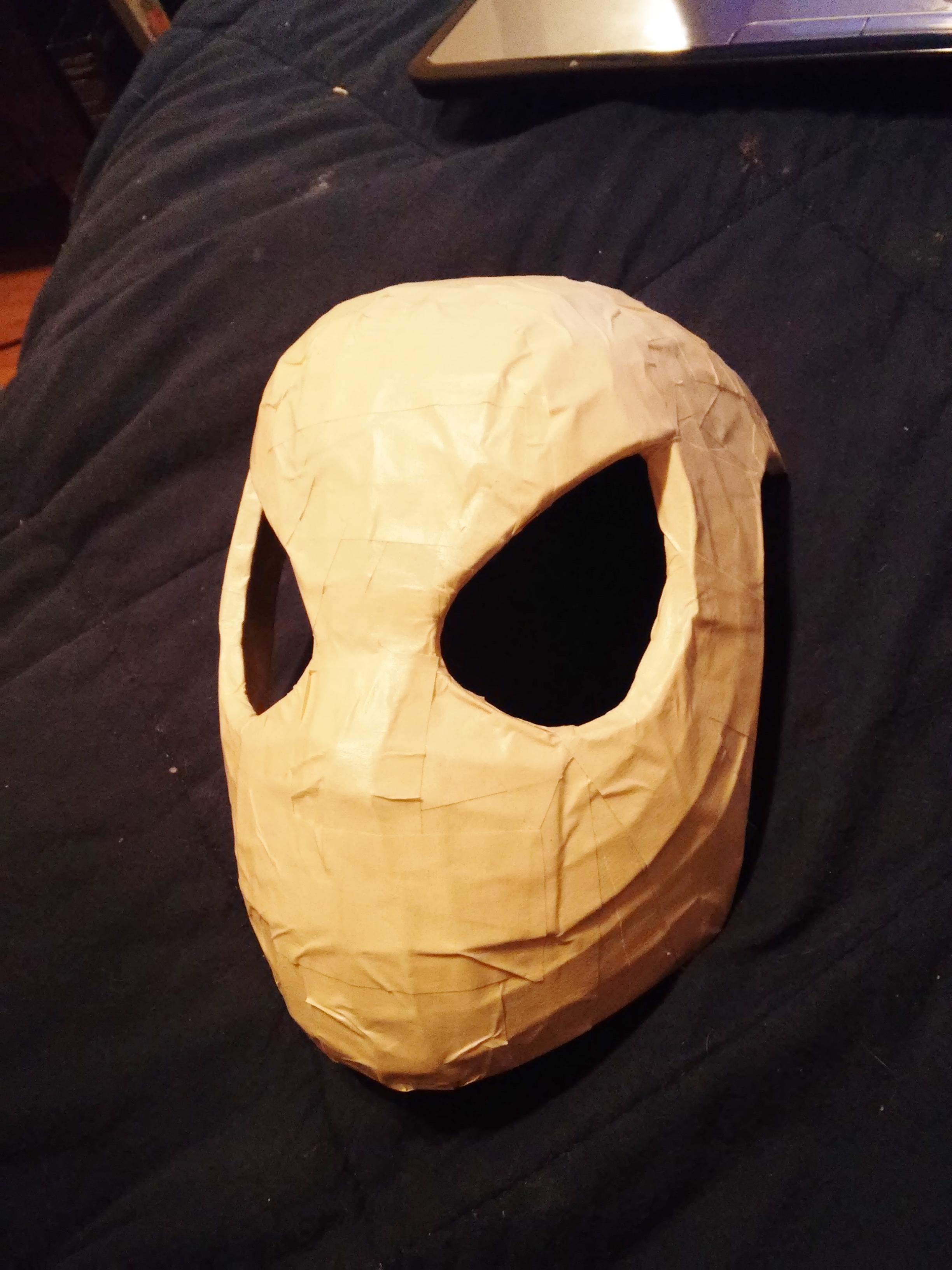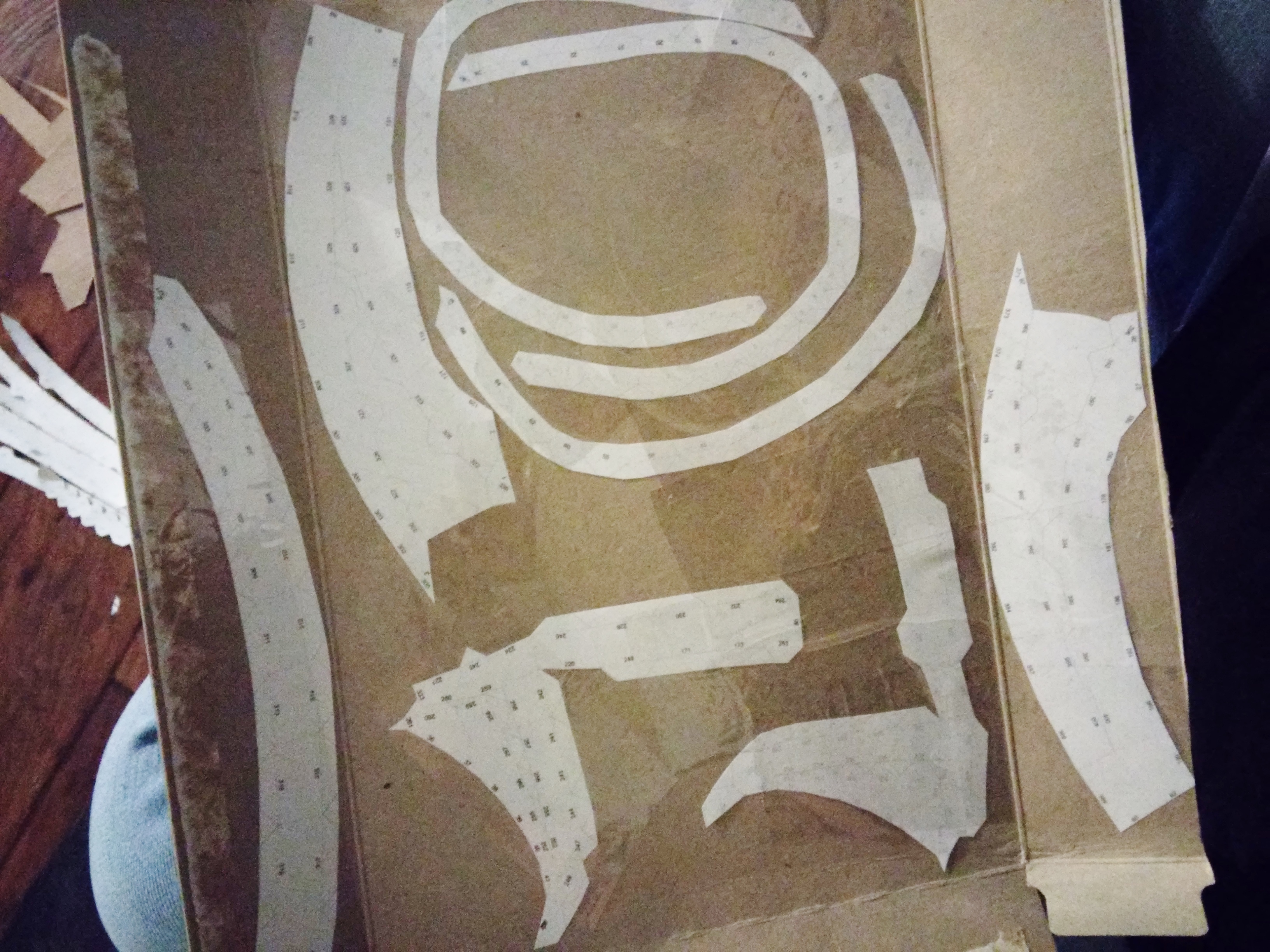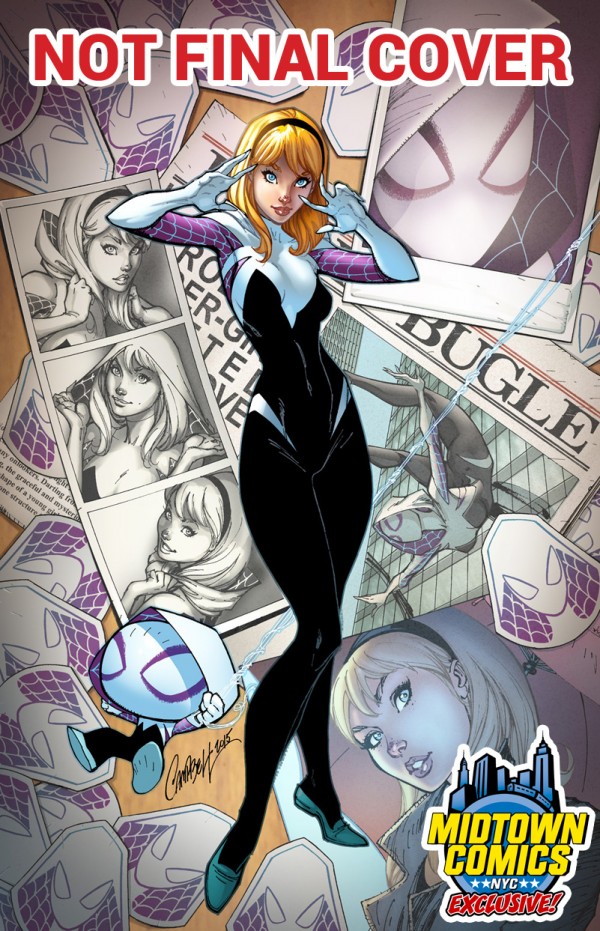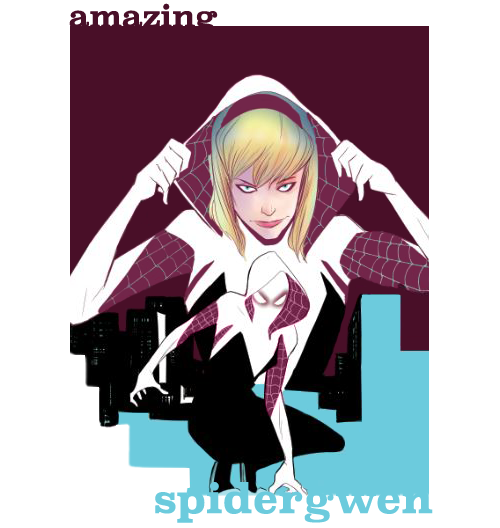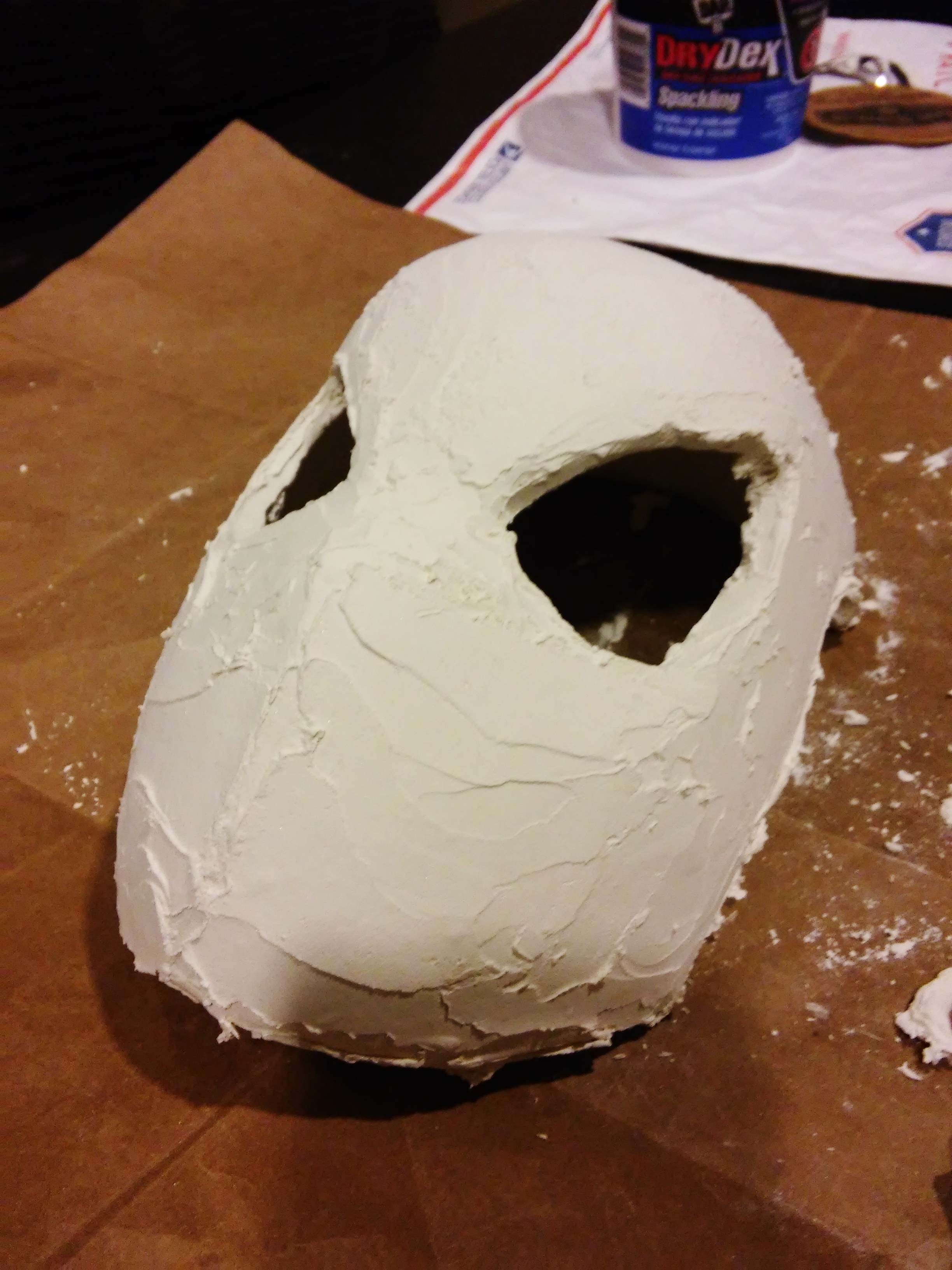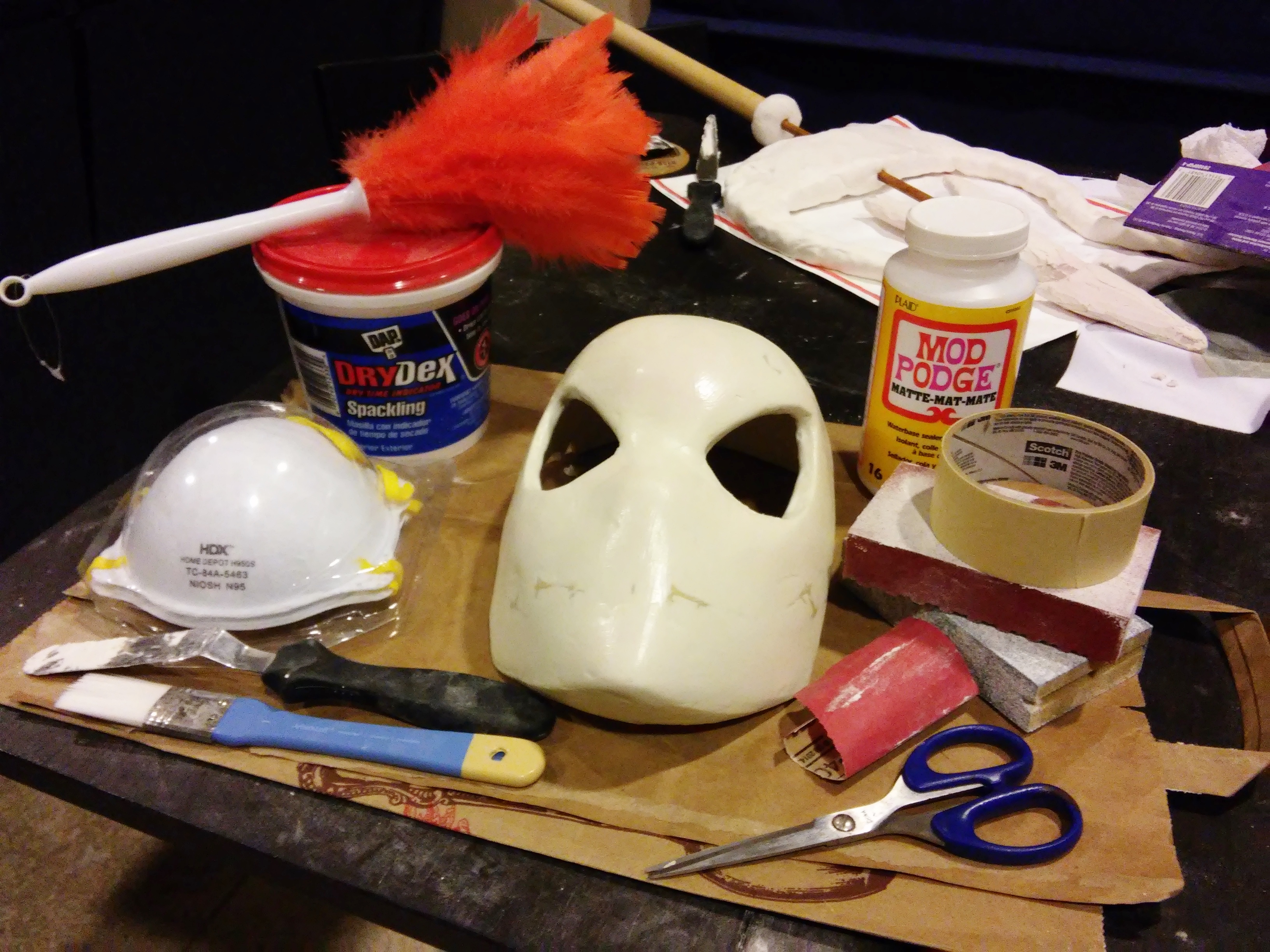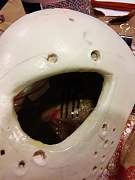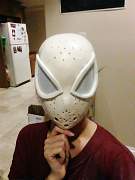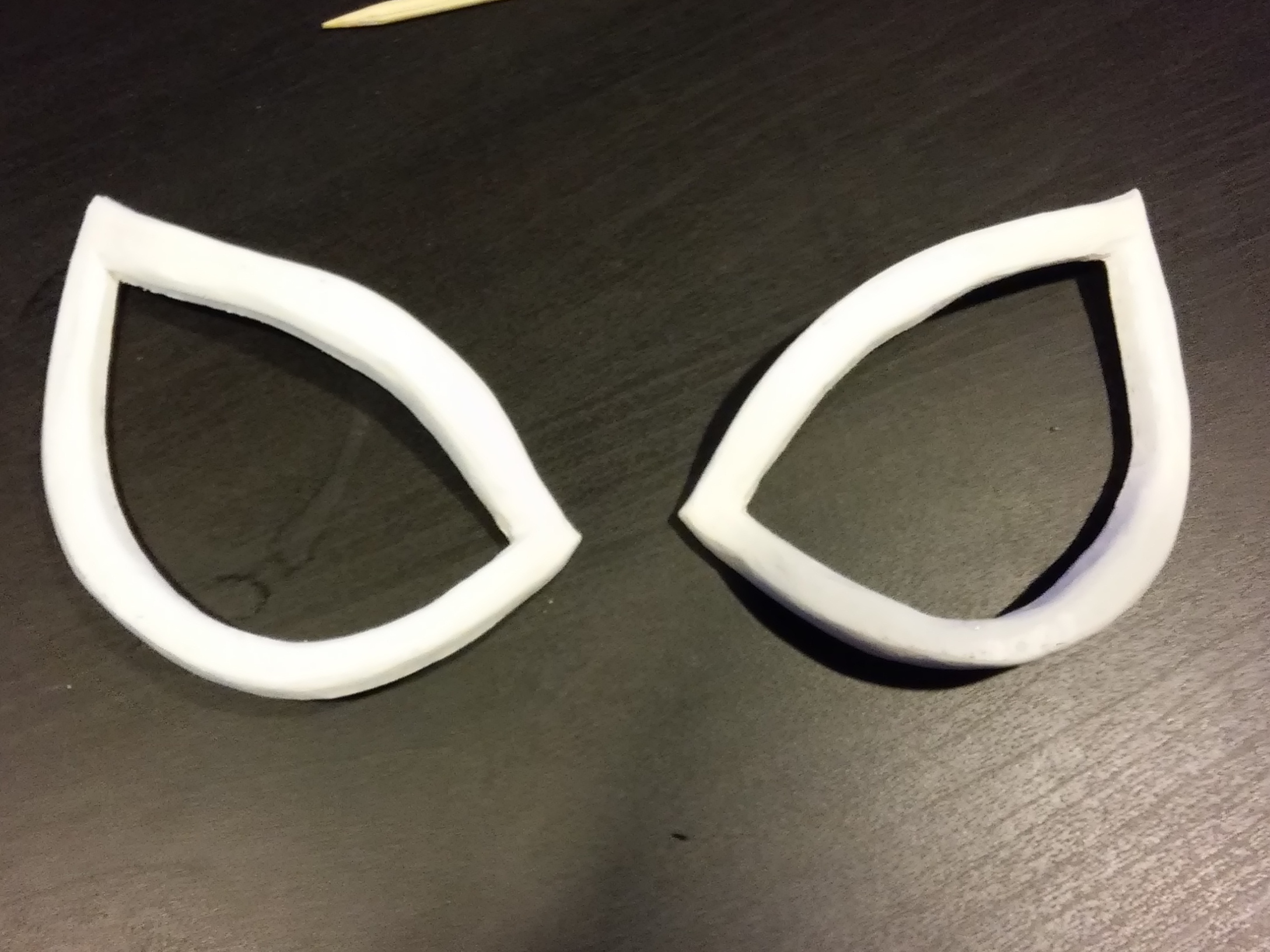 Last edited by a moderator: