Hello all, I started this build alittle after halloween and I'm comfortable enough with my progress to share with my family here on the RPF. I have a WIP thread over on TheHuntersLair.com with a bit more detail that what's in this thread.
Let me get everyone caught up.. First I read threads and Huntorials till my eyes bled glowing green blood.
Then made a latex predator body suit out of a mr. incredible halloween costume, some cotton(predator muscle stucture), seed beads(warts) and a gallon of liquid latex. Thanks to macguyver's Huntorial over on the lair. Here's the link on how to do one yourself. You can use this method for all sorts of costumes, very useful thread.
MacGuyver's Mr. Incredible Suit Huntorial *LOTS OF PICS!* - The Hunter's Lair
Here's a picture of my finished, airbrush painted, latex predator skin. I used and airbrush and acrylic paint mixed with pros-aide (aka PAX).first time airbrushing anything, be nice
.
Front with body netting
back with out body netting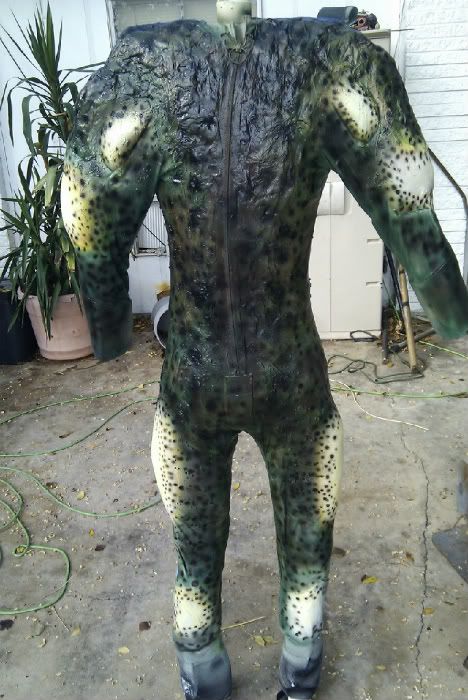 Close up of the thigh after the Perma Wet was sprayed.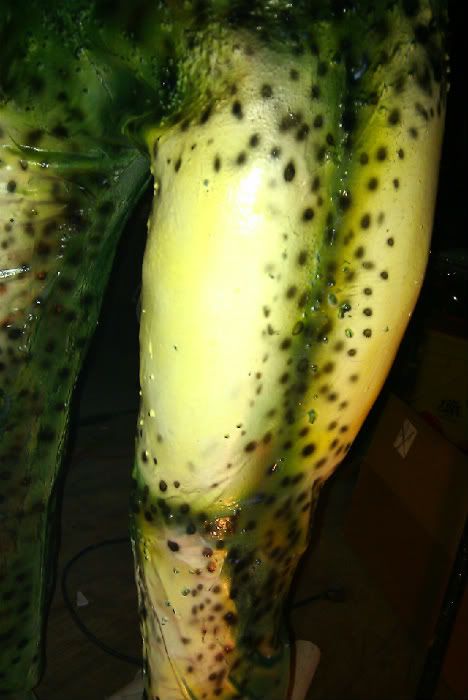 After that I used Lair member Vinman's AVP templates to cut the armor out of sintra. Here's a link to his Huntorial.
AVP Armor Templates By VinMan - The Hunter's Lair
Here's the Cut and shaped Sintra ready for assembly.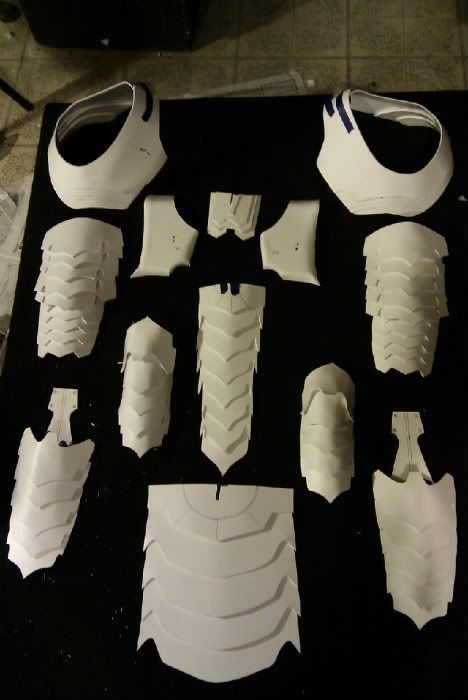 Here's a shot of the Bio I made, I'll most likely be changing it so that it matches the armor better.
My P1 mask from Termokk (member here on the rpf and The lair) should be here tomorrow and I'll start the paint up on that with in the next couple days. I'm ordering my dreads from Termokk on monday. Can't wait to get em! Now on to assembling and fine tuning the armor and rest of the "clothes" for my predator.
I still have a ways to go on this build. I still need to make the blade gauntlet, the Computer gauntlet, feet and hands and other various weapons and trophies.
Thanks for looking! Questions or comments are always welcome and motivating.
-Smoke (Lair member QuakeVirus)
Last edited: