Well it's been a really long time since I posted anything.
So I thought I'll post something.
I've been working on this for my next Convention That I am going to in a month or so.
The theme is Japanese Oni (Demon). I call him Kagu-tsuchi after the Japanese Fire God.
I wanted him to look like the Oni of Japan, so I gave him some Oni teeth and horns. I wanted to make something unique and not a Samurai predator as I think people seem to make when they think Japan, So I went with the Oni as it seem to me that not many people do.
The convention I go to is mostly about Japanese culture, anime and things of that sort. I did sculpt this bio from looking at my copy of the Celtic bio that Sideshow made some time ago, I think I like how my bio came out, I think it looks better then there's in my opinion.
It has a narrow top back part of the crown and a different front, large spikes on the sides of the face and a skull like nose. I have installed blue LEDs because I like blue and red is getting kind of old to me, then two mini air fans and fiber optic wire with two blue LEDs to give it that glow you see and some blue chromed lenses. I would have taken pictures of the W.I.P but a friend was using my camera at the time and I didn't have time to wait to get it back. I'm still working on the rest of my suit now and when I'm done I will post the pictures up. Now with that out of the way here is my new Bio helmet. Let me know what you think.
Thanks.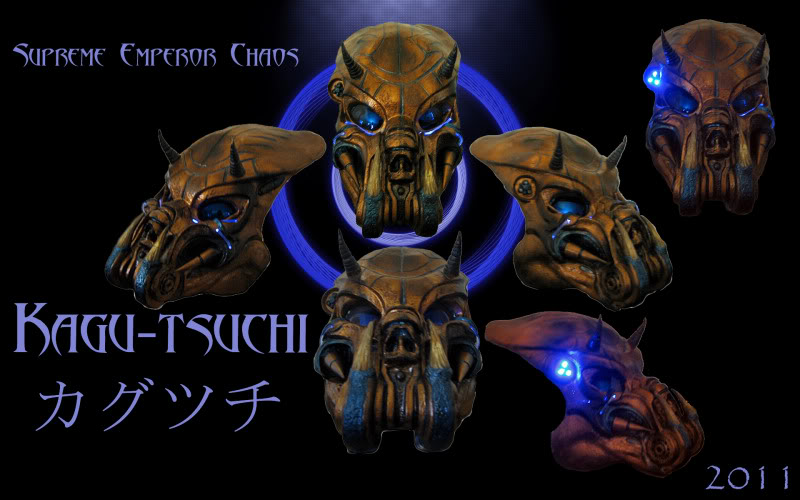 Thank you guy's good criticism is always the best! I'm happy you in joy it.
Well here is my new smart-disk I have made. I somehow ended up getting the mold to this so I figured I'll make my new Predator one and this is how it turned out.
Let me know what you think.