Hello everyone,
this is the second time i'm buying this kit. first i bought it 6 years ago when it was new, i never finished it, but i hated the wrong angle and how squished everything is/was.
After all those years Revell, since it is a Revell rebox, still has the same paper cardboard layout
but they improved the packaging, this time all corners of the hull were in tact, last time(6 years ago) the corners of the hull were unprotected and borken off or dented
also they changed tho color of the material from light grey, to this dark blue/grey/gray ish - maybe to enforce people to paint it
My "work" will be picture heavy and i will try to show what/how i was doing it
in all those years i tried working on it and improving "the thing" and when trying to remove glued("welded") parts i cut my finger half trough, today, 6monts later i still cant open bottles...
i try to make the pictures external, so the loading should be minimal
enough talking this is the current state of the first version, where i had to stop...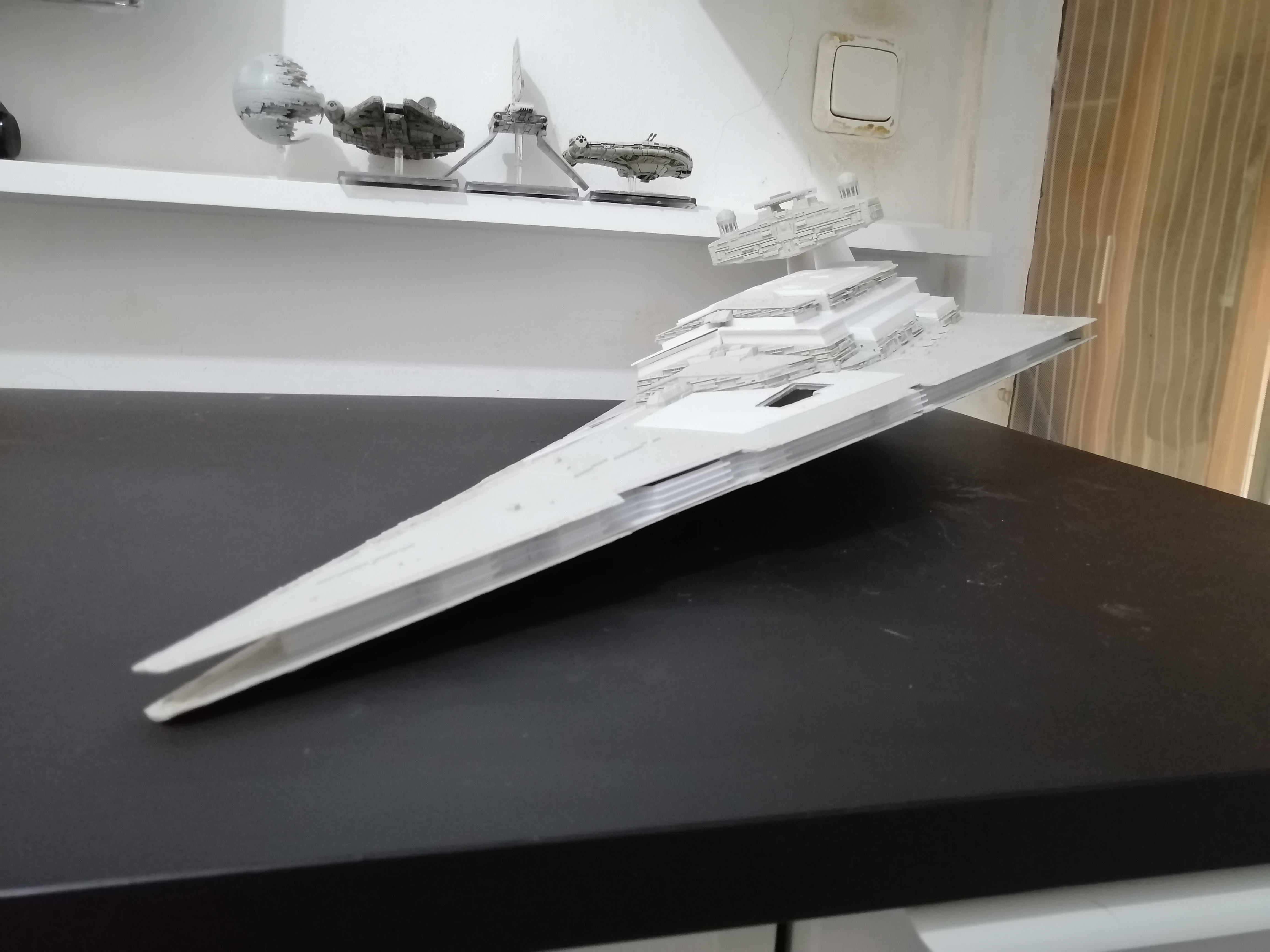 most important changes
* the superstructre is placed to much rearward, it needs to be moved forward by about +4mm(realising after correcting the spine, that the hull was "short")
* the trench will be / was doubled, but also moved inside, so it doesnt look "fat or to tall"
* the spine angle and propotions is/was/were totaly wrong
* the bridge has/had a wrong angle
* the superstructre is/was squished, the main structure is now ~30% taller, the side structure is +30% taller, the top is around +50% taller, the "pentagon" roof needs to be taller for anh and esb (for r1 its good)
* hangar(s) need correct sized hangar doors, so the shuttle(23m docking mode(wings up)) fits trough it
all learned will be done on the second version.
because working alot on the roof, i named the parts like this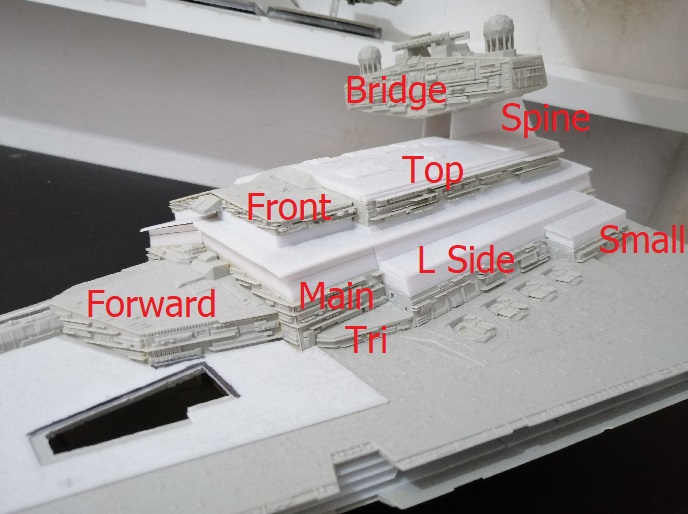 * main structure and roof
* top structure and roof
* front structure and roof
* left/right side structure and roof
* left/right small structure and roof
* forward "pentagon" structure and roof
* tri(angle) structure and roof
* spine
* bridge
Why i bought it, it was on sale on ama***e at christmas down to 72 bucks, and this time even further, down to 50 bucks, i think it wont get any cheaper than this
have fun reading and maybe learning something (new)
regards dave
Last edited: