Master Member
RPF PREMIUM MEMBER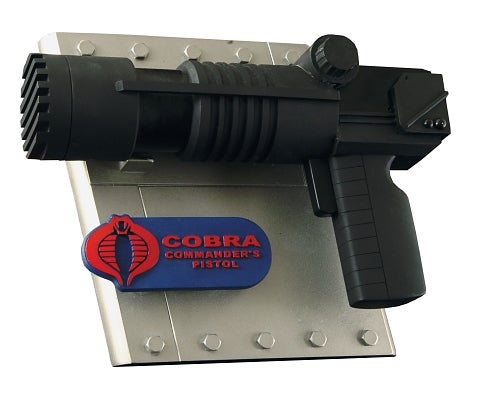 via figures.com
Diamond Select Toys passes on news of their latest G.I.Joe release:
"Cobra Commander, leader of the infamous terrorist organization, COBRA, rules with an iron fist and a heart of stone. Never one to avoid harsh punishment, disloyalty or failure is met with a blast from his laser pistol."
A full-sized, 1/1 scale piece, the Cobra Commander Gun Replica features an incredibly detailed design by Plan-B. Limited to 1,000 pieces, this mounted collectible features a hand-numbered base with matching box and Certificate of Authenticity. Scheduled to ship in March 2006 for a SRP of $350.