I decided it's time to show some progress shots of my latest project, a four foot tall Velociraptor, loosely based on the Jurassic Park version, only smaller. If all goes well I intend donating to the local children's hospice, for them to auction or to keep.
The armature consists of old support tubes from a keyboard stand and various bits of ironmongery and PVS pipe. I also used cross sectional templates cut out of plywood to aid scaling the model, rather like boat building. I then covered the templates with chicken wire and covered it with a couple of layers of modroc bandages to act as a rigid support for the clay.
Note the plywood templates are in two pieces, the outer 1" being removed prior to using wire mesh and plaster bandages. These are applied later to get the right level when sculpting with clay.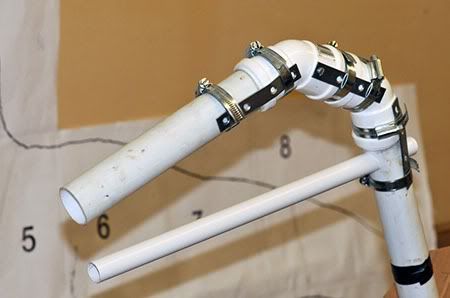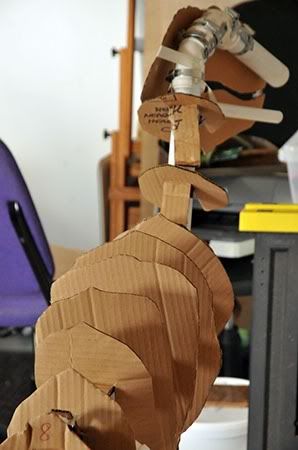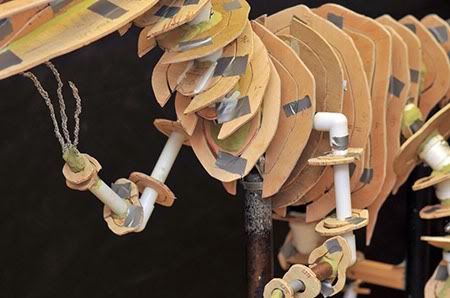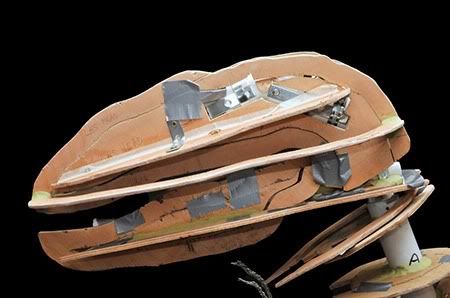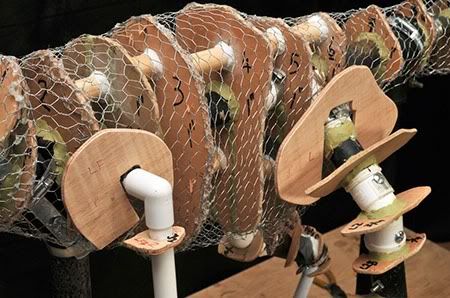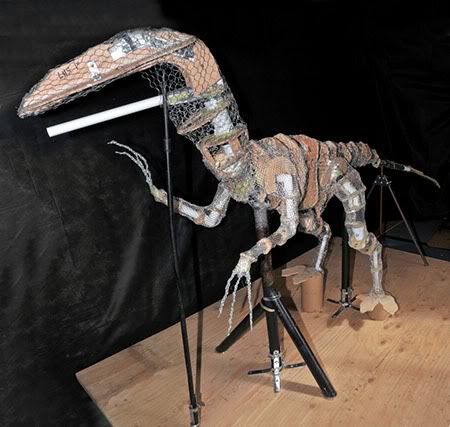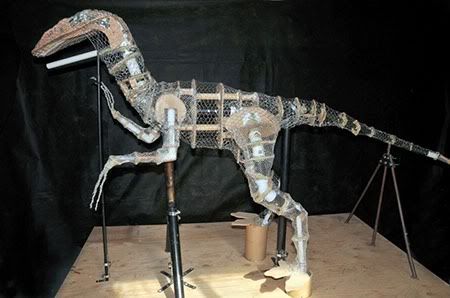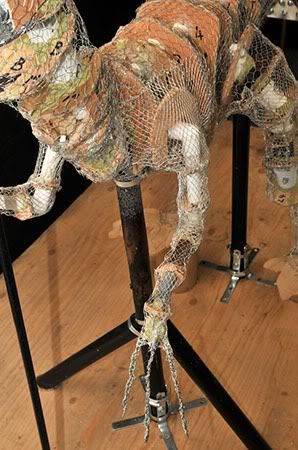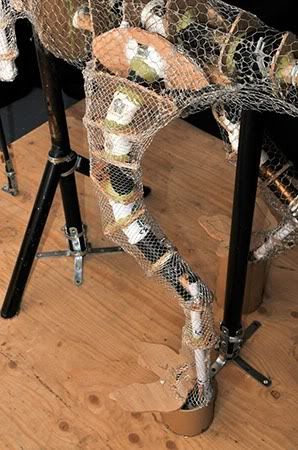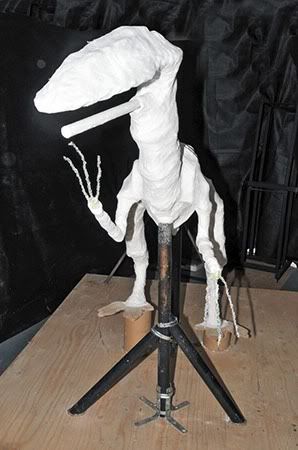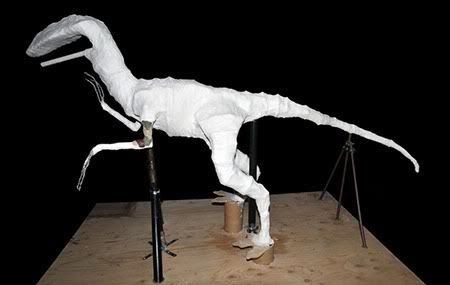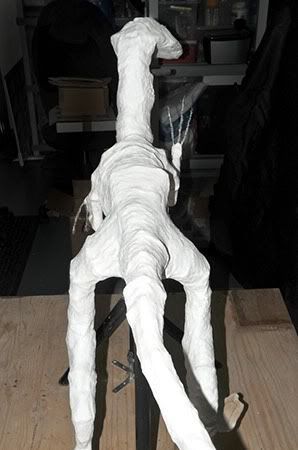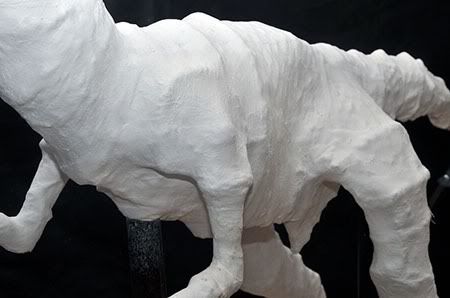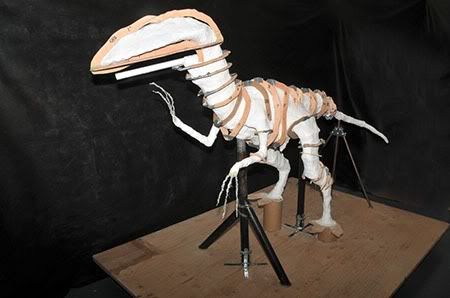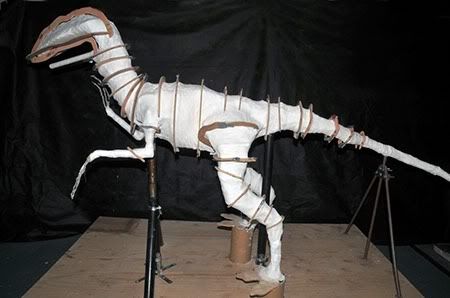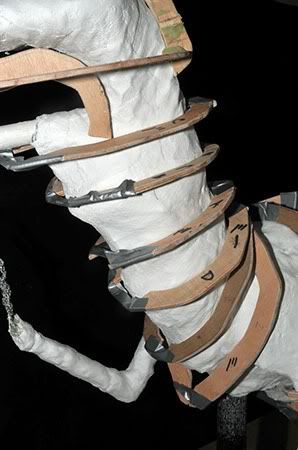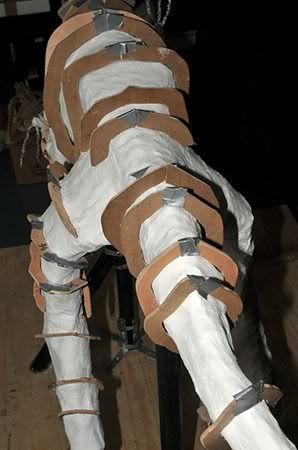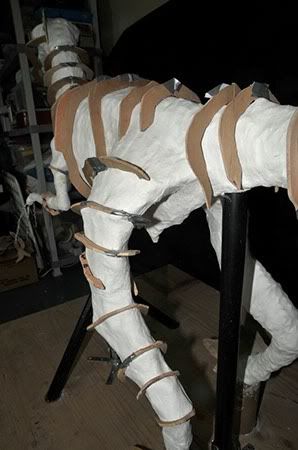 Last edited: