This is my attempt at a Pred costume. I started out with a Mr. Incredible costume, a Termokk P1 mask, and apparently a knock-off of, I think, a Biohunter bio off of ebay. Sorry man, I was new. I put some plumbing PVC elbow type shoulder pieces on here to see what it would look like If I trimmed it up, but I'm not liking them so I think I'm going the Vinman approach with Sintra.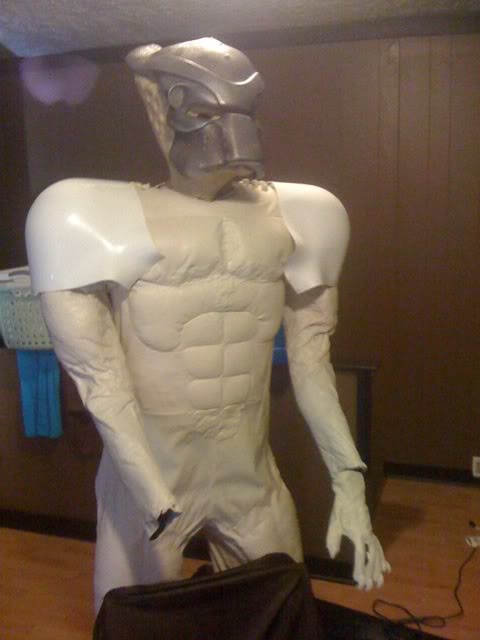 I started putting the base coat of paint on the face. I used Prosaide and an acrylic paint mix, cut with water, on the face.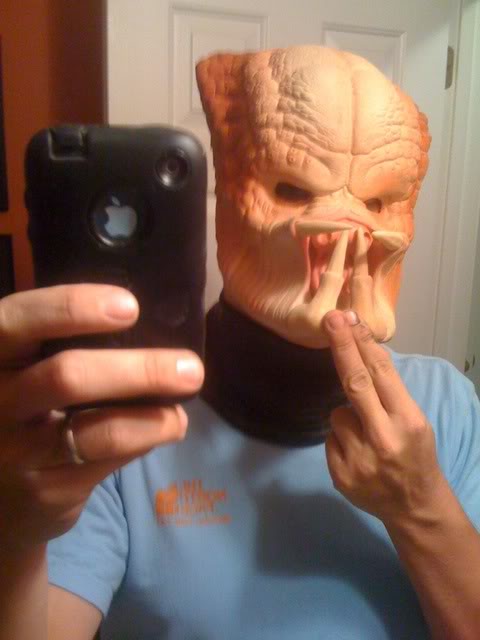 Here is the bio painted up for now. I think I want to detail it a little more. Depends on how much time I have left when I get the majority done.
I also started the Pred hands. i used Nitrile work gloves, monster fingernails from a Halloween store, and latex. I had some fingerless leather gloves from a previous costume that I will mod too.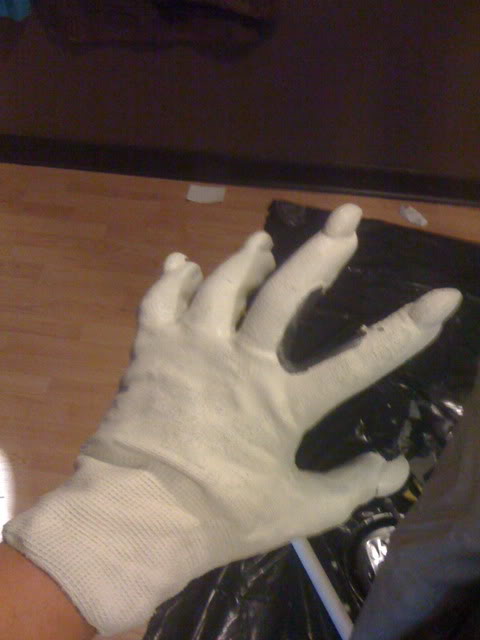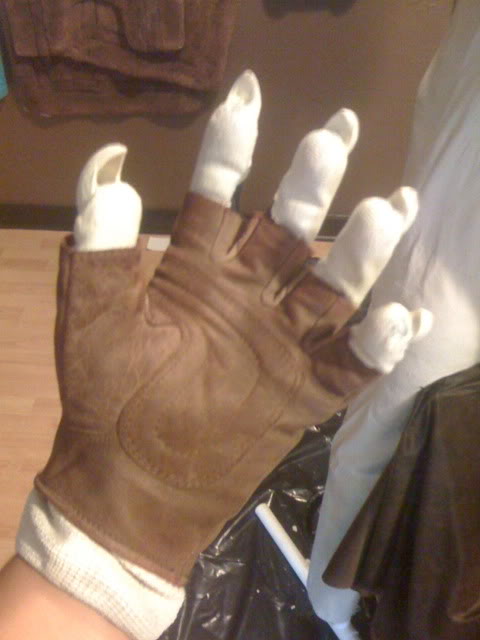 I started putting a little more detail into the mask. I picked up a 15 buck airbrush gun from Harbor Freight. Works like a champ, at least for me for the price.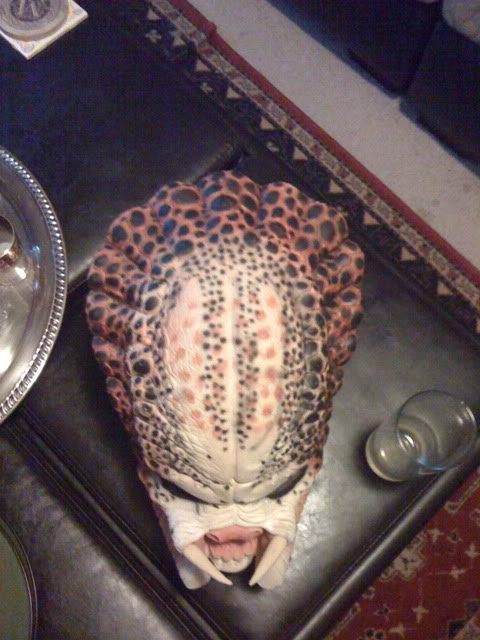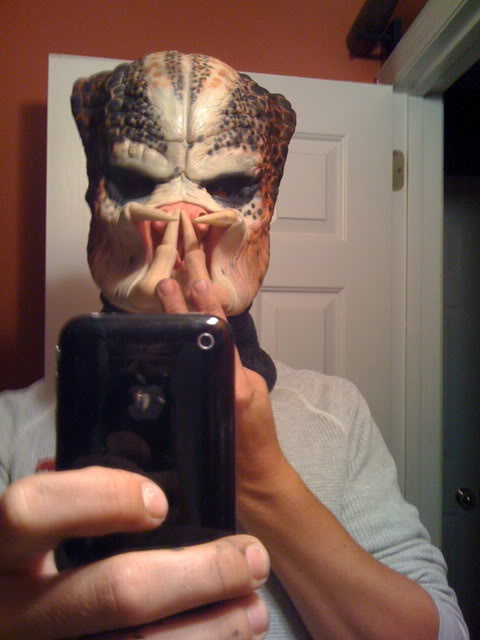 Did a little more shading on the face, added the base coat on the suit, and started detailing that too.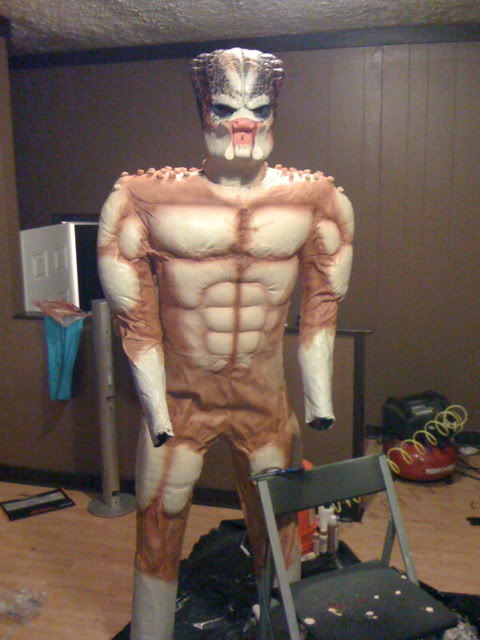 Last night I added the teeth to the mask. I did a few color washes to try and get that tusk type look.