Active Member
RPF PREMIUM MEMBER
Hello everyone, to start things off I'd like to introduce myself and my accomplice...lol My name is Rodnie and my accomplice is Charlie...my 11 yr old daughter. We are all the way from Des Moines, Iowa and have been until now secretly working on a costume for her. Now, if you go to my instagram page (IMPORTSUSA) you'll see im sorta a jack of all trades and a lot of it I owe to my super close friend and brother from another mother named Todd Dickinson. I work Construction with him (as he is my boss , do automotive work via my own business (which Todd is my Co-Owner) , do tree work with him as well as seeding and my favorite of all things...i am an artist.
As I've done in the past, I've always looked to see what character i can turn Charlie into. She has a whole head of red hair and thus I began wayyyy back when she was little, dressing her as her favorite characters from movies/tv shows. First time we did Brave....then moved on from there to black widow 1.0 and 2.0...lol All has been with great guidance by my wife Ann whom always is very supportive of it all (despite sometimes being away for hours...lol)
As time went on she started growing and then Stranger Things came on (I had her little 1yr old sister dressed as a demaghorgon) , then Chucky and so on. The never ending theme is "redhead". So Last year March 2, 2020 we embarked on a journey that has been both amazing and a heck of a learning experience. We decided to try our luck with what we saw as a great old yet new character named Penny Robinson. We both fell in love with Netflix 2018 reboot and also were sad to learn they were only doing a 3rd season and no more after that.
So as mentioned before we have been a year into this. Now mind you I am in no way a sewing or Eva foam guru (both my learning parts of this whole thing), I don't own a 3D printer (although I do have a vinyl Plotter machine to make decals...which i use for my shop). Over all I have been having to watch a million videos/sites on support with Eva foam (first time using it), sewing techniques (which i still suck at...lol) and just being fully embracing this unique art of costume/prop building.
Anyways, let me stop rambling off....you're here for pics and my take on:
2018's LOST IN SPACE- Penny R. suit!!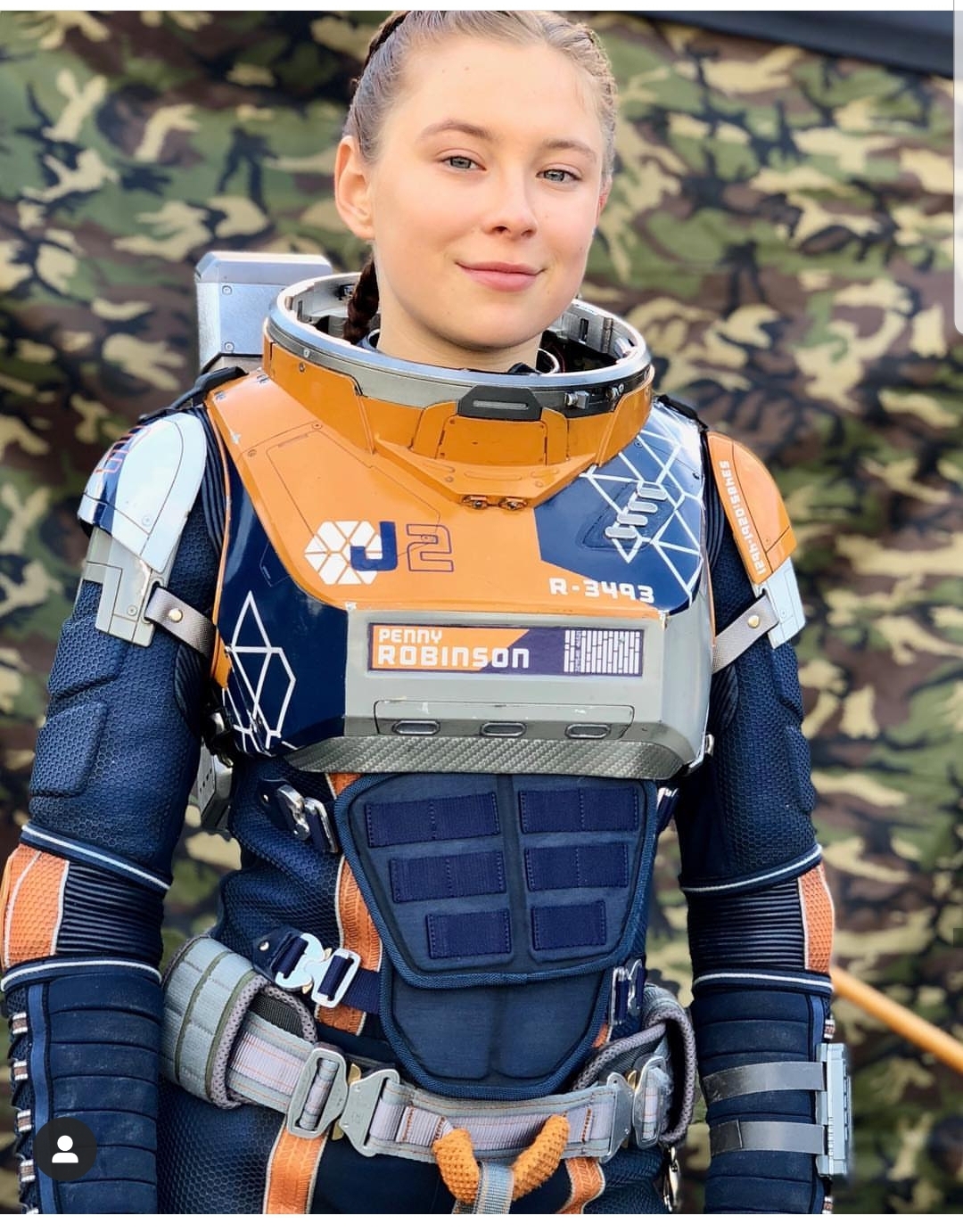 ----------------------------------
Here it is, the first day attempting to figure out what to use for the beginning in 2020. Its hilarious to see these pics as I had Noooooo idea how the heck to even get started. I normally look at items around (most call it junk, i call it potential...lol) and sometimes its a hit and a LOT of times is a complete failure (as was the one pictured since it just didnt work)....lol
now, i will try to only post little bits of the process. I have like waayyyyyy too many pictures of every little thing I did, and don't want to overwhelm myself figuring out what pic goes with what.
So bear with me, as I am a bit new to this site and rusty....according to my 11yr old that means I'm old! (yet only 43...lol).
Last edited: