Hi,
The Pred films have always been one of my favourite sci-fi's and the work you guys do with the masks & suits have really inspired me to have a go myself so I'm starting my own thread with my "journey" as I try and create my own. I'm starting with the mask and hope to work right the way through to the full suit. I know it's gonna take a long time and not be cheap, but in for a penny, in for a pound! I won't get any where near your quality and I don't expect much input in the thread as I'm totally amateur at this, but I'm approaching the thread as a "diary" for my self and if anyone does take the time to comment I'd very flattered and will receive all advice / criticisms in good faith and with gratitude
First thing I must do is tip my hat to Usurper. I have been following his threads very closely, they have formed a massive resource and I thank him for the detail- it was one of the main reasons I have chosen P2 as my first attempt!
So, to my start. Simple fleabay mannequin head. I've not cut the nose & ears off; probably regret this later!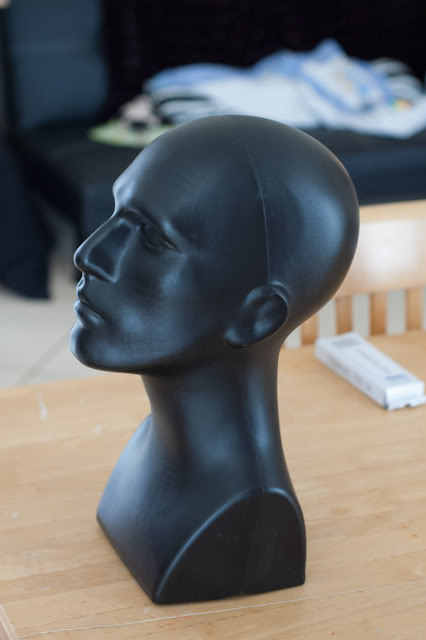 With my first bag of clay, off I go with a nice thick neck (22" approx)
Now I moved onto getting some big lumps on so I could get a basic shape going.
Already, the choice with the nose is bugging me! Spent a bit more time fleshing the bulk out....
And that was my first afternoon done!