So here is project OVERKILL, heh at first I was a bit confused as to where to put this thread exactly .....this is why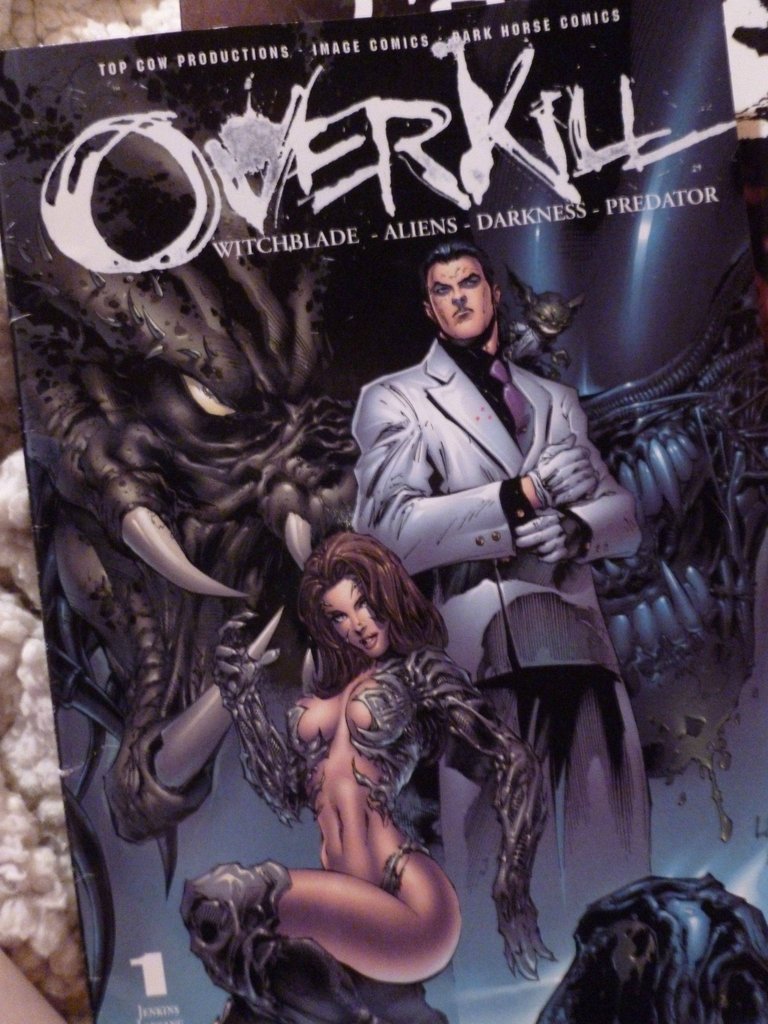 so meh .... I AM CROSSOVER-ING IN THE PRED SECTION!
I have really wanted to do this build for a long time, but as far as supplies went I kept thinking far into the expensive zone. There were some components I wanted to achieve with this , I did not want a stiff glove , I had to have at least some movement in the fingers, I hate the tv series version immensely, in fact forget I mentioned it , it does not exist. I really like the organic matter with slight bio-mechanics the most, as far as witchblades go.
Tools used.
- Fabric garden glove with latex coating
- Super sculpey
- Hot glue gun :lots of hot glue
- Stained glass nuggets small and large
- Thick poster board
- Velcro
- Spray paint
- Acrylic paint
- Testors model paint
- Two determined little hands
-Youtube Project Videos-
Making the face pieces
[media]
]
Gauntlet paint up segment
[media]
]
Progression Photos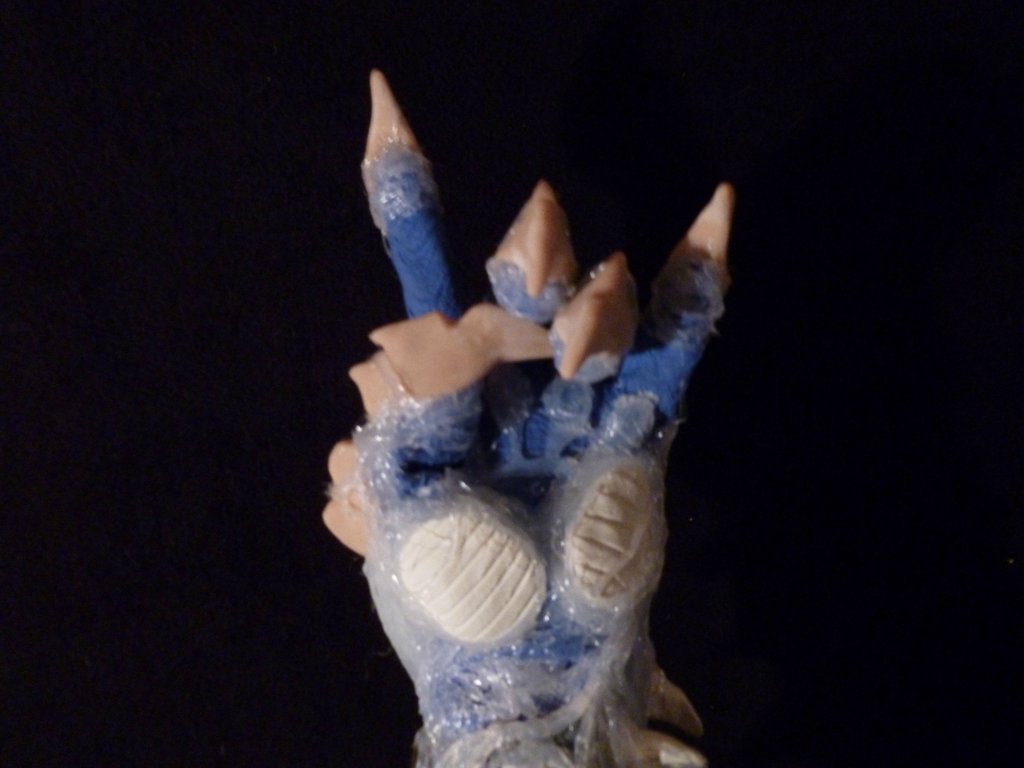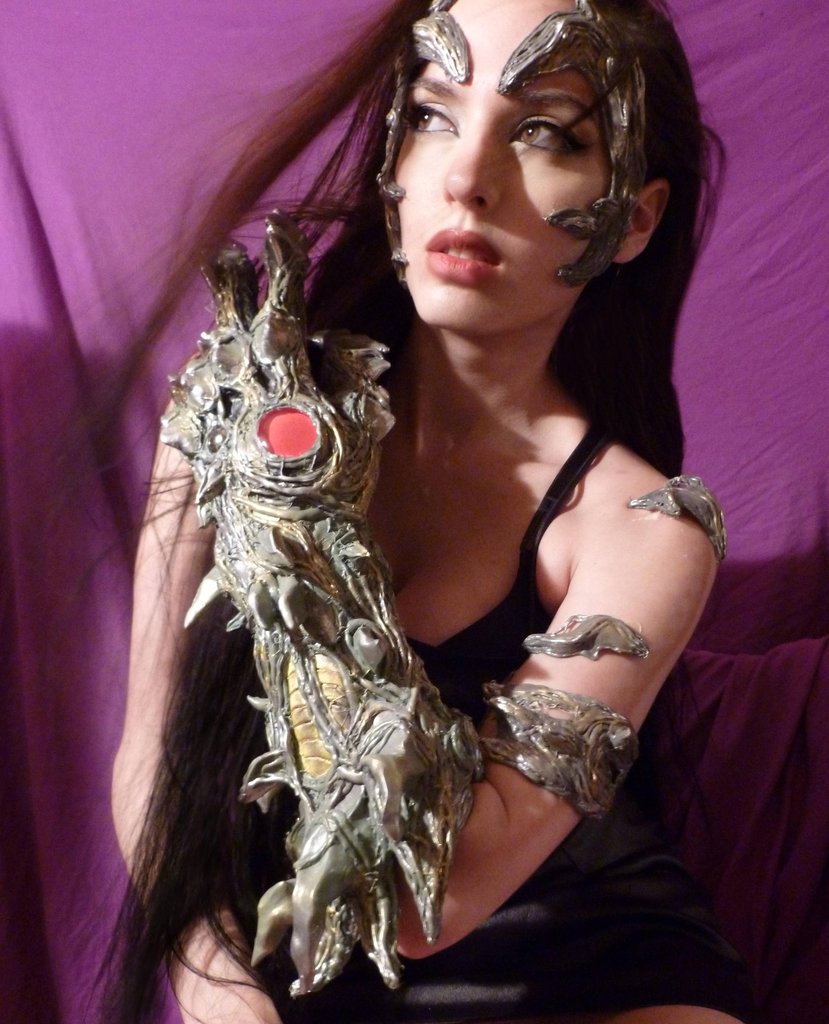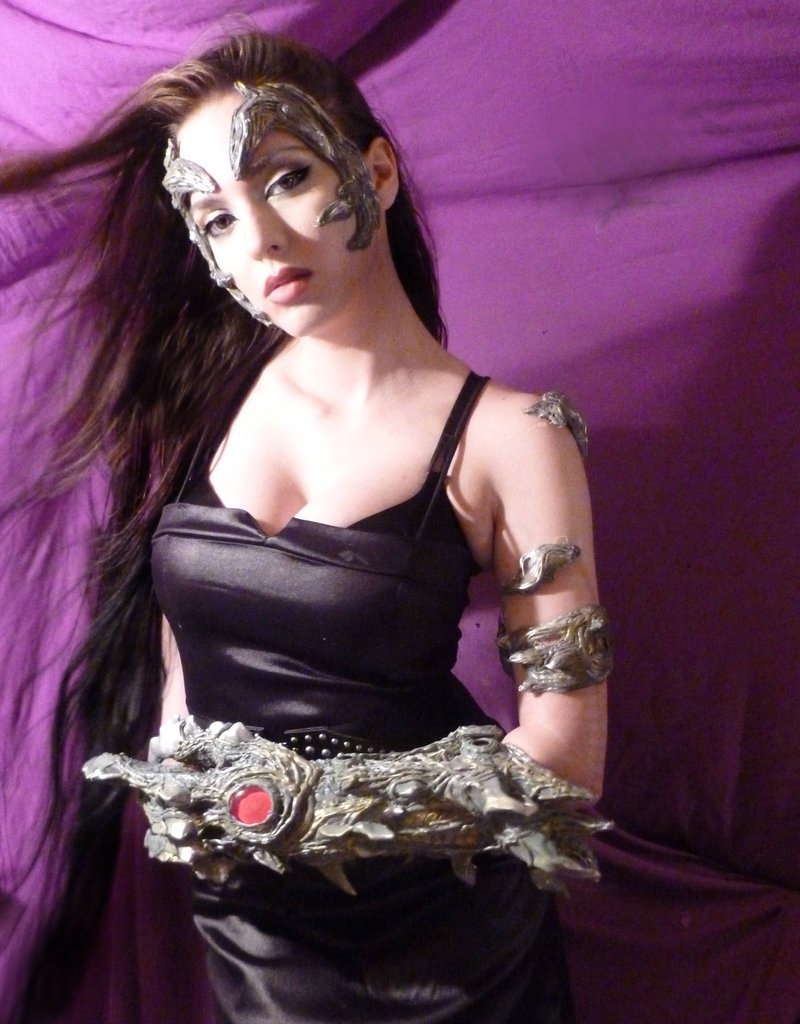 Hope you guys like it so far ! I will probably make some cool boots to go with it, and down the line I may make the biomech bikini, but I actually like one of the panels in OVERKILL a lot more, Sarah Has the blade all flared yet she is wearing a classy dress lol, it is pretty awesome, I might also make the red dress although I do not like how cheap the vinyl looks it kinda dumbs down the costume a bunch, maybe ill go with a different spin on it.
Well hope you like all my progress guys :> I started this project on Friday night, completed the gauntlet and prosthetic pieces today... MY HANDS ARE SCREAMING