You have seen a few non star wars posts from me time to time but I dont think I ever shown my mask collection on here. I know this is not really a mask forum but the HMA(Halloween Mask Association) last I logged in was pretty much abandoned );
But I hope some of you enjoy and I hope I get some interest in this thread. My non star wars threads tend to wither away into dust. But I wanted to change it up from time to time and show off my second favorite love, Halloween mask and I have not shown off my collection in a while.
I have too many to individually post so I did group shots. If you want to see any individual masks please let me know.
I own vintage masks from Don Post Studios all the way to Trick or Treat Studios and some independently made masks.
Enjoy.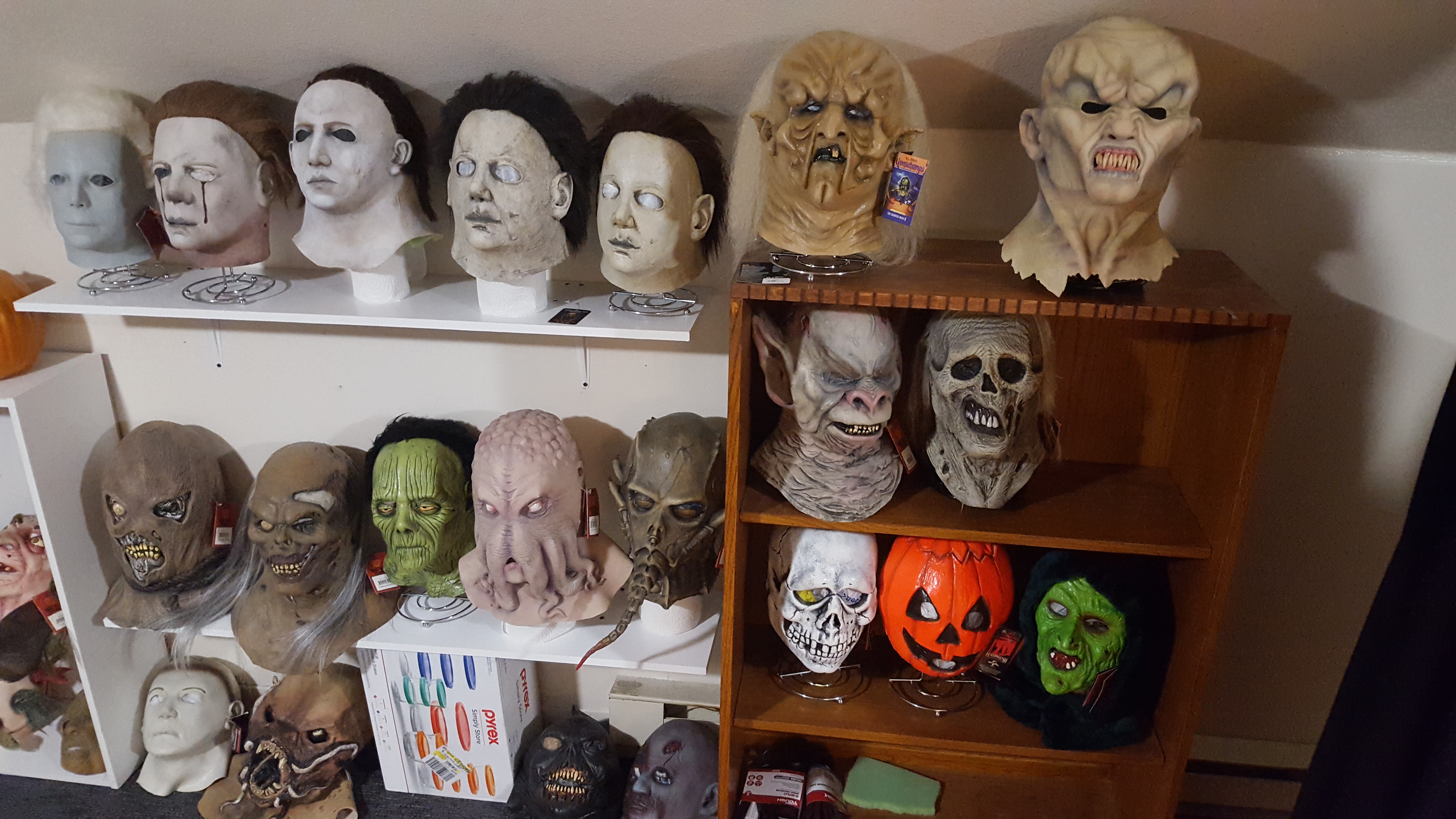 P.S. I had a lot more stands but somehow went missing when my collection was briefly in storage. Now I can't find them at the price I bought them and in the quantity they were stocked.
Last edited: