Hi there guys! My name is Nate. Yes, I'm only 15, but I don't want that to stop me from being able to have my own suit of armor. I've been lurking here for several months now, and have been learning a lot. Since it's spring break, I decided to go ahead and purchase the RC files from Skip and give it a go. Keep in mind that this is my first time working with Pepakura, fiberglass, bondo, etc. I'll save you from the boring gluing pictures and just show you what I have put together so far.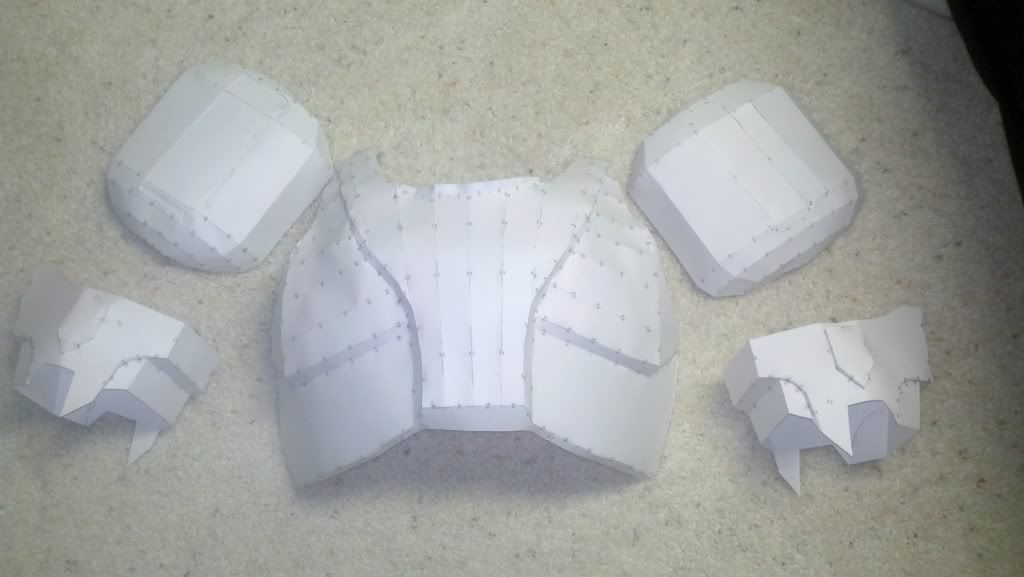 Since joining the 501st is out of the question, as of now, I'm not too bothered about minor inaccuracies. I decided to make the shoulder bells flat, instead of having the center piece on it. First off, it didn't fit properly, and secondly, I didn't want to spend hours trying to bondo/sand out the little crevices (since this is my first time working with it). Here's a picture of what it originally looked like :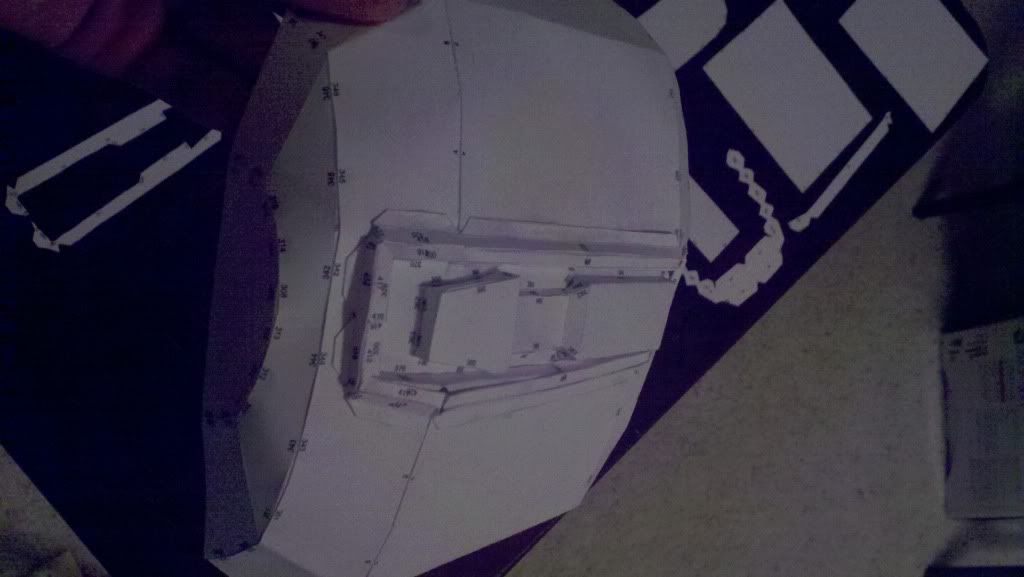 I'd also like to try vacuum forming down the road. Any advise that you guys could lend (on any of this stuff) would be really appreciated!