This a costume thread about Spider-Man
This is my first Spider-Man cosplay and my first cosplay. I am making this 100% from scratch from sewing to puffy painting to lenses to soles. The fabric I got for this suit
is an ity stretch jersey from fabric wholesale direct.com for about 4.99 a yard. I got red and blue this is what it looks like.
And the blue
It's actually a really nice fabric to use the only complaint I have is that it's pretty hot but other than that it's a really nice fabric for the price. I plan on buying some miliskin spandex for my next suit but it was sold out so that's why I didn't get it. I've already sewed the whole suit this is what it looks like
I'm actually really happy with it considering it is my very first cosplay, and I sewed it in a little under 2 weeks. The lenses are made from 2 liter soda bottles. I just cut the top domed part off then I put some window repair mesh painted white in between 2 pieces of soda bottle plastic. I then cut out a lense shape out of black Eva foam and hot glued the hole thing together. I then made 2 of those. This is what it looks like
I'm also very happy with these considering these are the first real Spider-Man lenses I've made. I've also started puffy painting the suit with a honeycomb pattern on the red and brick pattern on the blue this is what it looks like
The way that I puffy painted it was I put a piece of cardboard bigger than the suit inside the suit then I used some clips to stretch it out even more. The design I'm going for is a little bit like the tasm 1 suit but also with my own creative touch. I've nearly ran out of blue and red puffy paint so I can't keep painting for a few days. But that's fine. I've also done some work on the back spider this is what it looks like
The back spider is made from the same Eva foam I used for the lenses just white so I had to paint it red. For the zippers I added a back zipper, a U zipper, a mask zipper, and 2 forearm zippers for a total of 6 zippers. This is what they look like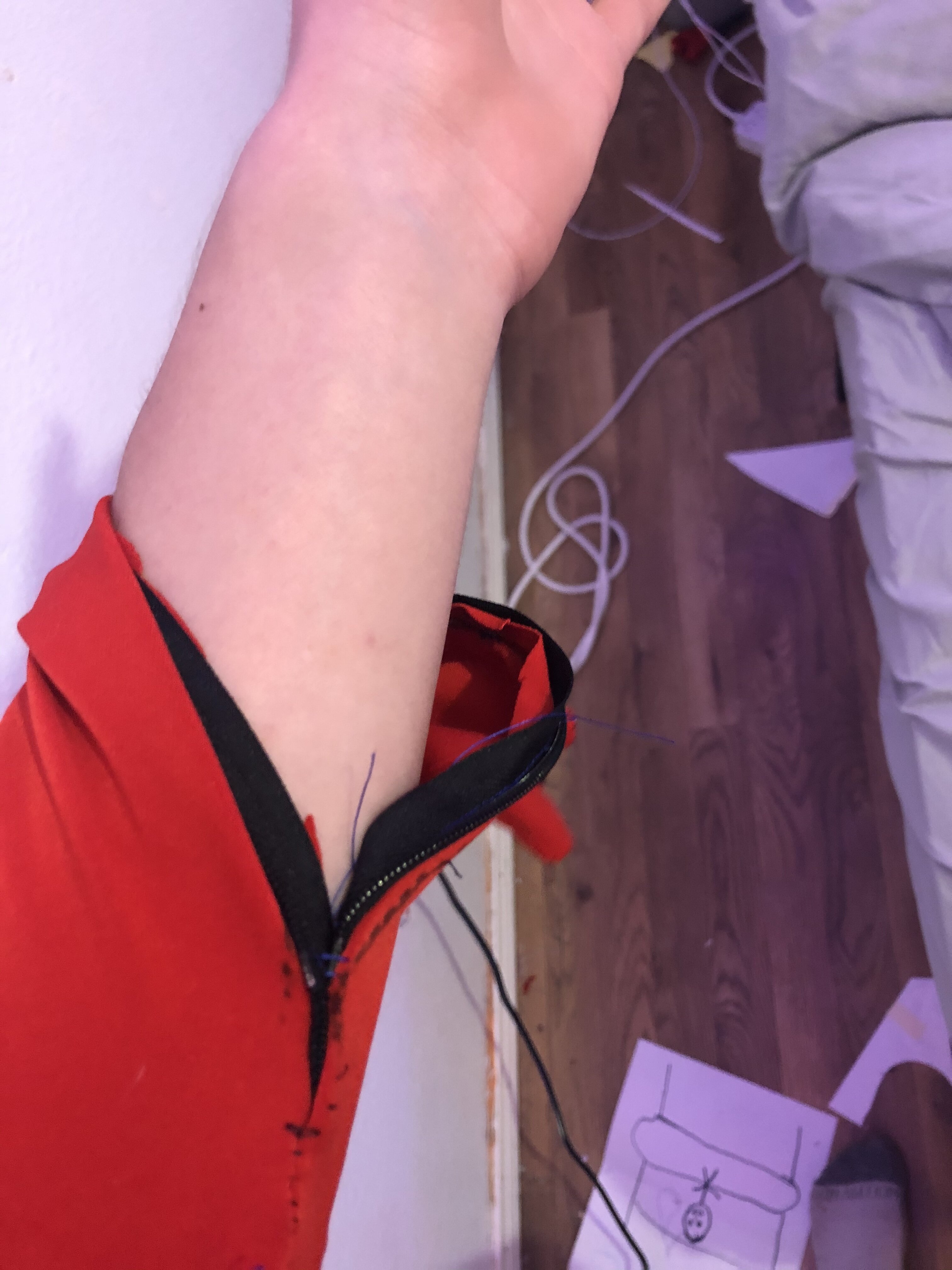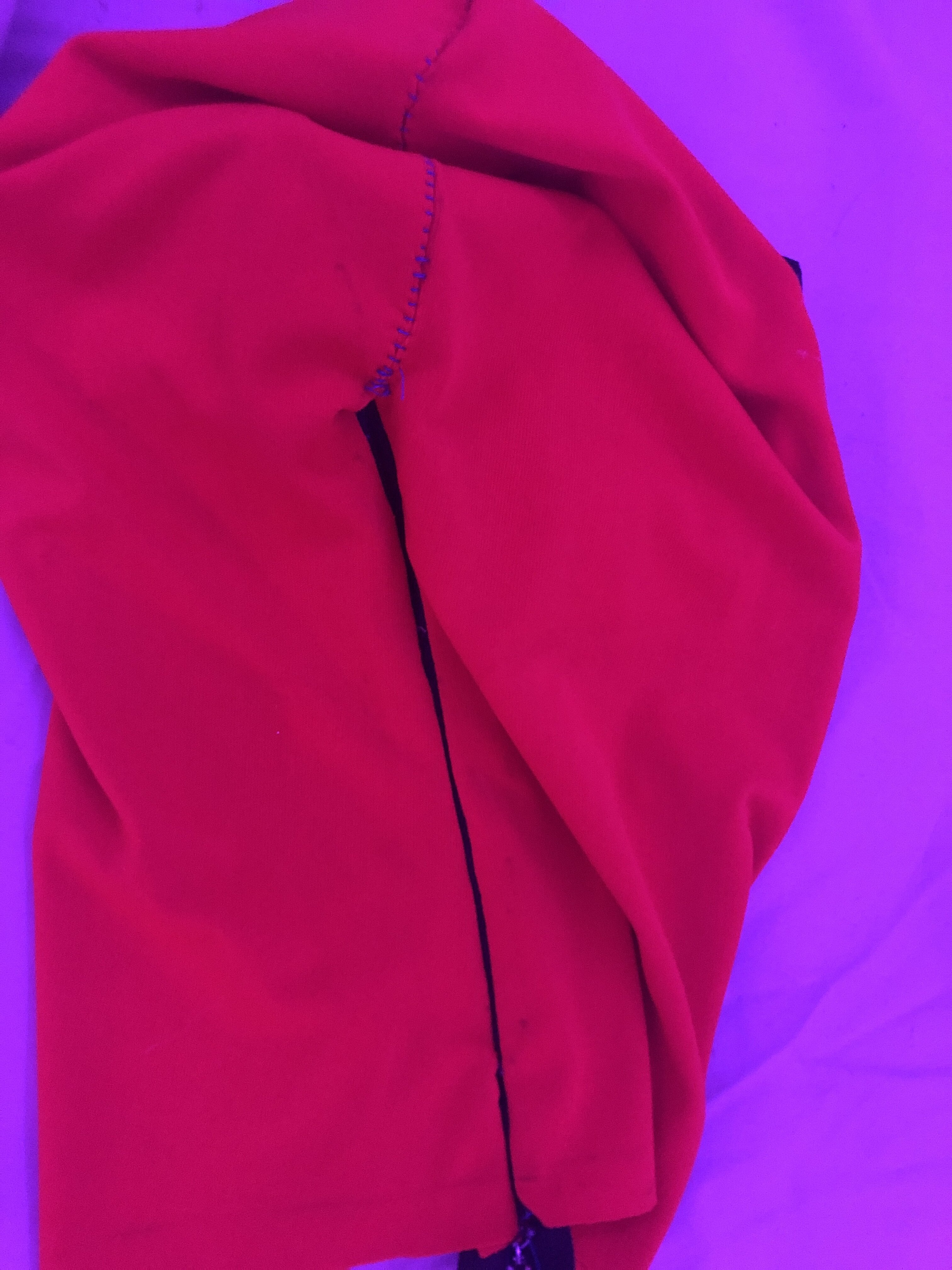 For the soles I bought some slippers. I ripped the soles off the bottom and glued them to the bottom of the suit using liquid nails and hot glue. The hot glue didn't work that well and the liquid nails takes a long time to dry so next time I'll just use e600. But here's what the soles look like on the suit.
That's where I'm at on the suit. I plan on making web shooters but I might not I'm not sure yet. I also need to finish puffy painting but again I ran out of paint so I'll have to wait a few days to get some more. I'll update some more when I get more done with the suit. But anyways thanks for looking at my thread.