I had quite a bit of left over kit parts from my 1st kitbash attempt; the custom speederbike I built back at the end of 2019:
Link here
. Anyways, I've always thought the custom character I created for the speeder should have her own ship, something that is uniquely hers. Anyways, they had model kits 40% off at Hobby Lobby the other day, so I purchased 2 cheap kits and combined them with the remainder of the parts I had for her ship. Then it was time to kitbash! This is the most fun part for me, although i feel like I was slightly handicapped given the few kit parts i had to work with lol
Below is currently where I'm at, I hope to have it painted soon and finally weathered. In my mind, the ship manufacturer is the same as her speeder, so they share some of the same characteristics; speed, deadly, powerful. I'm debating on the color scheme as well as that is super important. I don't think I quite struck lightening twice building this like I did with my speeder, but I'm still pretty pleased with it (so far). I'll probably tinker with the over silhouette the more I look at it.
Kitbashing away...
Built a little stand ahead of time so i could easily rest it while I'm working on it, this was a huge time saver.
The canopy below is just there for eye reference, it is actually just balancing and not even glued on, was just visual reference for me.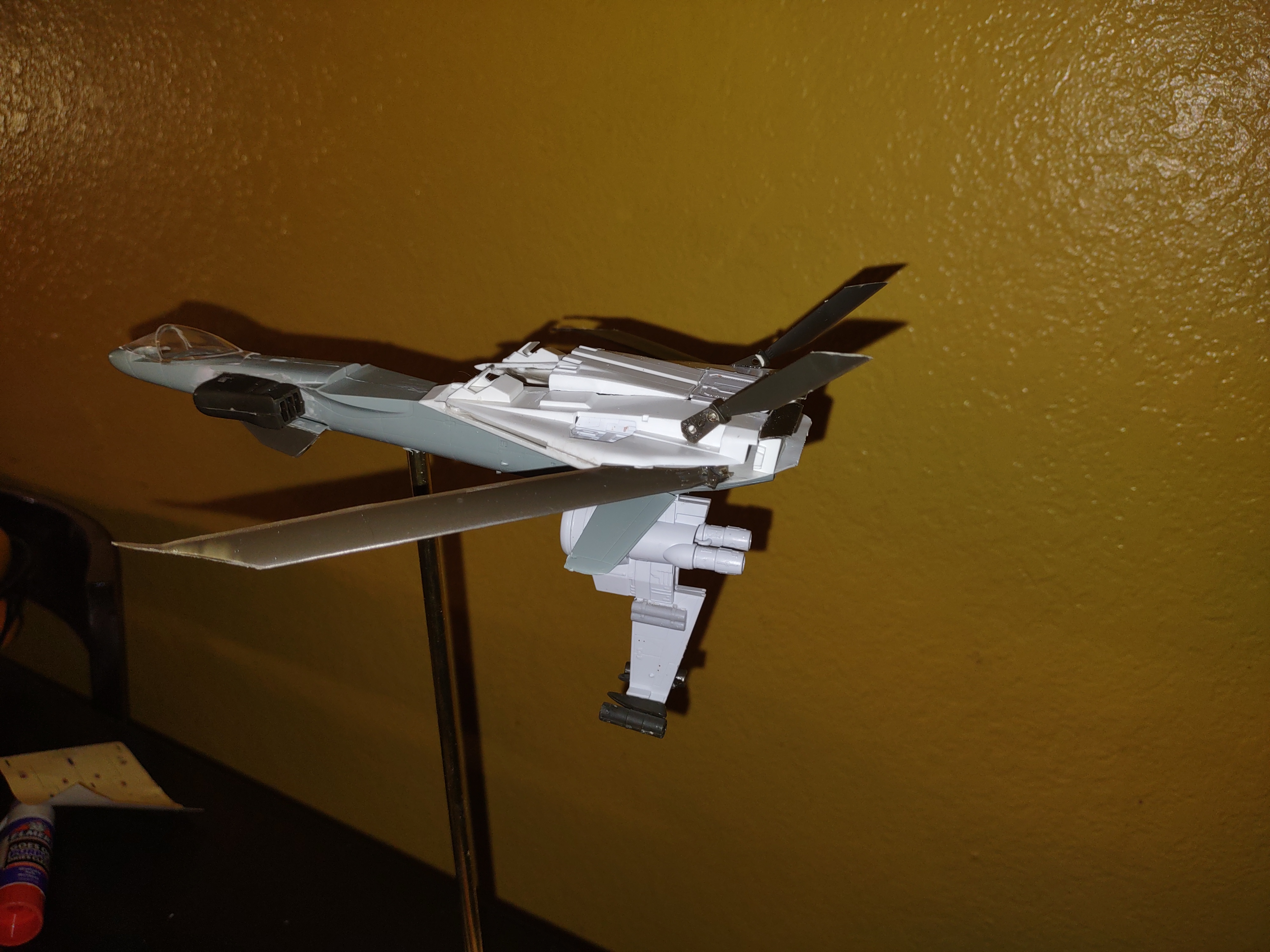 At this point I trimmed the two main wings, as I thought they looked too long. In an ideal world they would move like an F-14 or the U-Wing in SW. Alas I didnt plan that far ahead...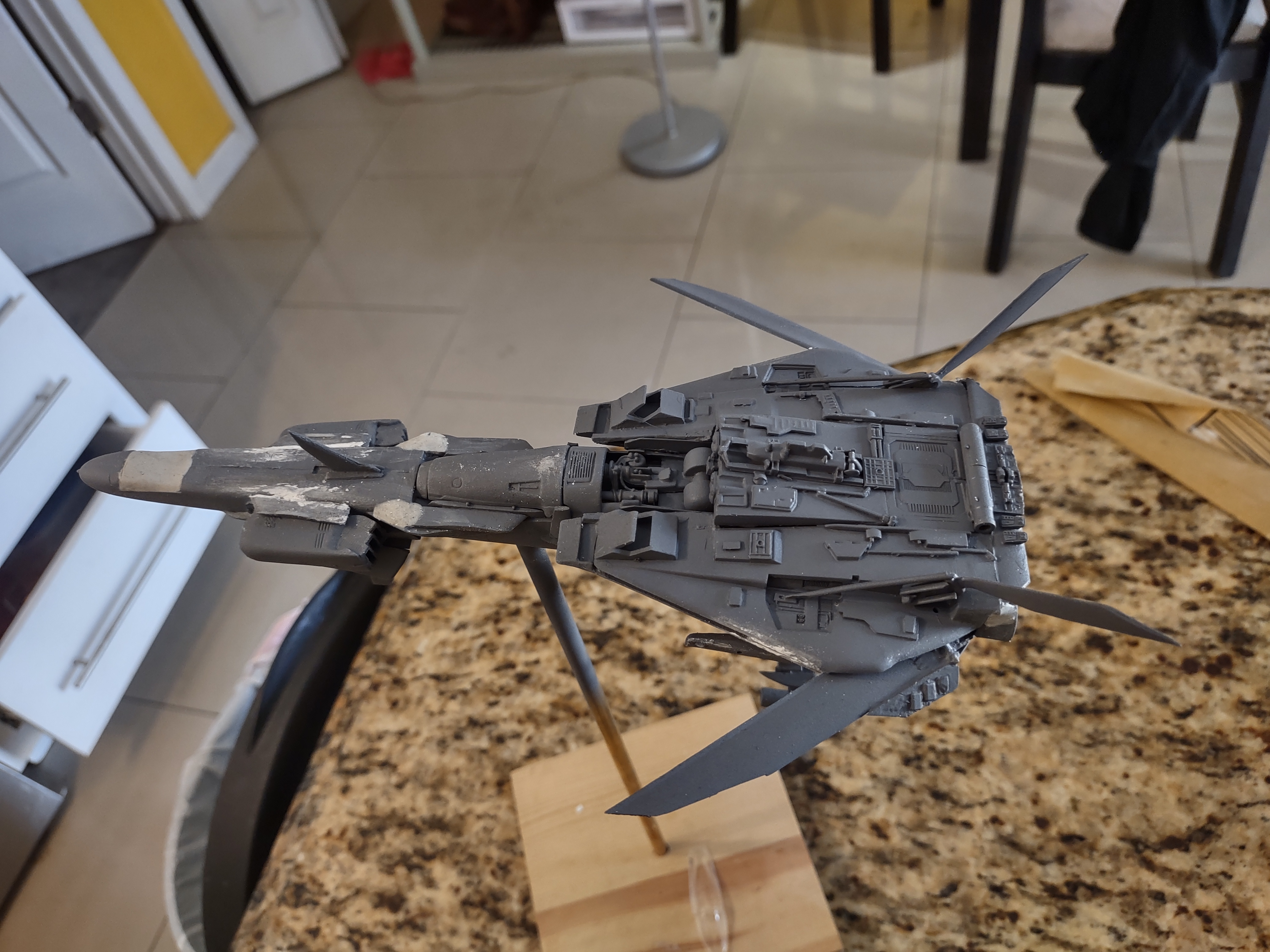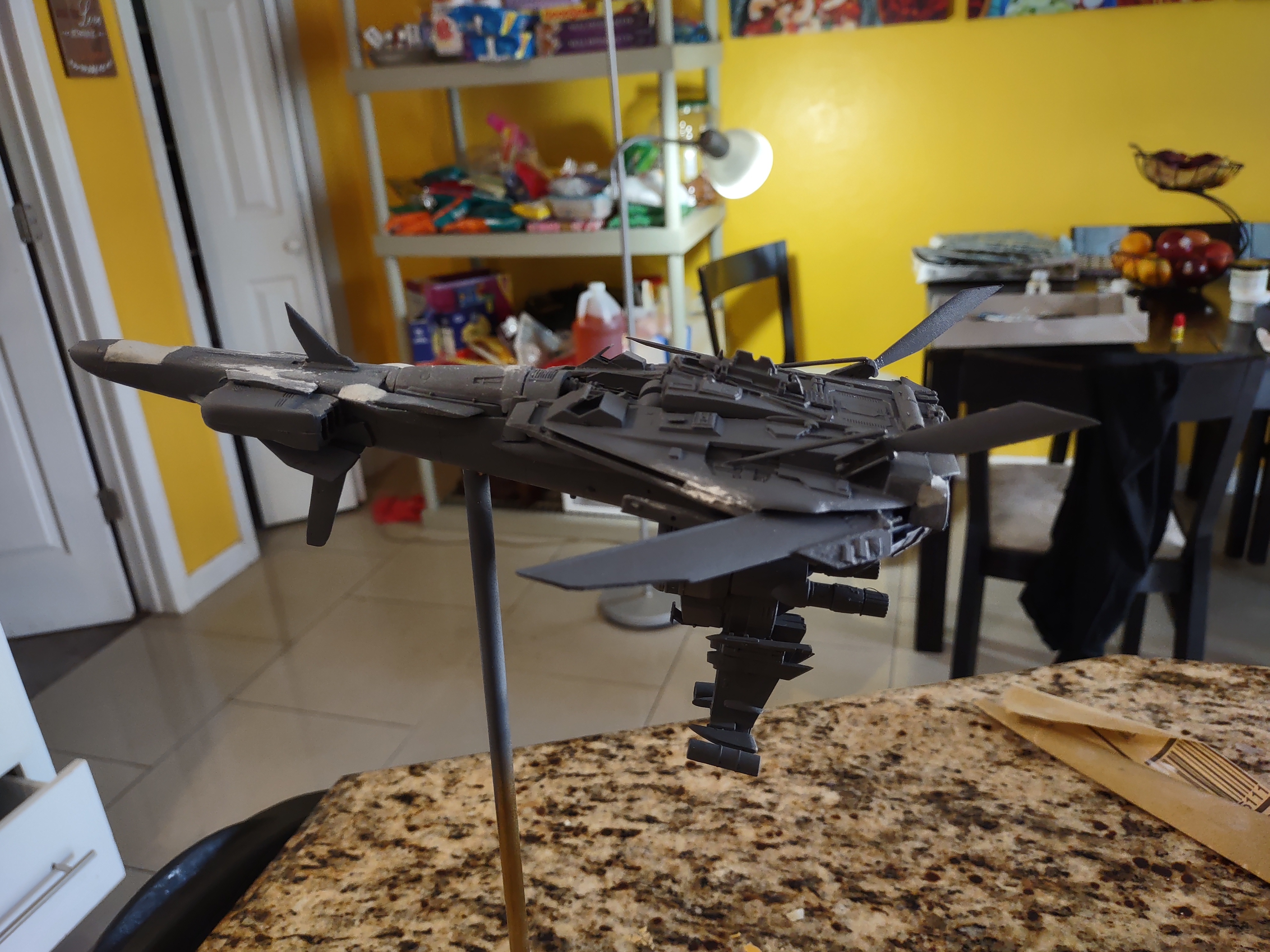 With these last shots with primer, there is no canopy as I am doing that part last.
Hope to have more pics soon! Thanks for viewing