So I decided that now would be as good a time as any to rebuild my sith armor, considering if I start now I won't be in any sort of hurry, which will make things turn out that much better in the end.
I started by mocking up an undersuit out of 2mm foamies. The first time around I just glued the armor pieces to a black swimming rash guard...that didn't work out so well. Undersuit of foam should fix that right up. I took an undershirt and laid it on the floor to use as a template, and some time later ended up with this
I call it the Amazing Iron Spiderman suit. With a touch of the ol' crusader showing through. Anyway...
Here's the back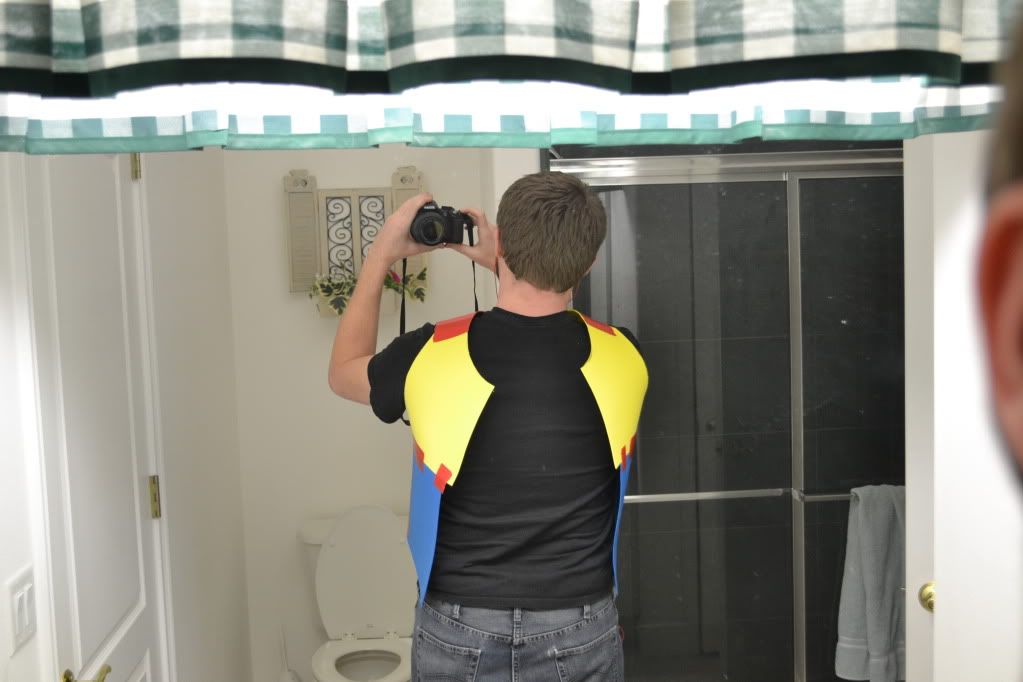 Sorry for the wonky pics. I'm gonna end up leaving that back open and using straps and buckles for ease of access. Need to glue it all together and trim a bit, and I suppose that will be good to go.
Next, I realized I needed a neck seal. I turned to Ironman here, and used robo's neck edited by Stealth for foam. This is where I am now
I'll be transferring that to foamies for the rest of the night, and hopefully I'll get it all cut out and ready to be assembled. (omg I hate pep)
If you're interested, stay tuned! I've already got my foam for the rest of the armor, so as long as I can force myself to keep working on it, it should progress at a fairly constant pace.
Also, just so you're aware, I happen to be wearing the very same star wars shirt I was wearing when I made my last thread. Odd how things work out that way...
Last edited: