Well-Known Member
RPF PREMIUM MEMBER
The Jig worked a treat!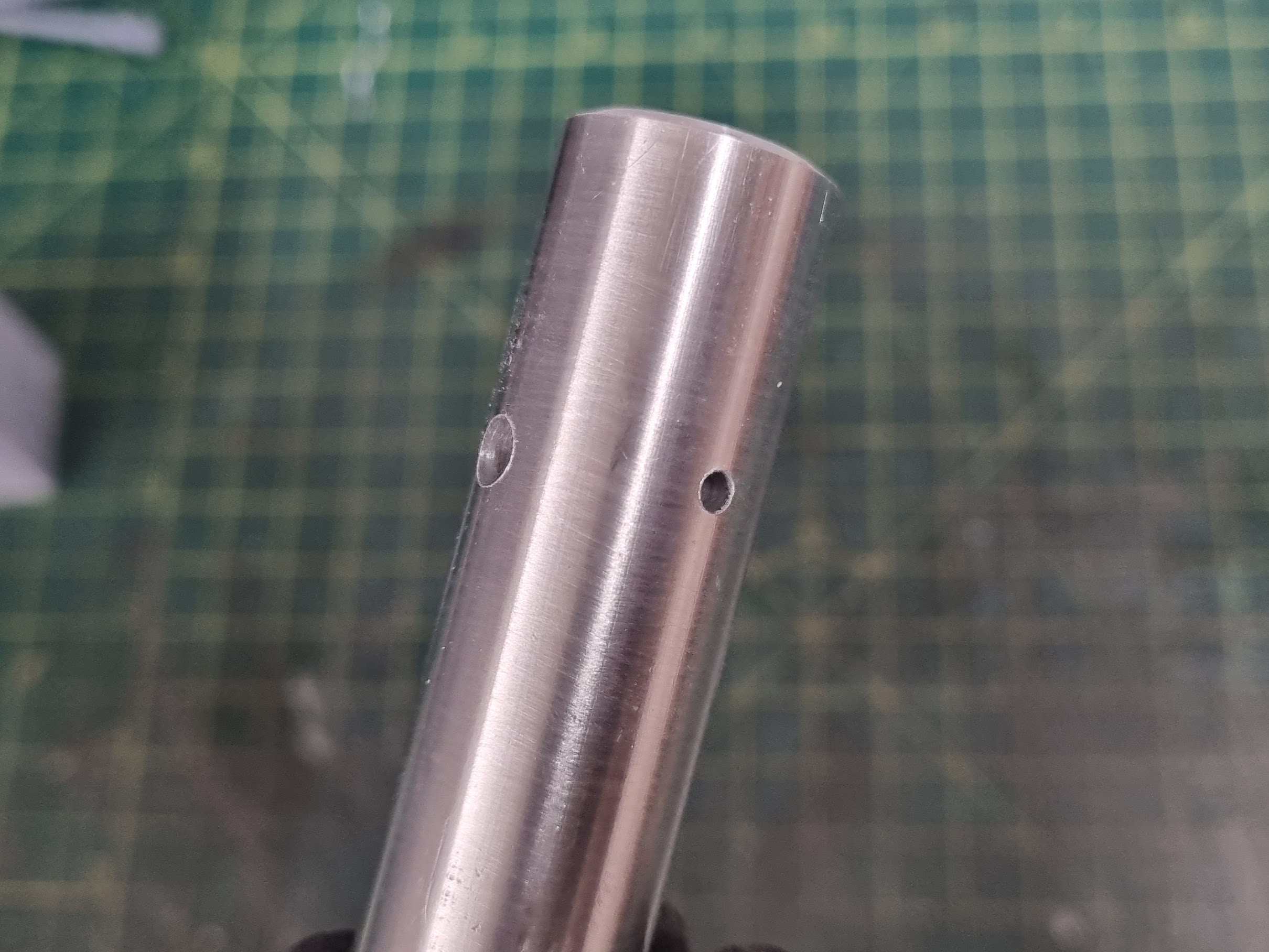 AND I have finally made the final mould :O
Two Styers at once which will be nice for faster production, you can see here the new Hammer pin too.
This new mould was so thick that I had to use clamps as the nuts wouldn't screw on :O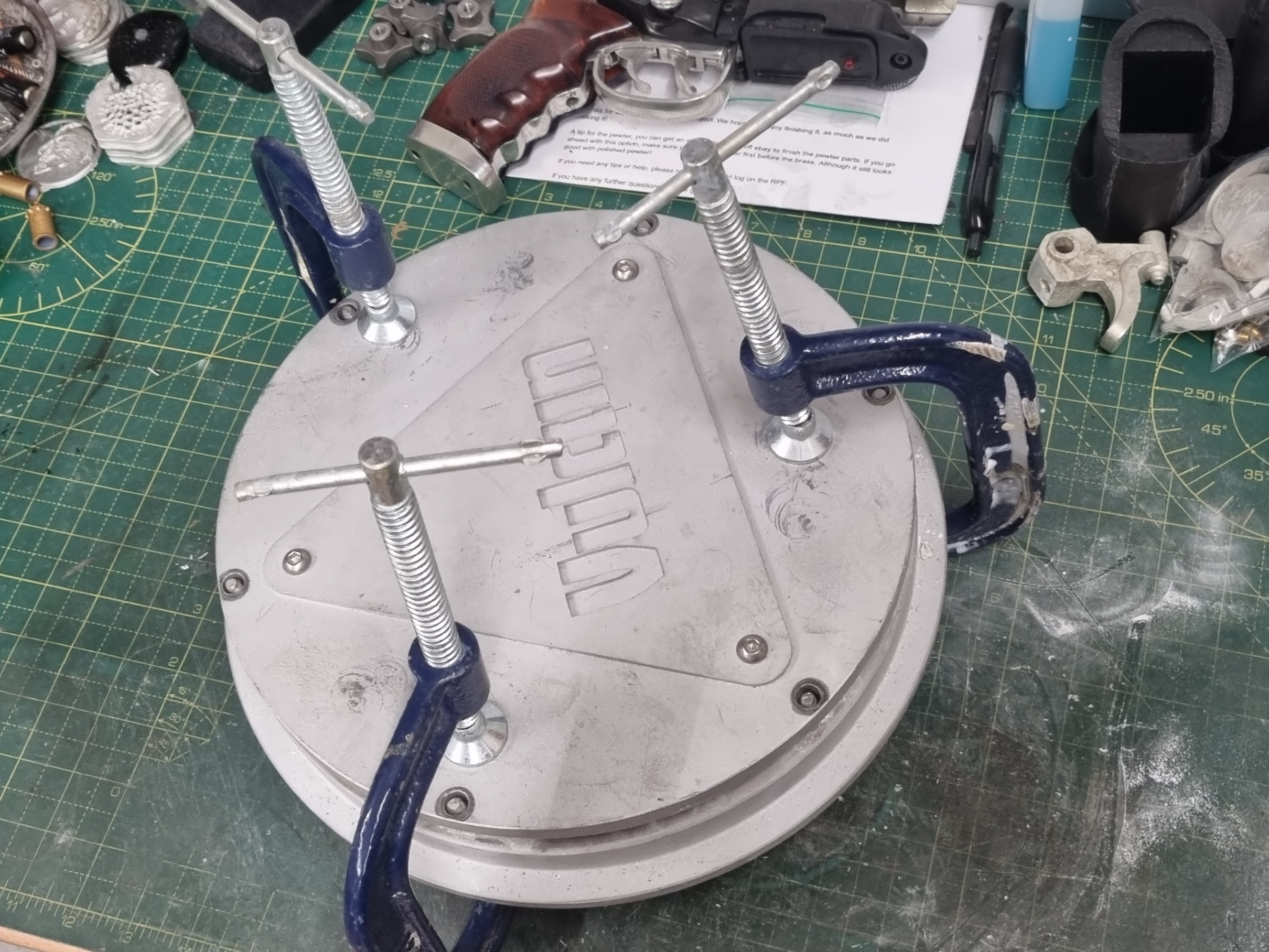 In the oven it goes for a couple of hours, I will get to open it up tomorrow!
If you're doing it Dave it's going to be good and I will purchase one, I've asked you before but please do a metal version of your K Blaster with a bit of movement hammer etc it would be awesome and would sell like hot cakes
I have already looked at doing K's and decided its just too much hassle, my workshop is setup for casting but I feel K's would need a machine shop to do right.
I have a K's blaster with moving hammer and working led that needs some refinement, but is very satisfying to 'fire'
It's one of the resin kits from davechaos as sold through tiptop workshop (which are excellent).

I'd love to pass on my method if you were ever thinking of producing such a thing. I also bought x2 extra kits to try to refine, finish and possibly sell on the spares, but am hindered by full time work and life generally.

I'll have to start some sort of post when I start the next one.
Our K's model is pretty dated now and there are plenty of other makers out there producing much better kits than what I offer. I will keep mine available as a cheap alternative but I'm not likely to do any additional work to it at this point.
Last edited: