Well-Known Member
RPF PREMIUM MEMBER
Hi all, As many of you Blade Runner fans already know there is a rather wonderful 3D model available made by
AndersEFP
available on
Thingiverse
. I reached out to Anders to discuss the possibility of making a Pewter model from his files to which he agreed much to my delight. He also kindly made some edits to the files to bring it up to a more screen accurate version and I set to work on making the Blaster. Here is the journey so far...
Ok, so those edits. The Bulldog revolver numbering has been added on the side of the frame, and a slight modification to accommodate a spring rod to the inner handle. It also has deeper text engraving to better accommodate sanding, there's going to be a lot of sanding. There is an added Hammer (just for aesthetic reasons, so there is no hole in the back of the gun) and the left Cylinder cover has been slightly redesigned so that the LED holder can be screwed on.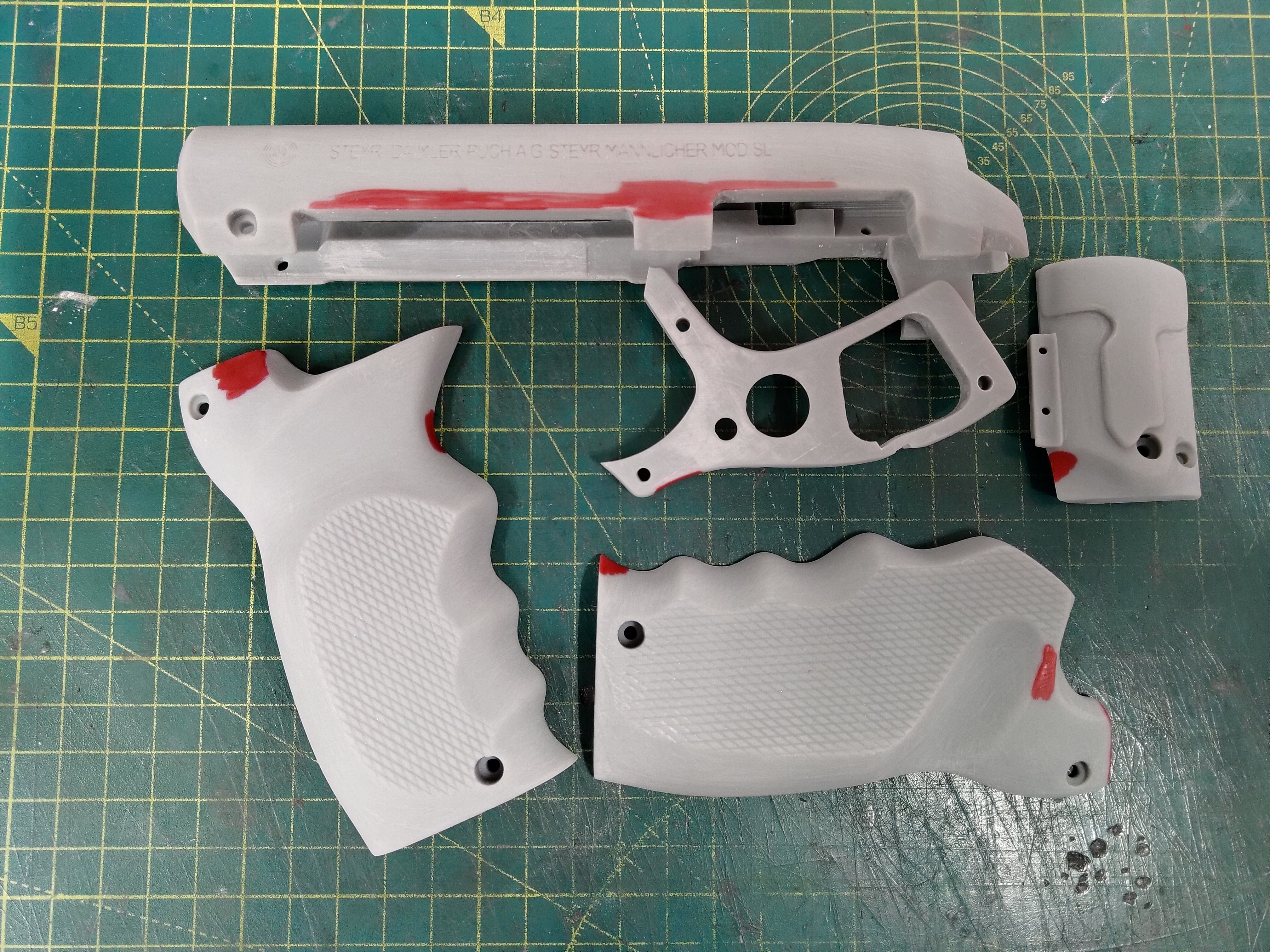 Red marks are where I need to sand more
Getting the Cylinder covers up to a high shine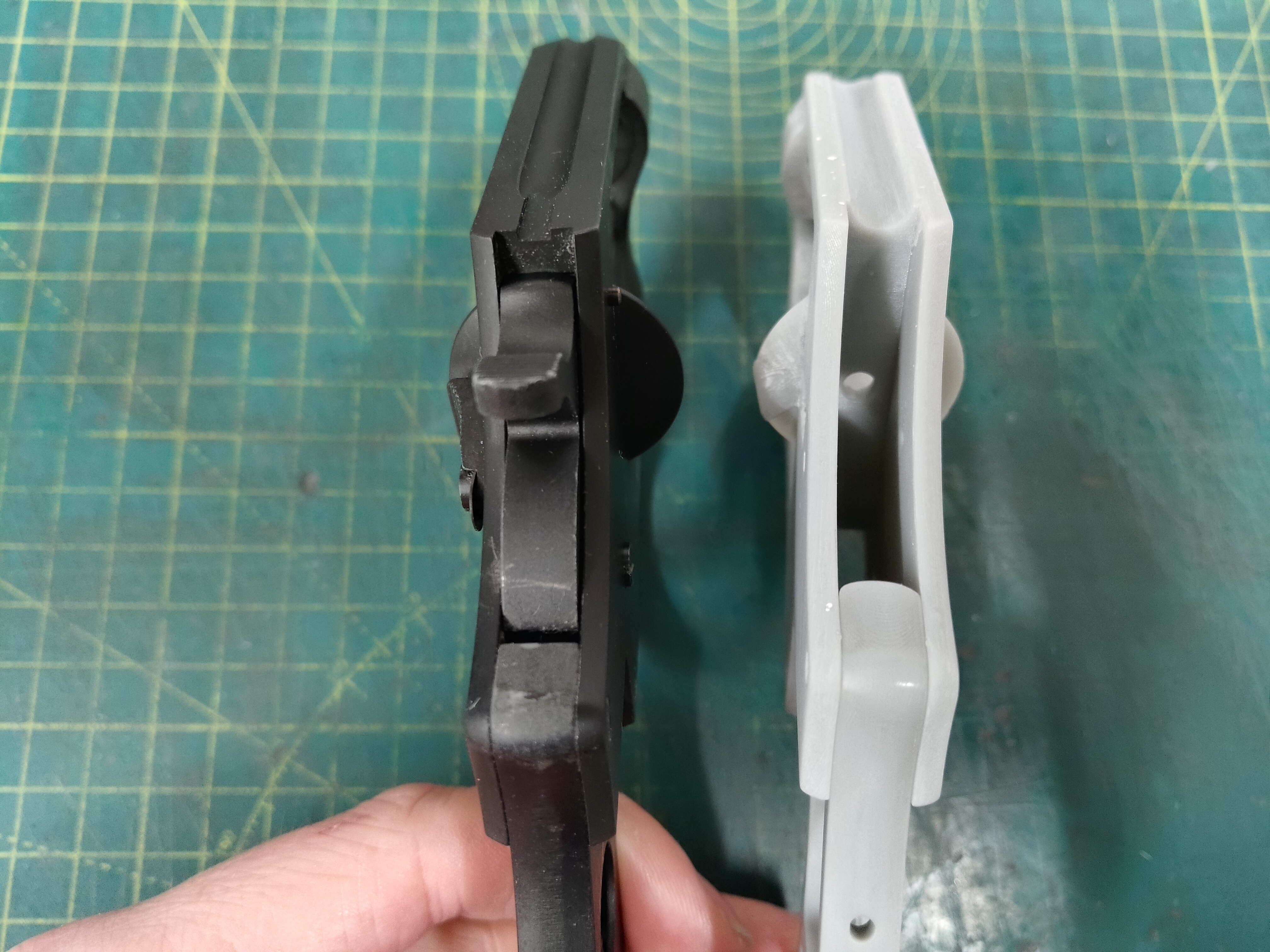 This is a comparison on the CA Bulldog frame (Stage Cap Gun as I cant get a real one in the UK) and the 3D model. This is why we went for adding in the Hammer to fill the gap.
Next up was to start moulding parts.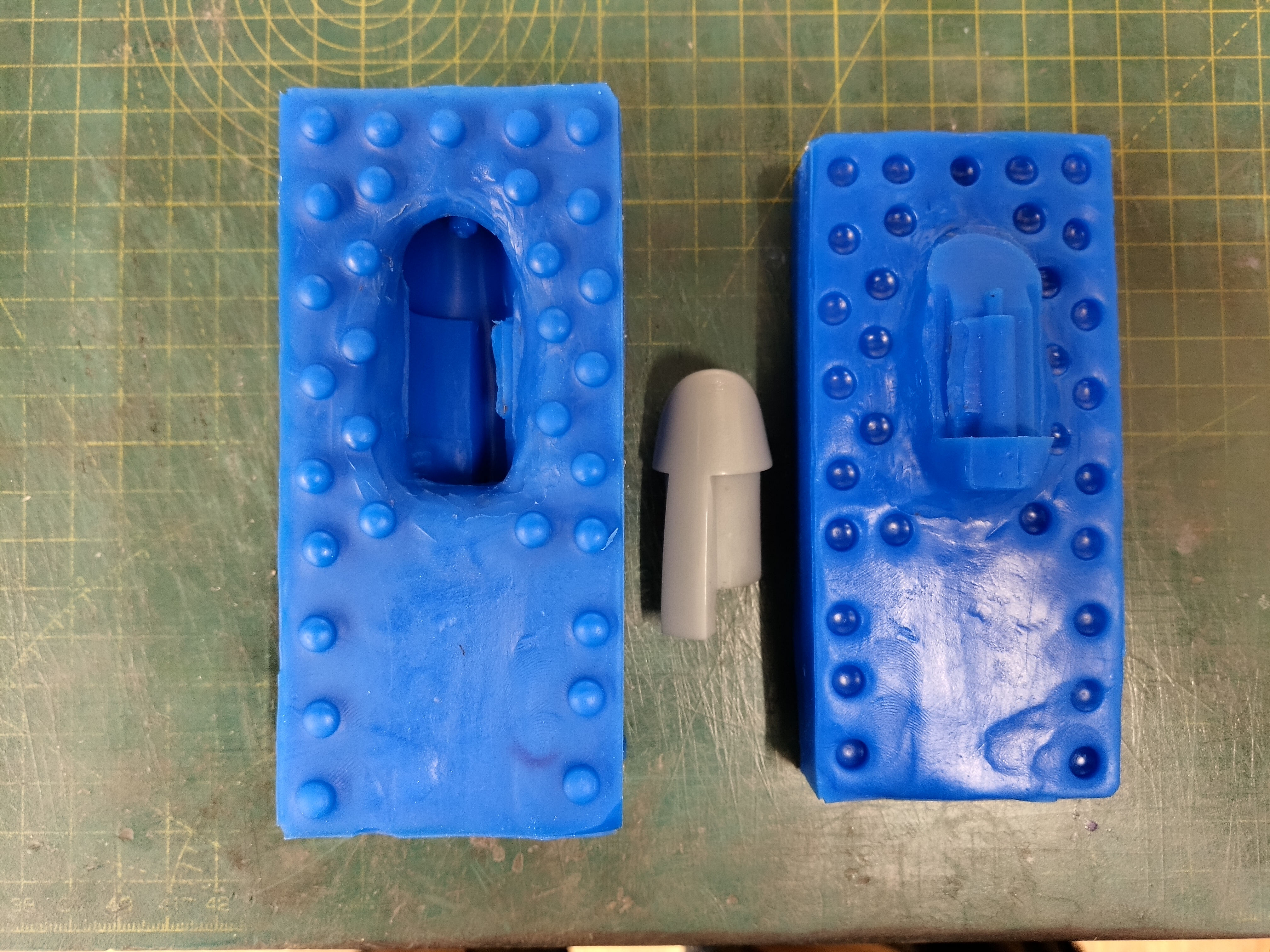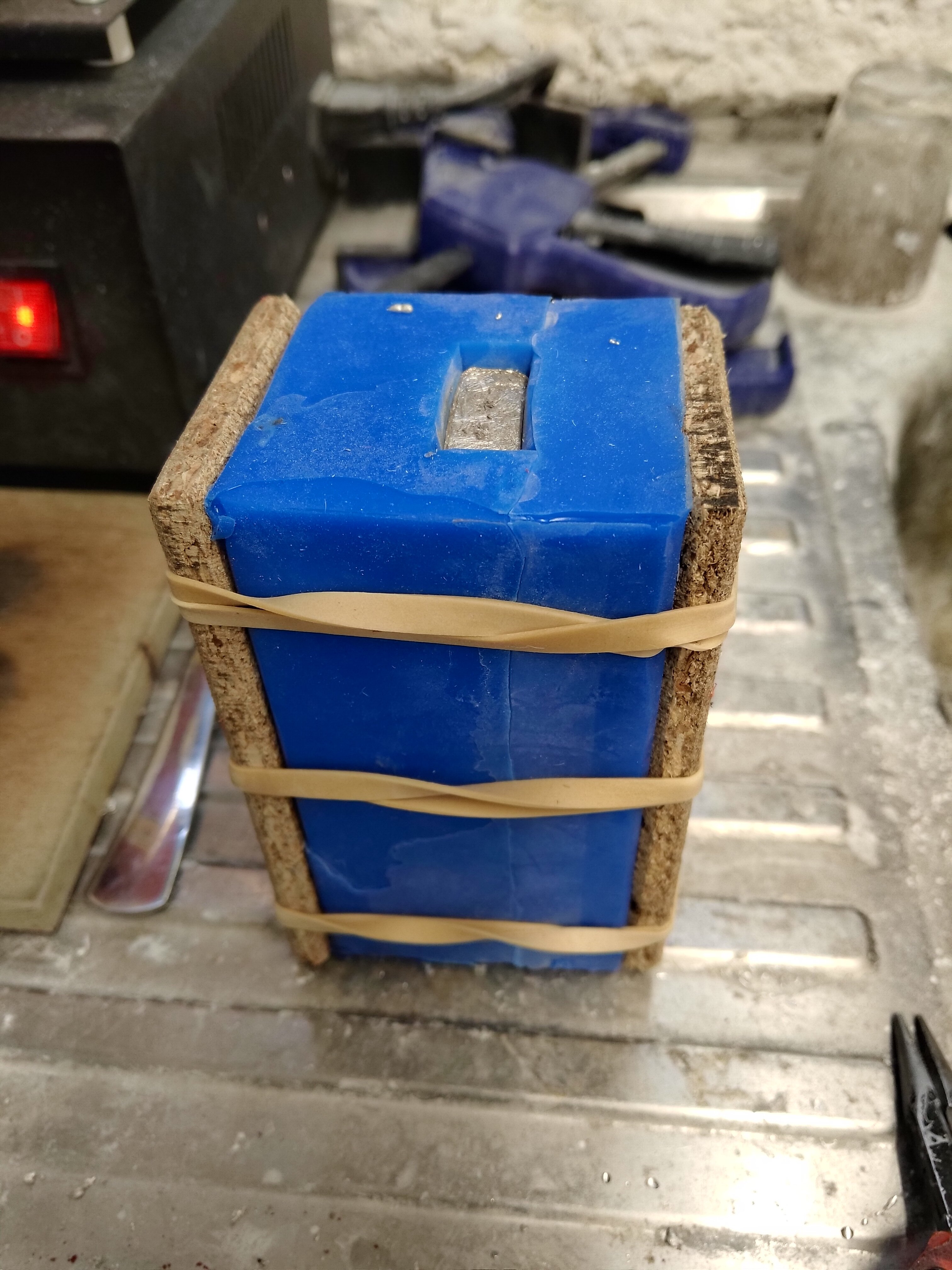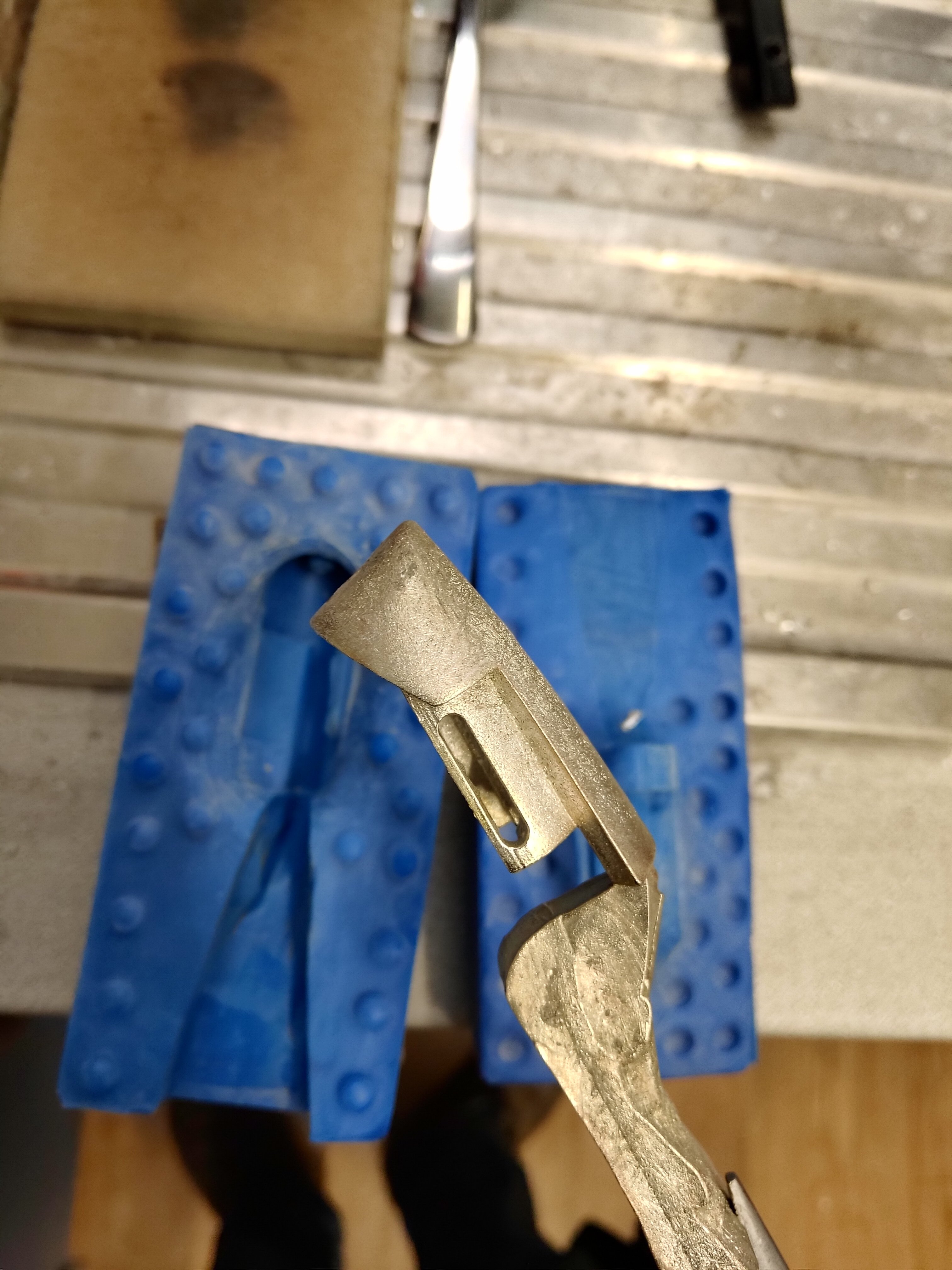 This cast wasn't perfect, as you can see its got a lot of pitting, but its a good proof of concept.
Its a good fit too!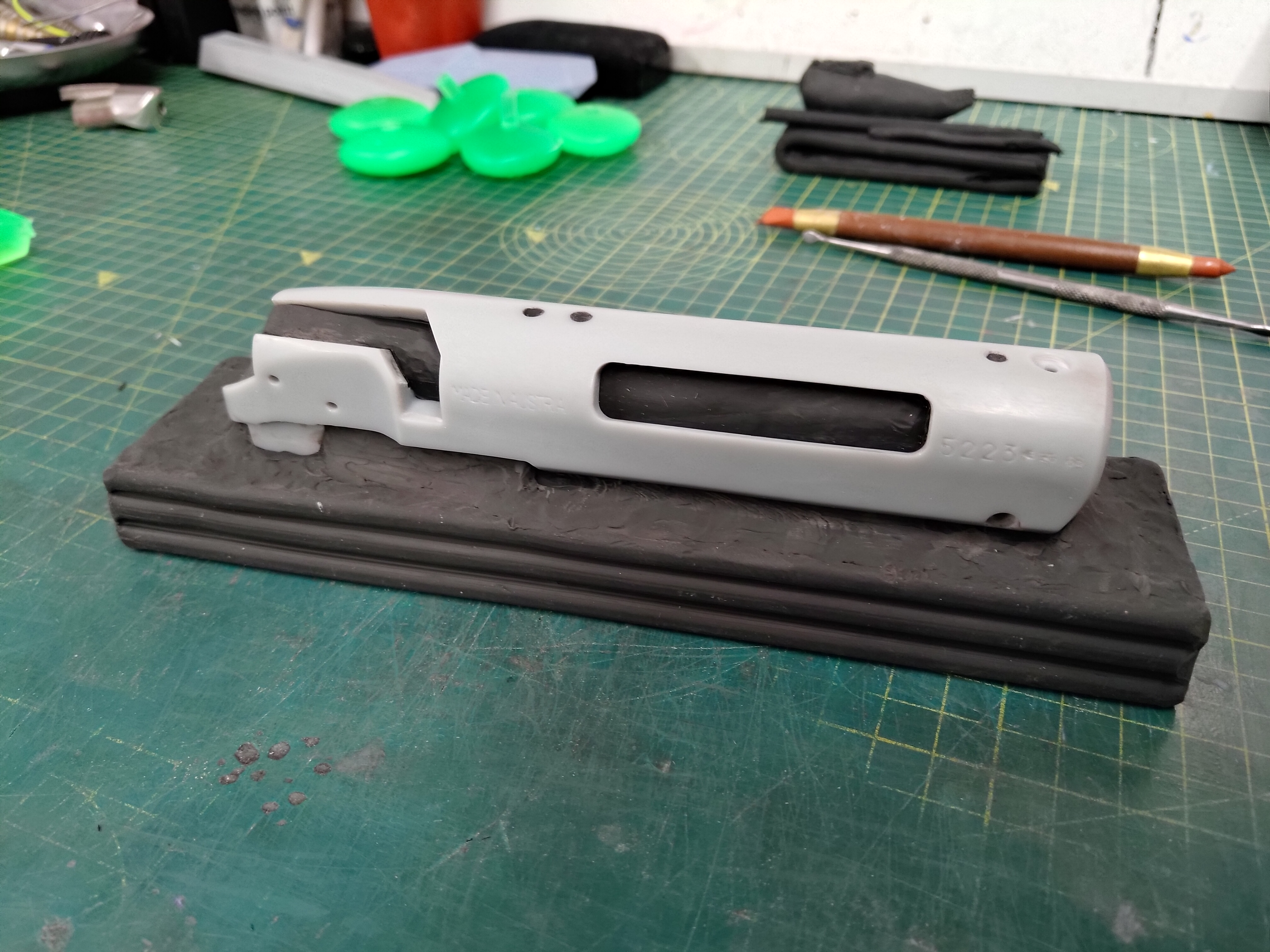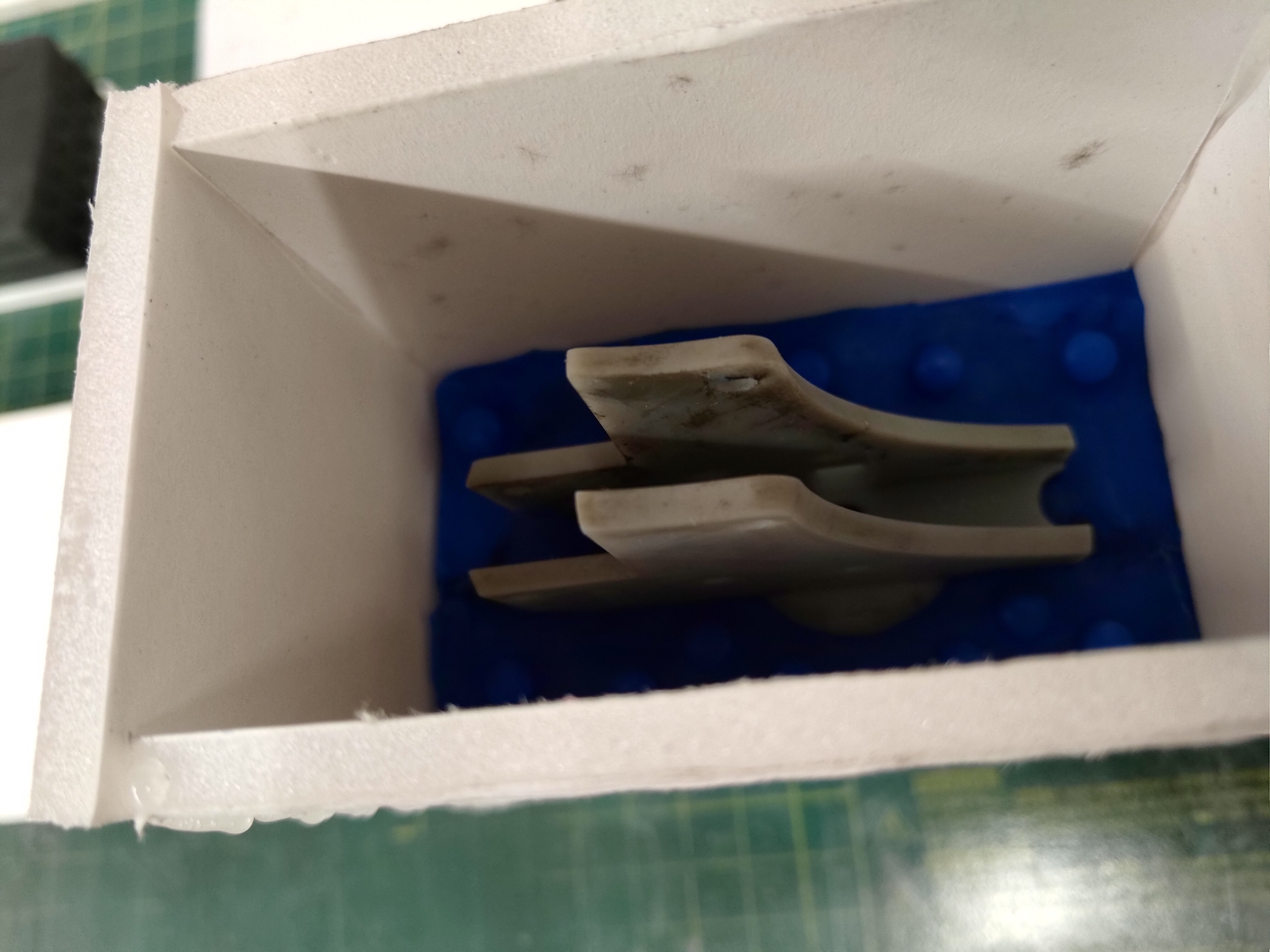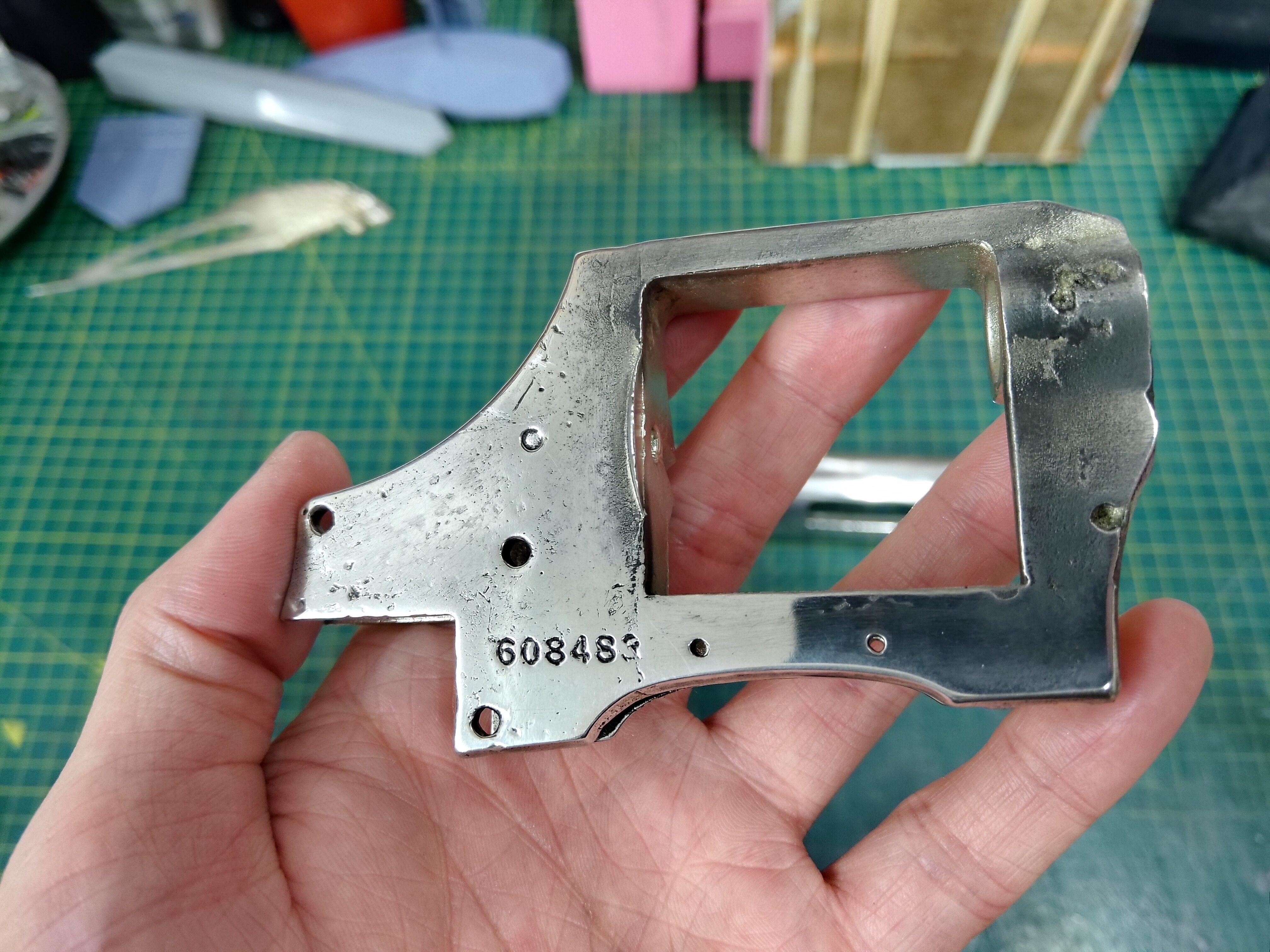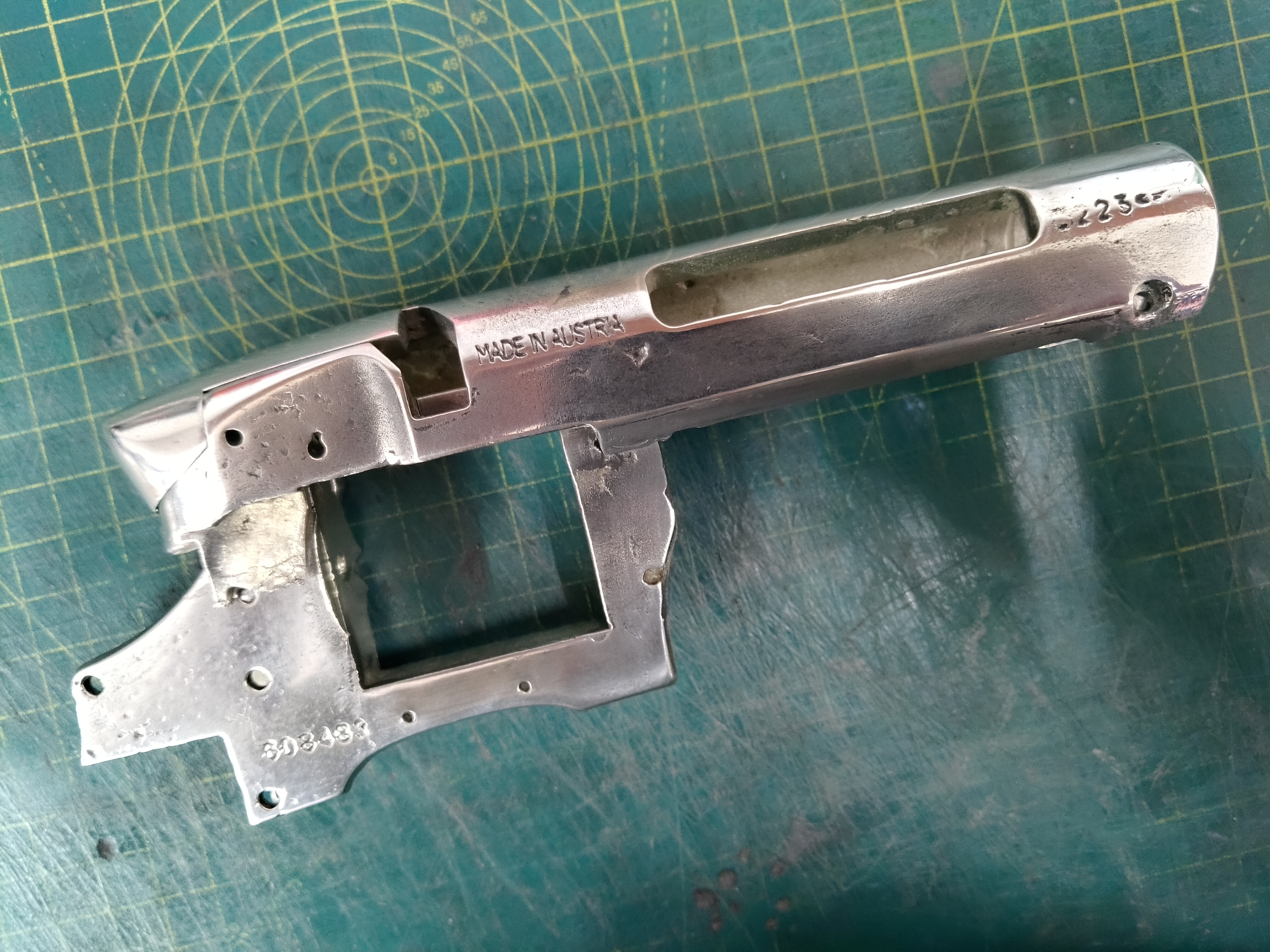 These two moulds are ultimately fails, I'm very much used to working with resin and forgot to factor in how Pewter behaves. I needed to add in a much larger spout to give it more force into the mould via the added weight, I also forgot to add in way for the air to escape. TRY AGAIN!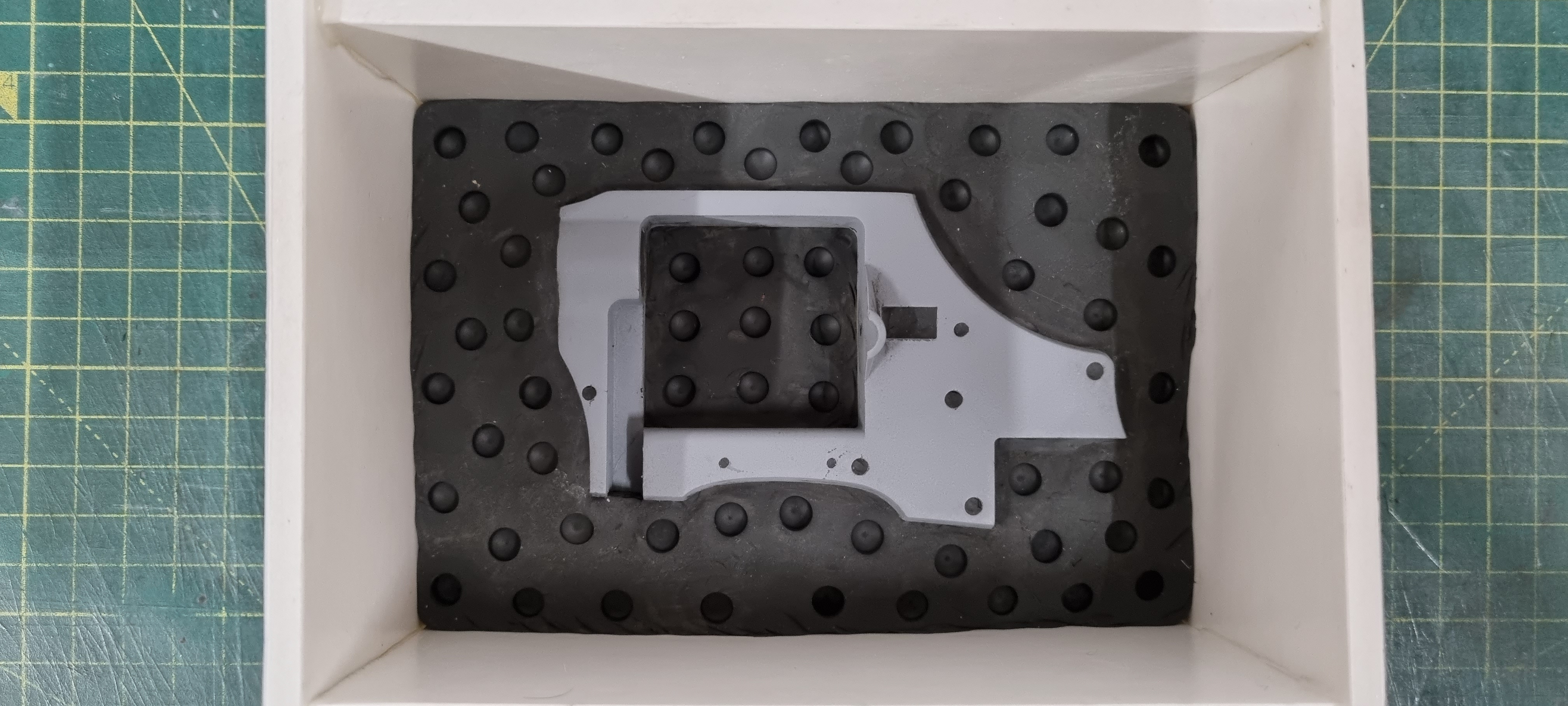 MUCH better, pitting again but that's due to not having the right temperatures. I will drill out the holes later. I moved onto the grips for a change of pace and frankly I wanted to see some more success haha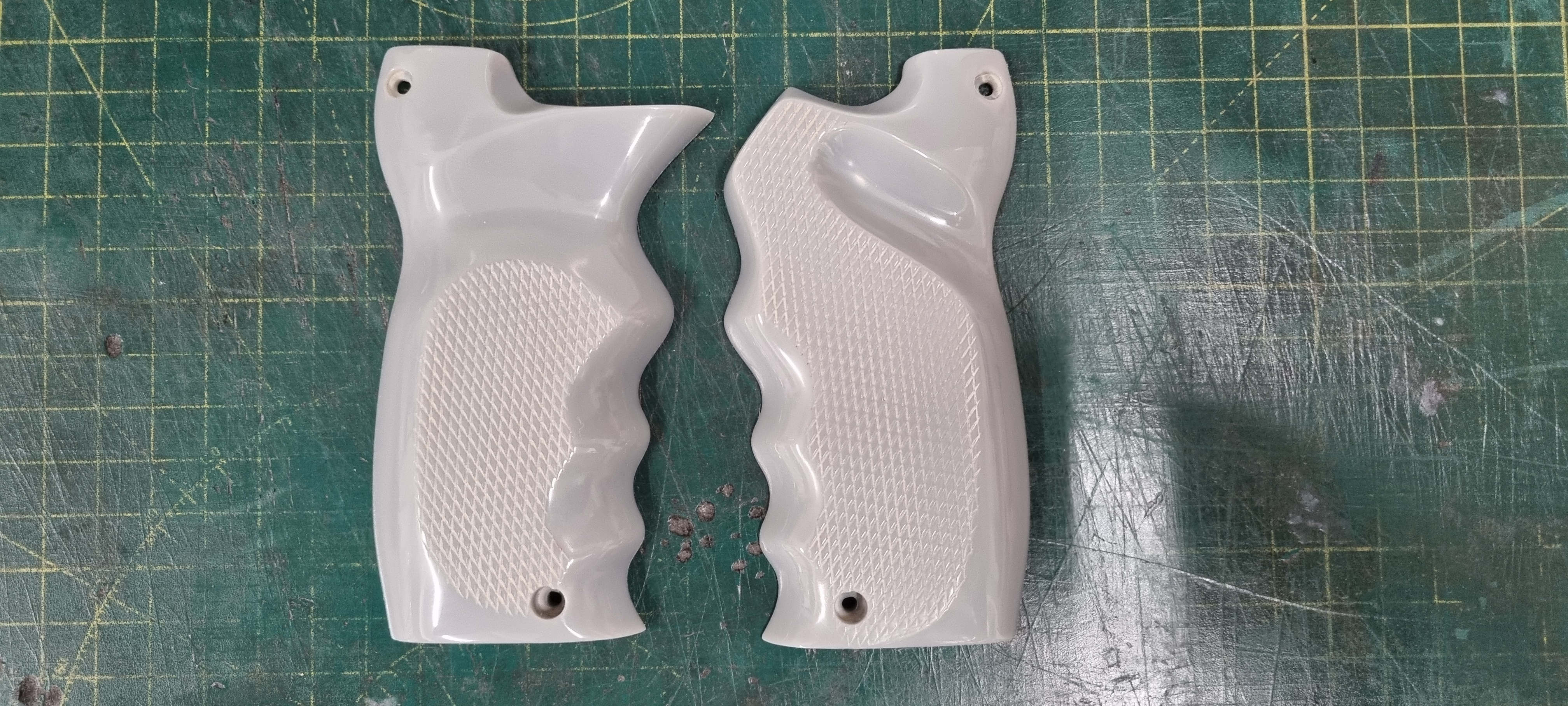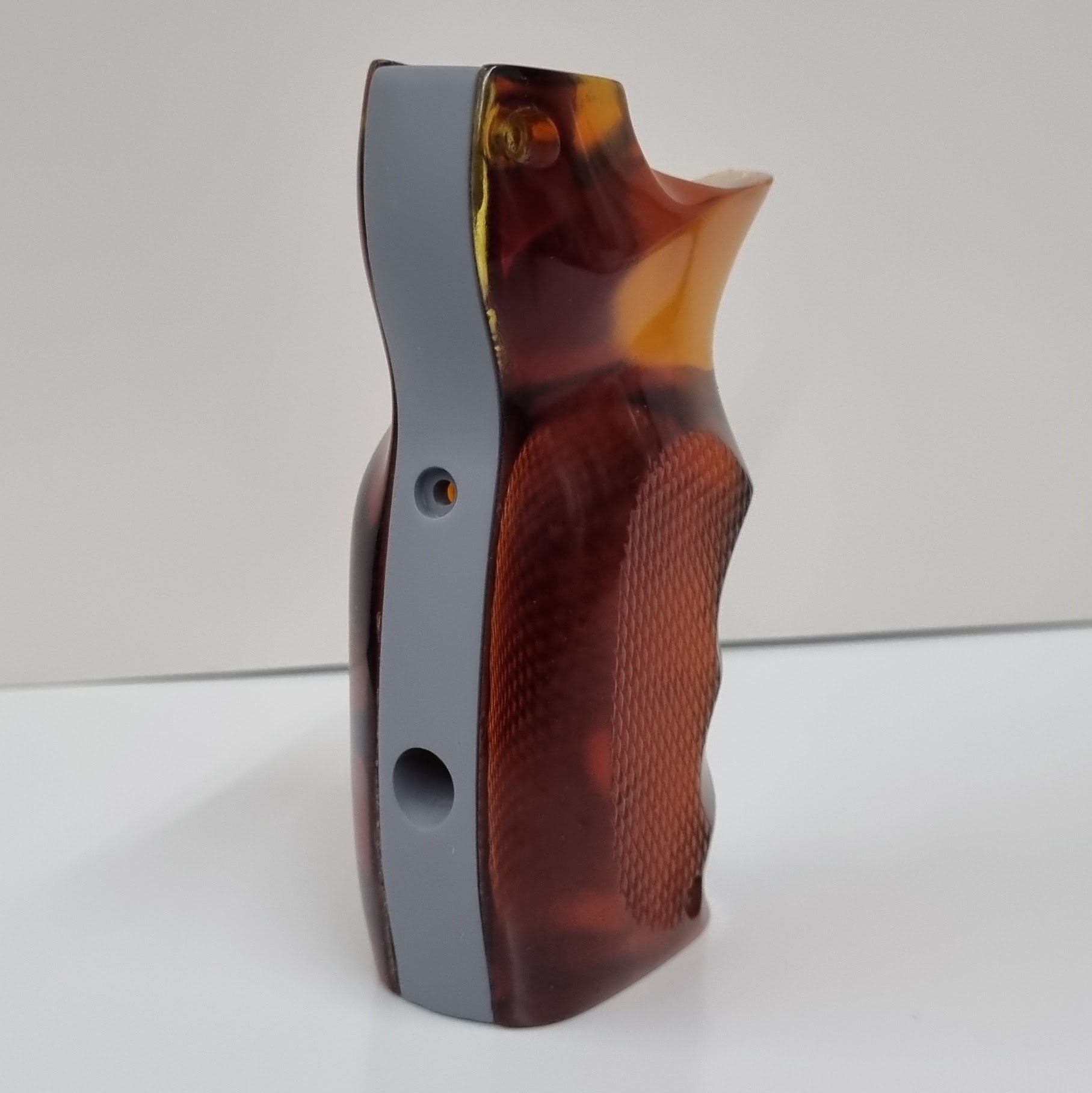 Happy with those, my hours of sanding paid off! I then moved on to the smaller parts of the blaster, for these I used my centrifugal casting machine. look how clean it is... it wont last.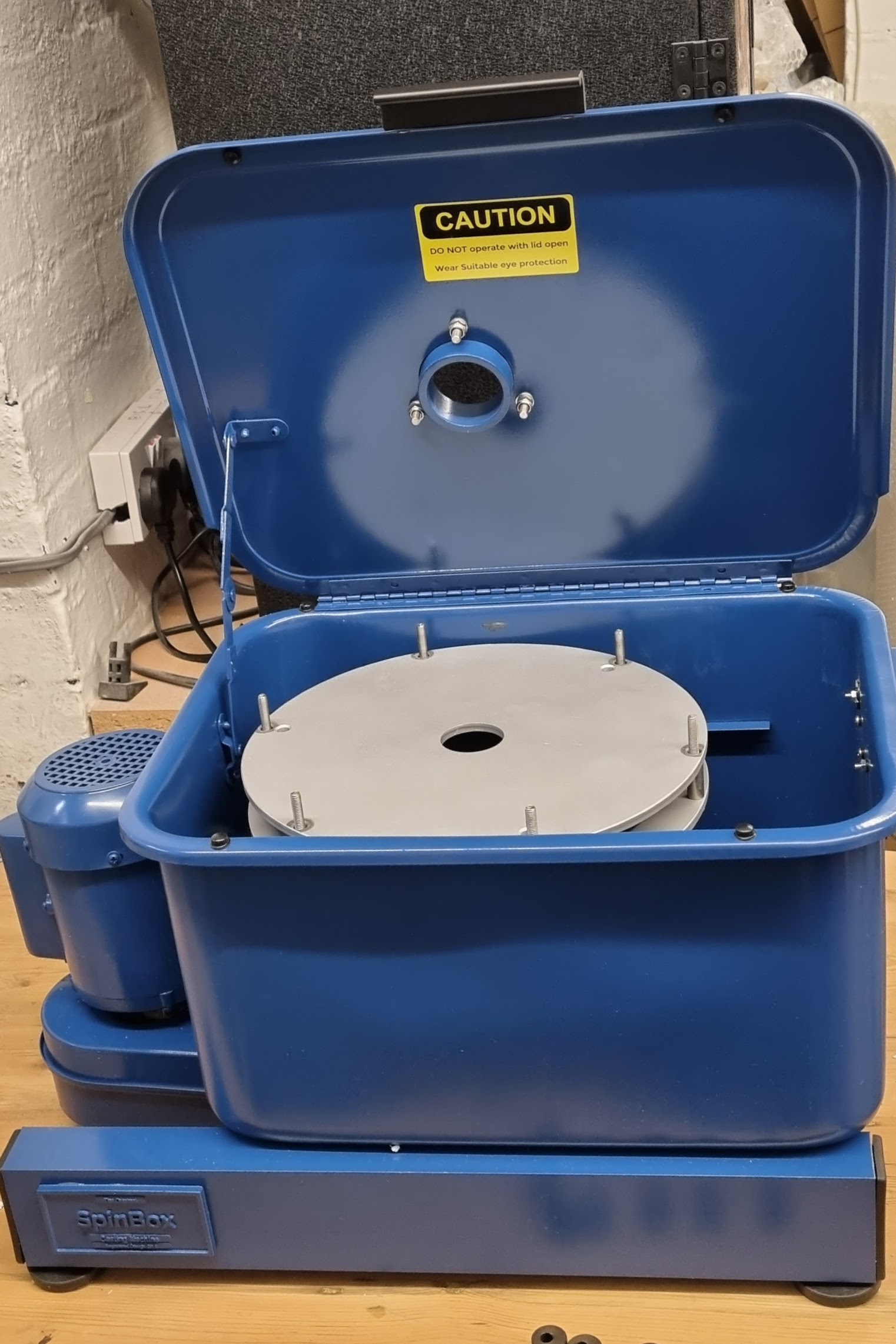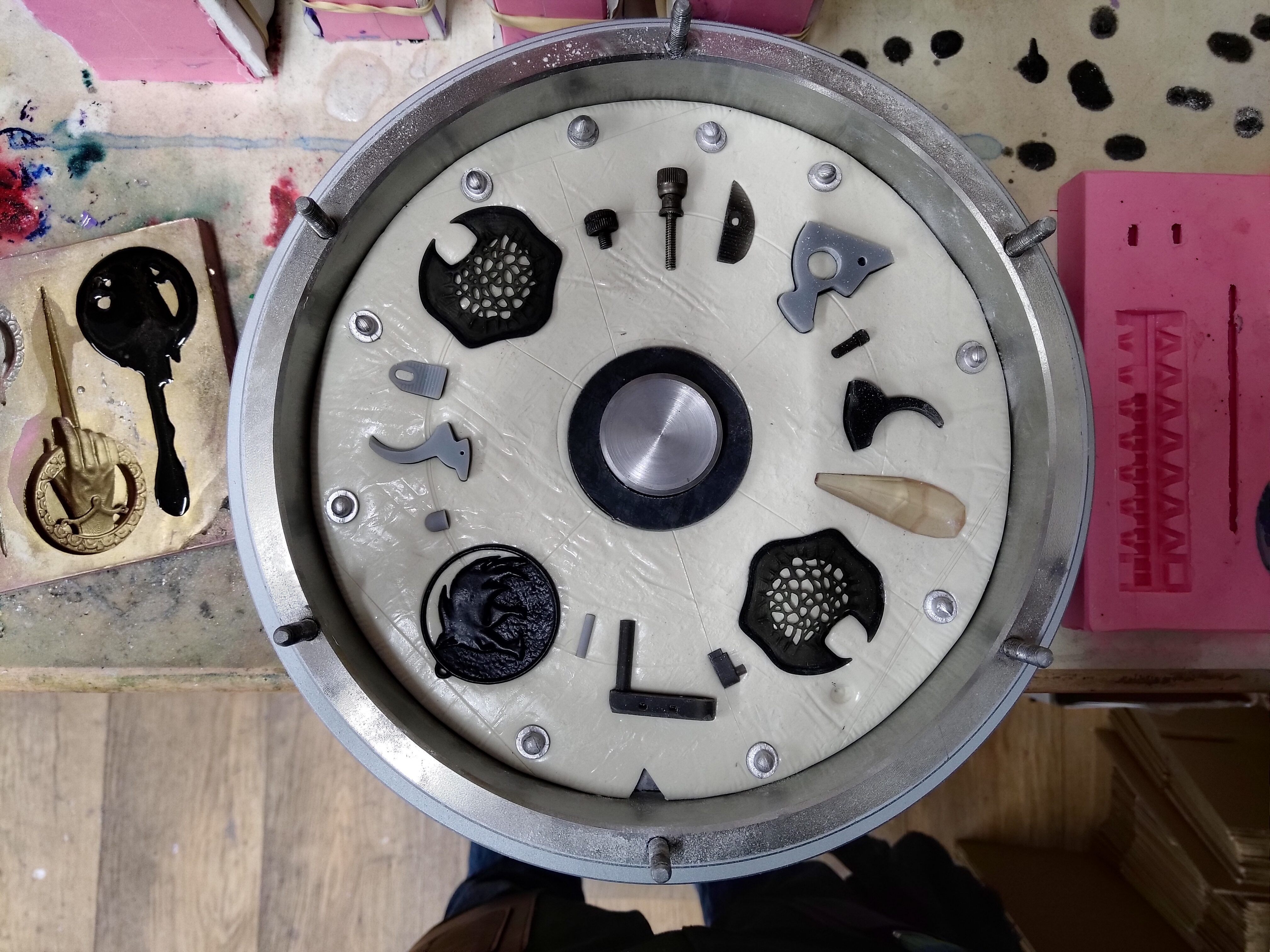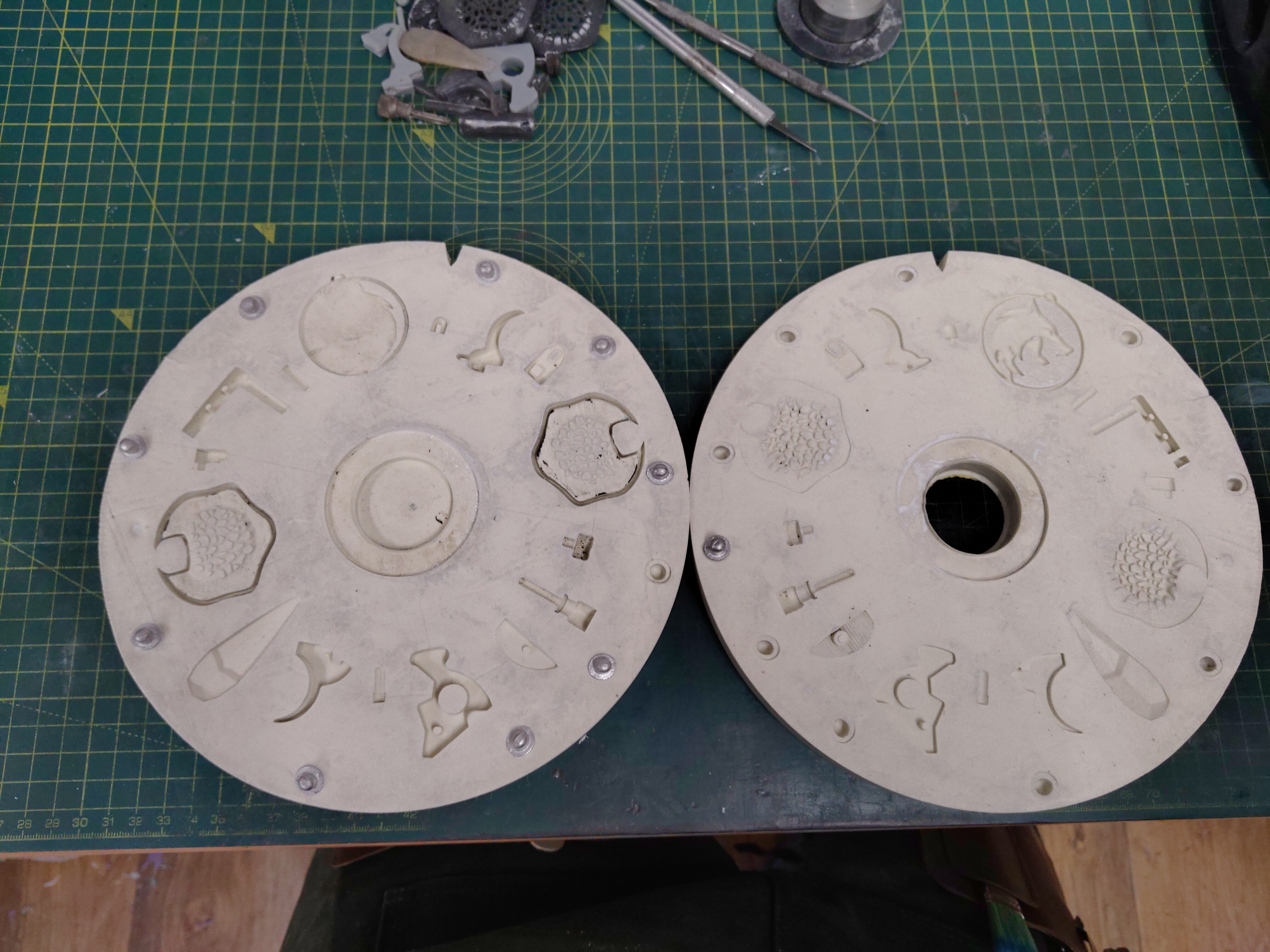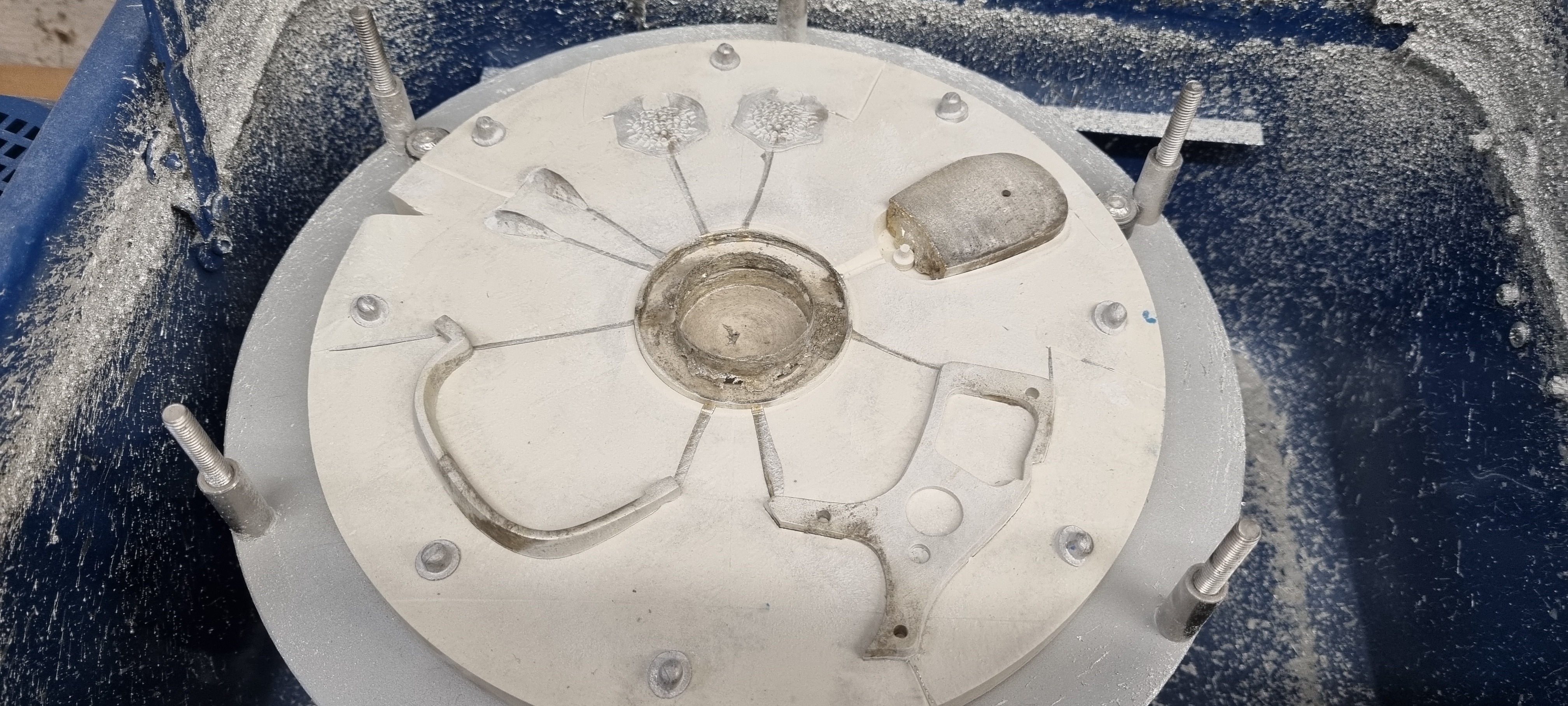 A few spins later and I had a few more parts...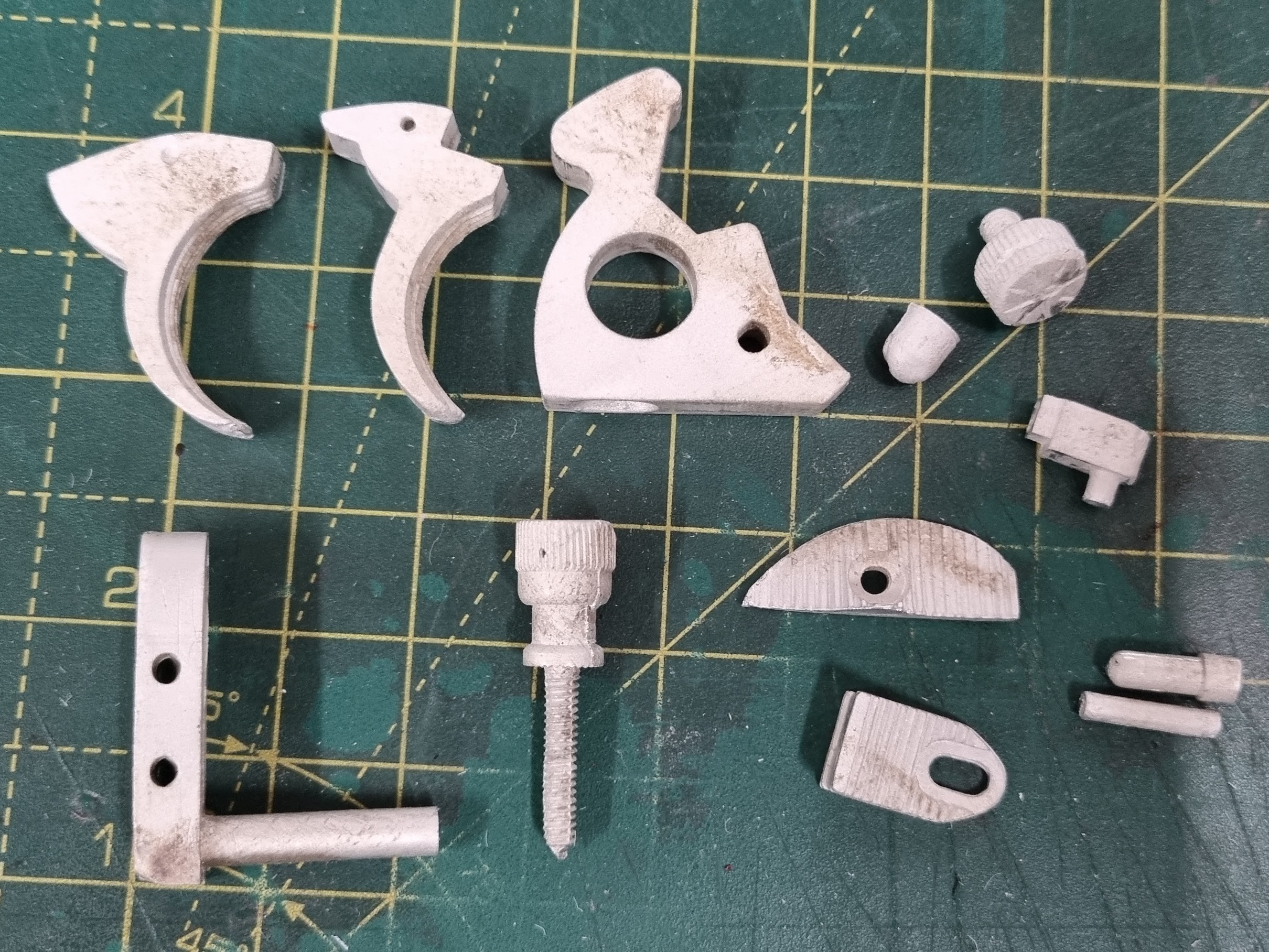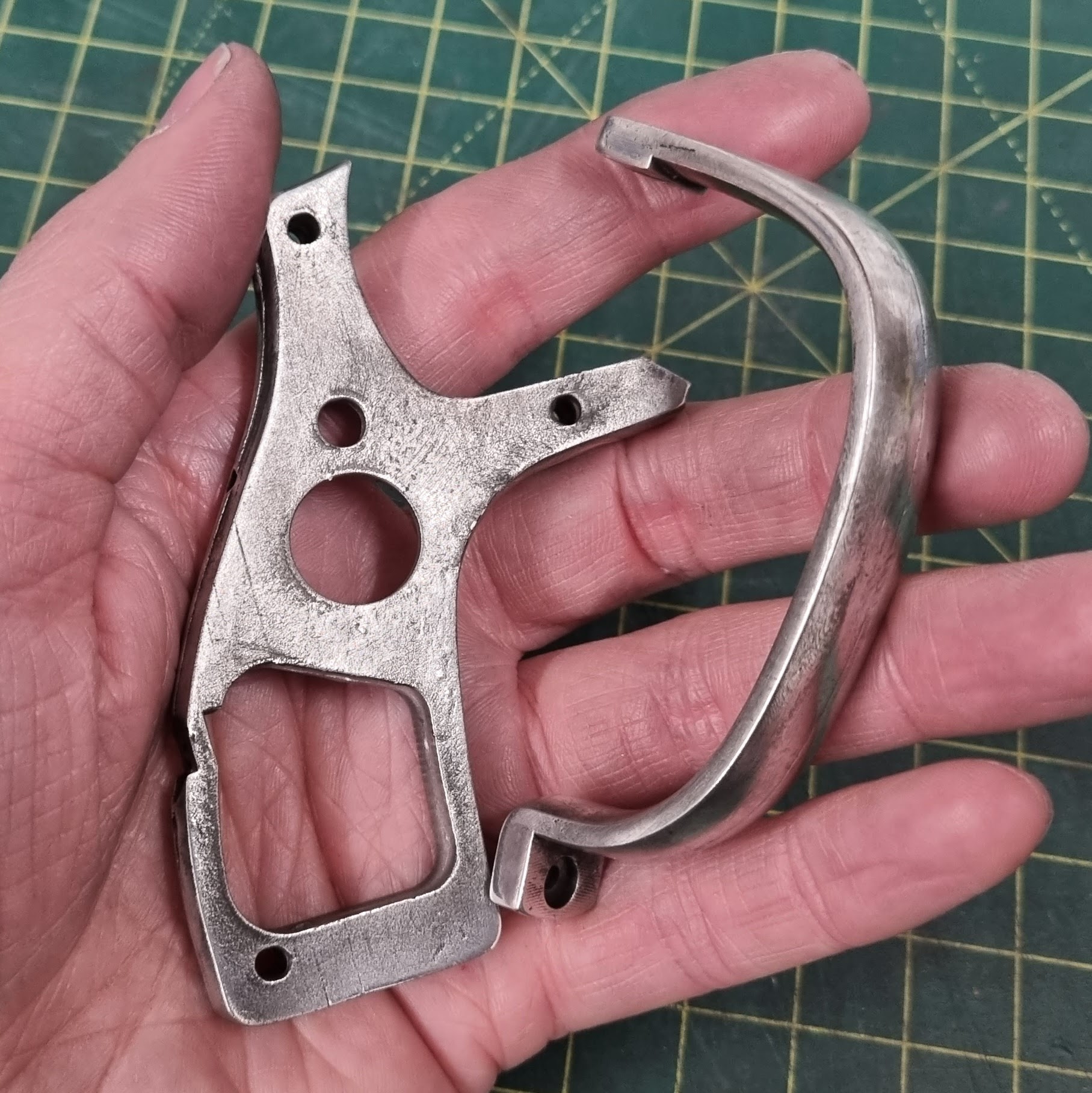 So that brings you up to date on the progress, there is a long way to go yet. I plan to make the Black parts of the Blaster out of resin as they were on the original prop. I also ordered in some Brass for the rounds. They are duds and due to UK laws I will hafto drill holes in the sides of them but you wont see as they will live in the cylinder.