I am a big Mass Effect fan, and have some friends who are as well. For Calgary Comic Expo (CCEE) this year I have some friends who want to go as Shepard and Miranda. They asked me if I could build pistols for them for the show. We decided on the Paladin/Carnifex.
I decided to do a foam build on this one, as I knew I was going to be moving, and wouldn't have reliable shop access for a wood working project.
I started with a line drawing of the pistol. I found a nice render of the pistol on DeviantArt (
Troodon80
). I traced main lines and used that drawing as my template. I also followed the PunishedProps tutorial as I went along. Bill did a really nice build of the same pistol a few years ago, and his tutorial has been a great resource.
I used craft foam sheets (about 1/4 inch thick) and laminated several pieces together to form the core of the pistol. I included different patterns on different layers to get the 3D details. The foam was laminated using a non toxic contact cement.
Then I started to carve some of the main curves using a knife. It is important not to cut too much off, because it is harder to add bulk back on.
On the outer layers, I added many more details, mostly with an exacto knife. I also used some detail files, and a plain old pen body for making nice holes. I also used files and sand paper to continue smoothing out the rough cut areas.
I continued on from there by adding further details with craft foam, and wood. I also used drywall putty to fill areas that needed attention.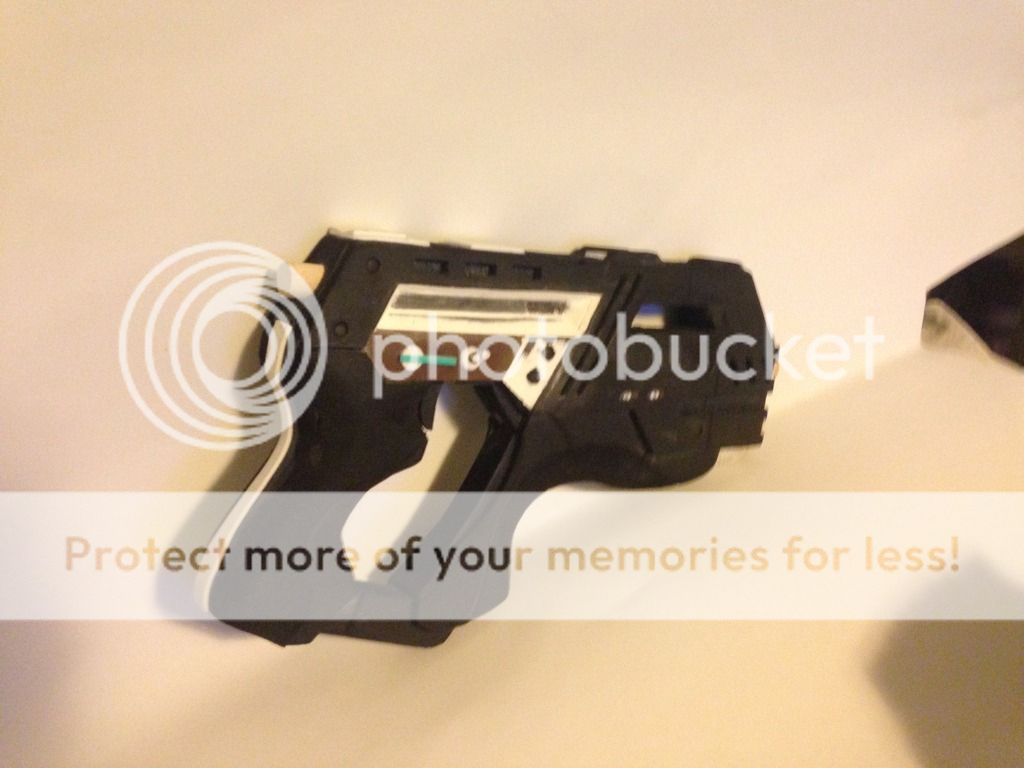 I have about a month left to go. I am almost ready to prep it for molding. Then casting. Then painting. Let me know what you think.