I picked up another historic lighter off eBay apparently (previous one is the Walter K. Whigham wedding gift Touch Tip lighter from Ronson with engraved names on it; that guy had a record breaking steam engine named after him in Britain and worked for the Electric Board during WWII and got married in 1943 as it's written on the lighter; it's pictured several pages back in this thread).
This
lighter appears to be the one given to Lt. Dean "Diz" Laird from the VF-171 Squadron (Squadron was named that between August 11th 1948 and March 15th, 1958). In any case, Commander Laird is a living
legend
(the only WWII Ace to shoot down both German and Japanese planes). The lighter itself wasn't used in a movie, but Mr. Laird did fly planes and bombers in 20th Century Fox's movie
Tora! Tora! Tora!
He was stationed at Miramar in 1969 (aka "Top Gun" Naval Aviator school). Unless he died very recently (I couldn't find any evidence of that online), he's still living and is now 99 years old I don't know how it is that this lighter came up for sale.
These articles were written 2 years ago and was flying a plane at 97 years old:
U.S. Navy Commander Dean "Diz" Laird went from shooting down Japanese airplanes to flying replicas of them over Pearl Harbor At a luncheon of the
www.historynet.com
Here's a picture of the Dunhill Rollalite Table Lighter in question I've since cleaned and installed a new wick and packing. It's working fine now, although it's missing the little spring that helps you move the lid up/down and props it up while it's open. It opens and closes just fine without it, though. After a cleaning, it looks quite good again inside and out. Somehow I think if history buffs had any idea this lighter was for sale, I wouldn't have been able to touch it for the price I paid for it (ridiculously low even for a Dunhill Rollalite of the era, IMO). Here I picked this up with a friend of mine in mind who still smokes and likes Dunhill lighters and has offered to buy my other Dunhill Rollalite desktop lighter (that one is near mint again after cleaning and a new wick and packing also and is pictured a few posts up) a few times. I think I have to hold onto it now. This is clearly museum level stuff.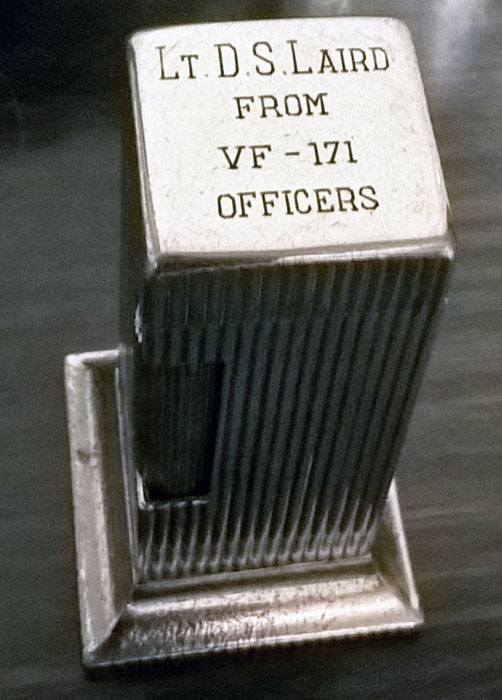 Last edited: