Hi everyone!
Since I didn't see a dedicated thread for builds related to this run yet, I figured I'd open one myself to show my progress
. For anyone else working on one of these, feel free to jump in and share your builds!
Big shout out to
DaveP
for making this wonderful kit available, it was a blast putting it together. His thread can be found
here.
A few details on my build:
-The bronze/gold color on the 'windvane' section is a Humbrol 54 Brass Metallic Acrylic Spray. It's a somewhat delicate paint to work with, needing a lot of time to set, but the color is wonderful. In stronger light sources the color leans towards a nice antique gold, while in darker settings it tends to lean a bit more towards bronze.
-I 'aged' the control box rails with a light touch of acrylic paints and pens to make it lean a bit more towards a deeper bronze tone without losing sight of the actual material underneath. The grey rails underneath were painted with a custom mix of paints.
-Some fake rust was added to the grub screw in the emitter to match the actual prop a bit more and I added a bit of green to the edges of the clamp card. A tiny bit of weathering was added to a few sections of the hilt.
-As Dave mentioned in his Project Run thread, it can be tricky to screw in the tiny screws beneath the red and green arrows. Mine also didn't go in fully flush, but fixed this by simply snapping off close to a millimeter at the end of each one. Fitted like a glove afterwards.
-The 3d printed PCB inside the control box was probably one of the most difficult things I've ever painted. The details are just incredibly tiny. Probably repainted the whole thing 3 times over before being happy with it!
-I will probably still end up smoothing out the screw on the second emitter ring a bit more.
PICS!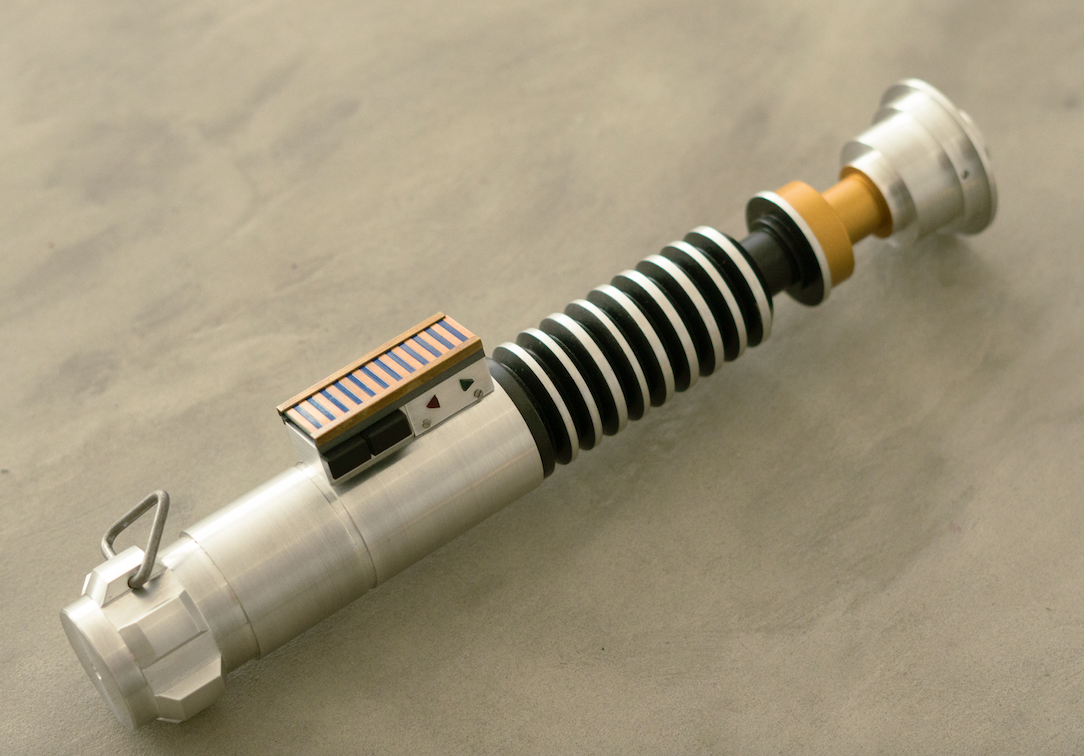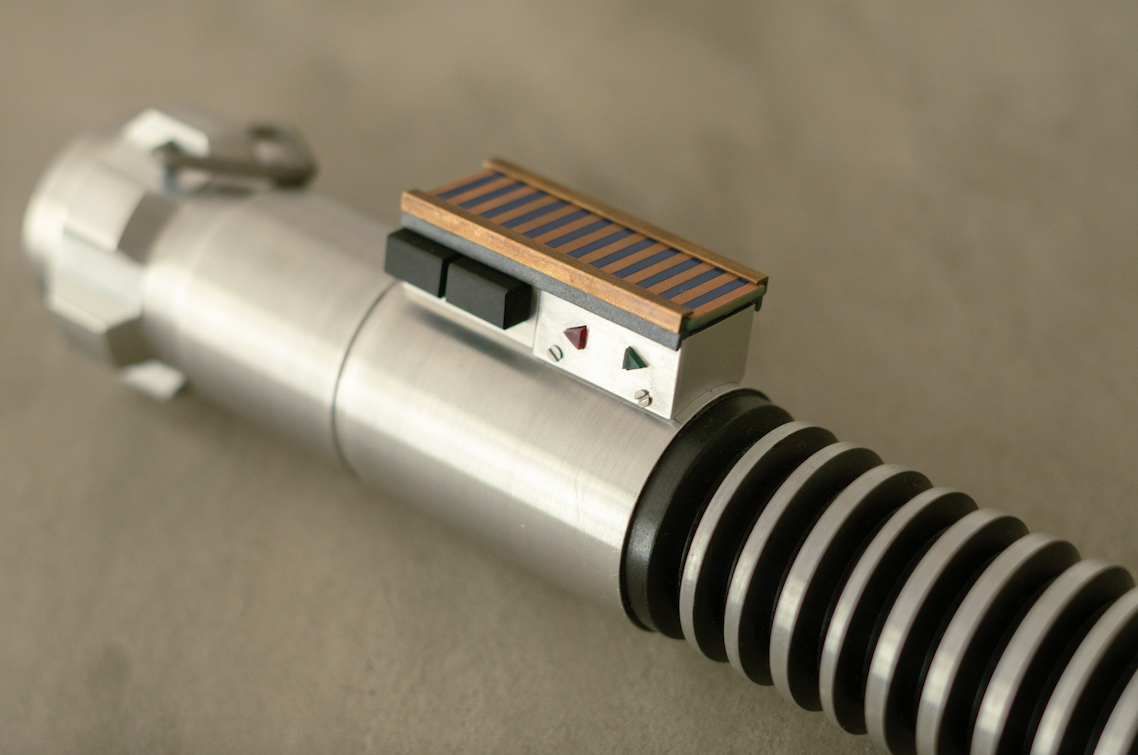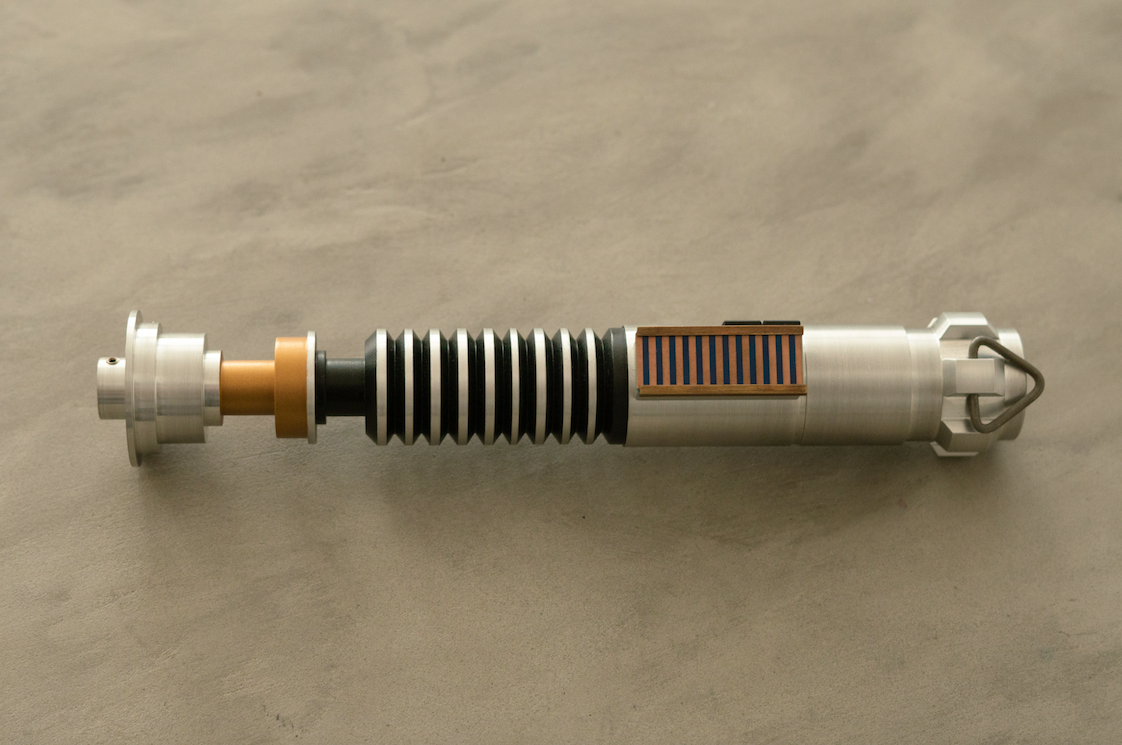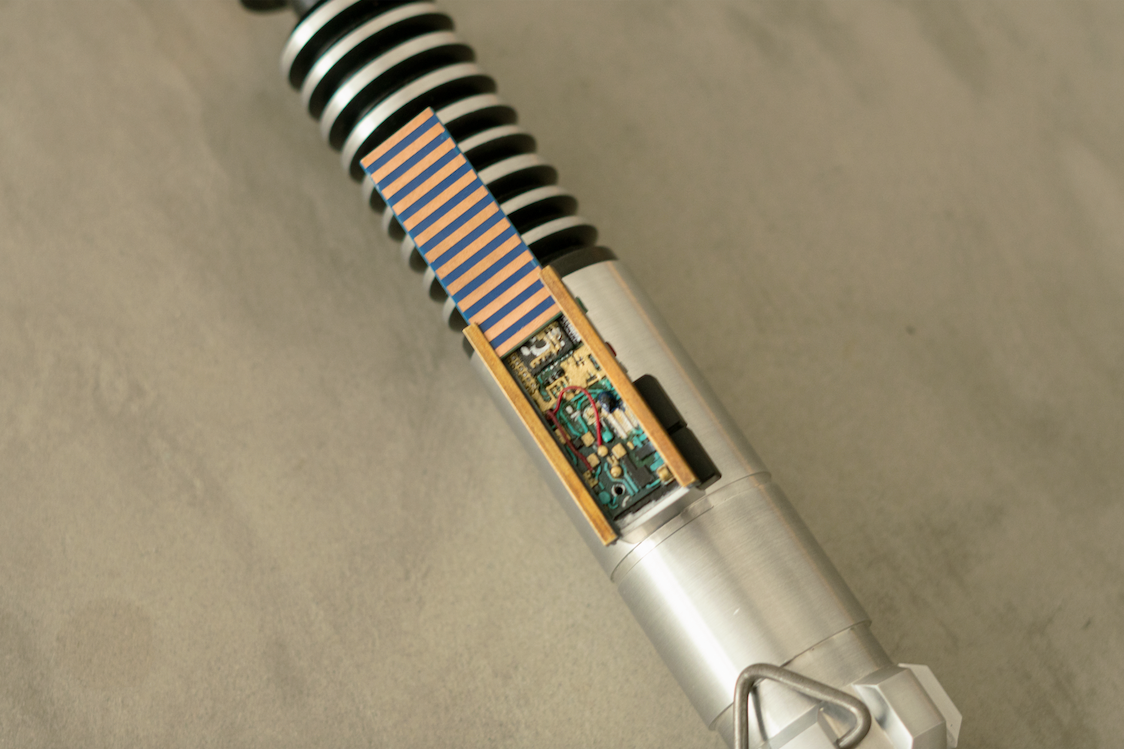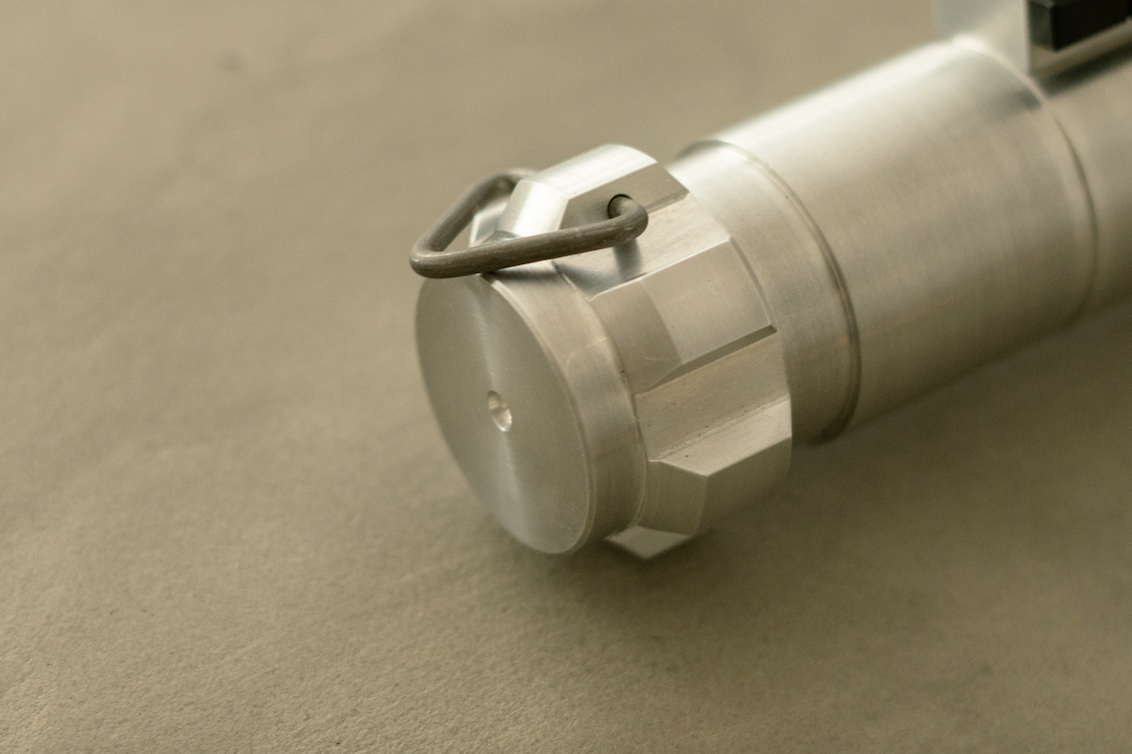 Hanging out with its KR Graflex (B-Stock) predeccessor
.
And for a bit of fun with flashes and photoshop: an attempt to recreate one of the shots of the original props in the
reference thread
(credit of course to whoever took the original!)
Last edited: