"HOW-TO" Install a stopwatch into aStar Trek TOS Comm.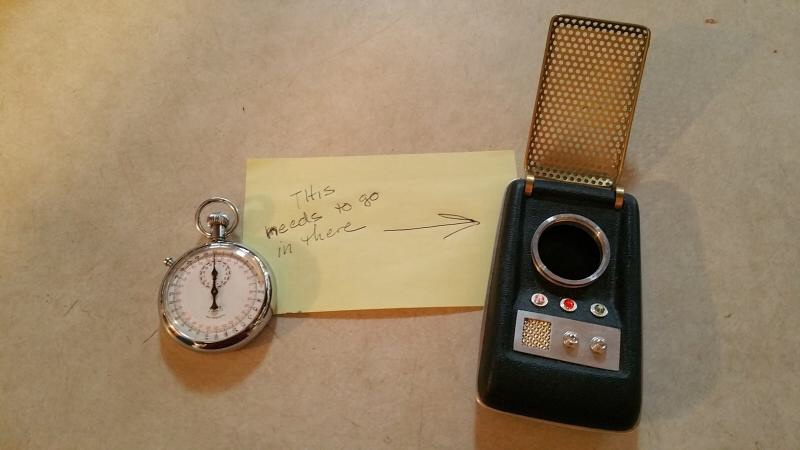 Here are the tools you will need...
The first thing you need to do is remove the front crystal and back cover of the watch.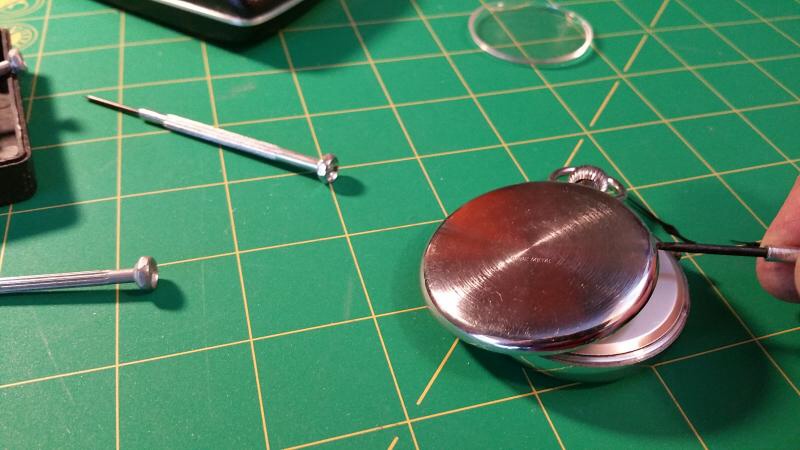 Then using a hand removing tool pop off the watch second and minute hands. It is very important that you get the tool, if you try prying it off plyer or a flat blade screw driver you will snap the shaft off every time and ruin the watch!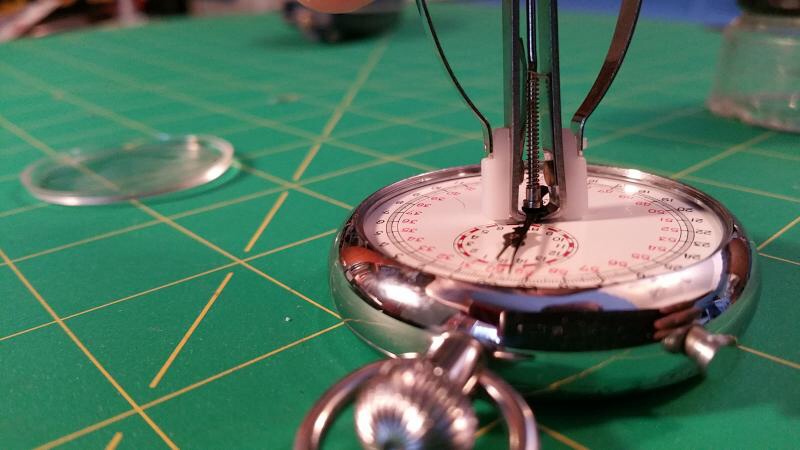 More to come...
- - - Updated - - -
Next, flip the watch over and remove the dist cover.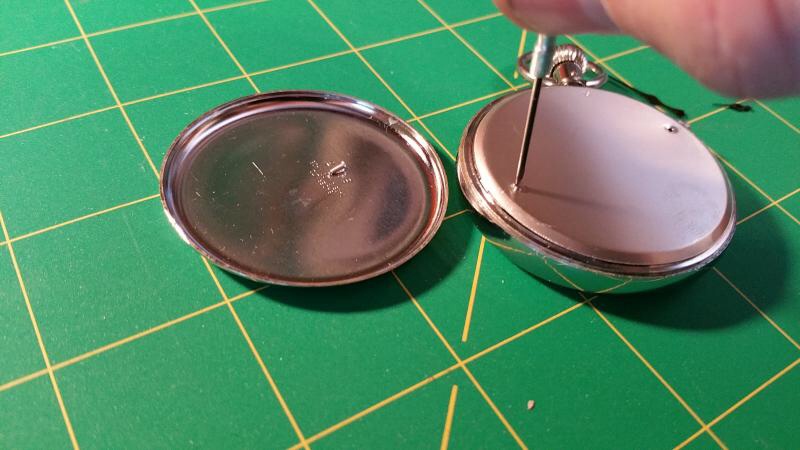 Then remove these to screws and capture leaf holders. The inner workings will now come out of the case. I use the back cover to hold all the screws so you dont looks them!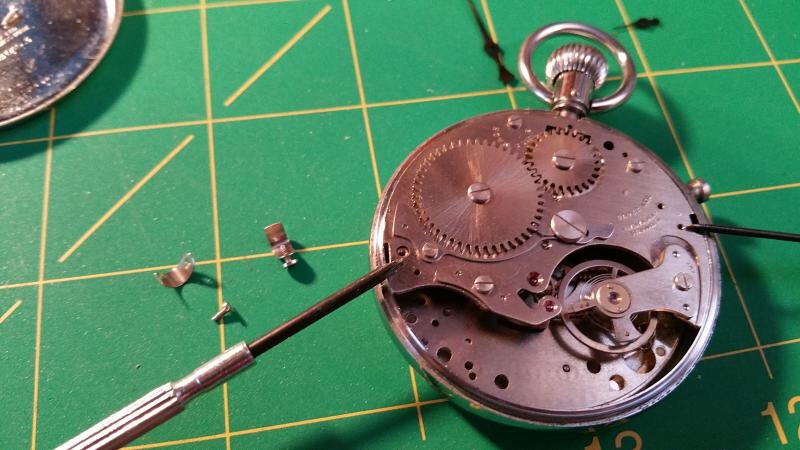 Next flip the inner workings over and remove the two screws the hold the front face on.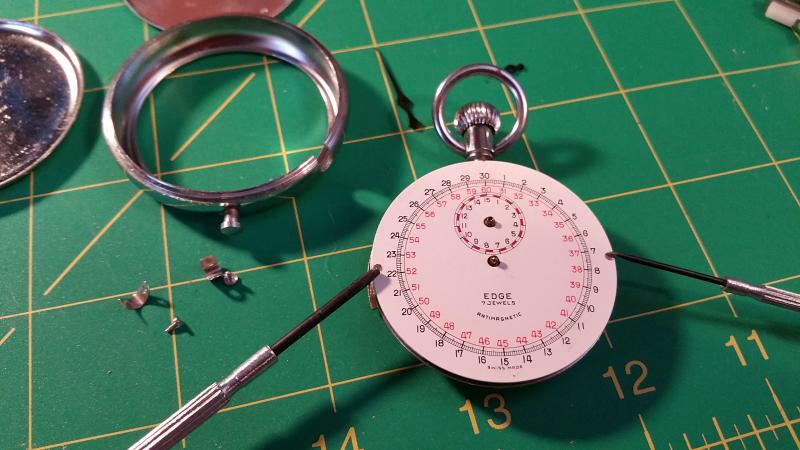 More to come...
- - - Updated - - -
Now with the front face removed Take off the minute hand reset cam. Leave on the second hand reset cam.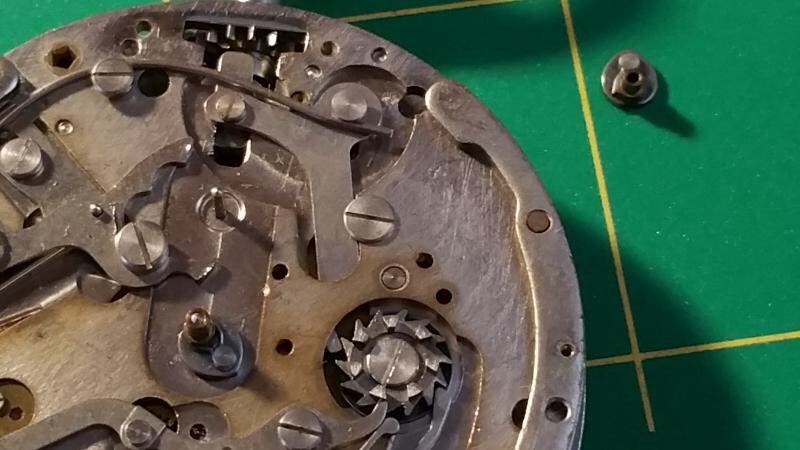 Now you will flip over the face plate and install it face down but first you must in large the minute hand hole. if you don't the shaft will drag of the face plate and stop the watch. The hole ends up off center so you have to enlarge the hole! I use a pointy file to do this.
re-install the face down plate. note how the hole is off center but the enlarged hole takes care of the issue.
next of your watch has the two button reset you need to remove the second button, this is no longer needed. remove the small C clip and the button falls right out.
Next remove the cord clip.
- - - Updated - - -
To attach the Moire bottom to the watch you will need to use the second hand to make the connection. first clip it down a bit shorter.
Then I machine an 1/8 washer using a phenolic rod stock.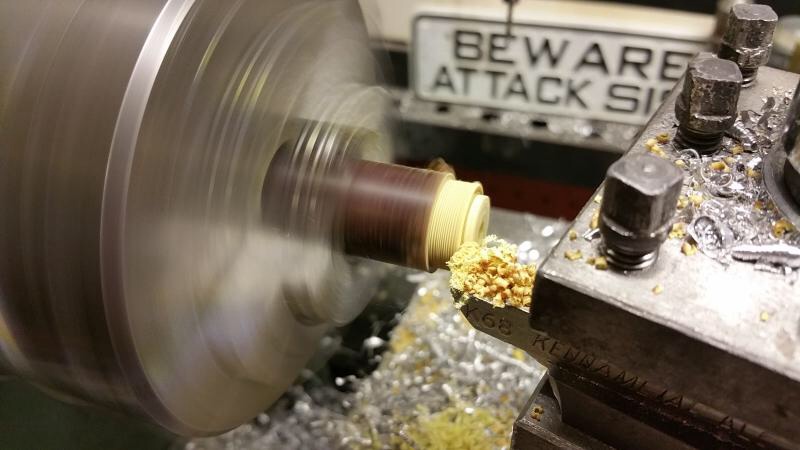 Once it is machined I attach it to the watch hand using a small amount of Household Goop Glue.
Install the inner workings back into the case.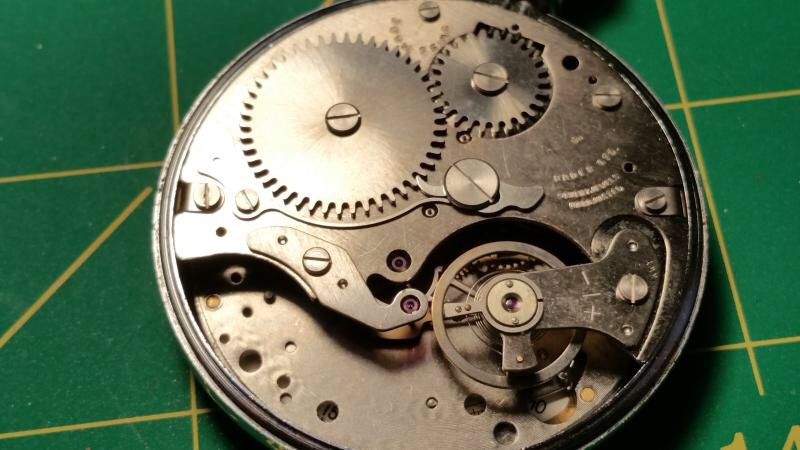 When the glue is set re-attach the assembly back on to the watch second hand shaft.
- - - Updated - - -
Now using the goop glue install the watch into the communicator making sure everything is centered!!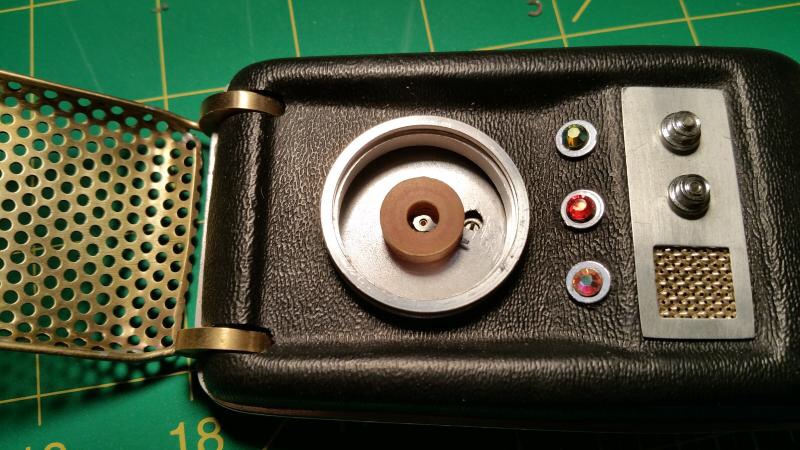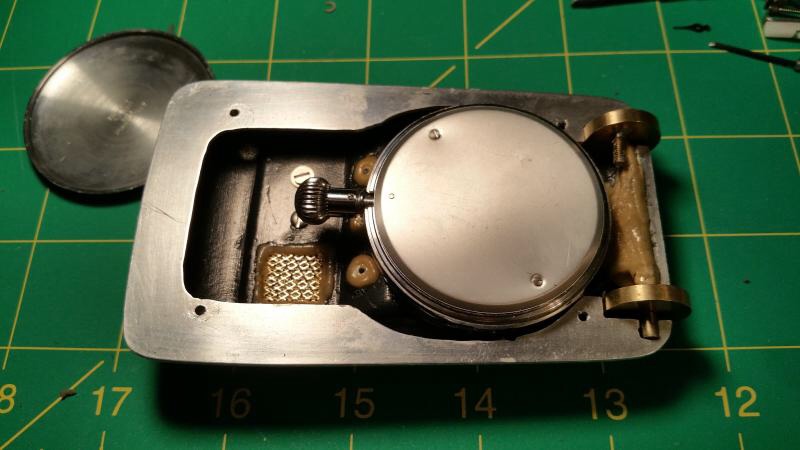 Glue bottom moire to the Spacer.
The finished Moire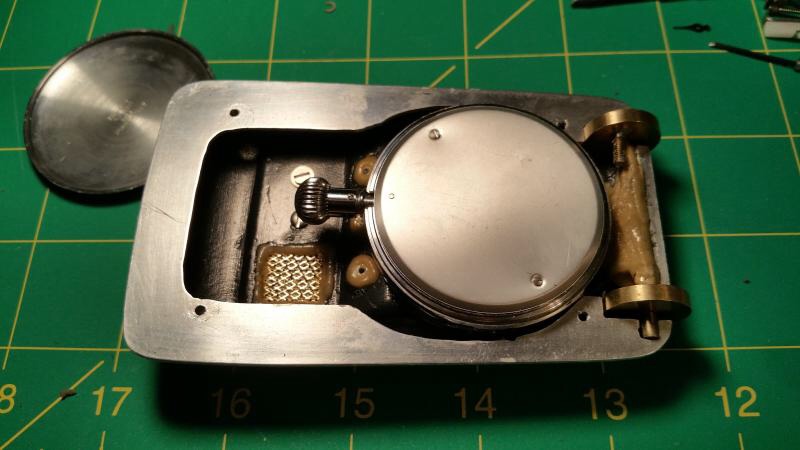 - - - Updated - - -
Finish Alpha Hero Communicator video
Last edited by a moderator: