I'm just getting into using silicone prosthetics, so I need some advice. I have a set of reusable silicone elf ears from Geekling Creations. I love how realistic they look, but I have absolutely no clue how to blend the edges in to make them less noticeable. I'm fairly certain from what I've read that it's impossible to make them invisible unless they're one time use, which these are definitely not. But I'm looking for a way I can have a blended enough edge that I can put my hair up and it won't be immediately obvious.
I'm currently using skin-tite to attach the prosthetics, but can I blend with that too?
Any advice is appreciated!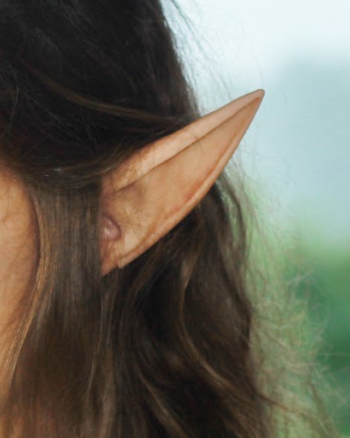 Picture is of ears attached but unblended. I'm also working on learning how to attach them well too.