I've posted some of my costumes in the non-predator board. Last night I was inspired to sketch up a concept for what I hope will become my second Predator suit after 18 years (well, I'd say this is the TRUE first one because the previous one was really crappy).
Anyway, I don't have a name for this guy yet (any suggestions?) but he has full body armor and the armor covers 90% of his body. He is an Elder. I intend to get some sort of latex "sleeves" to cover up the openings at the elbow and knees. Also other latex pieces to cover the underarm and "boxer shorts" area. He's got a kama (half-skirt) and a cape as well. A unique feature will be the scale "sleeves" and ab armor, inspired by a Chris Howe artwork.
So here he is (sorry for the crappy quality of the pics, I did not have a scanner at hand!):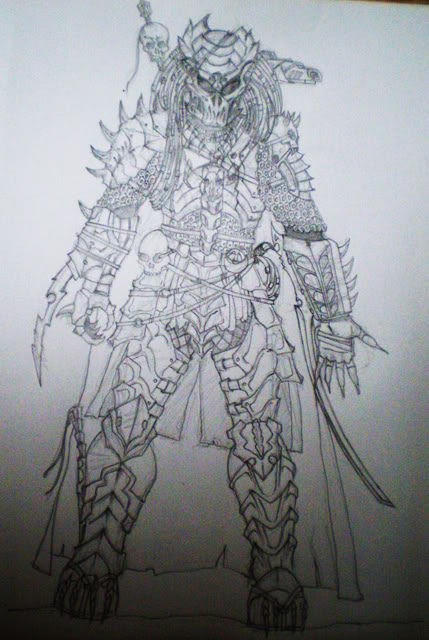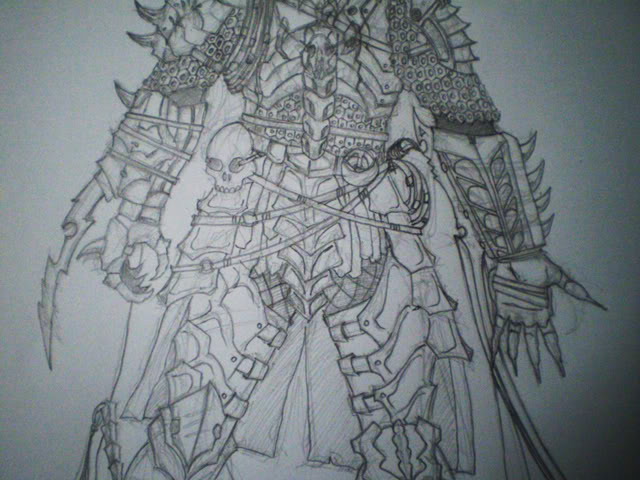 And here are pics of his bio:
I'll be posting up concepts from time to time, but I don't know when I will be able to start. I intend to do more research before I lay the first foundations. If I were to make this, I would use a paper base (some sort of board, probably covered with paper tape) and then cover this up with a layers of resin and bondo. The details would either be sculpted from floral foam or paper clay. I may cast a some parts, if need be.
Let me know what you think!