Re: FULL SIZE Alien Warrior head.
As promised: Jay's POLYSTONE head: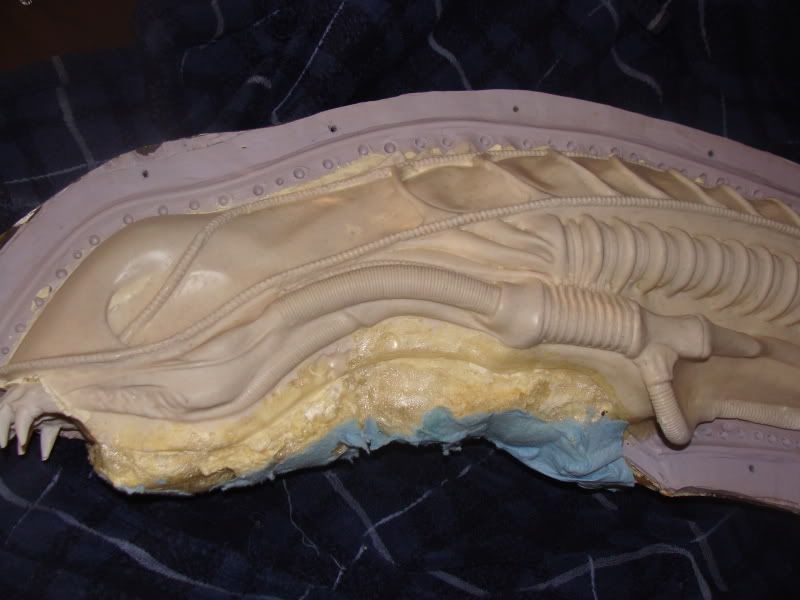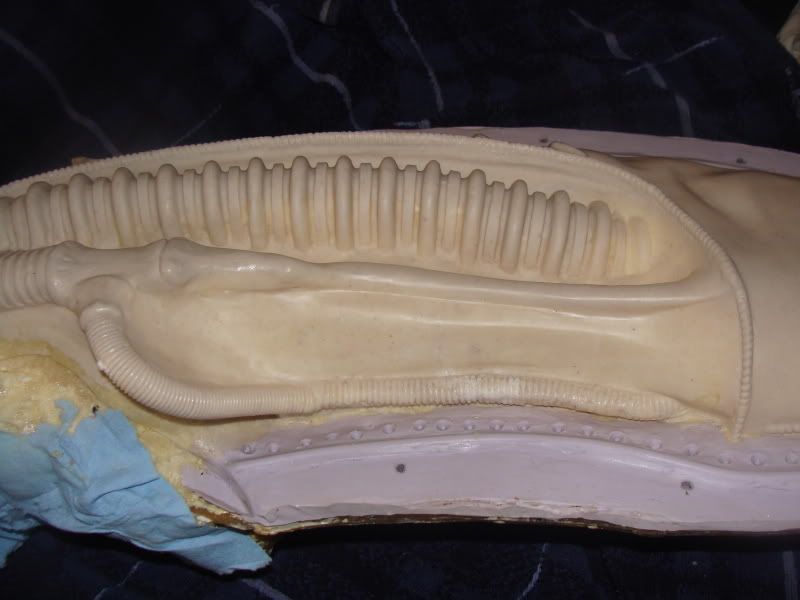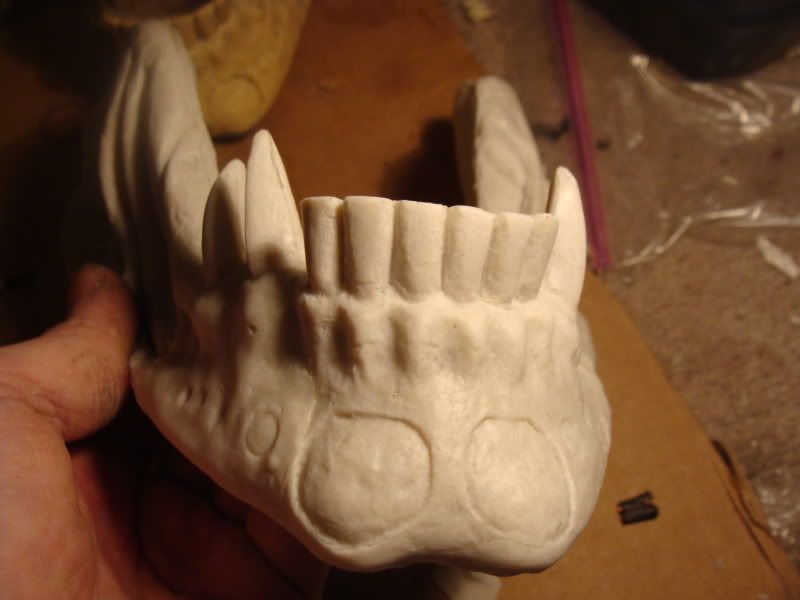 ALso a life-size T-Rex tooth made from the same material. This tooth project is what really got me to experiment with the stuff and figure out how to make it work with large molds and no vaccum chamber.
Polystone is nearly 80% marble and quartz by weight. Its unbelievably hard and heavy (like a real marble sculpture) Its a lot more work to make them this way, but if you want the very best that will never rot, warp, and probably outlive you- this is the way to go. The extra work involved means they will cost $75 more though.