Well I'll be damned !
I'm just rewatching George Pal's 1960 film The Time Machine for the 100th time when I recognised a familiar costume in the scene where Rod Taylor witnesses a nuclear war. Several futuristic wardens were wearing a grey flight suit with ribbed chest details and a distinctive relief design on the shoulders.
Then I recognised it !
It was the same flight suit that Leslie Neilson wore in Forbidden Planet in 1956.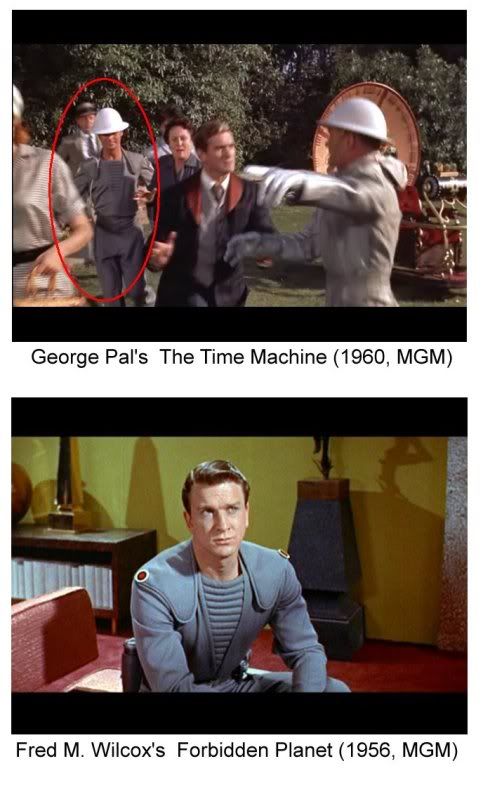 Both films were made by MGM.
Mentor Huebner is credited by IMDB as being in Art Department for both classic films.
Helen Rose is listed as the costume designer on Forbidden Planet but I can't find any record of her working on The Time Machine......but they are definitely the same costume !!....
Did anyone else notice this ?
I can't find any reference on the interwebs?
Do I get a Geek medal or at least an Honorary mention on the Big Bang Theory ?