Printed 3 sets of leading wing edges and wing airbrakes 1/18th scale.
The latter curled a bit as they are only about 2mm thick, flatten out easily enough with a blast from a heatgun though.
Working on my own 1/18th, realised I just need to do a bit a day. I keep waiting for a big block of time but have too much else on at the moment to do that.
The chine part of the wingtips I had printed in abs were too flexible at 1.5mm thick, guessing the originals may have been brass sheet.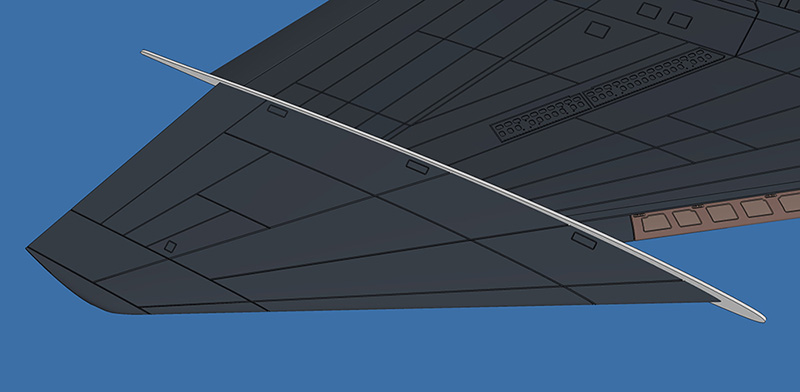 So going to get some machine grade 1.5mm aluminium sheet and cnc them, maybe overkill, but al least they won't get accidentally broken.