Sr Member
RPF PREMIUM MEMBER
For me the Han Solo DL-44 blaster is my favorite and one of the most iconic. A good friend of mine bought me a Field Marshal ANH DL-44 kit with all the steel parts! So here's Chris's beautiful kit, pre machined, as it came out of the shipping box along with Dark Energy Creations pewter T track and machined radial engine pieces. My goal is a hero look for display!
After disassembly, I wanted to smooth out the casting dimples & seams, remove the DENIX stamped lettering so this looked closer to a real C-96. I've followed many of Scott J's builds and enjoyed DiggsBarklightr's "No Filler" build and thought I'd give this a try...
Denix logo removed & casting dimples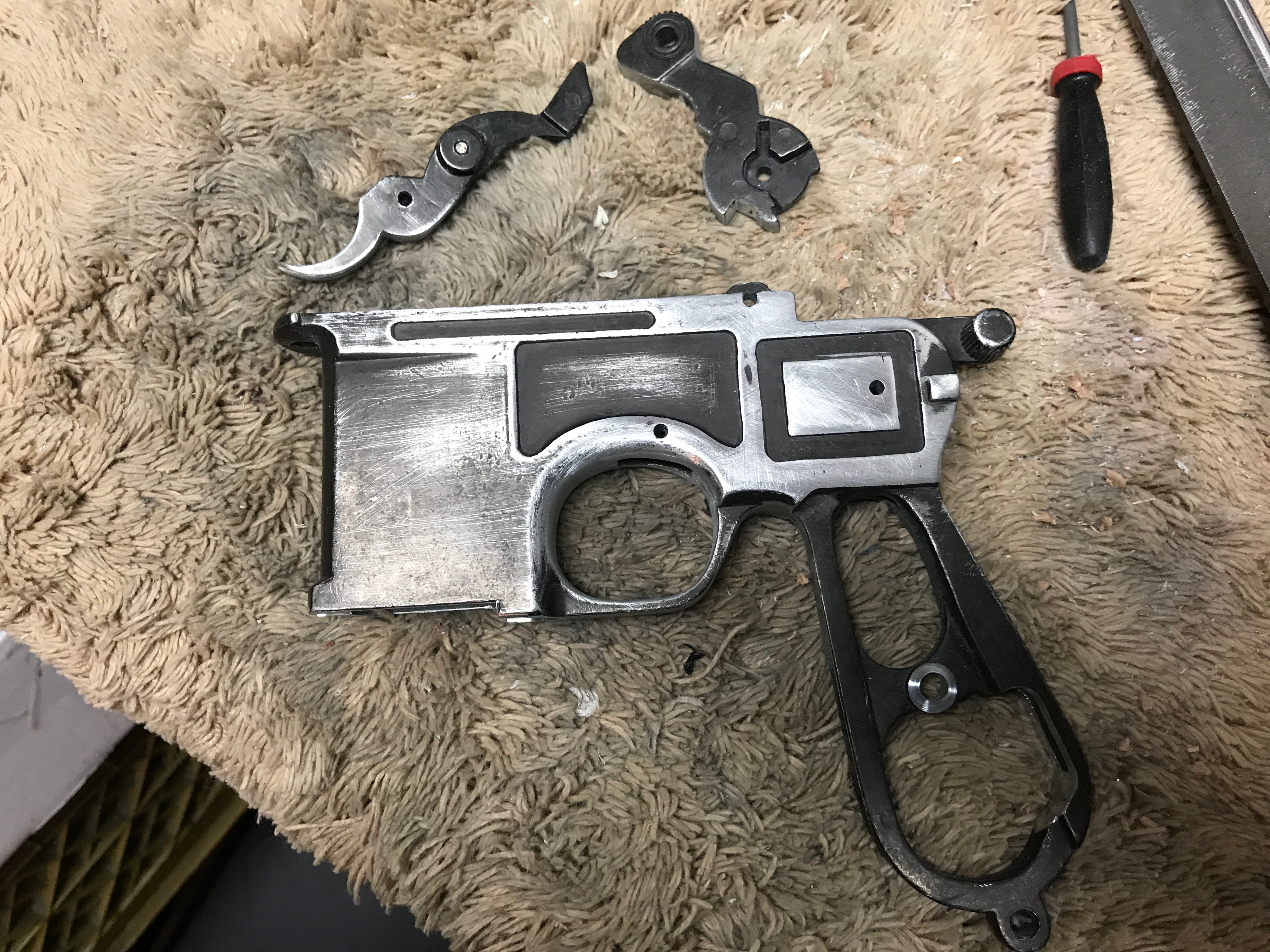 Hammer seams removed & knurling detailed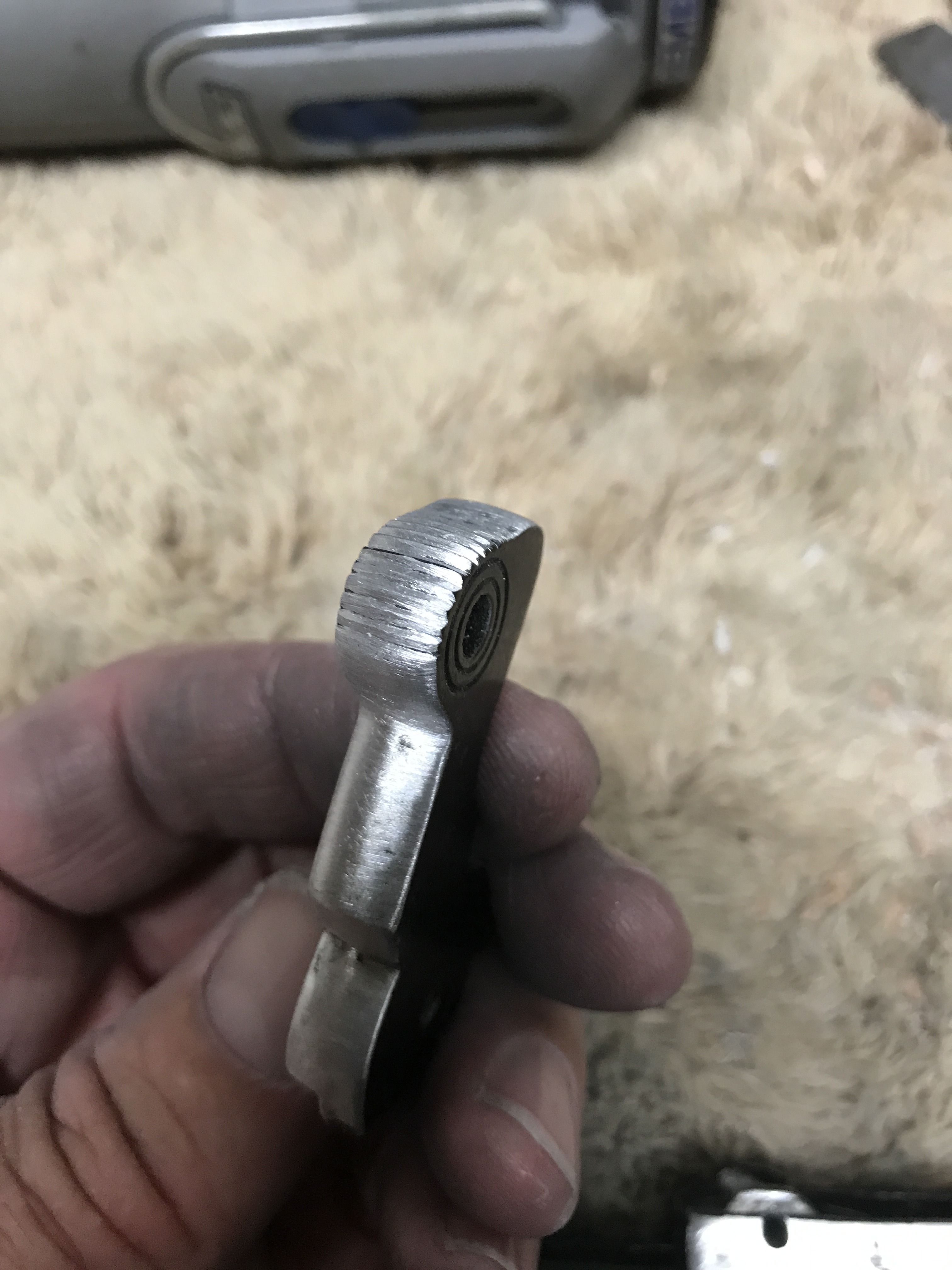 Put the trigger on a diet - this isn't done, it still needs a little work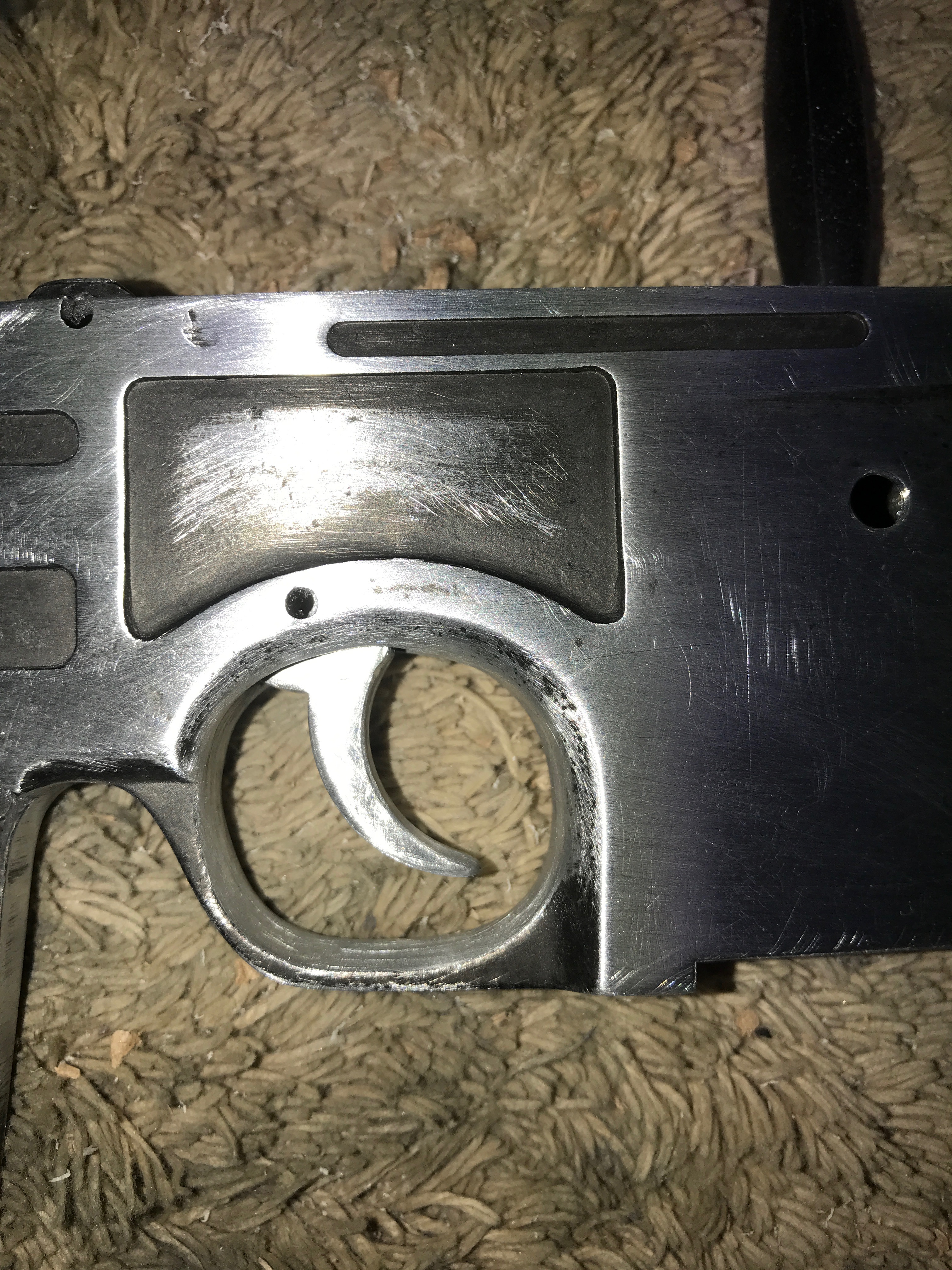 Hammer dimples removed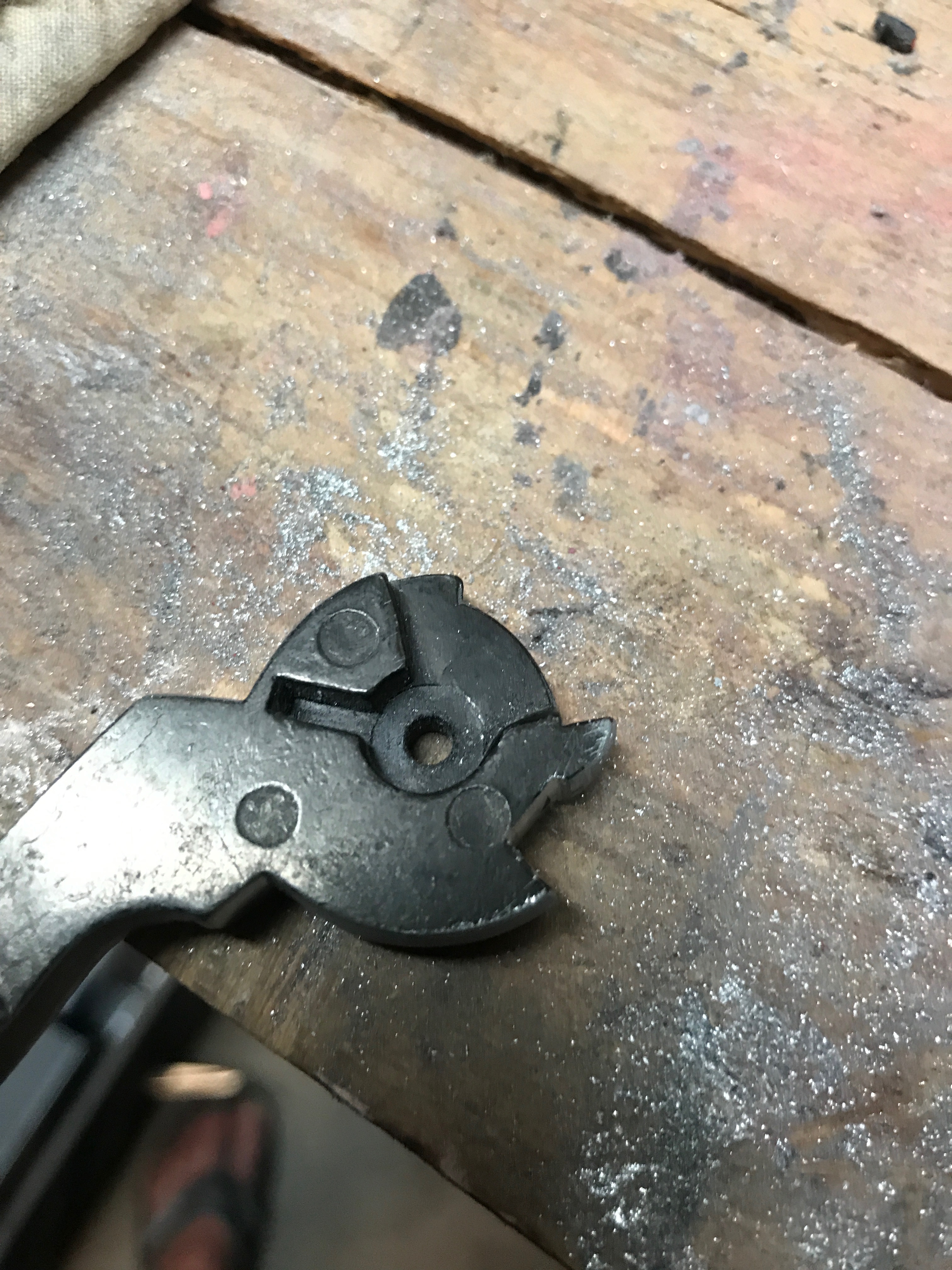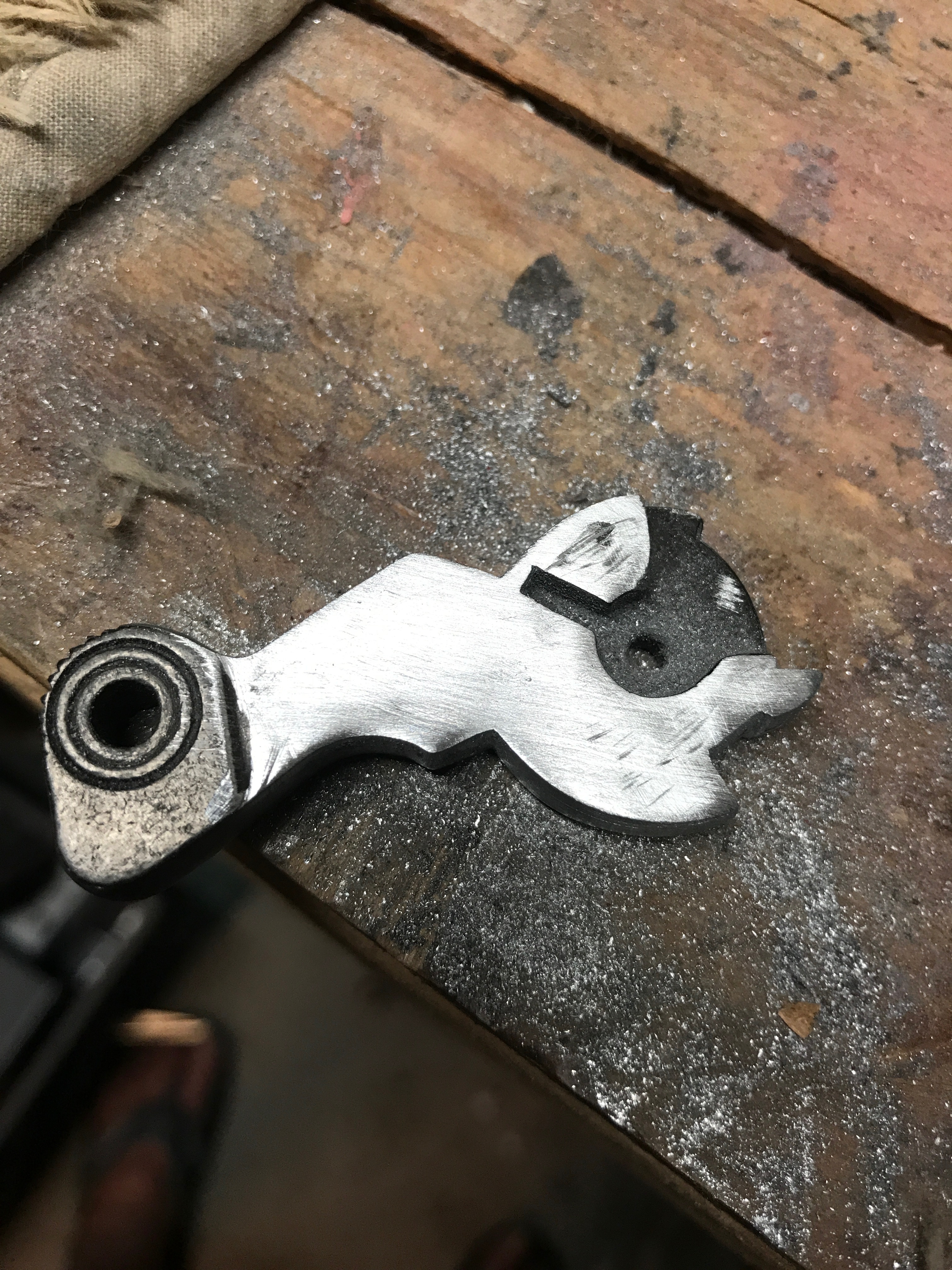 Upper dimples removed
Casting seams removed in the bolt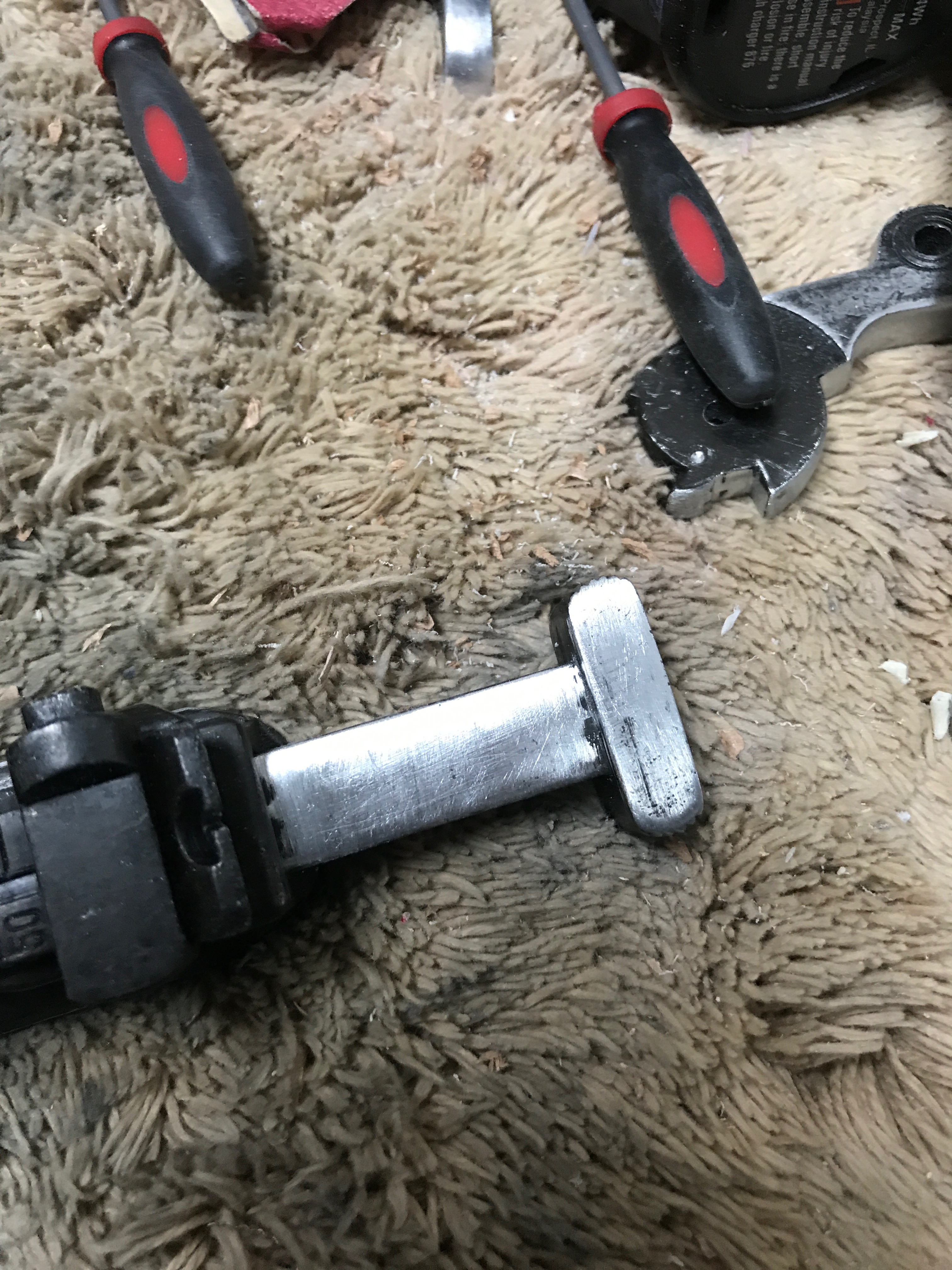 Bolt knurling detailed
I'm happy for my first few hours of work. Ordered Birchwood Casey Aluminum Black and will go by the sporting goods store today to pick up the Birchwood Casey Aluma Blue for the steel parts!