Sr Member
RPF PREMIUM MEMBER
Some time last year I started collecting donor kits to build up a studio-scale AT-AT. The idea was to 3D model much of the structure and then fit in a combination of modeled/printed and actual donor kit greeblies. My donor kit stash grew nicely during that time!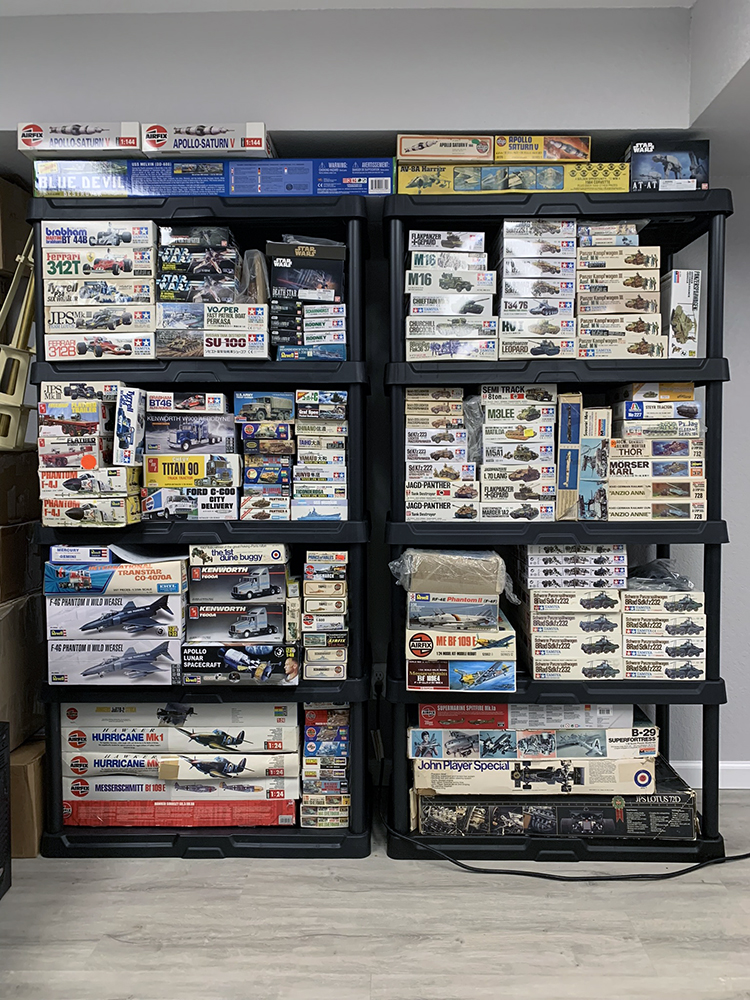 Then, about half-way through the process Merlin Models announced their plans for a kit of pretty much what I had in mind anyway.
Merlin Models AT-AT
With the hard work already done for me it made sense to just buy that fantastic kit. The kit arrived in early May and I started in on the build in between painting sessions on my escape pod.
It's a fantastic kit, full of very sharp detail. Nice and big!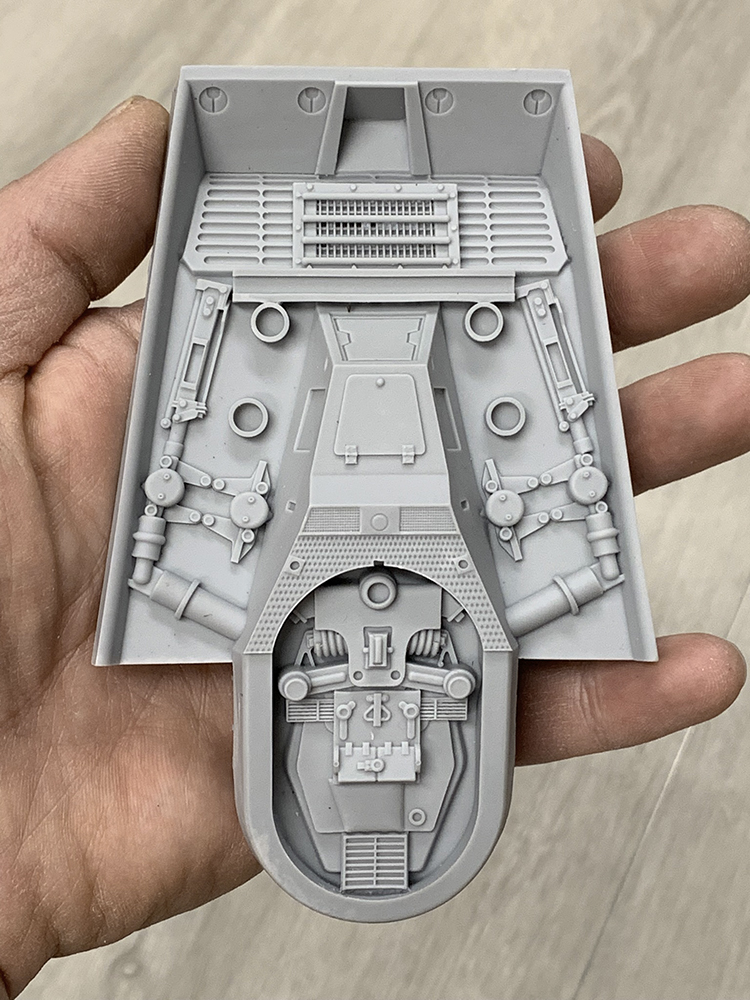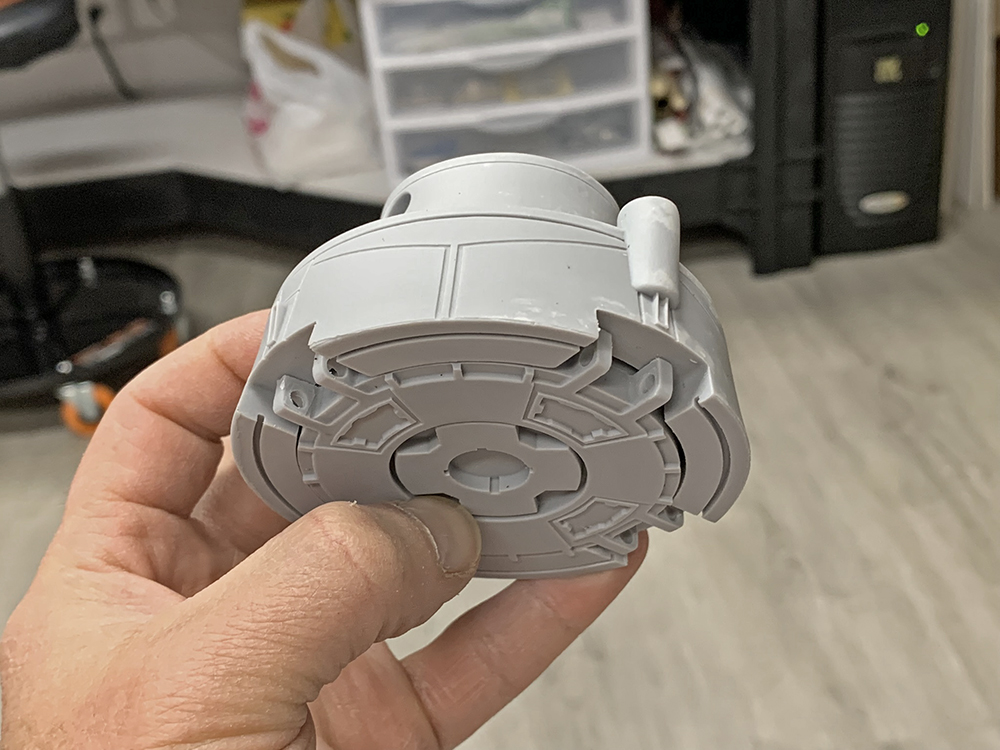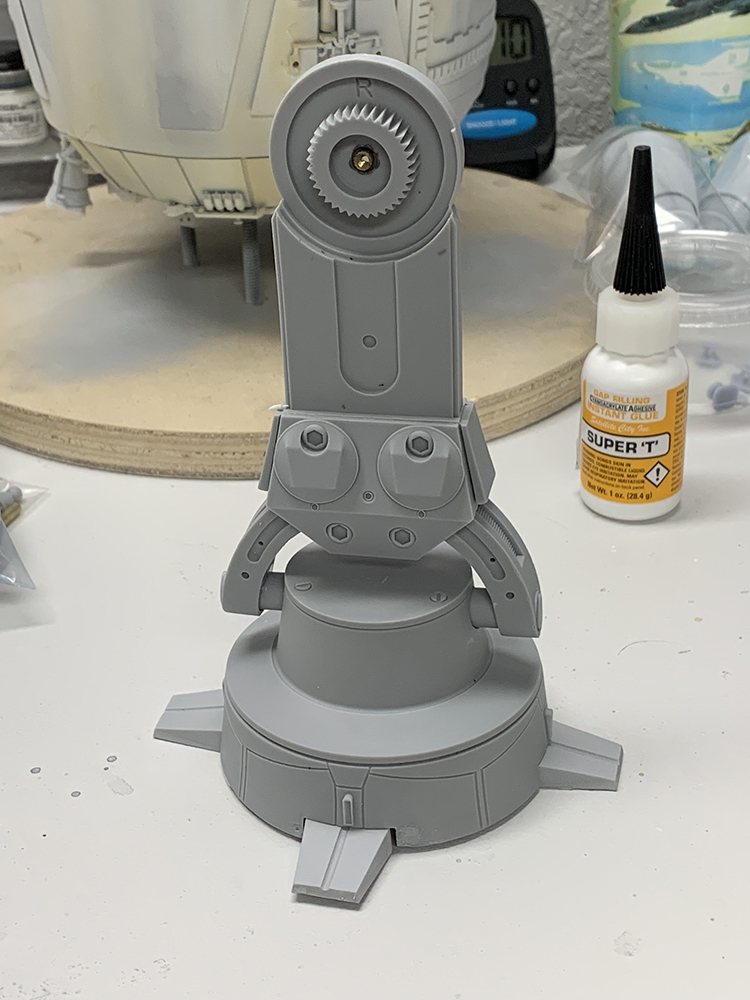 Fully functionally articulated!
I decided to add some pilots to my cockpit, so off to modo for 3D modeling and my Mono X for printing:
Not too worried about every little detail there because the cockpit isn't lit and for usual display is pretty dark in there. So you don't actually see much detail inside - it's just to hint that it's not just completely empty.
Assembly went very fast, just shy of two weeks I think.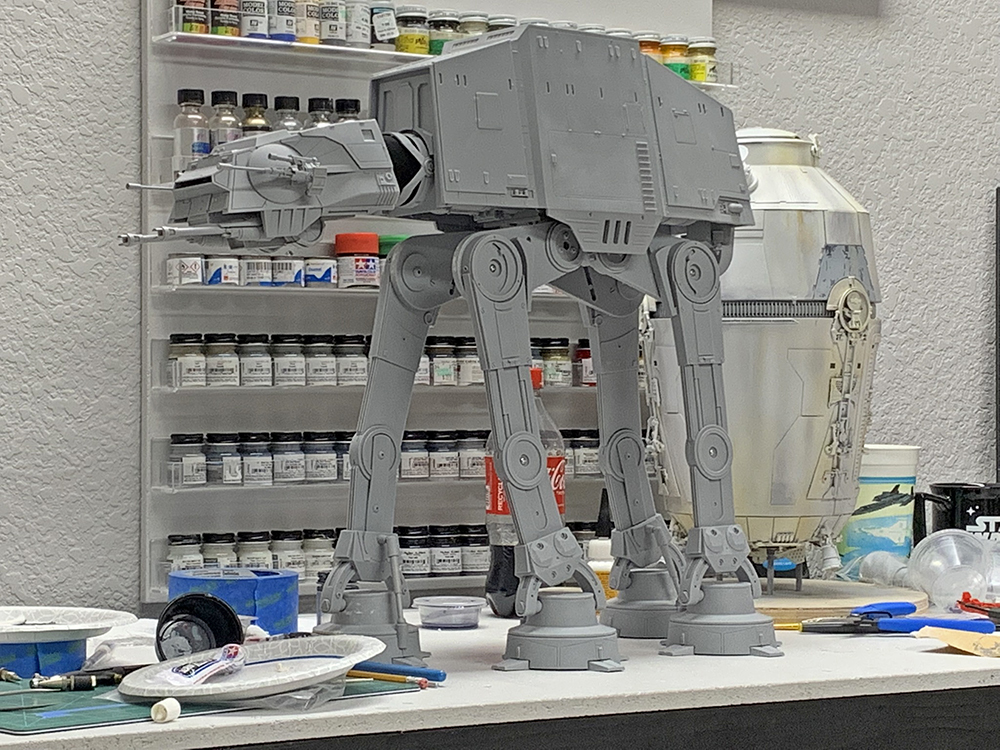 Time to start painting!
Dan