Hello everyone,
It's been about a year since I last posted on here back when I was building my CHAPPiE cosplay! Thanks to all the help and support I received the costume was a great success — so I thought it would be worth while to post about my latest build the Watcher from Horizon Zero Dawn.
What is a watcher?
Basically it's like a giant robot raptor with a large eye. It's job is to watch over and guard other robots in Horizon Zero Dawn. Here is an image:
Of course, like my last build it all started with planning. I used my PS4 to take reference photos of the Watcher from all angles, and then brought them into Adobe Illustrator to create my reference patterns. These were scaled accordingly to my body size (5'7" and 115lbs) then printed and taped together. From here I could begin!
Starting with the head, I made a template from the Side and the Top.
Once I had my templates printed out to size, I started to put it together... Here is a photo montage of the head progress so far! This project was started in late December so I have most of the head complete already... it weighs 4lbs currently and thats without any of my LEDs, electronics, sound, batteries, the eye, etc.
(Cosplay Foam by TrueNorthCosplay)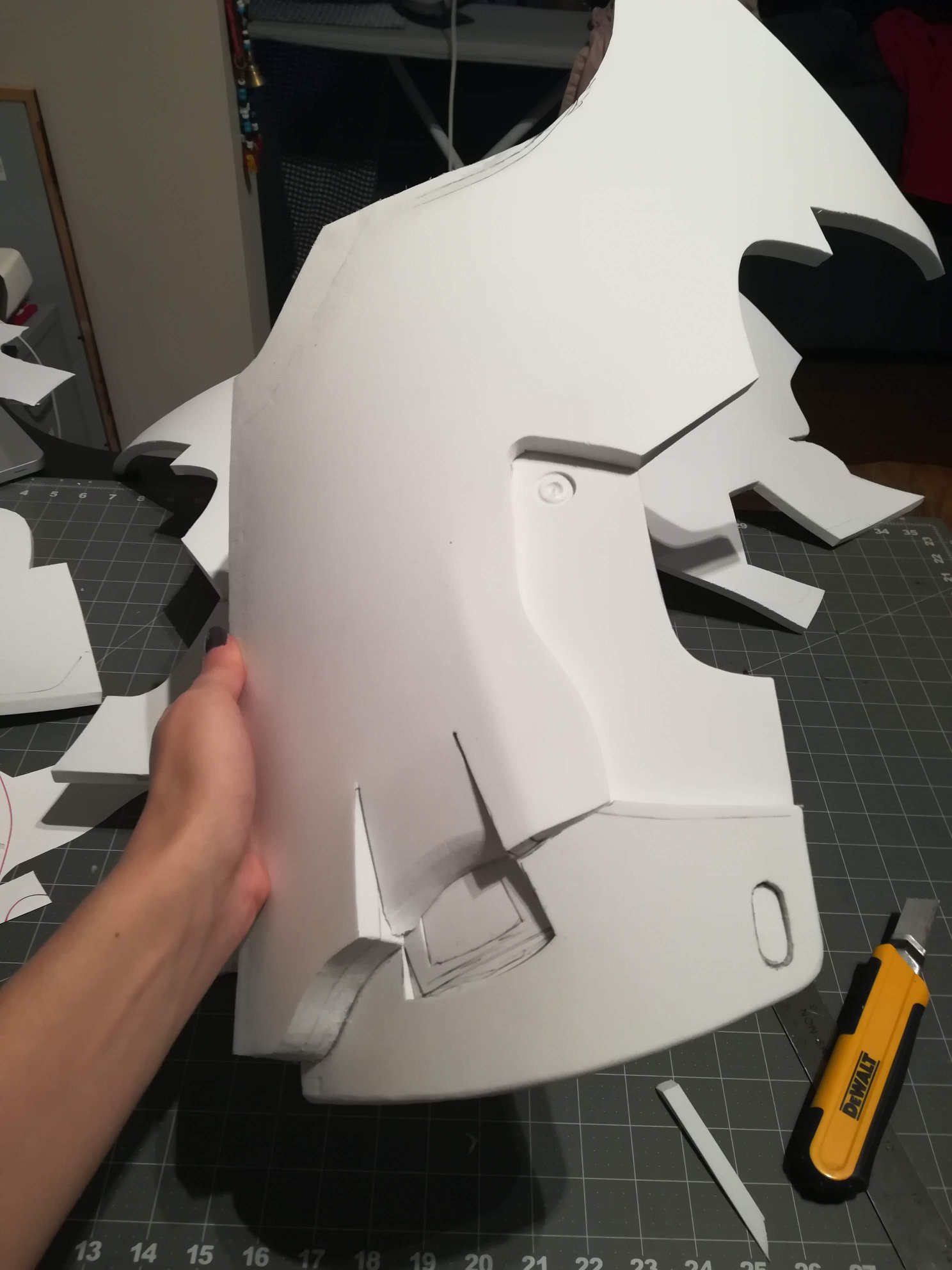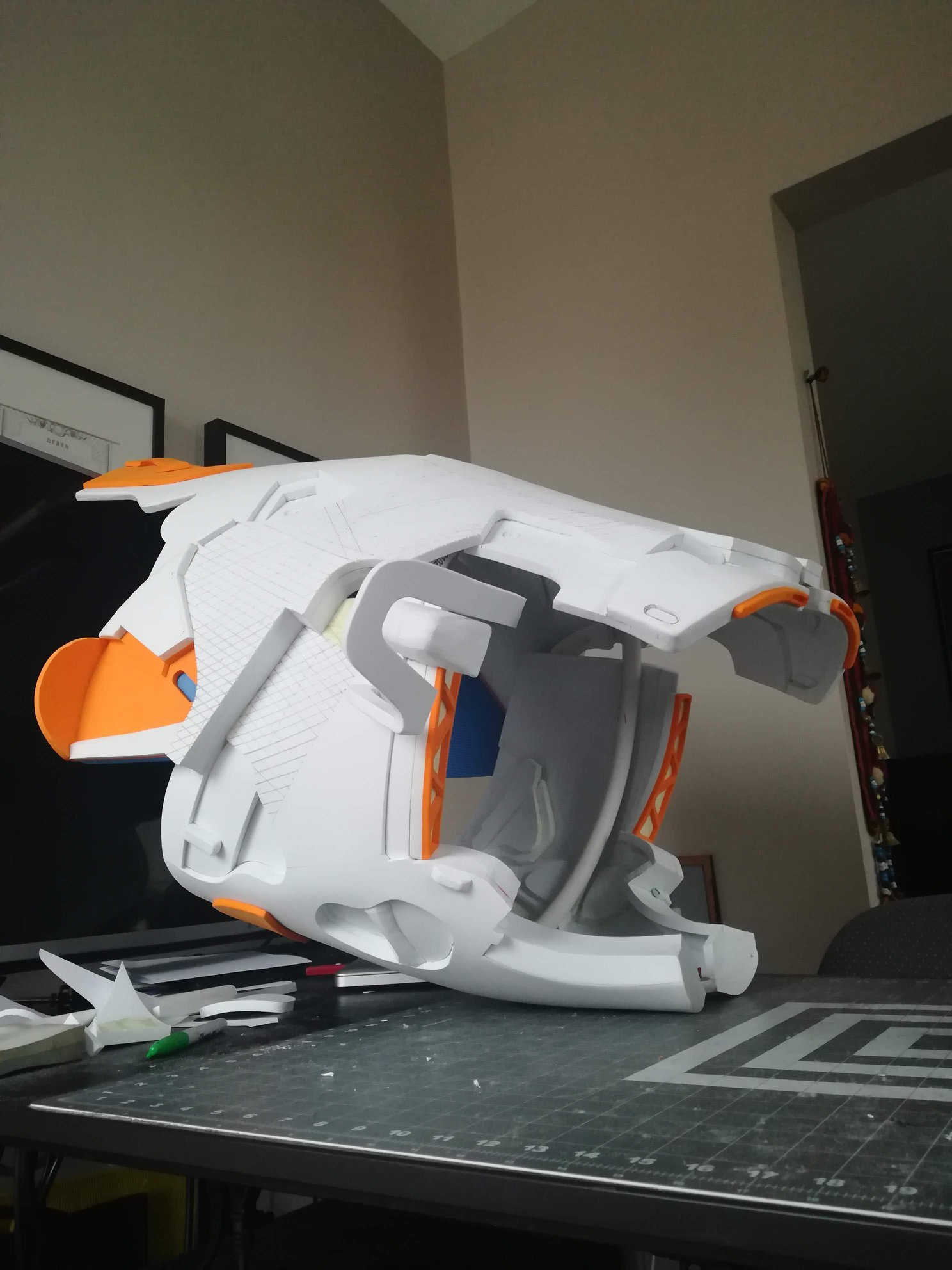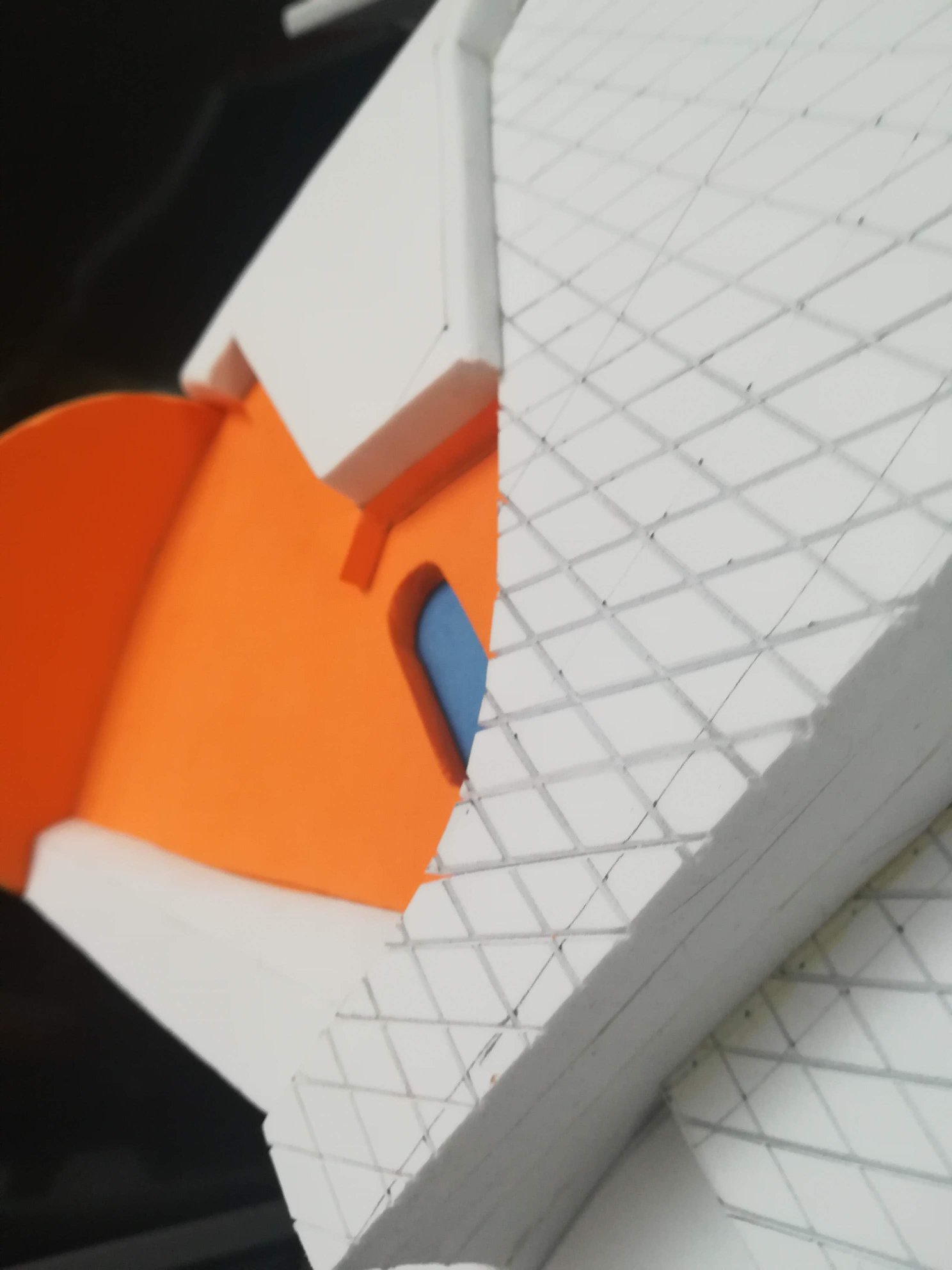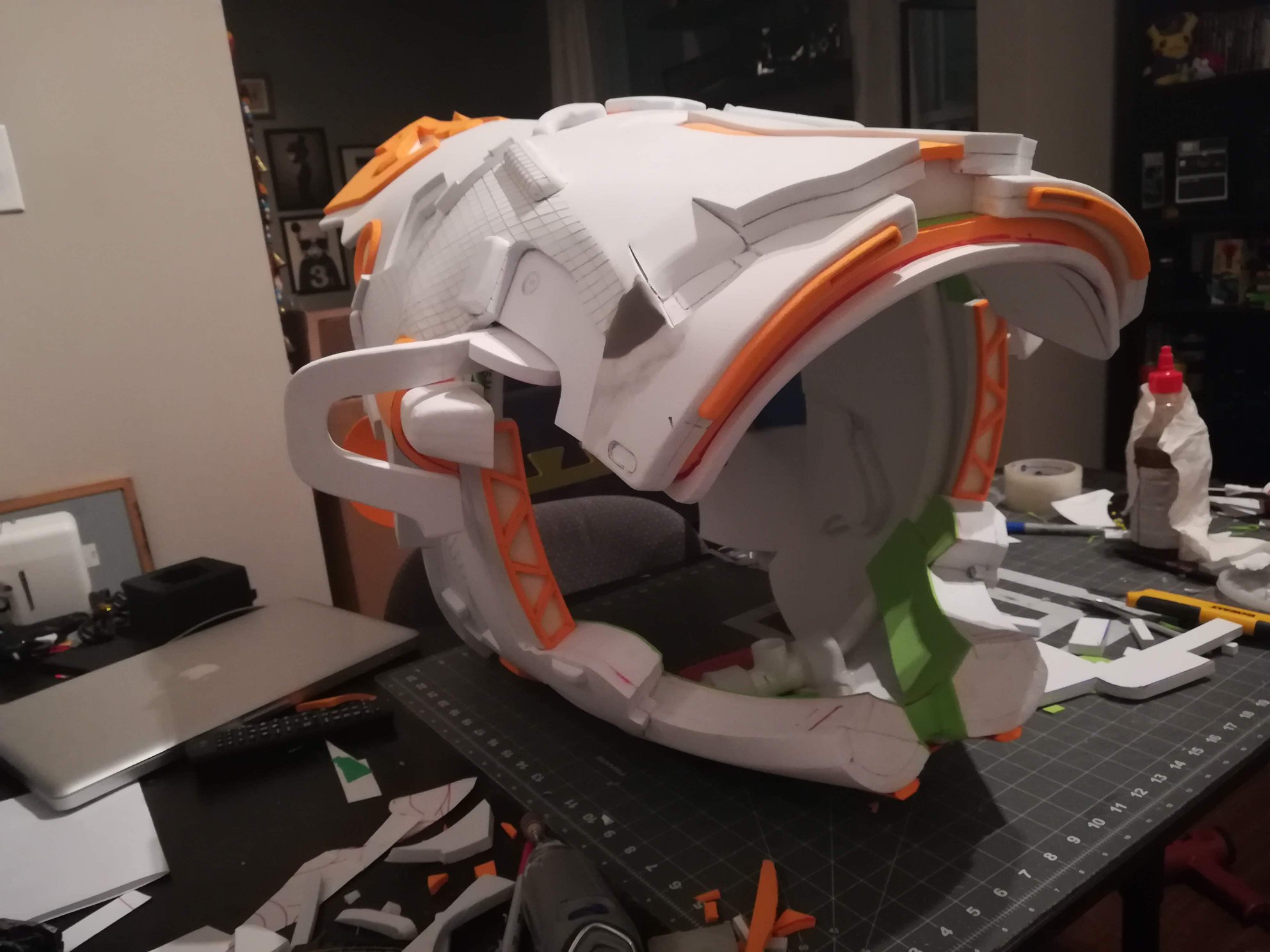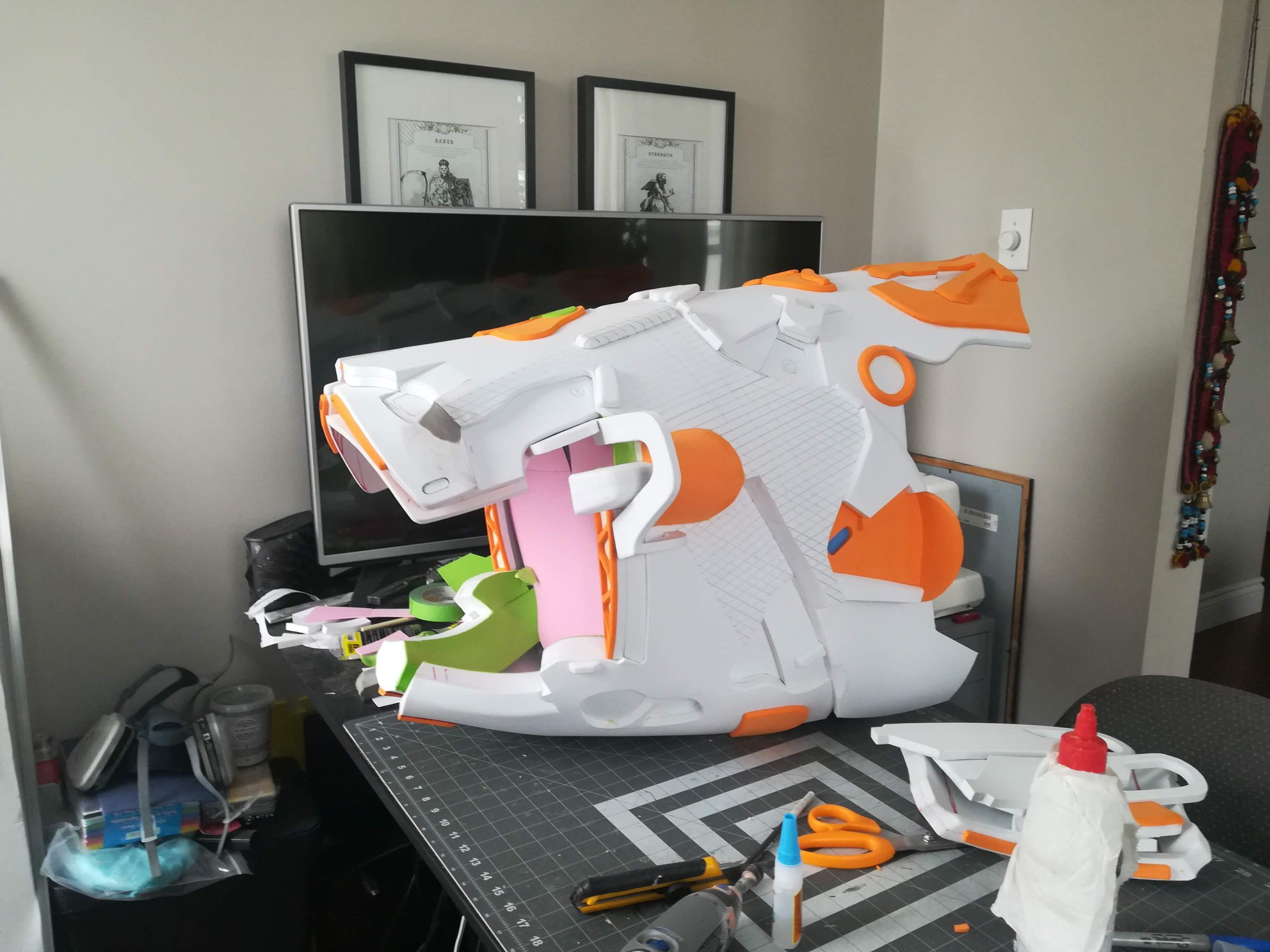 So thats the head constructed, and ready to be painted. I purchased a 11.5" Hamster Ball for the eye and some LEDs to make it light up, this will be added after the head got a base coat of primer and after details have been added to the eye.
Now that I was as far as I could get with the head, it was time to move onto the body... which is MUCH bigger!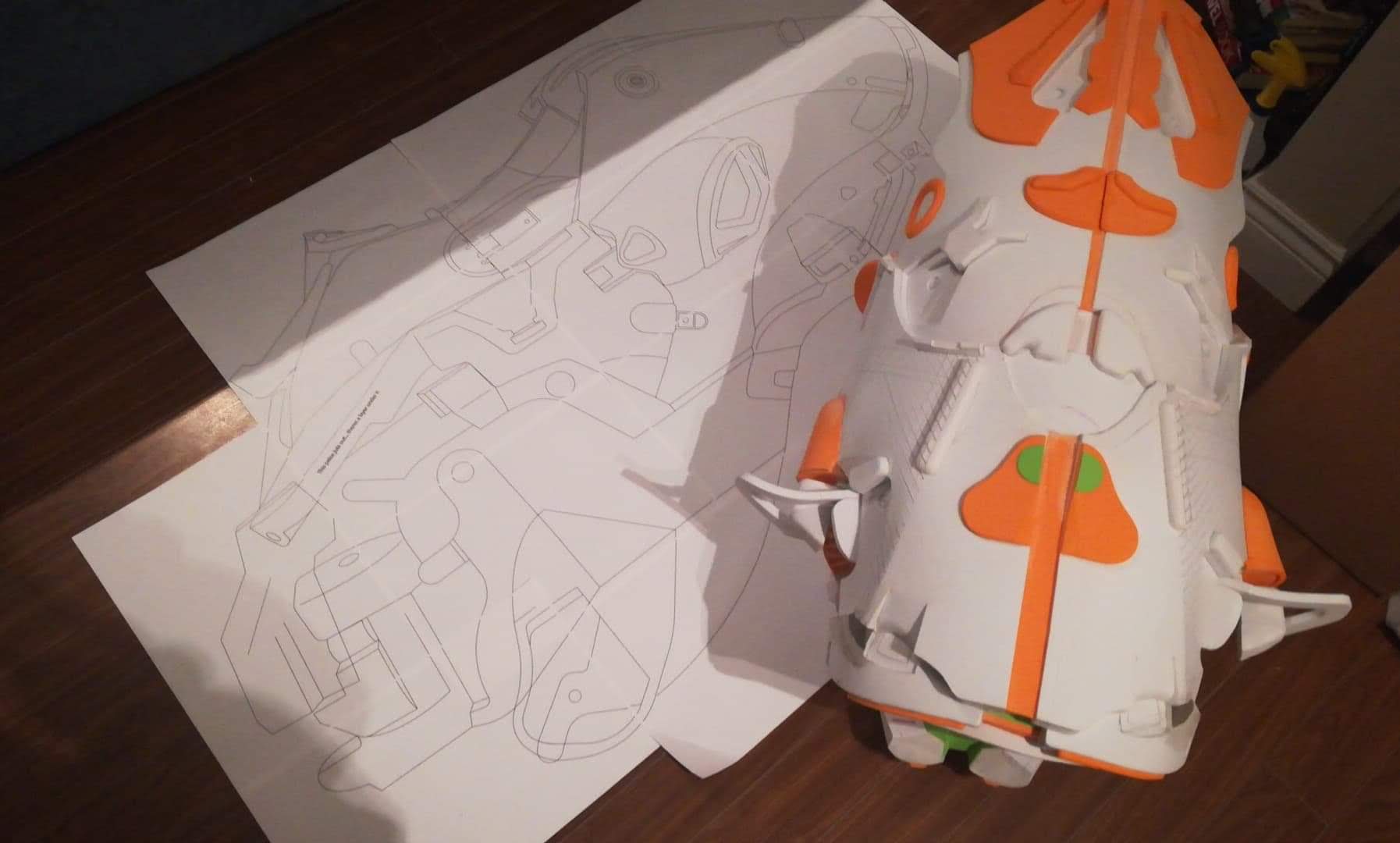 More Updates soon!
Last edited: