Sr Member
RPF PREMIUM MEMBER
I started working on Chewbacca's bowcaster well over a year ago. I was following Macklin's Bowcaster Parts thread
http://www.therpf.com/showthread.php?t=872
with great anticipation. It and GotWookiee's Chewbacca Costuming Resource gave me the enthusiasm I needed to keep going. Thanks also to members Rebelscum, kurtyboy, and Odiwan72.
Here is what I started with. I upgraded the racquetballs and the resin scope later.
This is after some initial material removal. Much to do still.
This picture shows more of the parts I've collected and some of what has been upgraded.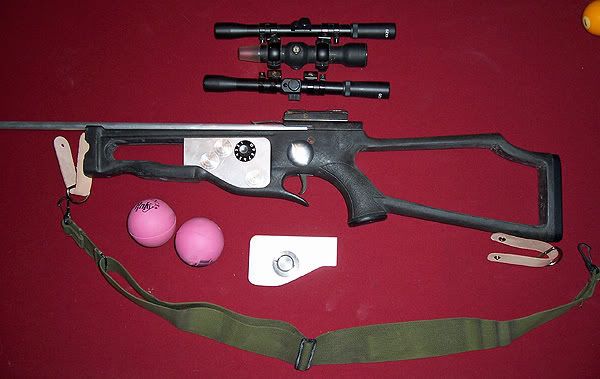 Here is a pic with scopes attached. I filed the inner scope rings on each side and underneath to accommodate the outer scope rings. I also filed down the mounts on the bow to better fit the 3/8" rings.
Getting a feel for the side plates...
Here are pictures with the side plate painted.
This shows the rear barrel mount I built up. I still need to drill it for rivets and paint it.
The D-rings and the strap have been stapled on.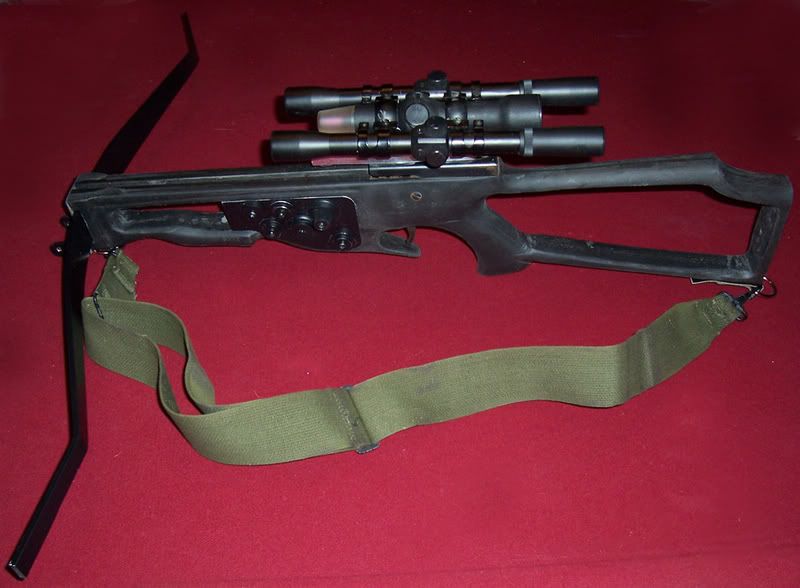 Some paint applied and wires affixed. The barrel is firmly in place and front mount is installed. The barrel, rivets, and a couple screws need painting.
Finally, some finished shots.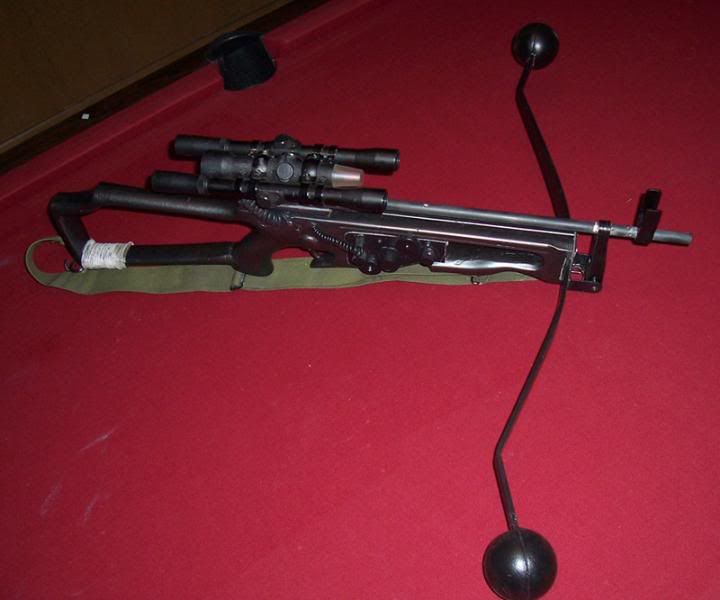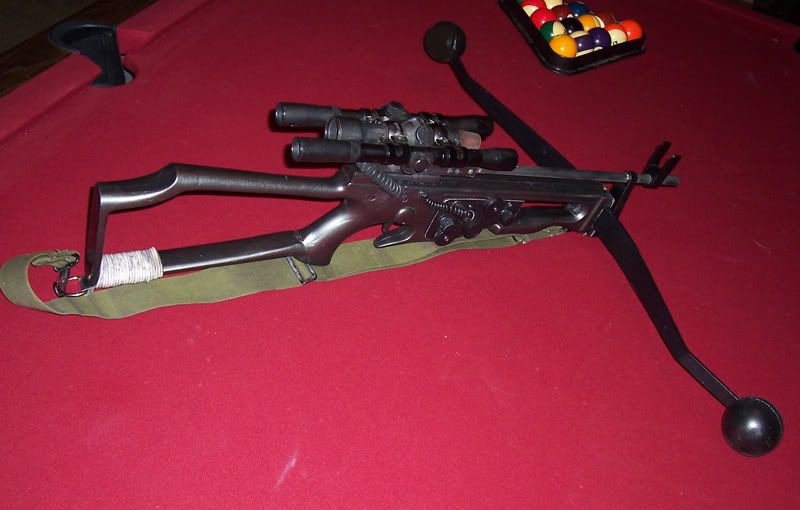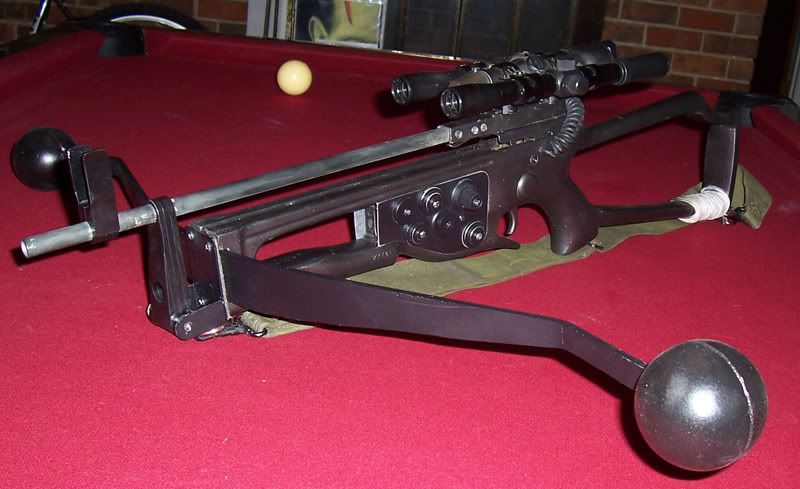 Last edited: